Rohan Sharma's Exclusive Everest Base Camp Trek With Thrillophilia!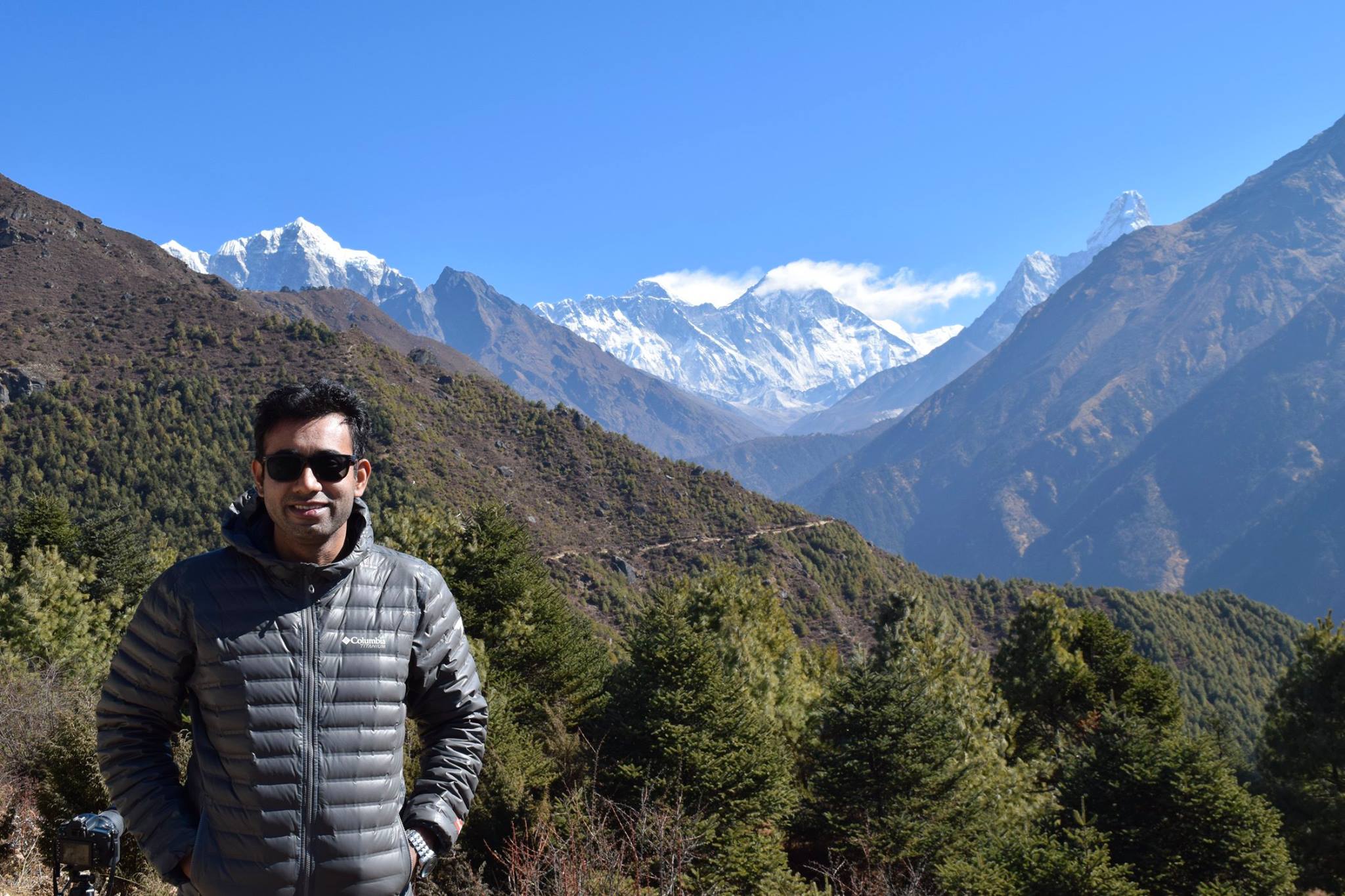 The view at the top makes the climb worth it.
It's a quote that motivates Rohan Sharma, a mechanical engineer by profession, to take on Thrillophilia's Everest Base Camp adventure. "Commercial travel doesn't spark my interest," Rohan says. "Exploring the offbeat places is my thing!" Rohan follows through on the promises he makes. Iceland and Antarctica, among the most coveted travel destinations, have been checked off from this travel enthusiast's bucket list already.
It is a regenerative experience for him to travel and be in touch with nature while experiencing different cultures.
"Every day, I keep challenging myself. Even though I have asthma, I run half marathons as a way of channeling my energy. But, the big adventure that I was looking forward to is perfectly captured by these words:
'The mountains beckoned me loudly, and I had been long overdue for a trip to the Base Camp of Everest.'
Rohan Sharma's chronicle of Everest Base Camp offers you a look at the challenging trails & rough terrains, the green valleys and ice-cold rivers along the way.
Trekking to Everest Base Camp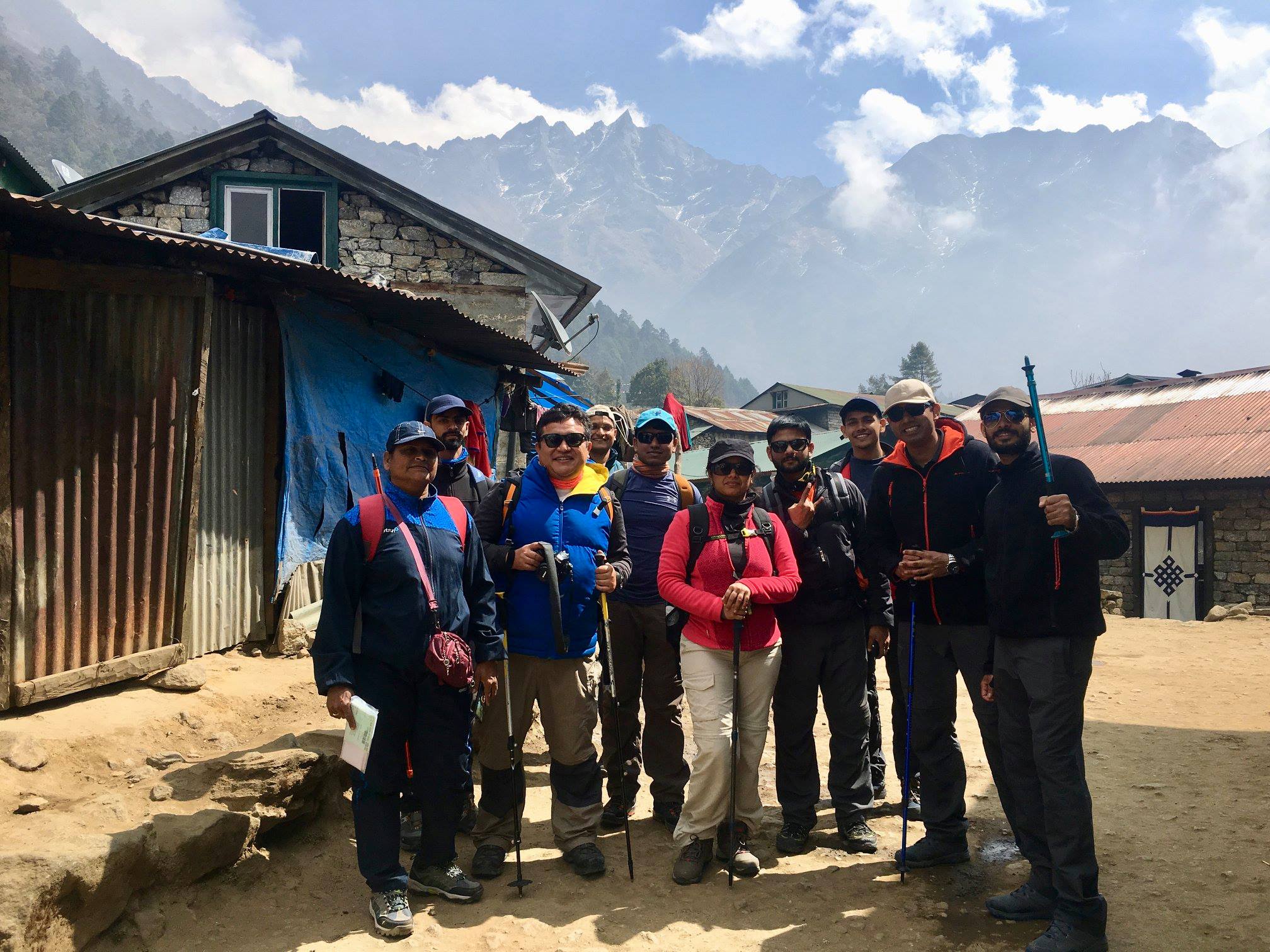 There was an ad on Facebook a few days ago offering Rs. 3000 cashback on the Everest Base Camp trek with all the other Himalayan treks. He laughed, explaining that "the thing about us Indians is that we love discounts & when we read an advertisement that mentions "discount", we are instantly sold.
It was only then that the mountains' magic swept over me & I was ready for my next adventure!
As part of a challenging EBC trip with three other friends, I was ready to embark on the journey!"
Setting The Base Camp Trek
A stunning aerial view greeted visitors as they departed Kathmandu for Lukla during the trip. The experience of flying over green valleys and mountain ranges piqued my interest in the journey. It was indeed a delight to witness nature's bounty from the heights.
"As we left Lukla, we began our trek towards Phakding, which is at the height of 2652 meters. We were getting more and more excited. It was amazing walking through farms and villages. On the way, we crossed our first hanging bridge and were ecstatic! It gives you both an emotional rush of adrenaline and an anxious feeling as you hang midway on these bridges!
We trekked abundantly for long hours during the following trip days while our Sherpas' trekking guidelines and encouragement kept us motivated."
Mountains!
"We proceeded from Phakding to Namche Bazaar, an elevation of 3440 m. We gained nearly 900 meters here, making it the steepest and most challenging day of the trek. With every step, however, the scenery becomes more picturesque. There will be a river on either side of the trail as you trek to Namche Bazaar. The sound of flowing river water soothes tired hikers.
Monjo marked the end of farmland trekking, and now there are mountains & forests. As the climb gets steeper and steeper, it gets exceptionally strenuous from here. Every now and then, we'd stop for a breather and to check out the gorgeous scenery.
The avalanche on Mount Lhotse, accompanied by thunderous sounds, caused us to fear that the mountains could be deadly."
Acclimatization, A Vital Process!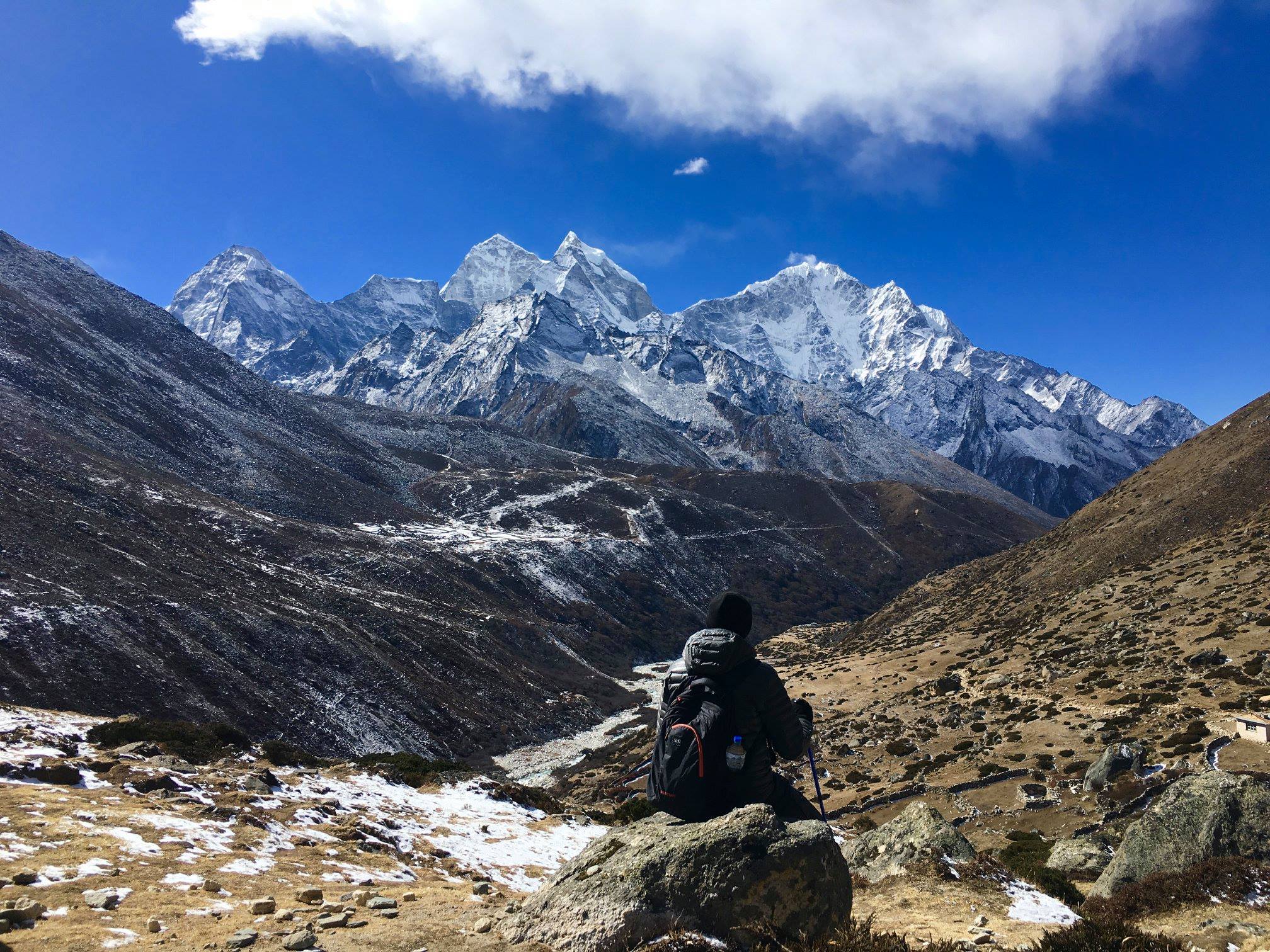 "Trekking requires a lot of acclimatization. Travelers can keep up with extreme temperatures and altitude changes. That's crucial so the person can keep performing when things get tough. Therefore, we were trained physically and mentally for higher reduced levels of oxygen and higher elevations.
Acclimatization happened at Dingboche and Namche Bazaar. Since the digestive system is slow and inefficient at higher altitudes, I suggest eating light food.
We also hiked to the Tenzing Norgay memorial, and this was when I saw Mount Everest for the first time. I was blown away! I just stood there, amazed. It was unbelievable.
After strenuous hikes, the heavenly view helped me get some adrenaline going for the next few days."
The Namche Bazaar, Dingboche, and Tengboche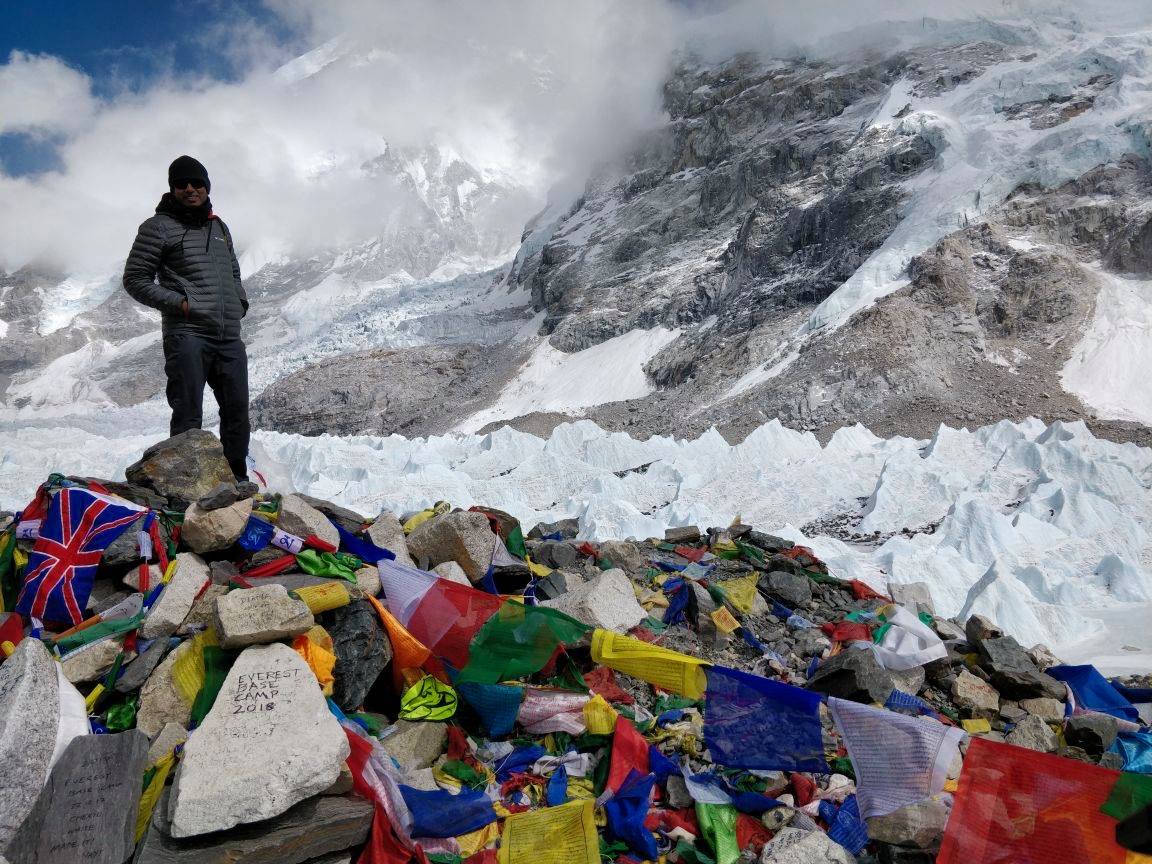 "The hike to Tengboche from Namche Bazaar is at an altitude of 3880 meters. During this trek phase, you will get gorgeous views of Mount Taboche and Mount Ama Dablam. In the course of reaching base camp, Tengboche is the most picturesque place you'll visit.
The sunsets and the gleaming stars at night are something you will not want to miss! Watching the stars was immensely peaceful, away from the stresses of urban life.
Following Tengboche, we trekked to Dingboche at an altitude of 3880 m. Afterwards, the landscape changed dramatically as trees gave way to shrubs. You often get harsh frosty winds with light snowfall. Enjoy these natural wonders while you can, because you'll miss them after you get back!
Afterwards, a hike to see the top three peaks on the earth, Mount Cho Yu, Mount Makalu and Mount Lhotse, was taken at Dingboche."
Also Read: Sachin's Journey to His Dream Destination with Thrillophilia!
The Amplifying Adventure
A trek to Lobuche from Dingboche was planned. Our hike brought us to a mountaintop altitude of 4940 m, along flat plains.
Ultimate Base Camp Of Everest: Loboshe, Gorakshep, Thukla
"Thukla, followed by Lobuche, by this stage, nearly every team member had exhausted their energy reserves. It was becoming extremely challenging for everyone to cope with the physical exertion, lowered oxygen levels, freezing temperatures, and high altitudes.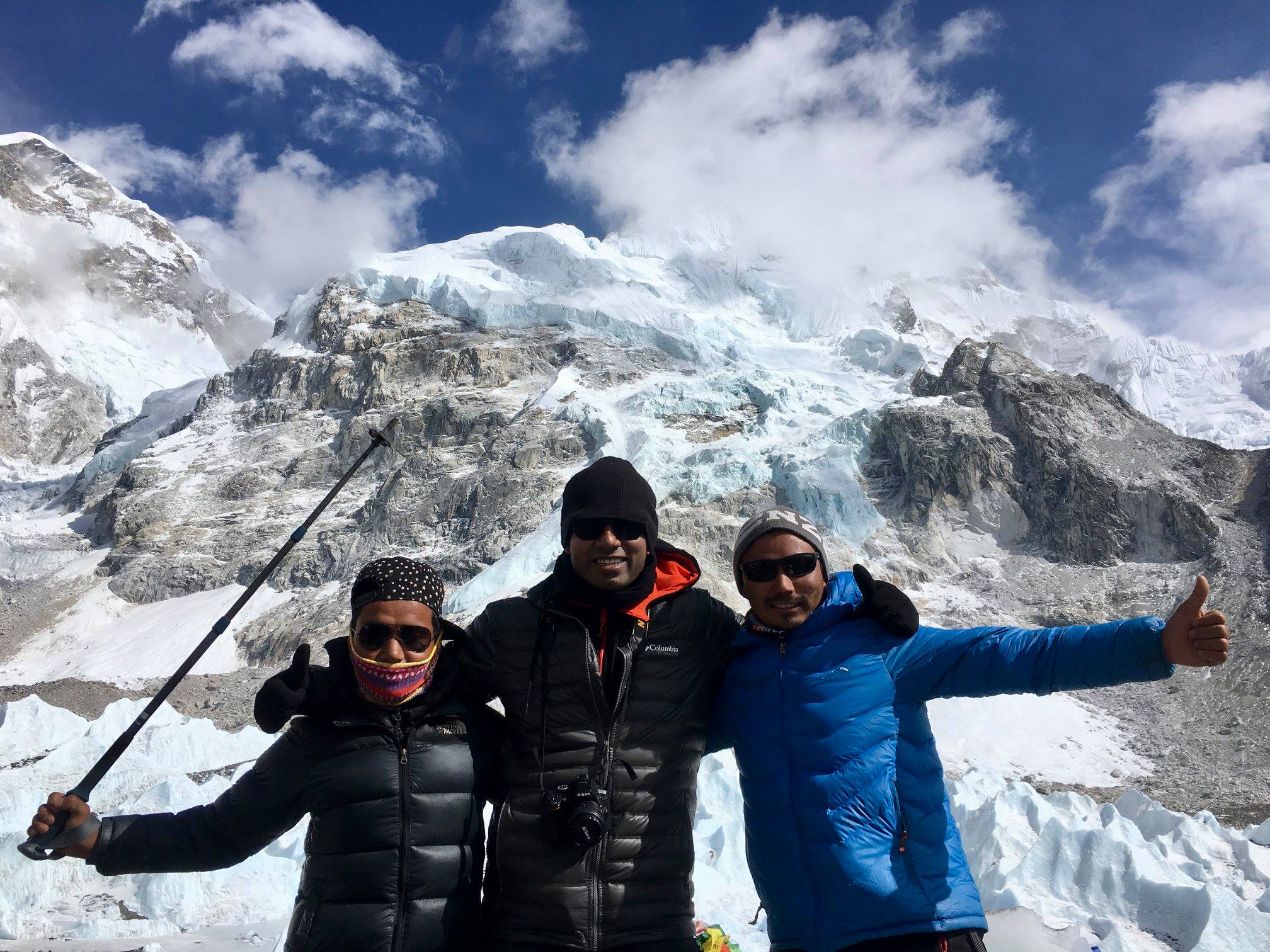 This trek to Lobuche covers a frozen river, flat terrain, and memorials to those who died while climbing Everest. It was inspiring to see these memorials dedicated to brave men and women who pushed the limits of human endurance. While trekking to Lobuche, we observed Mount Nuptse (7861m) and Mount Pumori (7138m).
The trek from Lobuche took us to Gorakshep (5170 meters high) and then to Everest Base Camp (5364 meters high)."
The End destination!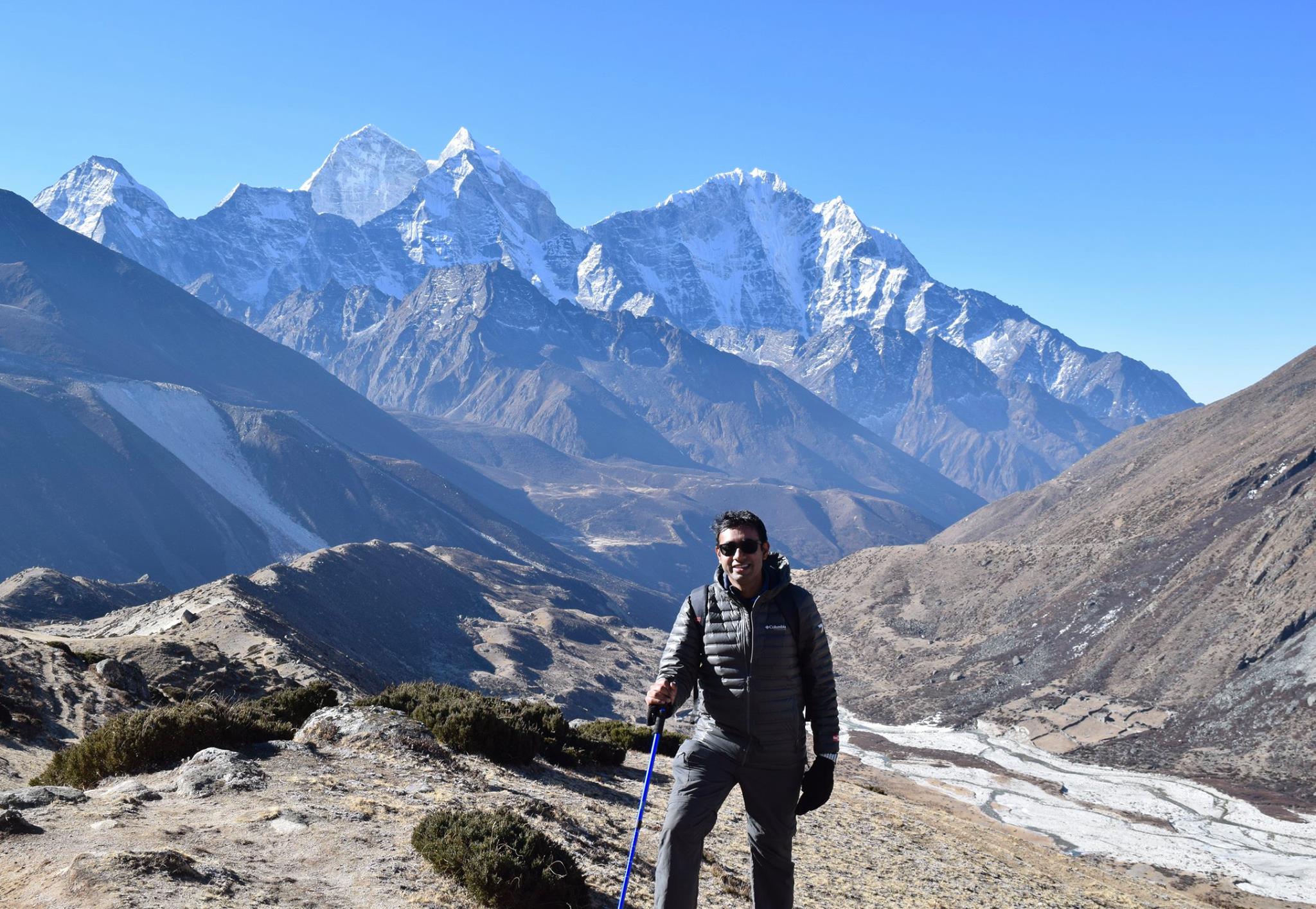 "When we reached the EBC, our happiness was indescribable! Our journey had come to an end! Our spirits were high! Everyone embraced and congratulated one another (Drinking at high altitude is not recommended).
The celebration of reaching the Base Camp of Everest was an experience that cannot be adequately explained in words. We were ecstatic about our accomplishment!
We returned to Gorak Shep once we had taken in the view. Trekking from Gorakshep, we hiked to Pheriche (4371 m) and to Kala Patthar (5,645 m). We had issues napping at night due to low oxygen levels and high altitude, which our guides warned us about.
We faced pitch-dark, night-time conditions with headlamps and five layers of clothing while going down the mountain. As a result, we gradually started moving uphill. The ascent was steep. Combined with the low levels of oxygen and frigid temperatures, every step was taxing."
Suggested Read: Kartik, A Solo Traveler Witness The Majestic Dubai With Thrillophilia!
The Lofty Everest!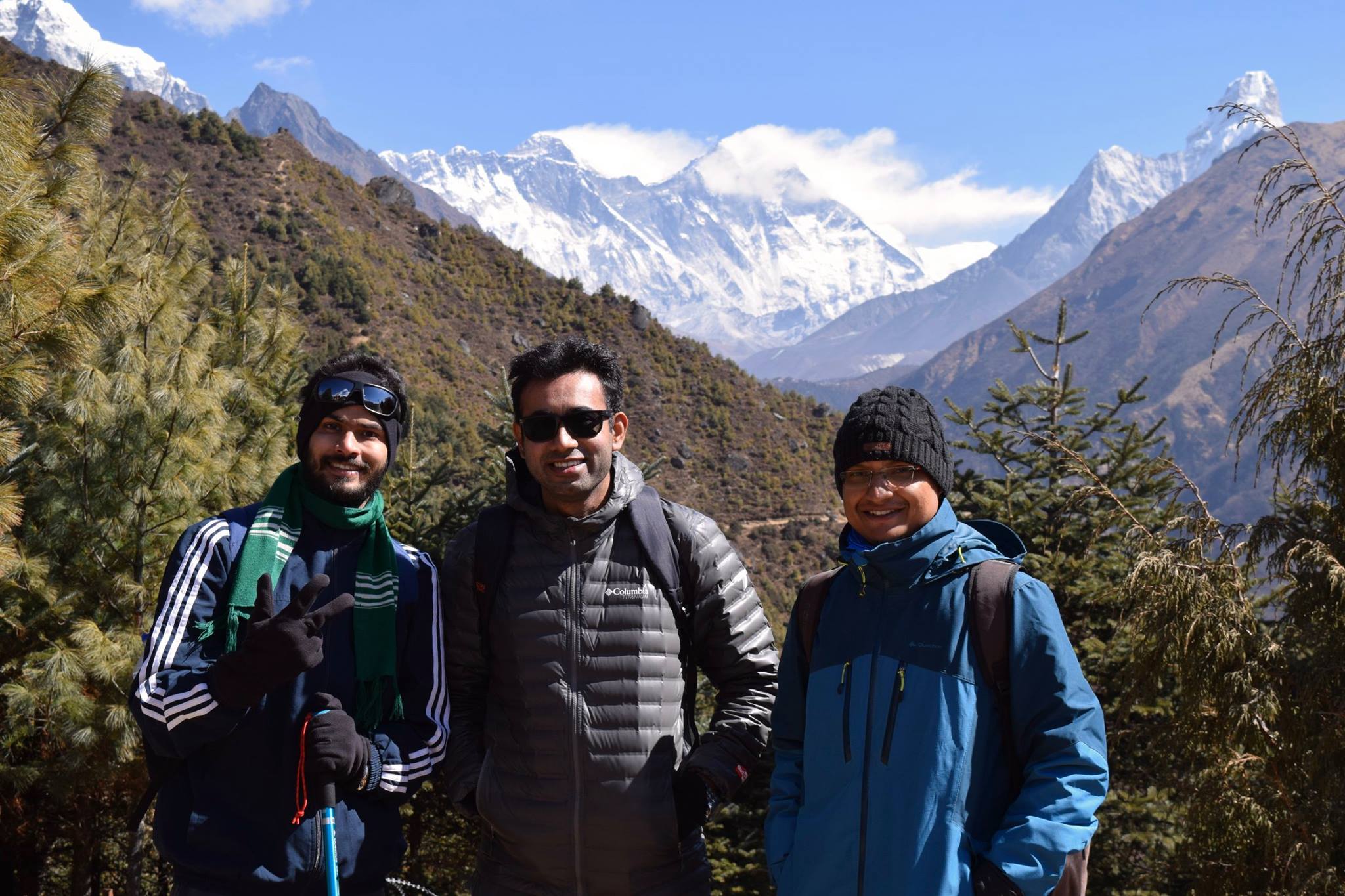 "We wanted to witness the sunrise over the Himalayas and Everest from a high point. Sadly, the task proved arduous. Frost covered all exposed parts of our bodies. Despite all this, we reached the top. Just before dawn, we got to the summit and what a sight it was!
The summit of Mount Everest was visible from one side against a rising sun and the entirety of the Himalayan range from the other. It was one of the greatest views I had seen in my lifetime."
Tips For A Successful Everest Base Camp Expedition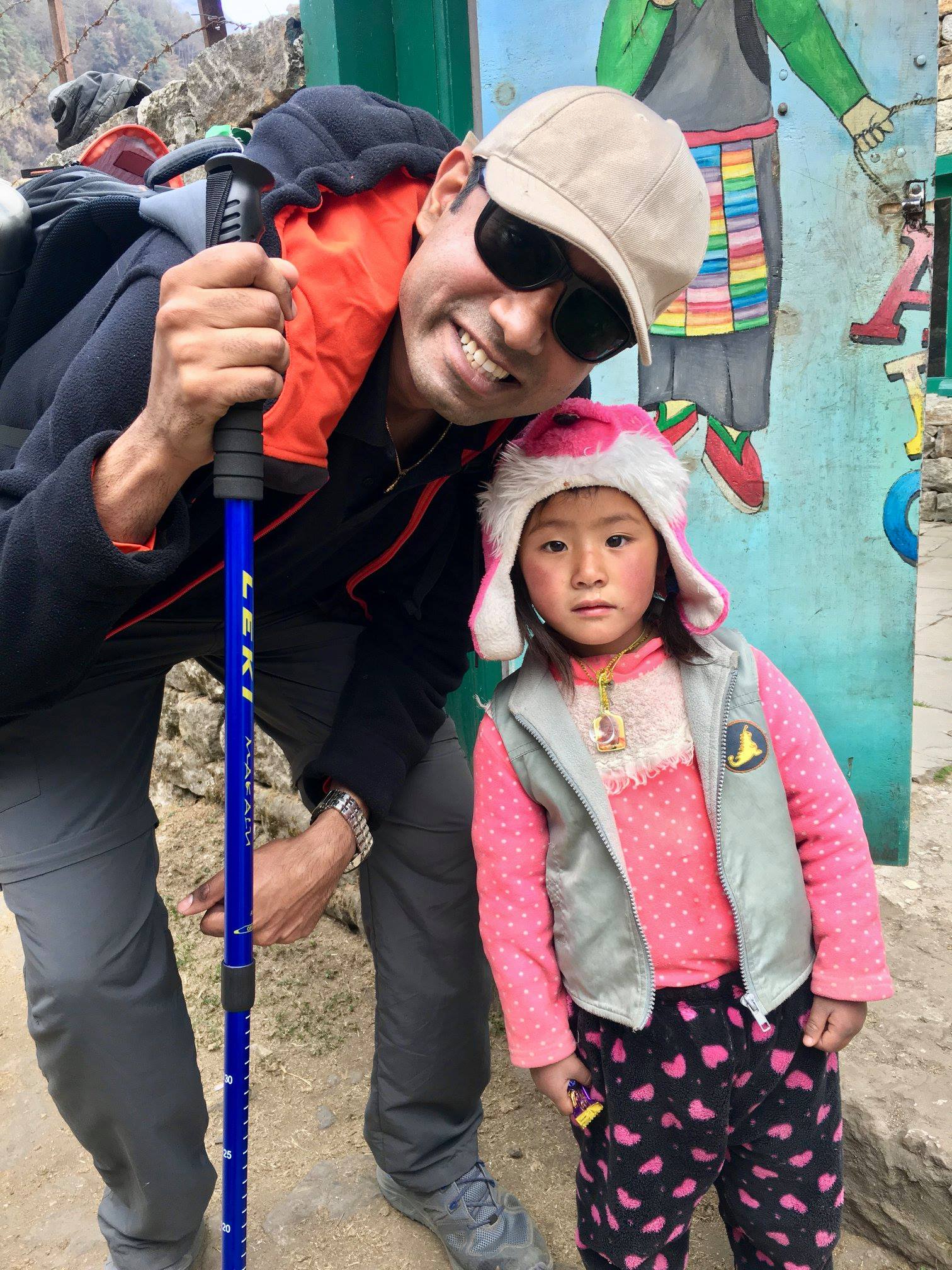 I recommend people be brave through the entire trek, both at the time of ascending and descending. The body gives up, and many people suffer injuries, including numbness in the feet and fingertips, hypothermia and breathing difficulties.
Trekkers must never lose confidence in themselves. You may be discouraged and blocked by bad weather conditions, heavy winds, or snowfall, but don't give up!
Be sure to bring quality winter gear - It gets pretty cold, and you can't skimp on your winter gear. You can also rent and buy all your trekking gear in Kathmandu. It is possible to hire sleeping bags for just Rs 70 a day.
With all that, here are some tips for folks thinking about going to Everest Base Camp:
Keep water purifying tablets and a water bottle in hand. Since bottled water costs quite a lot in upper areas, always carry a bottle and purifying tablets from Kathmandu.
Keep high-energy foods in your backpack, like energy bars, chocolate, and dry fruits.
While you descend, wear kneecaps. You will feel less pressure on your knees.
Dimox has several side effects, so don't take it unless you absolutely need it. Put some camphor in your handkerchief or secure it in a cloth and keep it close to you. Wrap it about your neck and keep inhaling it.
Drink plenty of water - it will help you acclimatize to high altitudes.
Do not take too many breaks while walking. You start feeling cold shortly after you stop walking because your body heat dissipates. You can become very ill if you experience frequent, extreme changes in body temperature.
Cash is essential at higher altitudes. Take plenty of money with you.
Remember to be positive. You'll be exhausted, you'll hear people getting evacuated, but you've got to hold on. During your stay, you'll be surrounded by some of the highest mountains in the world. Consider each day a chance to reach a more magnificent viewpoint and to enjoy the company of your trekking companions.
Check Out: A Trip Well Spend In Natural Bliss By Vijay And His Friends With Thrillophilia!
Afterword
Rohan has led an international expedition to Antarctica with 80 participants from 32 countries. In addition to visiting Iceland during the winter, he plans on taking a road trip to Cambodia, Vietnam, and Thailand from India. Hang Son Doong is also on his list. These do not seem impossible, considering his love for travel. In his incredible and inspiring trek to Everest Base Camp, Rohan lets us in on one of his favorite quotes:
I believe one day you will see your life blaze before your eyes. Ensure that it is worthwhile viewing.