Chethan's Birthday Celebration In The Land Of High Passes With Thrillophilia!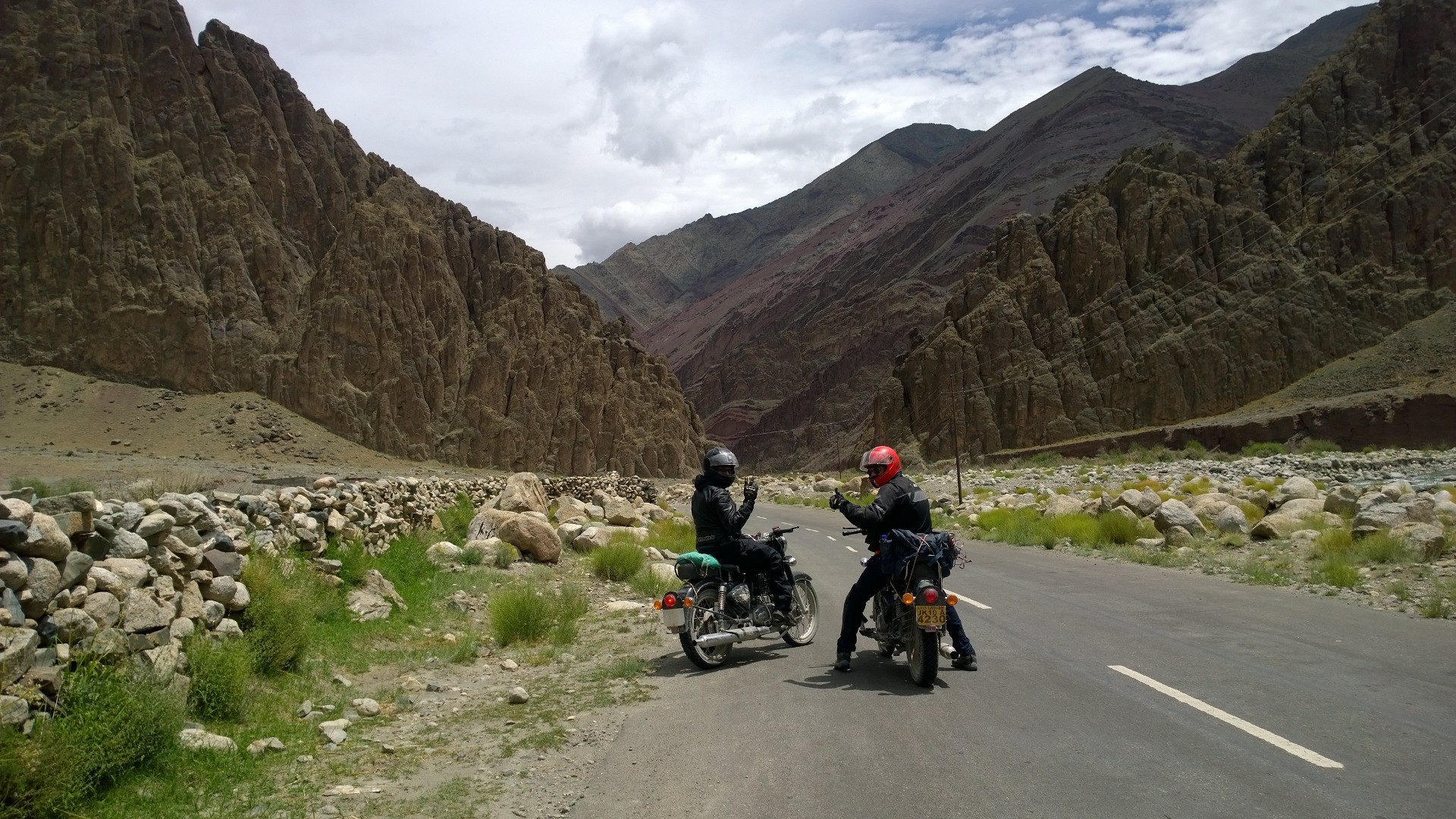 The Bangalore based design engineer considers himself to be 'Jack of all Trades' and credits this unique personality of his to the journey of life he has experienced. In his own words, Chetan is an 'Everythinger', a term he coined for himself because of his active roles as a design engineer, an entrepreneur, a patent attorney, martial artist, writer, app developer, and musician! Even after so many skills and so many things to focus on, his heart is always looking for the next destination of his next travel story. He lives to travel, and his heart finds peace only on the roads in the middle of all the adventures. Up till now, he believes his best travel story is the one he took to Leh-Ladakh with Thrillophilia.
The Journey was a beautiful story he shares with everyone even today, and it all began as a birthday gift to himself. He took upon the adventure with his best friend Prashant to make sure they came back with unforgettable memories, numerous pictures, and a story of a lifetime to share about his experiences.
Riding From Manali - Leh - Manali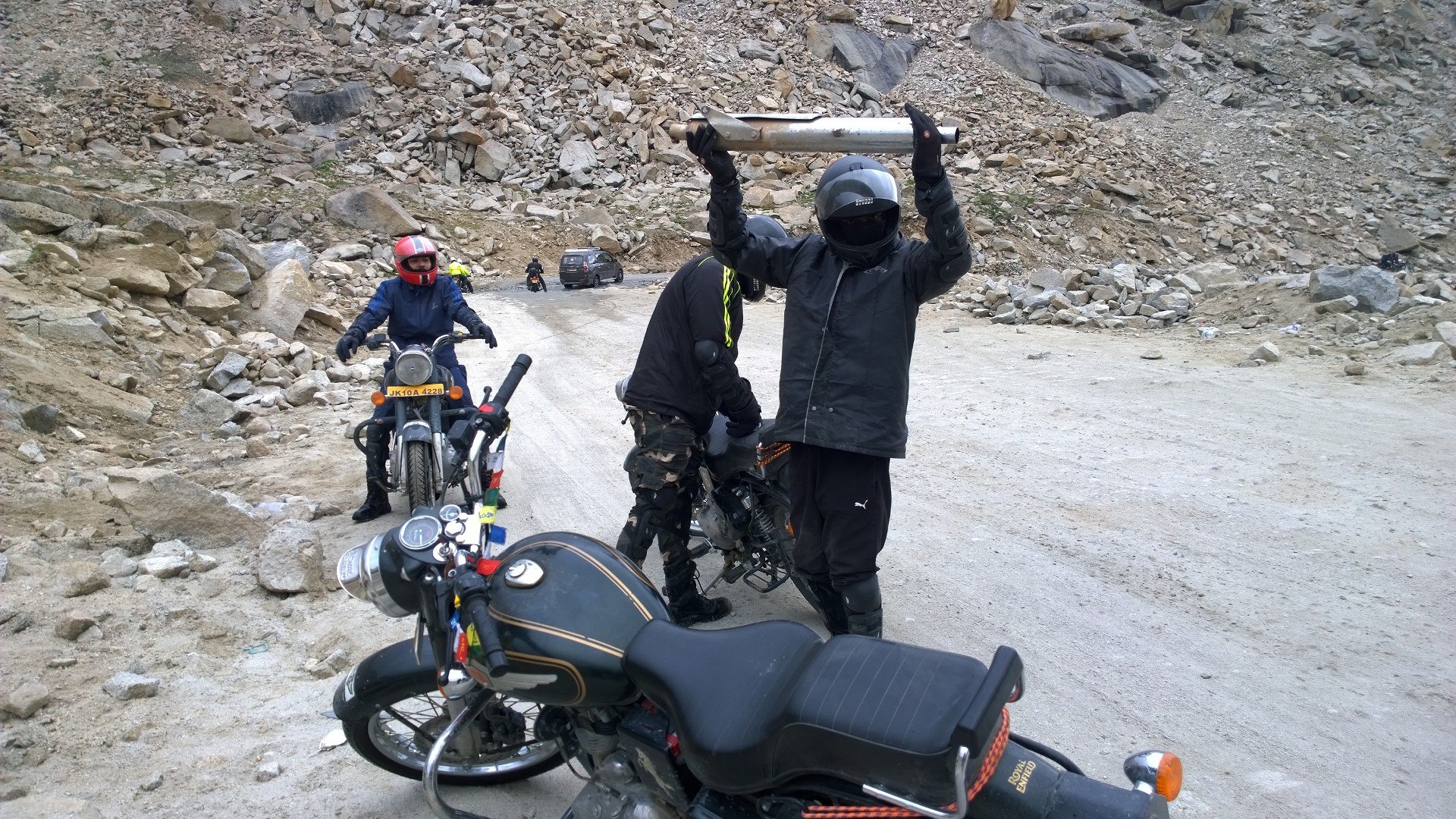 Chetan did not want this Travelog to be a glimpse of his itinerary because he believes the tour package details on Thrillophilia's page are perfectly descriptive. He decided to keep this Travelog about his experience on the journey and what he brought back with him in his truckload of memories. Driving in the picturesque backdrop of Ladakh with his best friend was one of the best decisions of his life. The fellow riders they traveled along with were great people who just added to the fun and awesomeness of the journey. They all created a bond and a friendship that was so beautiful.
Feeling the cold air of Ladakh against your skin is a beautiful experience, and the valley's roads took them on a tour that felt like they were visiting a world above the clouds (which they sort of were). The entire experience was thrilling and calming, both at the same time. It felt spiritual with the backdrop, and he recalled his journey very clearly.
Also Read: Rahul's Unique Anniversary Celebration In Manali!
"We would wake up, get our breakfast which was an aloo paratha or Maggie on most days. Then we would ride our bikes to the beautiful sites of Ladakh, all the while enjoying the mesmerizing locations on our way. Our bullets would make this rhythmic sound in the valley, and we would wonder if any of this is actually real because it was too good to be true. Then we would ride some more through the right terrains, braving the uncertain weather as we got rain somewhere, it was snowing, or there was mud and stones. Then we would continue our journey again. One of the main things you need to have on this journey is Patience. You will need it every second of the trip."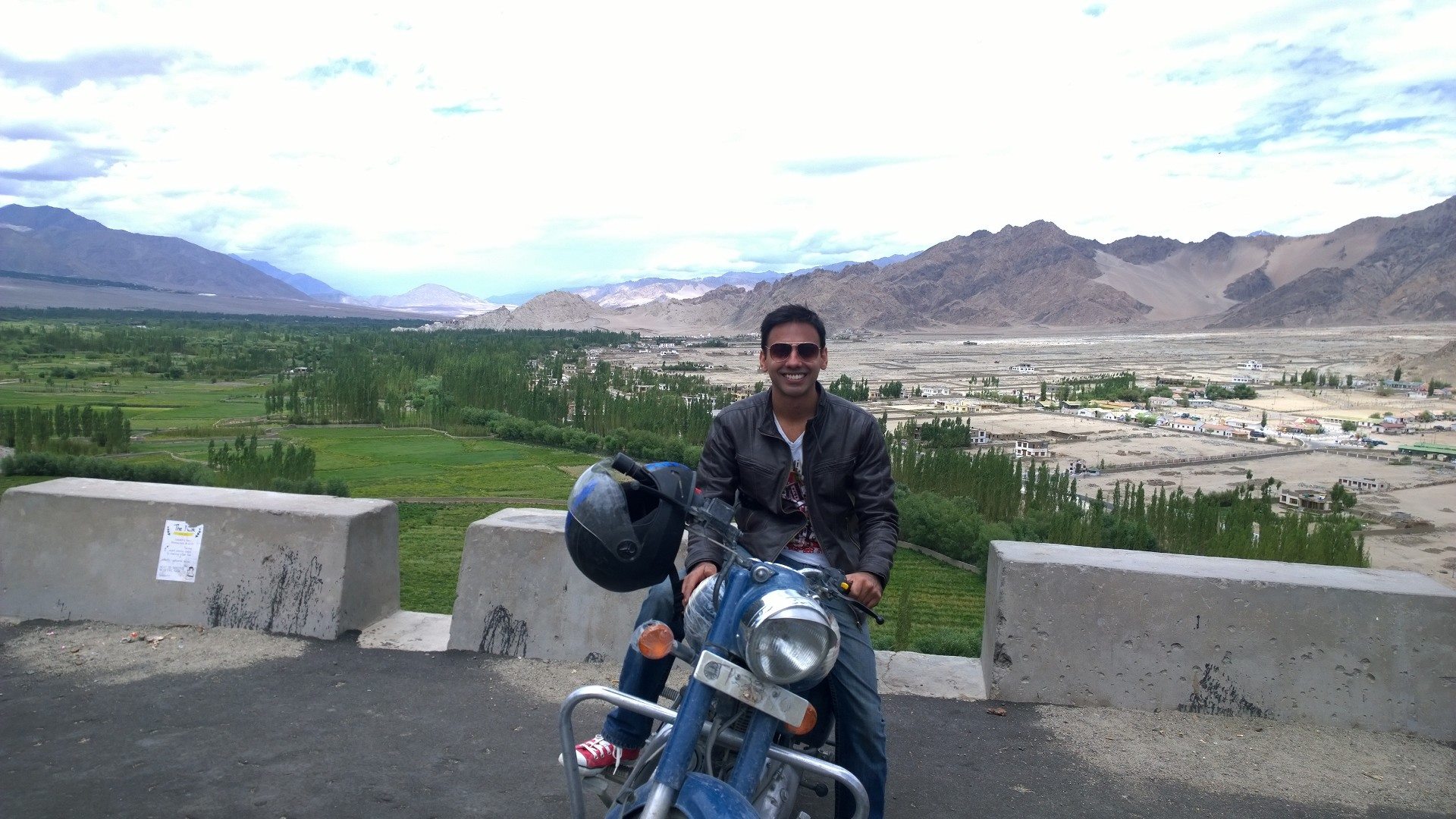 "We would stop for the nights at some local guest house or camp, and the next day we would start riding again. This journey makes you realize where you belong in this universe and how amazing it is. Then eating and riding was a constant loop, and amidst this, we would be praying that we do not have to go to the washroom in between (chuckling). Continue your ride and hope you can easily cross the uneven road on your journey and also that the fuel does not finish in the middle of the ride."
"It was like we were riding the entire time, and we were not complaining. We loved every bit of it. But every now and then, we would worry if we could get sick because of the low oxygen levels as we got higher and higher. And as we made our way to our final spot, I grabbed a glass of Old Monk and sat next to a fireplace enjoying the peace and joy I felt in that moment. And then we would sleep with layers of clothing, so many that I had never imagined anyone would ever need to wear. But it was frigid cold, and that was the only way to keep ourselves warm."
The Best Moments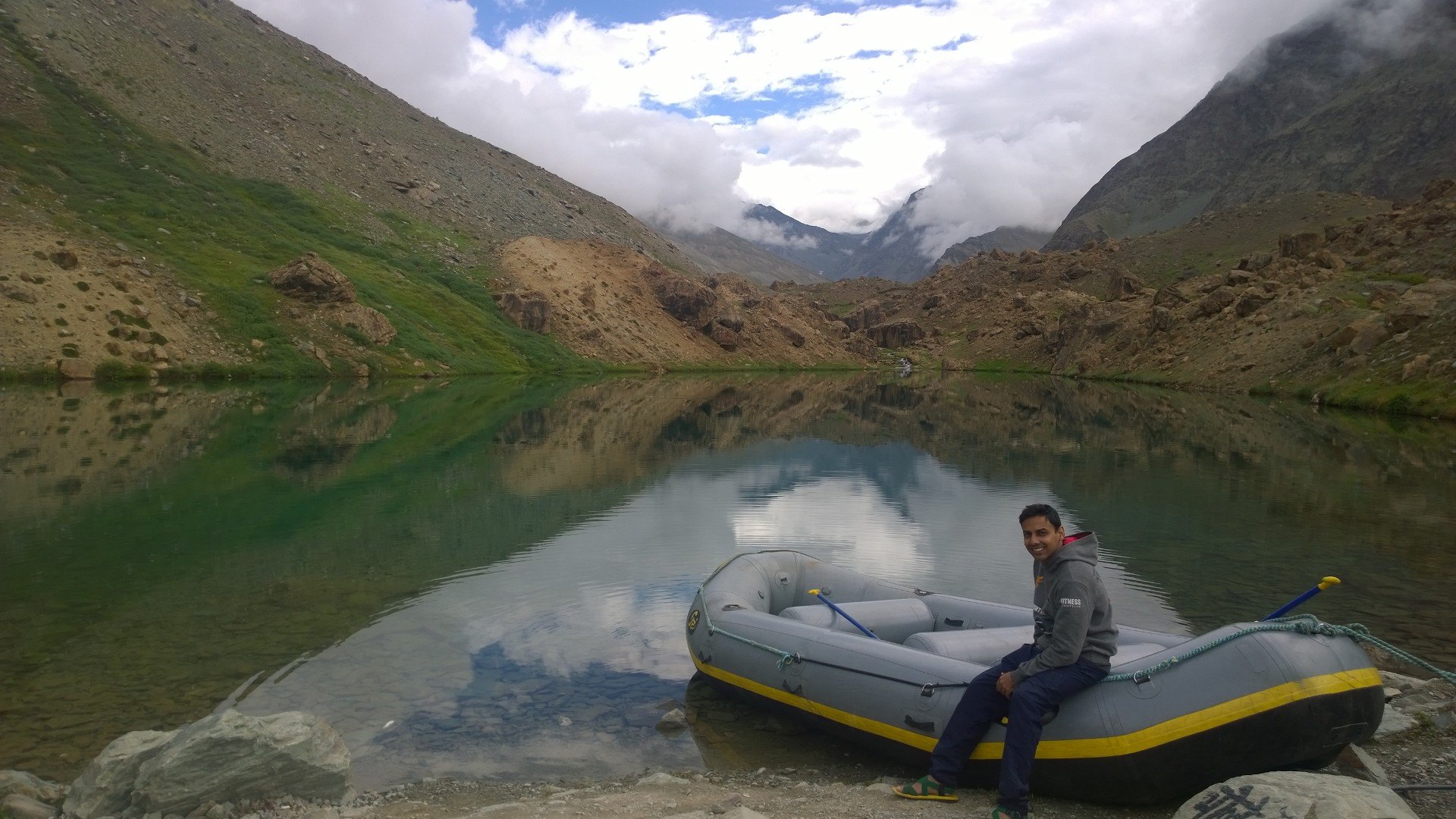 In Chetan's words, "It was the best birthday I ever had up till now in my life. I was not constantly picking up calls to say Thank you or looking at the social media posts. I was totally disconnected from the virtual world. I was happy to be there with my best friend, my bike, and a beautiful journey ahead of us in the valley. I can never imagine anything coming even near that, and it was perfect."
Nostalgia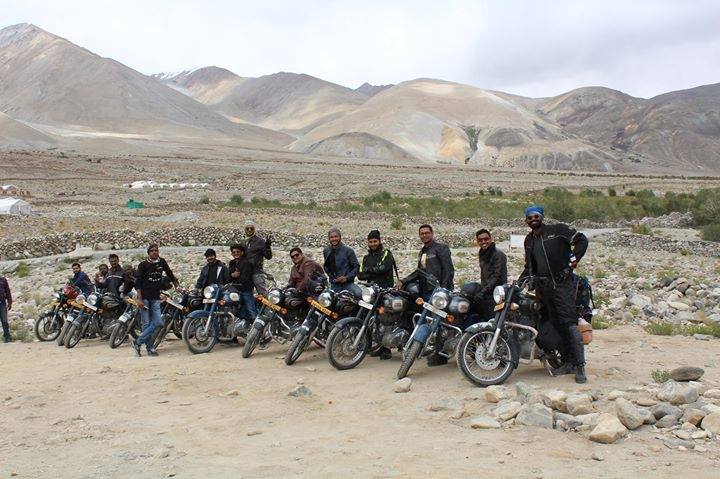 Upon being asked about the best moments of his trip, Chetan recalls one of his favorites, "We were at the Chang La Pass, and the weather was frigid cold. So my fellow riders decided to take a dump right there as we were far away from a restroom, and to maintain their anonymity, they decided to do so with their helmets on. The rest of us couldn't help but laugh out loud. We would tease them on the entire trip and can't ever forget that."
Tips and Tricks
If you are starting your trip from a lower altitude and in the summer months, do not make the mistake of wearing heavy biker gear. The heat will beat you.
Do not buy fancy items for essential gears, and you want something light and basic that you can carry around.
Carry with yourself mood elevation supplements because you will need one at some time, and you won't find it there when you need it the most.
You will have to make sure you don't need to go to the restroom after the ride begins because you won't find one on the way. You won't even find a jhadi. The most you can get is a dug-up hole if there's a village nearby. And that is also if you get too lucky.
Keep your essentials very close to you, and make sure to keep them nice. Please do not make the mistake of being careless with your keys or your luggage, as the hope of finding them back is almost nonexistent.
When in the valley, always keep your protective gear on. You don't want to fall on the twisted curvy uneven roads, and that's what you will find there on your way.
Maggie and Aloo Paratha are your new best friends up there. You will get them as breakfast meals every day, EVERY SINGLE DAY. So get used to them.
No matter how exciting it seems, always ride on the center of the road and not the edge. One mistake, and you would be rolling down the hill.
Your fancy cameras are of no good there. Whatever you capture in the lens will never be as mesmerizing, beautiful, and authentic as the things in front of you. So instead of focusing on getting the perfect shot, live in the moment and enjoy it.
Get yourself accustomed to basic bike repair skills, and this is because you won't always have a repair shop nearby. So you need to be able to help yourself enough to get to a shop for professional help.
Suggested Read: Syed's Ultimate Journey To Everest Base Camp With Thrillophilia!
His Good Memories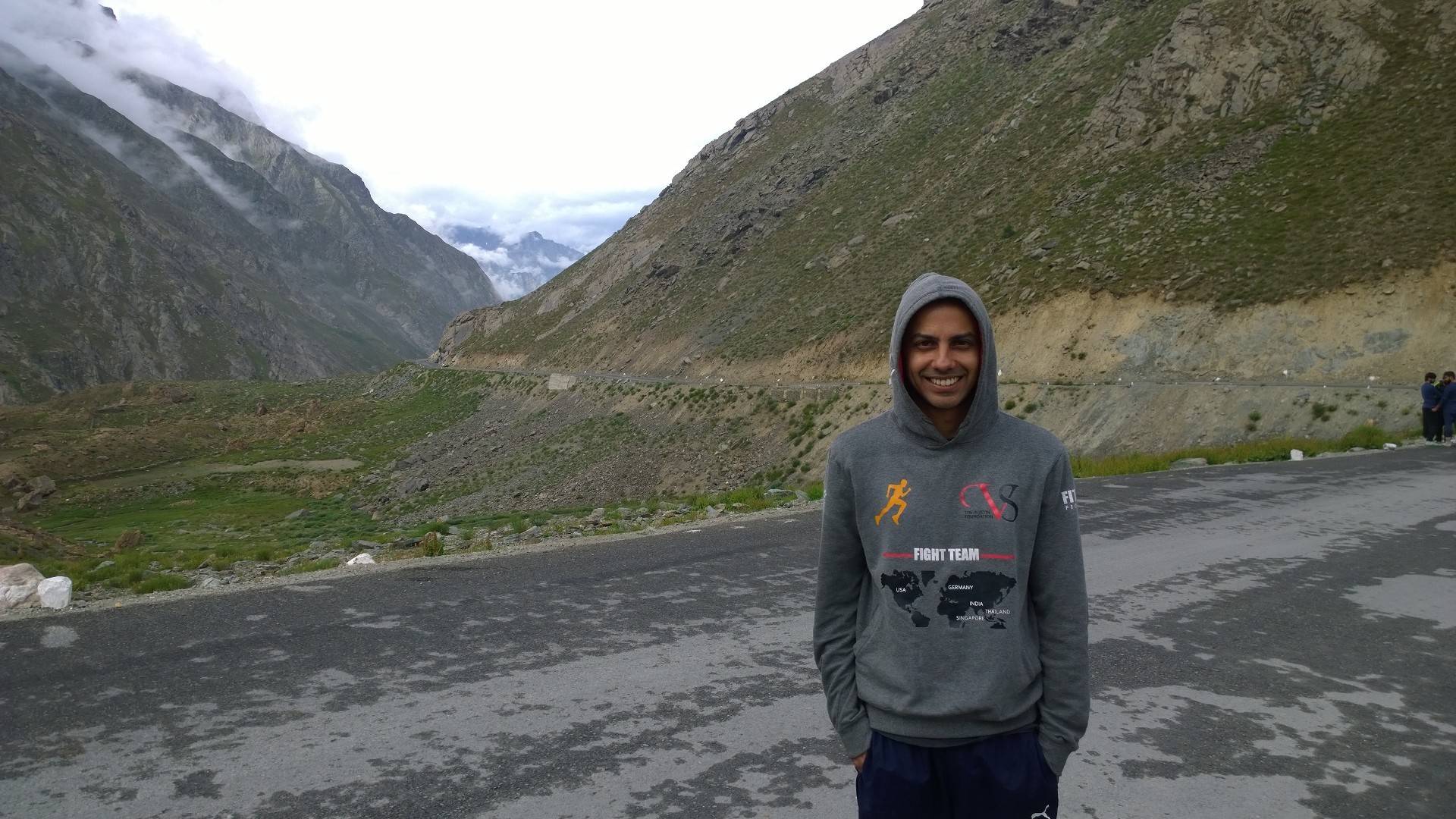 Chetan's own words describe the joy he felt on his trip, "Choosing to travel to Ladakh with Thrillophilia was one of the best decisions I have made up till now. They made my trip so comfortable, and their assistance pleased me such that I decided to plan another vacation with them - and this time, it was my Honeymoon! The guides, the itinerary, the stay, and everything else on the way were fantastic."
The memories of the trip are still fresh, and he will treasure them forever. Recalling his experience with the second Thrillophilia trip, his honeymoon, "I still remember the joy I felt waking up near the beautiful beaches and mesmerizing sunrise with my better half along my side. It was a great way to spend my honeymoon, perfect in every sense. And the scuba diving experience we enjoyed with Thrillophilia, well, it was second to none."
But that's a Travelog for some other time, with every detail to be shared in length.
Adventures From Here On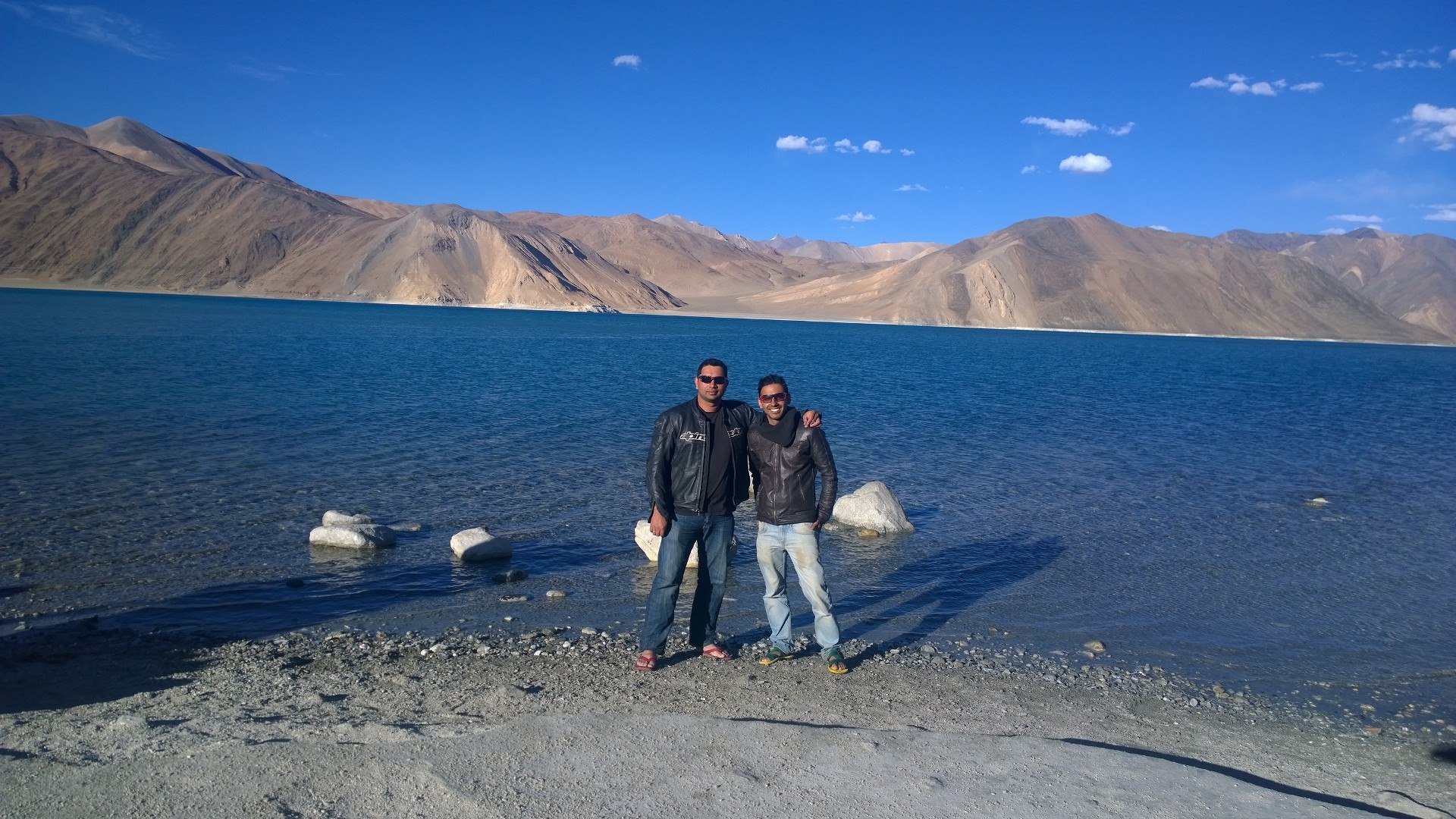 According to Chetan, his incredible travel quality is that he always keeps the luggage light and that he can withstand any kind of weather.
"The key is to keep your expectations low, I guess. Doing so, you will enjoy every little thing that happened out of your expectations, no matter if they did not turn out to be that huge a deal. Everything will leave you in awe, and you will appreciate the small joys on your journey."
As a travel enthusiast, Chetan too had his own bucket list, just like any other traveler does. And after the ride to Ladakh, he wishes to go skydiving in Dubai.
His philosophy of life is quite simple, and he follows it all the time. 'Imagine something, and you will get to it.' In addition to his passion for traveling, Thrillophilia's excellent assistance makes him travel across the world from time to time and create beautiful, unforgettable memories.
Check Out: Dr. Kalpesh's Memorable Family Trip To Chopta Chandrishila With Thrillophilia!