Valley Of Flowers Trek- A Friends Trip With Thrillophilia!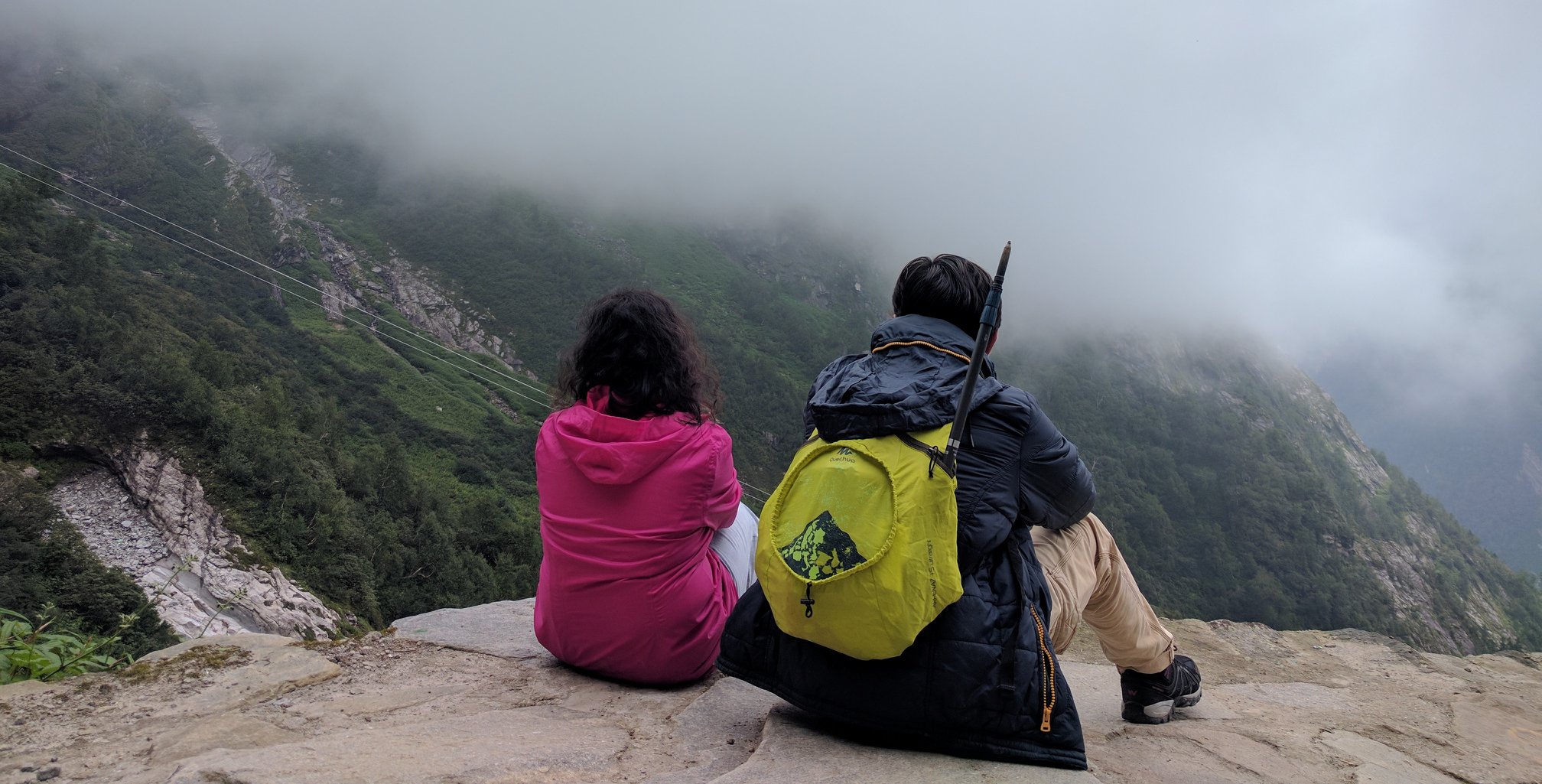 The Valley of Flowers Trek in Uttarakhand is the pinnacle of nature's bounty, with lush green landscapes, white fluffy clouds, dazzling waterfalls, and a dreamy display of brilliant flowers. Jigar Shirish made the decision to discover nature's lush splendour with his soul mate, and he quickly contacted Thrillophilia to plan his trip. He was soon on his way to the Valley of Flowers, which is a paradise.
"We've always been charmed by the Himalayas, so the Valley of Flowers was more exciting. A location that blossoms for only a few months each year, showcasing nature in all its splendour." he says.
He also claims to have gone on hikes before with his friends, but they were usually only a day or two long. This was going to be their most ambitious excursion ever. They were eager to see their other group members after arriving in Haridwar early that morning. Despite the fact that they'd already communicated with them over WhatsApp, meeting in person is always exhilarating! "We were really fortunate to have discovered a group of folks that shared our enthusiasm for adventure and enjoyment. And there were a handful of individuals in the group who were really entertaining! All the time, they kept our spirits up and delighted us all," he said.
The Journey Begins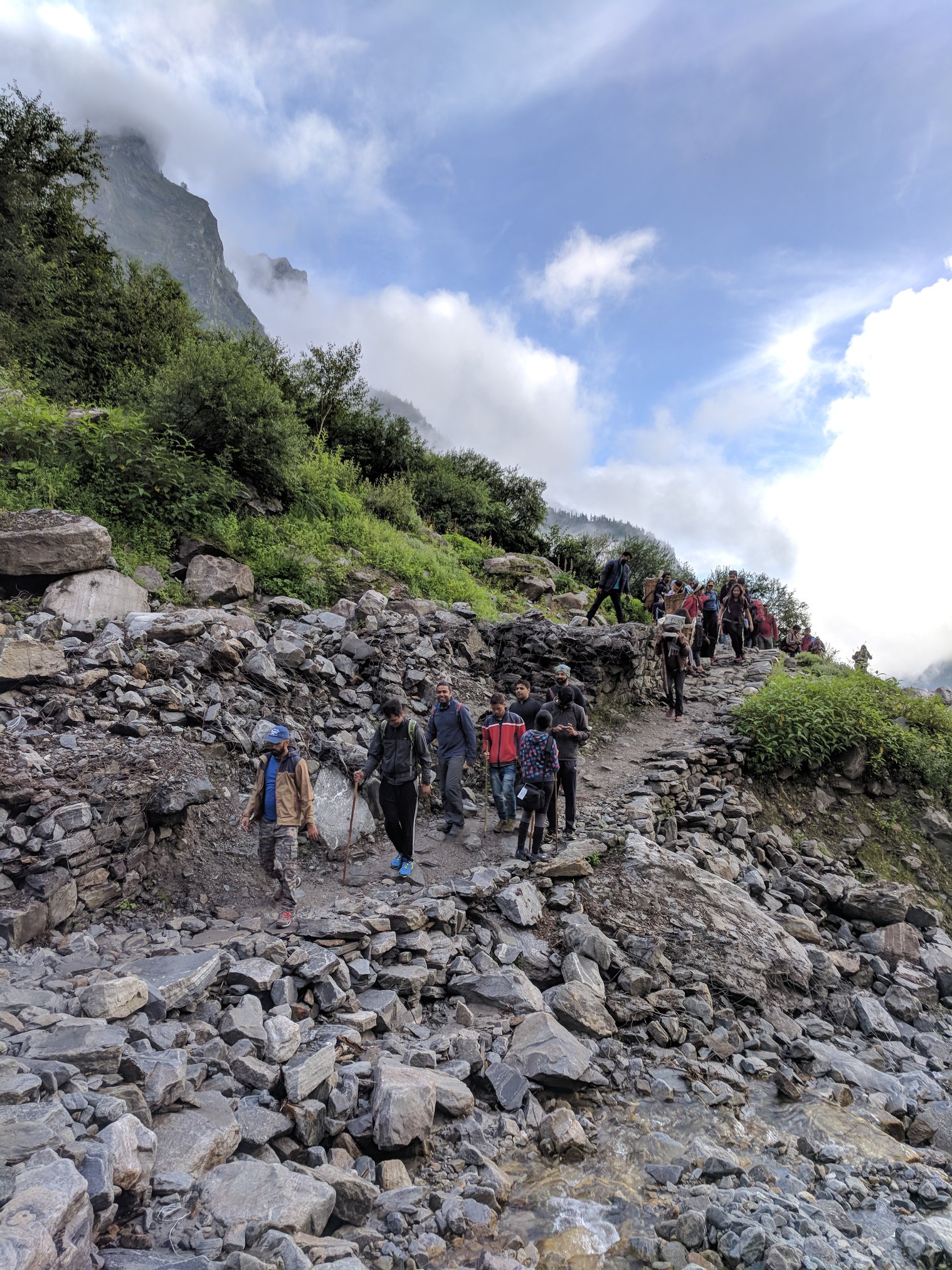 After Haridwar, they had a long bus trip to Govindghat, with several stops along the way. It was a beautiful sight to see the confluence of two rivers at Devprayag. All of them had never seen anything like it before, and the striking contrast in the colours of the two rivers just added to the beauty. The party decided to call it a night in Govindghat because they had a major hike planned for the next day and were fatigued after their long travel the night before.
They were all hyped up and anxious to start their first walk of the trip, when they woke up the next morning. Almost 6-7 hour journey began in Govindghat, which is about an hour's bus ride from Joshimath, where they spent the night. They started their journey to Ghangaria with essential road provisions such as water, cookies, fruits, and chocolates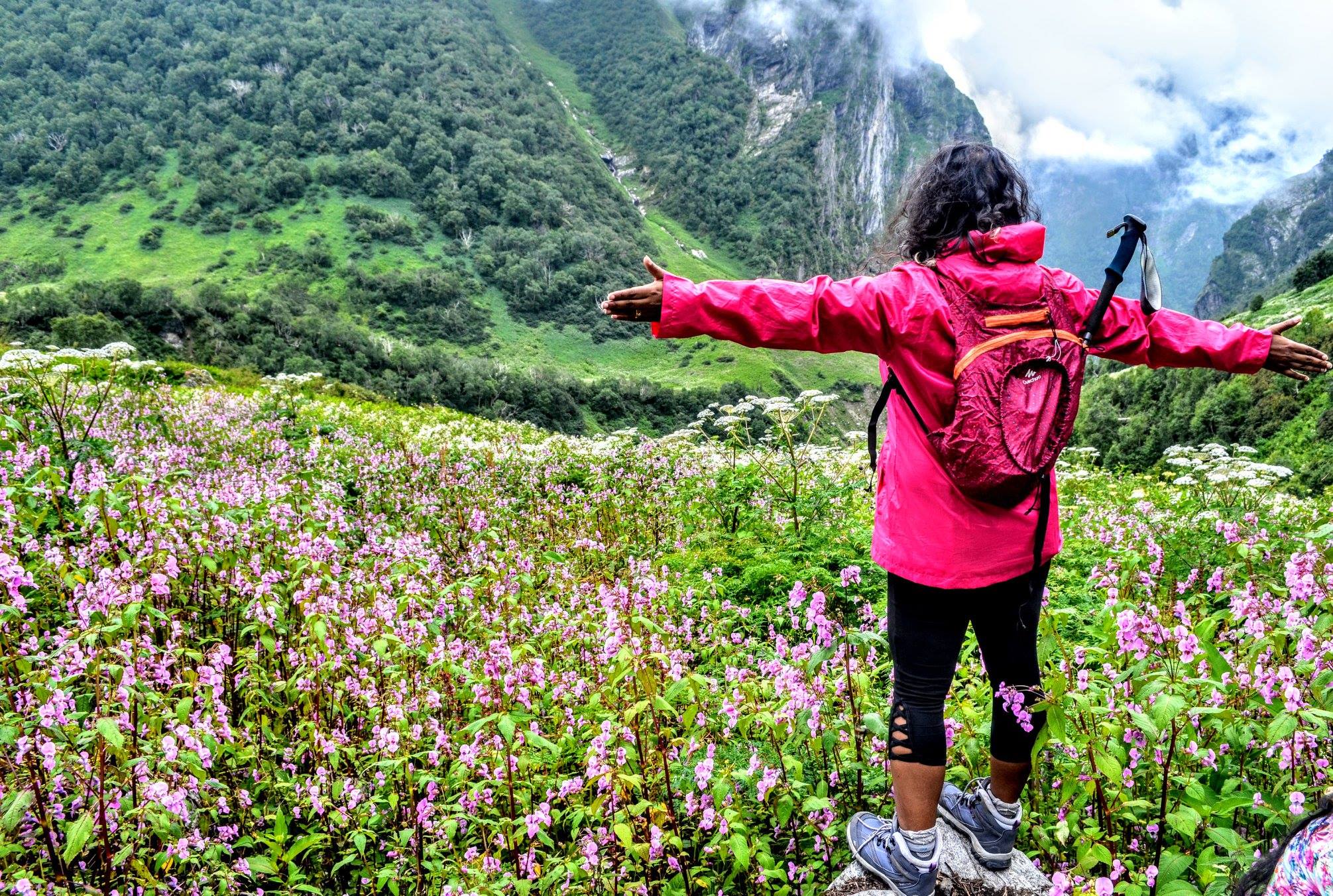 They also had some few fitness buffs in their group who marched ahead of these people. Jigar adds, "But they were incredibly friendly and gracious enough to stop and let us catch up." After all, hiking in a group is always more stimulating and enjoyable than doing it alone.
They stopped in between to regain their breath, drank some water, soaked in the gorgeous scenery surrounding them, and splashing some water from the streams running alongside made the entire ride delightful. "Sometimes, the trip is more enjoyable than the destination," as the saying goes.
Valley Of Flowers, Beauty, And Wonder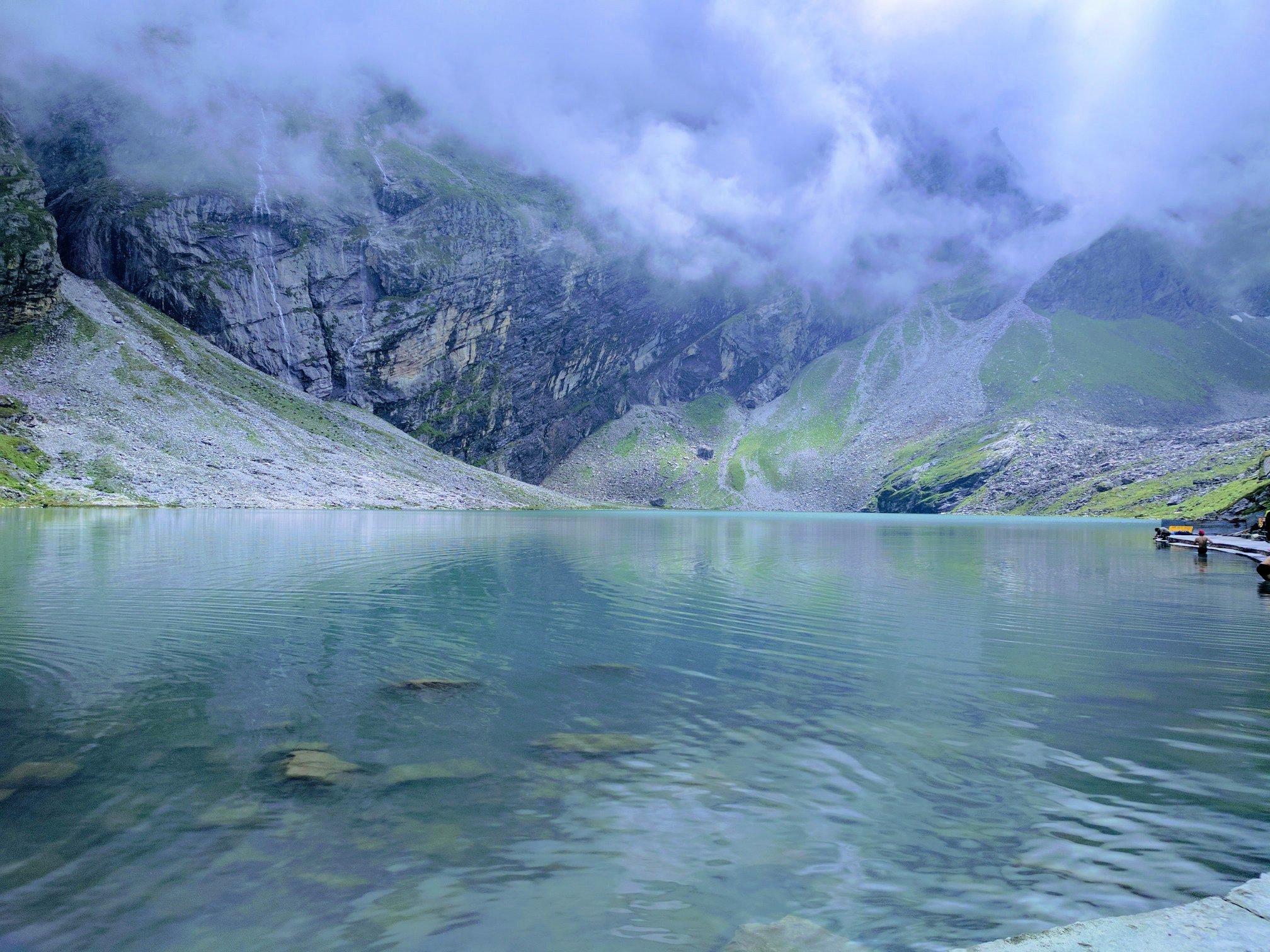 The group arrived at Ghangaria camp site at 4p.m., and despite the village's lack of amenities, they drank tea and took in the scenery. Jigar chatted with several passengers and napped for the major hike the next day after a simple dinner given late at night.
The next morning was a momentous one, as they began their journey to the Valley of Flowers, which was the major reason for their visit. They were ecstatic and left for the valley after a short breakfast. The hike to the valley wasn't tough, and the flowers that lined the path gave them a taste of what was to come.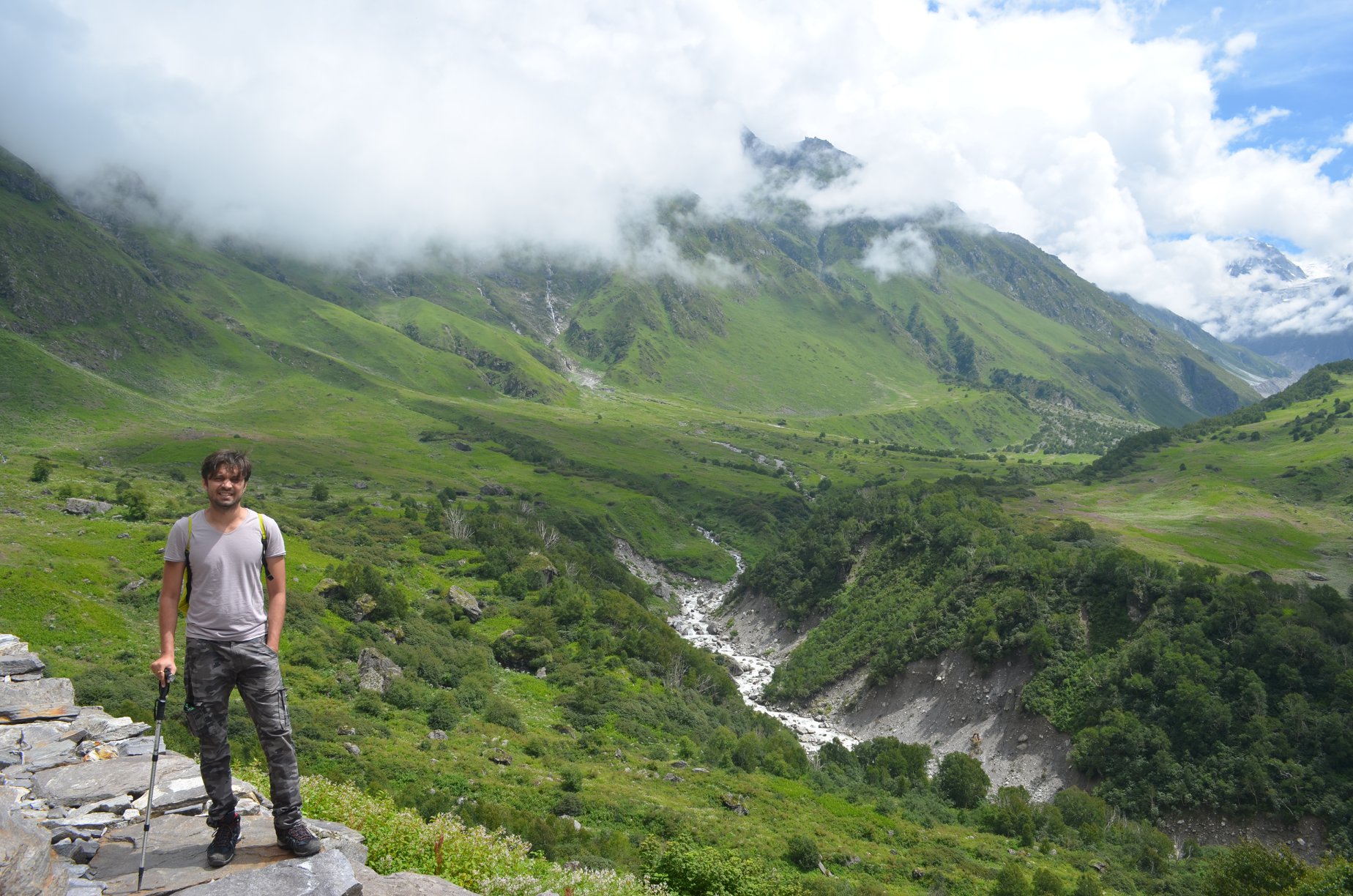 At first glance, the valley was breathtakingly gorgeous and out of this world. "It seemed as if someone had placed a carpet of roses to greet you, and you didn't want to leave!", he said. They took a walk across the valley, relaxed, and sat down to admire the scenery. The valley, however, closed at 5 p.m., so they had to depart with a sorrowful heart. The return journey seemed shorter, or perhaps we didn't notice because their imaginations were still fascinated by the valley.
Soul Retreat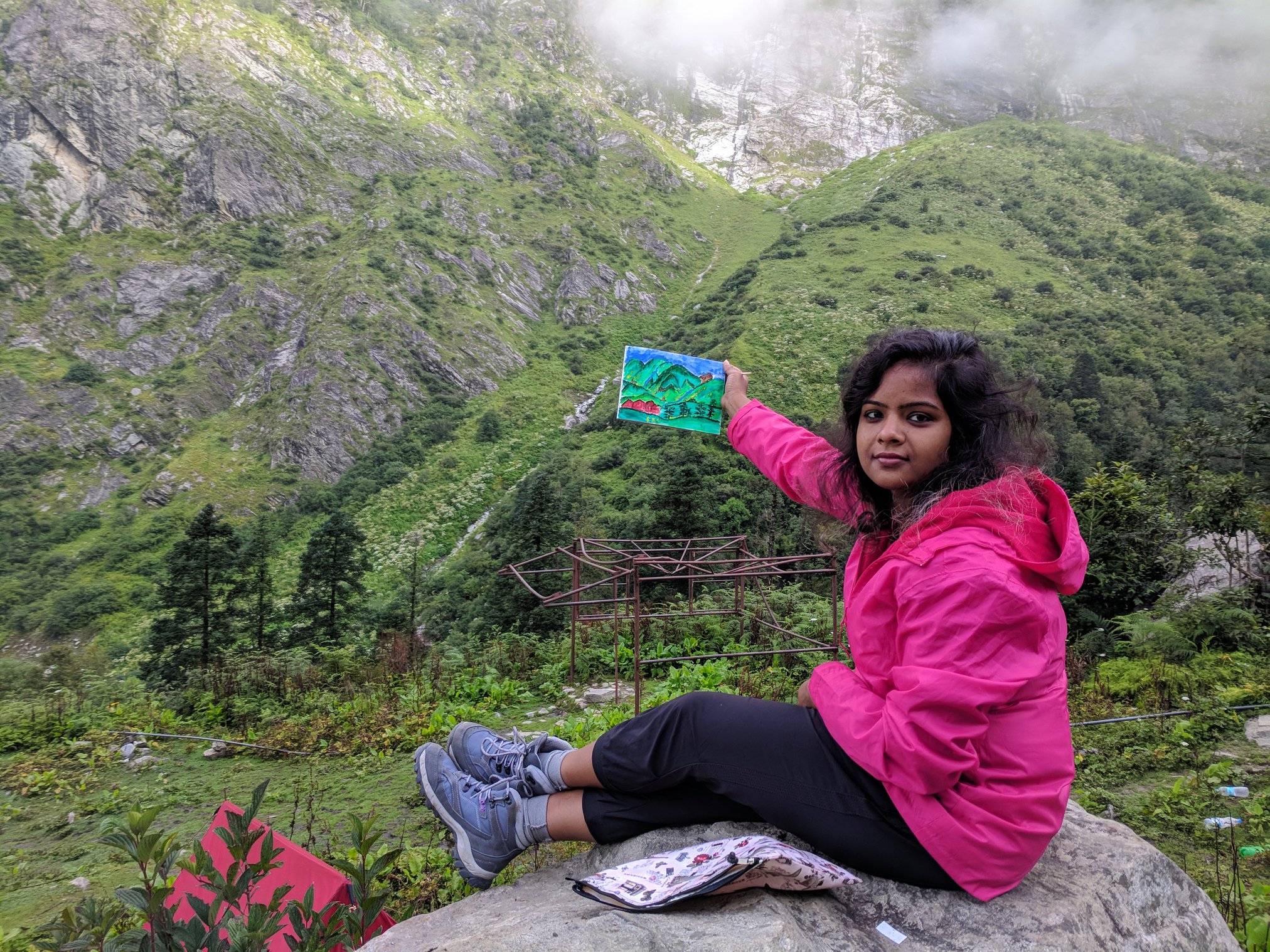 The next day, they embarked on a journey to the imposing Hemkund Sahib, a sacred site for Sikhs. It was a little distance, but it was exceedingly steep, making it the most challenging portion of the journey, as well as our life. "But the effort was well worth it since as we arrived at the top, we felt as if we had arrived in heaven!" he added, "It felt fantastic! A clean blue lake with icy water, a gorgeous Gurudwara, and mist all around!" People were swimming in the lake's very cold water. Jigar was hesitant at first, but after some persuasion and observing others in his group doing it, he decided to join them. It gave him a shiver, but it also made him feel utterly refreshed. They stopped by the glacier on the way back and took a few shots.
Also Read: Priyanka Nag's Solo Adventure Trip to Ladakh with Thrillophilia!
A Happy Twist!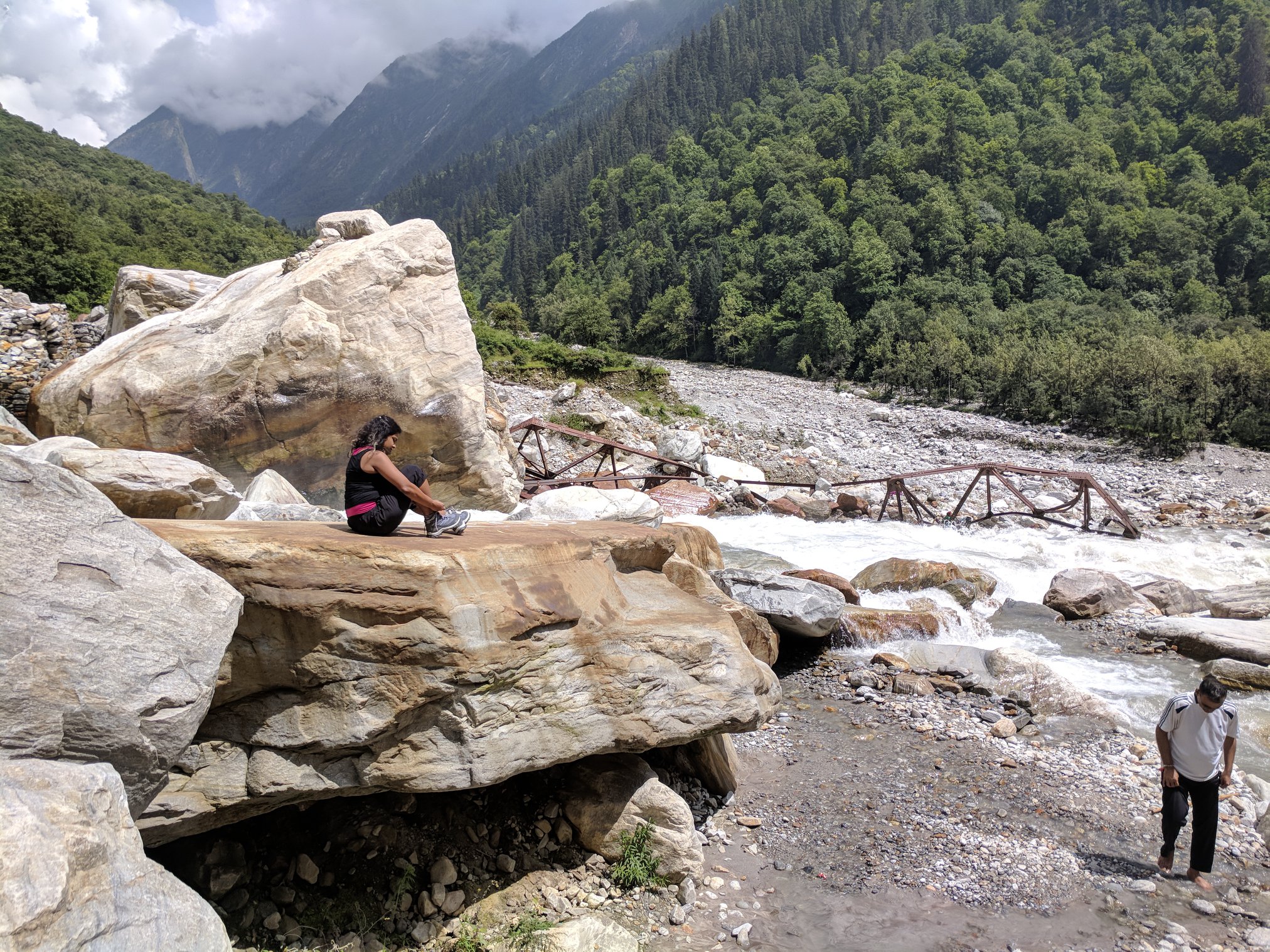 After another night stay in Joshimath, the tour organisers were gracious enough to transport them to Badrinath, which was not included in their itinerary. "We praised our stars for providing us the strength and trust to accomplish our journey without any incident!", says Jigar.
Words of Advice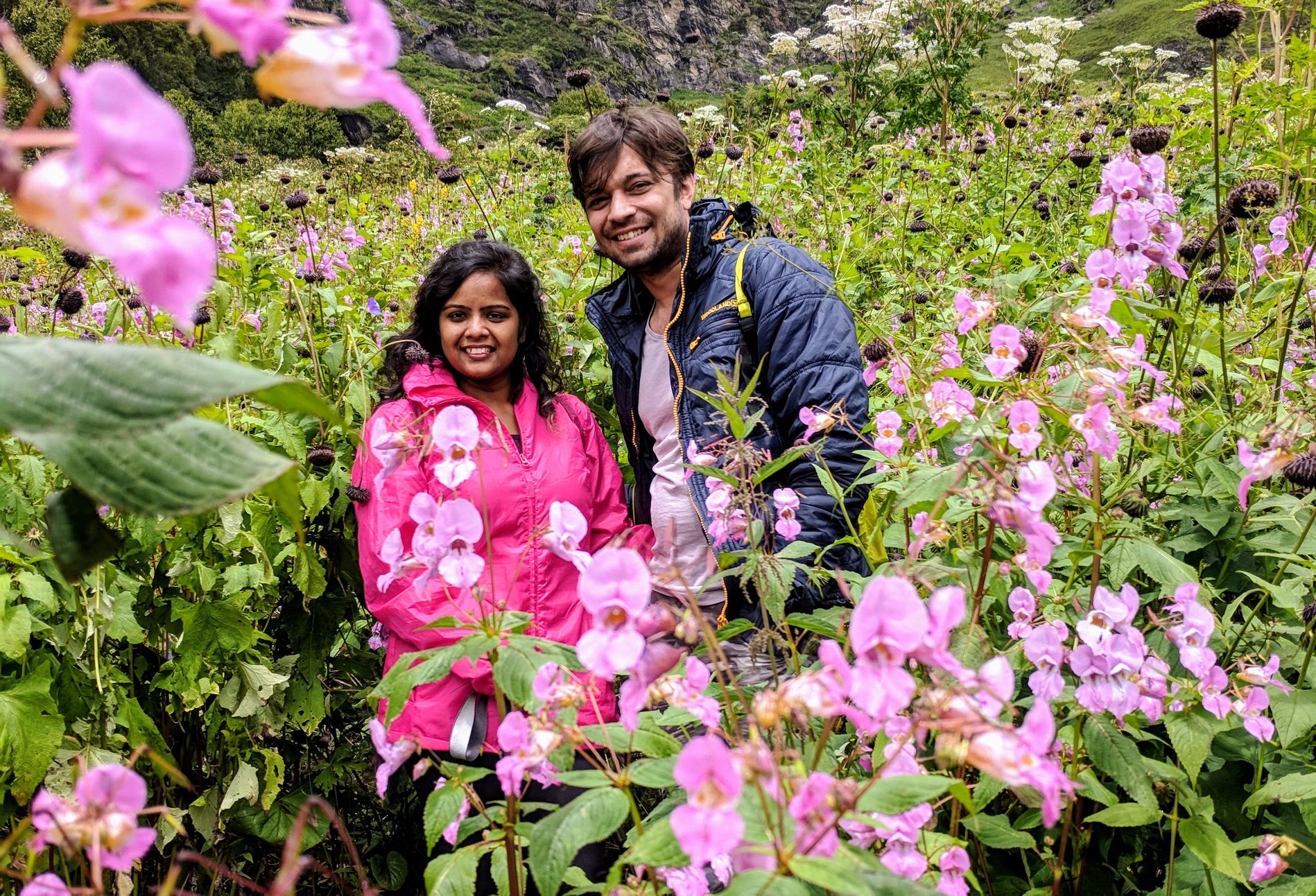 Keep your expectations as low as possible. Don't look at the photographs on the internet since it will boost your expectations. Then you'll have a great time.
Working on your fitness will benefit you on the walk.
Carry an all-weather jacket since, while it may be cold at first, the trip will wear you out and your body will begin to heat up.
Expect to be immersed in nature's rawness and not to be pampered.
Staying at a tent site in Ghangaria is a good idea because the motels aren't very excellent.
Carry chocolates and dried fruits with you on the journey since they are a terrific source of energy.
If you want to record moments that will last a lifetime, bring a nice camera with you.
Even if you don't think you're physically capable of Hemkund, go ahead and do it. It's best to do it on horseback, but it's well worth it!
Purchase a pair of all-weather trekking shoes. It could rain, or you might have to cross a stream, and damp shoes and socks aren't going to make for a pleasant experience.
Suggested Read: Explore the Beauty of Andaman & Nicobar Islands with Rashmi!