Dr. Kalpesh's Memorable Family Trip To Chopta Chandrishila With Thrillophilia!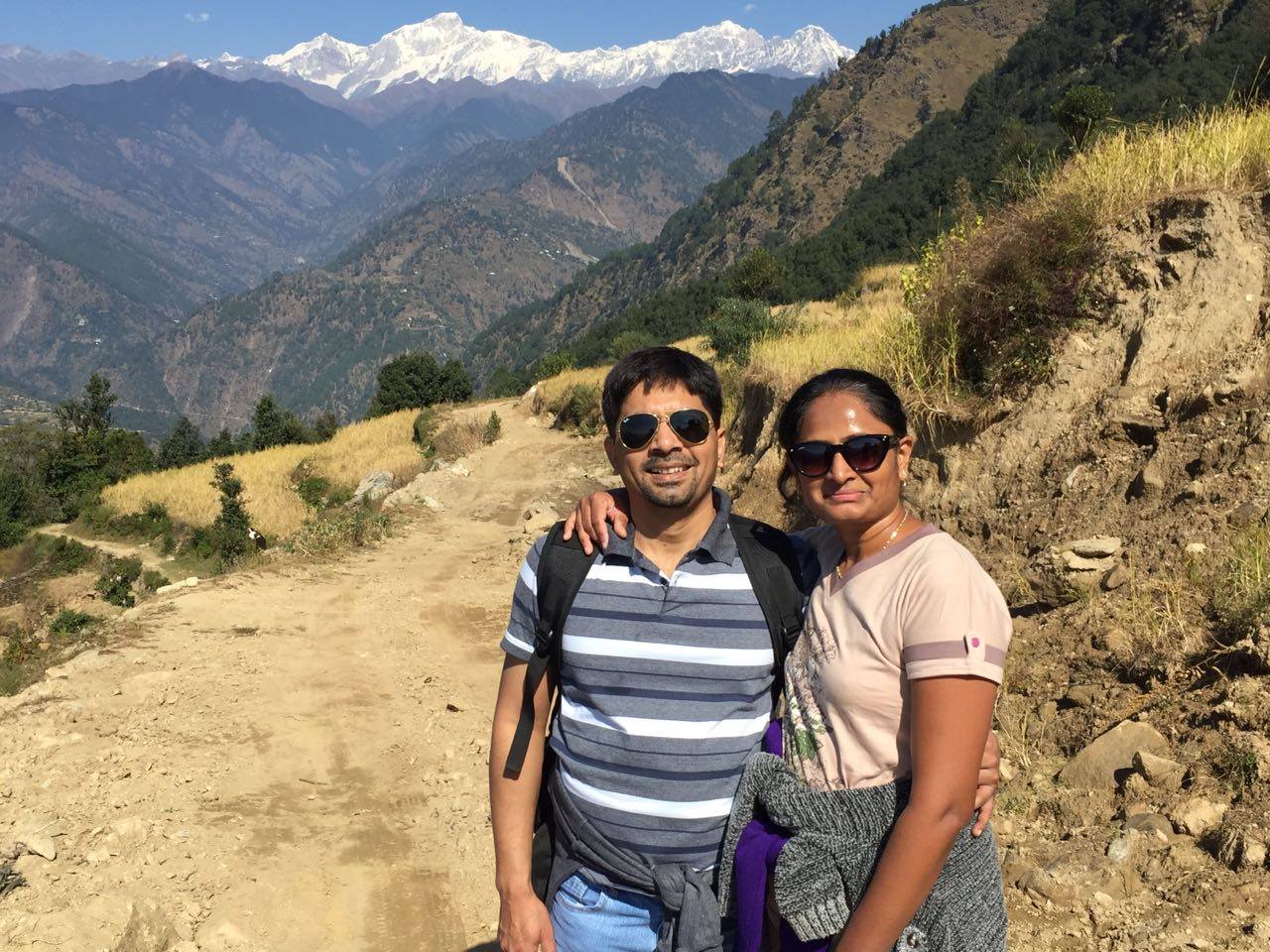 Dr. Kalpesh, an orthodontic surgeon based in Gujarat tells us that he has been a travel enthusiast since as long as he can remember. Even with a hectic work life as his, he keeps looking for opportunities to travel and explore the world around him. His favourite companions are his family members, and with them he wishes to travel all around the globe. An adventure junkie, he makes sure to visit at least 4-5 places every month even if it's near his city and for a day or two. Before deciding to do the Leh Ladakh Trek with his family, he had travelled to Chopta trek with the same group of people. His previous trip with Thrillophilia had established his faith in the company and their arrangements. So next time too he would choose them as his family's travel partner.
The Whole Family Together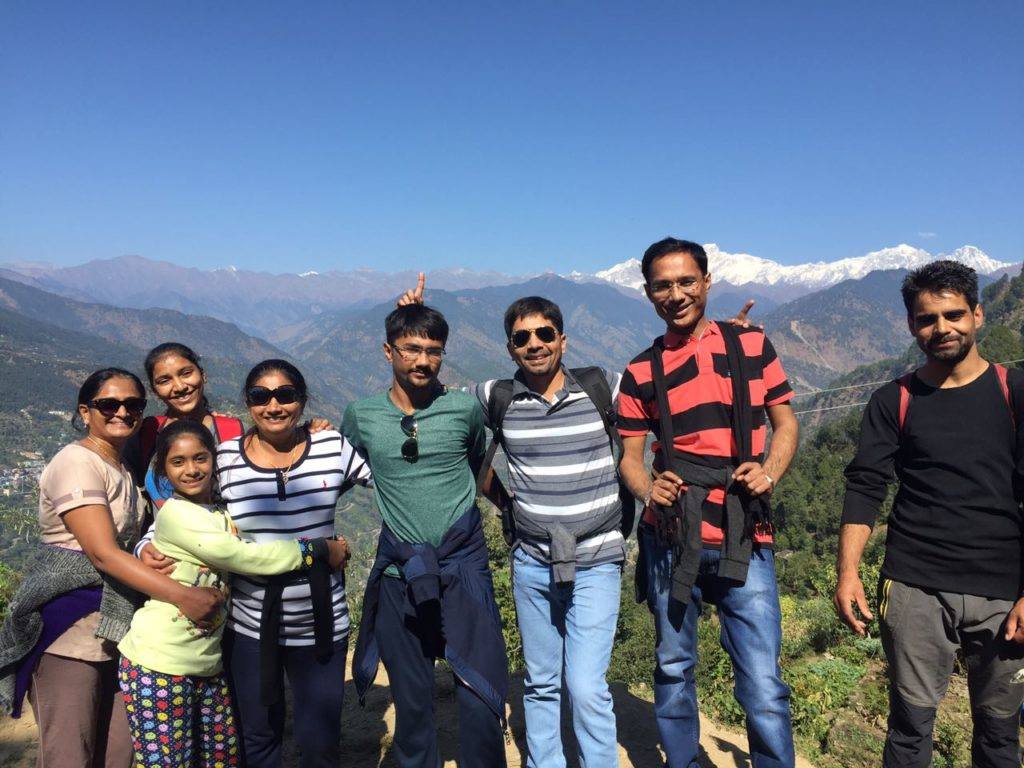 Dr. Patel decided to do this wonderful trek with his family. He believes that even though people would say that travelling together is a bit complicated and gets annoying, it is indeed a great time to bond and spend some quality time together with your loved ones. He recalls, "We were 7 people travelling together to the trek. In addition to my family we were joined by my sister's family and we had three children in the group. Our journey was amazing with Thrillophilia and the two members who joined us on the trip added a bonus dose of fun."
The Chandrashila Trek and Onwards
Chandrashila Trek is one of the most popular treks in the Himalayas, and the family decided this was best for them to travel together. It did not come as a surprise however, since he wanted them to spend time together and bond at one of the most beautiful places in the Himalayas.
Day 1
"As soon as we arrived in Rishikesh, we got to meet our Thrillophilia guides, who greeted us with a welcoming smile. After a half-hour tempo ride, we arrived at our 1st camp base in Rishikesh, where the breathtaking scenery greeted us. Located immediately across from a river, it was a tranquil and beautiful environment. When we were through with our early dinner, we relaxed by the river's edge and listened to the melody of the water and birds chattering. Our ears were indeed soothed and enchanted by it. We all slept soundly and happily."
Day 2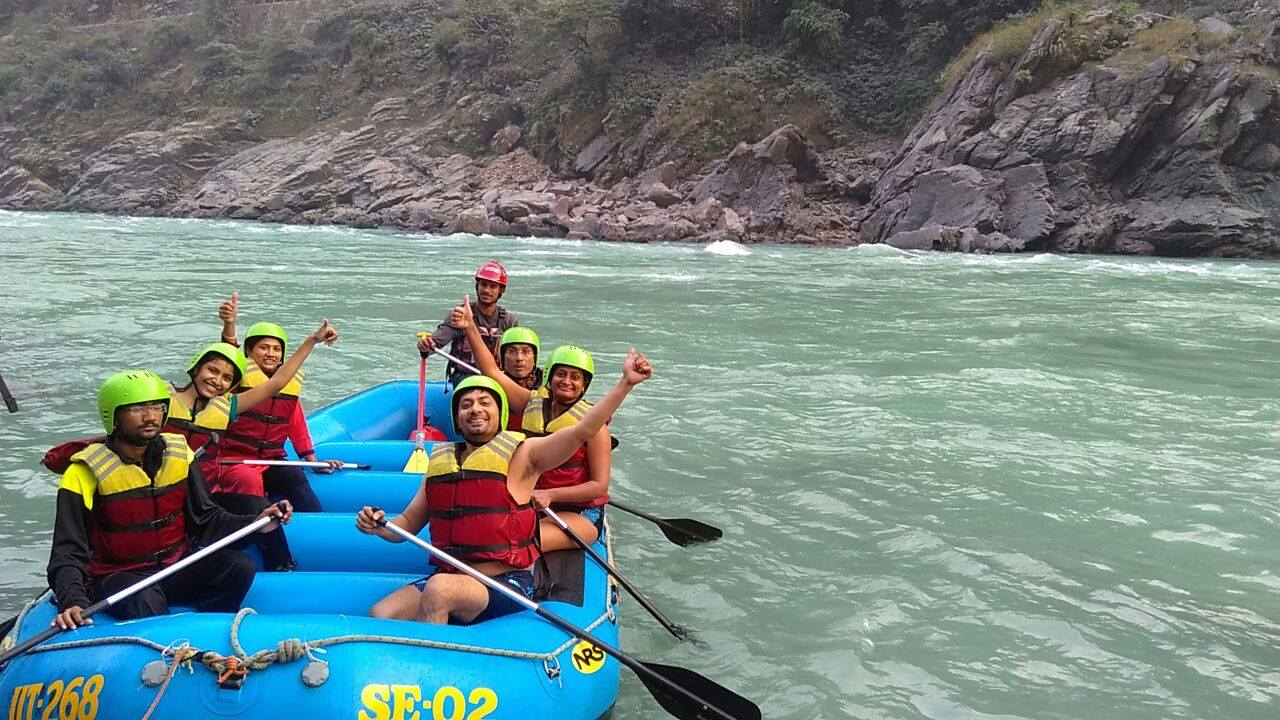 "The next day, we were up bright and early to go river rafting on the River ganges. Rafting down the river was an exhilarating and nerve-wracking feeling. We then went bungee jumping as a follow-up. It would be my first time bungee jumping, but it was an exhilarating feeling. My wife and I were apprehensive about doing it, but we were absolutely thrilled afterward. It was an exhilarating, fun experience. Afterwards, we drove to Kund and spent the night in a hotel. Firecrackers lit up the sky over there, and we had a great time in the cold weather."
Day 3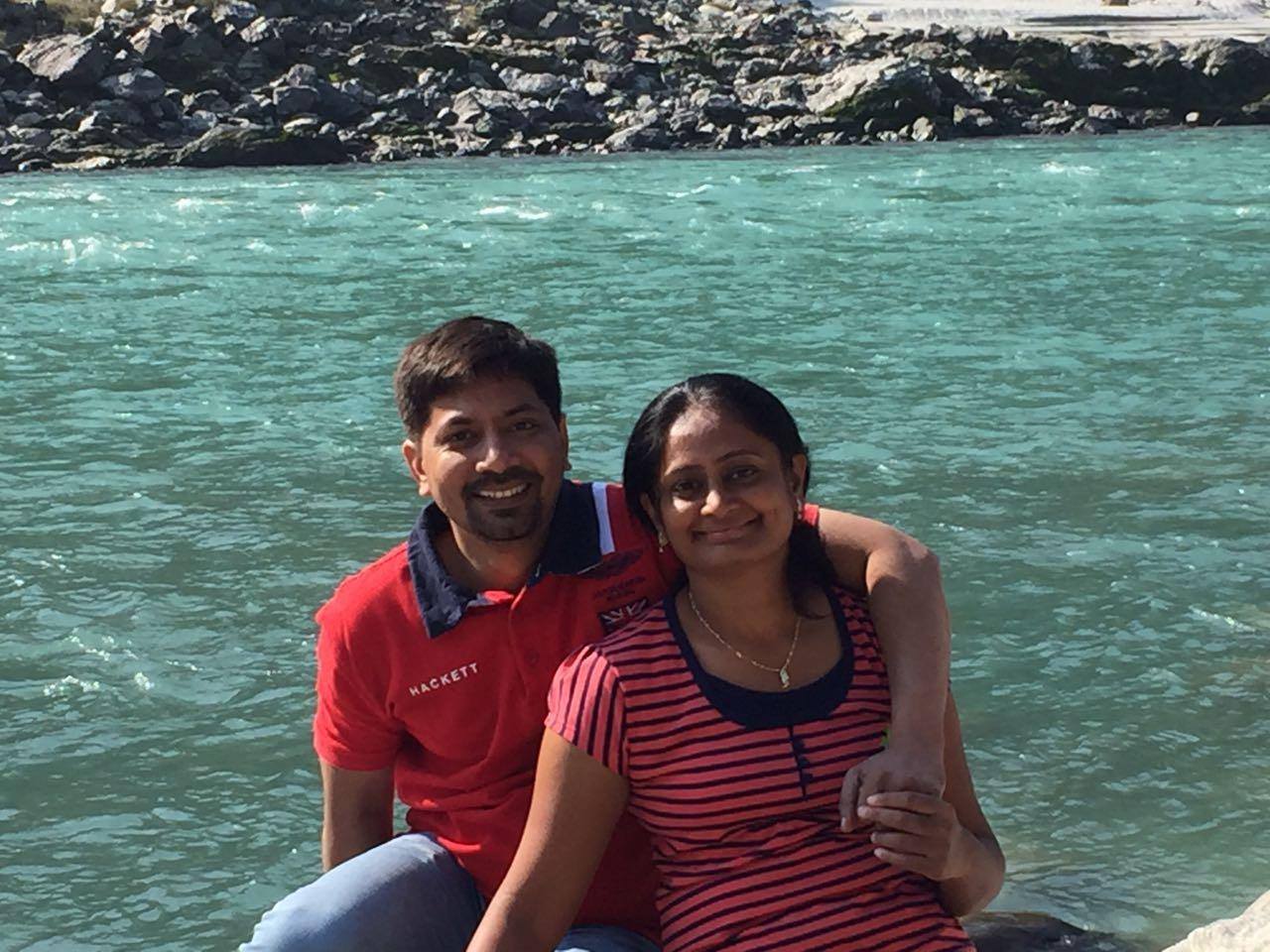 "After a hearty breakfast, we set out early that morning for our hike from Kund. With a higher level of difficulty in hiking, the trek was arduous and exhausting. My family was exhausted and grumpy, questioning my decision to take the trip. It was our only option, so we continued till we reached our destination. We made a pit stop for meals, and it was lovely. We savoured our toasty as well as delectable lunch, which helped us recharge and get back on our feet. Even though we had to start fresh at a slower pace, our Thrillophilia teammates never reduced their enthusiasm with us. We made it to Deoria Tal Lake, our final destination for the day. We were awestruck by the natural splendour that surrounded us. The view of the Himalayas from a little lake surrounded by woodland was a stunning and memorable one. A hot cup of tea and some bhajias refuelled us and gave us a boost of energy. While taking in the beauty of the outdoors and relaxing in its lap, we played a few games."
Day 4
"As we set off from Deoria Tal Lake following our breakfast, we encountered no difficulties on the route as we went through the forested area. We arrived at Chopta village just after 4 p.m., where we enjoyed afternoon tea and some free time. A bonfire supper was a wonderful way to spend time with friends in the freezing weather."
Also Read: Puneet Bagri's Adventurous Journey To Ladakh with Thrillophilia!
Day 5
"After leaving Chopta, we began our journey to the Chandrashila temple. It was yet another uphill trek, but we really relied on the assistance of two horse riders to help us navigate the difficult terrain. We made our way to the temple slow but steady and paid our respects. We returned to Chopta camp after peacefully enjoying our time of prayer and spirituality."
Day 6
"After passing through Chopta, we arrived in Jayalgarh and set up camp along the banks of a river stream. We spent the day playing games, having a meal by candlelight, and simply enjoying."
Day 7
"We felt reluctant to depart and split our ways with our Thrillophilia friends. As a whole, they were a very friendly, supportive, and optimistic bunch of people."
Dr. Kalpesh's Favorite Moments
As said by Dr. Patel,"There really is nothing I didn't find remarkable. After the first day of hiking to Deoria Tal Lake, when everyone was whining about the trip but later all were overjoyed to reach the Lake, that was the one memory that stands out for me. Awe-inspiring Himalayan scenery greeted us at every turn."
Suggested Read: Kashmir To Ladakh: Shadab's Journey Of Self-Discovery With Thrillophilia!