Syed's Ultimate Journey To Everest Base Camp With Thrillophilia!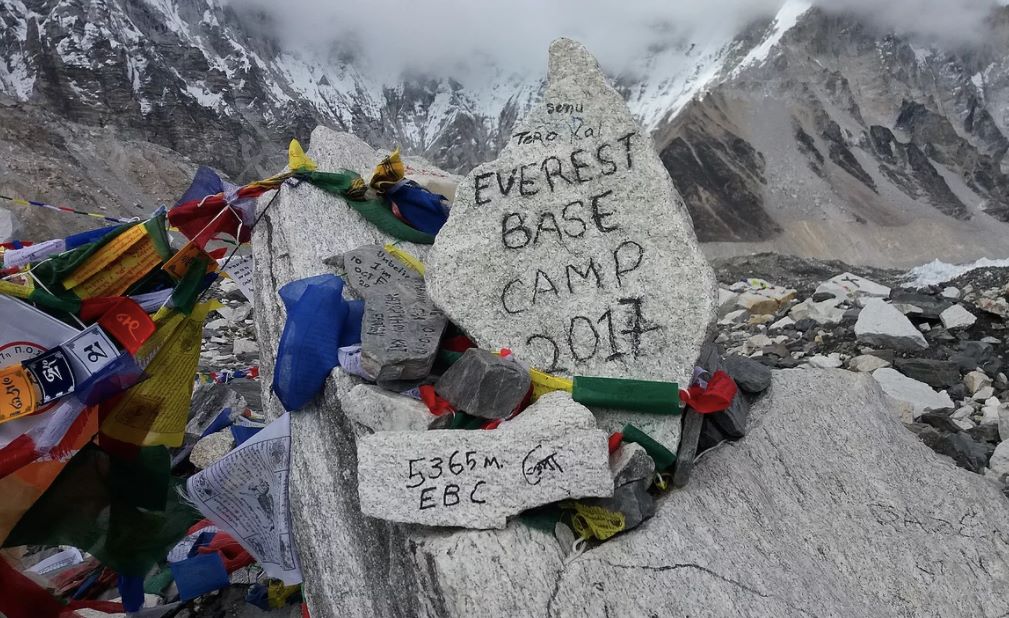 It is challenging, difficult, terrifying, daunting, and exhausting traveling to Everest Base Camp. But when you gaze up at the stunning mountain landscape all around you, you realize that while all of this is true, it is also incredibly rewarding and well worth it. There is nothing like hiking in the mountains, as they will bring out your humble side, they will hone your humility, and they will help you sense the magnitude of the globe."
Different people have different escape plans. The outdoors can provide peace and tranquility for many people. Then there are those who spend their time at the beach, those who go on special vacations with their loved ones. Others relax in a cabin out of the city with a cold drink. There are many individuals who find solace in trekking on difficult terrain and trails. This was also the case for Syed Munazzir Ahmed.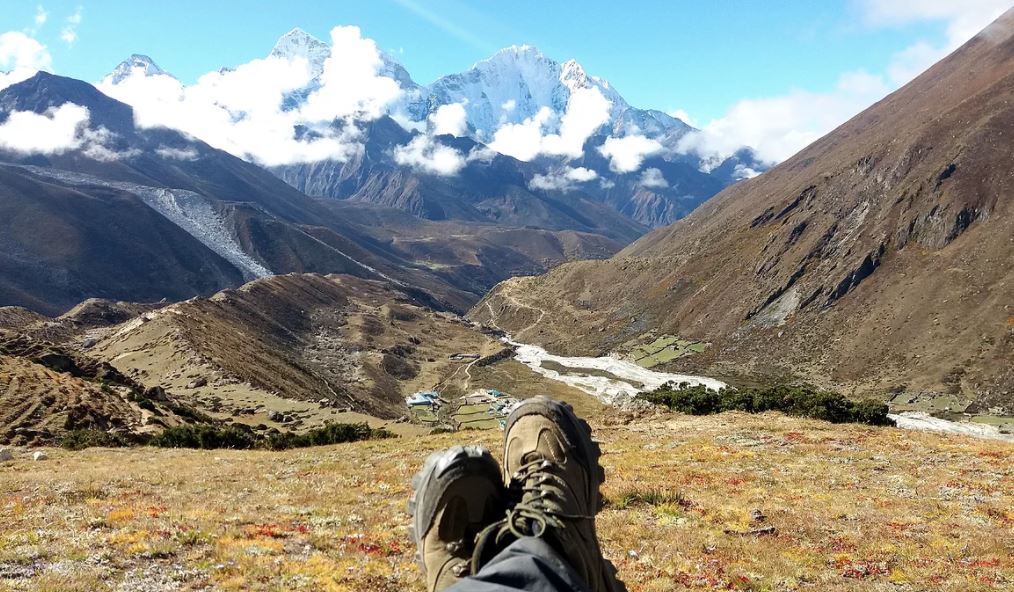 There is something frustrating when you see the clock ticking faster than usual in your transport. You hope that you will be able to get out of it in time. Hope is that you can find a route with no traffic. Trail hikers and mountain climbers have it differently. Although there is little traffic and little time, they still need the endurance to keep moving forward.
It's impossible to estimate or replicate trekking unless you do it yourself. While Syed has trekked on the terrain of moderate difficulty in the past, the trek to Everest Base Camp in December 2017  was one of his most challenging tasks.
Base Camp
Mount Everest is flanked by two Base Camps. The Nepalese South Base Camp is located at 5,364 meters and the Tibetan North Base Camp is located at 5,150 meters. At the height of over 14,000 meters, Syed was planning to trek 13 days to the Everest Base Camp in Nepal, carrying a heavy backpack weighing 10 kilograms.
"Being at the base of the tallest mountain in the world is surreal. The Everest Base Camp trek will definitely be challenging. It's hard, it's scary, and it's exhausting. You'll face loads of challenges along the way. As you gaze upon the stupendous views surrounding you, you realize it is all true, but the greatest reward is that it is worth it. Mountains are a wonderful place to be. They will humble you and make you modest. ", Syed replies when asked why he decided to scale Everest Base Camp?
Preparations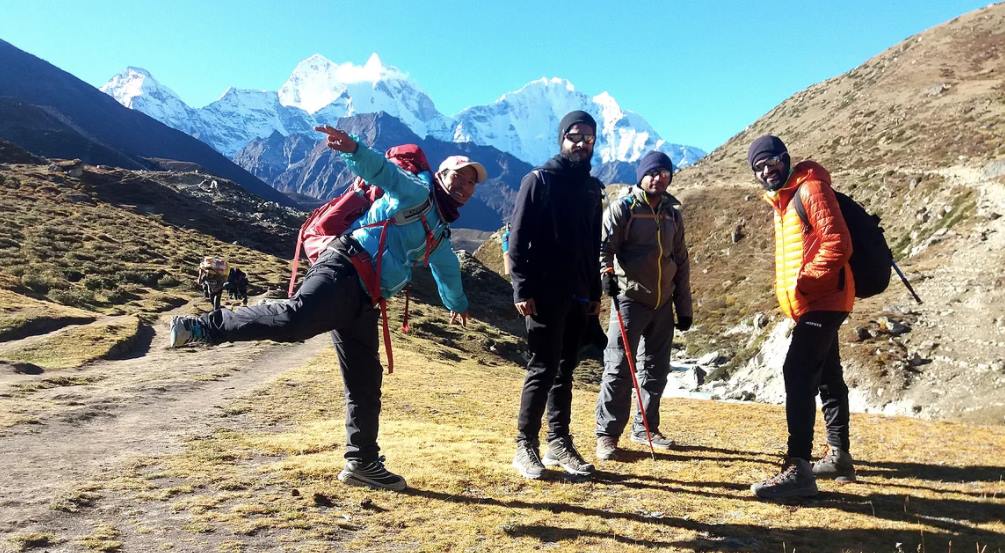 The key to Syed's success was "train hard and trek slowly". As he explains, any experience with treks will require you to train in order to simulate the levels of difficulty you are likely to encounter.
Preparing for Everest Base Camp was a completely different experience altogether! In training, you must be disciplined and at your absolute best.
It's not only about mentally psyching yourself, you need to prepare yourself physically, too, with uphill walks, breathing exercises, runs, push-ups, and sit-ups. "A trip to Everest Base Camp tests your mental and physical strength."
To be ready for the trek's hardships, he knew it was best to be well prepared. Those trail running skills really help.
The Unexpected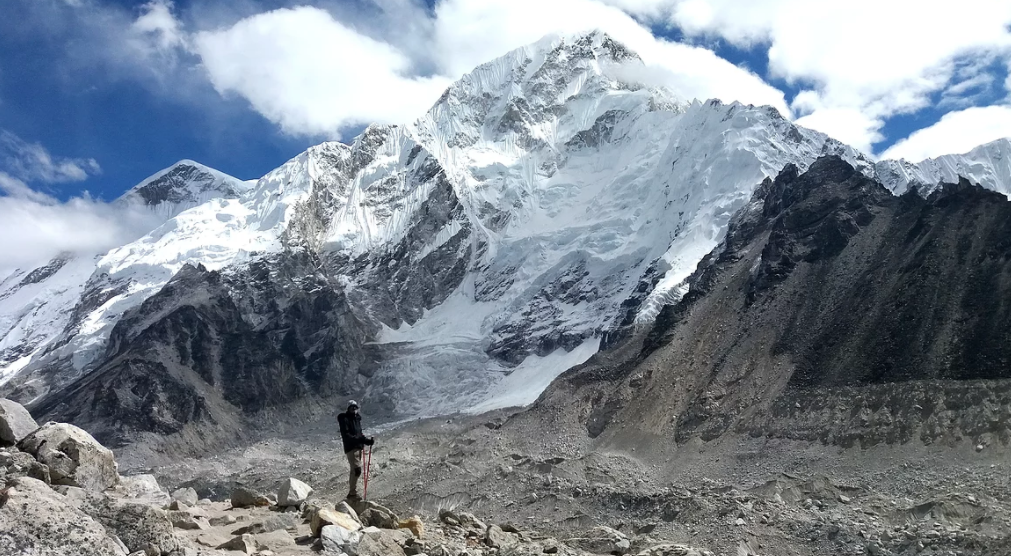 Plan with a buffer of days if The Everest Base Camp is on your itinerary. Due to inclement weather in Lukla, Syed and his group waited for two consecutive days for their flight to Lukla.
He quotes, "I'm having a difficult time making up my mind. Do I give up on this dream and go back home or do I keep going? What is my plan? Will I be able to take a 12-hour off-road adventure to Phaplu, hike for three days to Lukla, and then walk a further five miles to EBC? No idea!" Nevertheless, Syed stayed patient and was able to board the flight on the third day.
Because of the delay, Syed and the group had to redirect their itinerary. The trek was cut from 13 to 9 days, which meant more hiking time and less acclimatization.
The weather, altitude, and oxygen levels of high altitude treks in India require acclimatization. By doing so, you'll be healthier and able to trek further. Chances are you'll find yourself returning home if you skip this step. It's how nature works.
Also Read: Basu's Family Trip to Kerala with Thrillophilia!
(Days 5 to 10) – A Mighty Trek
He kept a journal throughout the entire journey and recorded entries every day. Our readers were able to read excerpts of his trek days as a result of this.
5th Day: Lukla (2840 m) to Benkar (2630 m)
"It was an easy descent, reducing our altitude by 200 m. The hike was a good preview of what's ahead".
Also with them was the Sherpa (the mentor/leader on the trek). Mt. Everest was off limits for the Sherpa in 2015 because of the earthquake.
6th Day: Benkar (2630 m) to Namche Bazaar (3440 m)
"If weather permits, you'll see the mighty Everest for the first time. It was peek-a-booing at us through the clouds. It's going to be tough the last 3 hours uphill to Namche. You'll be gasping for air."
7th Day: Trek to Pangboche (3930 m) from Namche Bazaar (3440 m)
It was a long hike from eight in the morning to six at night. Due to the clouds, the second part of the hike after lunch was exhausting and we didn't get any views. My head's hurting and I'm tired. Sherpa to decide tomorrow on a one-day extension based on our team's health. The cold's biting here", recalls Syed.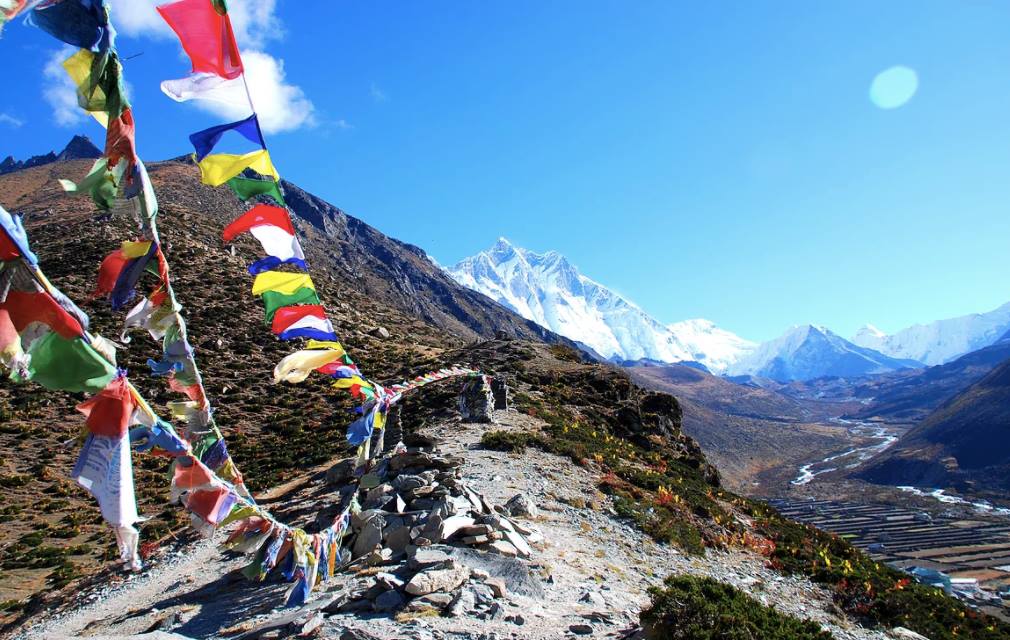 As the group made its way to the summit that day, they were able to see some stunning views of snow-capped peaks. Due to the cancellation of the initial flight, even though the group had lost a few days due to the delay, the group did not halt at Tengboche for a night and instead trekked up to Pangboche (3930 m). Four of the eight members of the team were experiencing headaches, possibly due to mountain sickness, following the additional 2-hour walk.
8th Day : Trek from Pangboche (3930 m) to Dingboche (4410 m)
With every harsh move you make, you'll gasp for air. The vegetation around you will attest to that. During the first two days, you walked through forests, but now you'll see shrubs and grass all over. You'd guess that's from the lack of oxygen. Also, the terrain gets drier as you get higher. Things are going to get tough."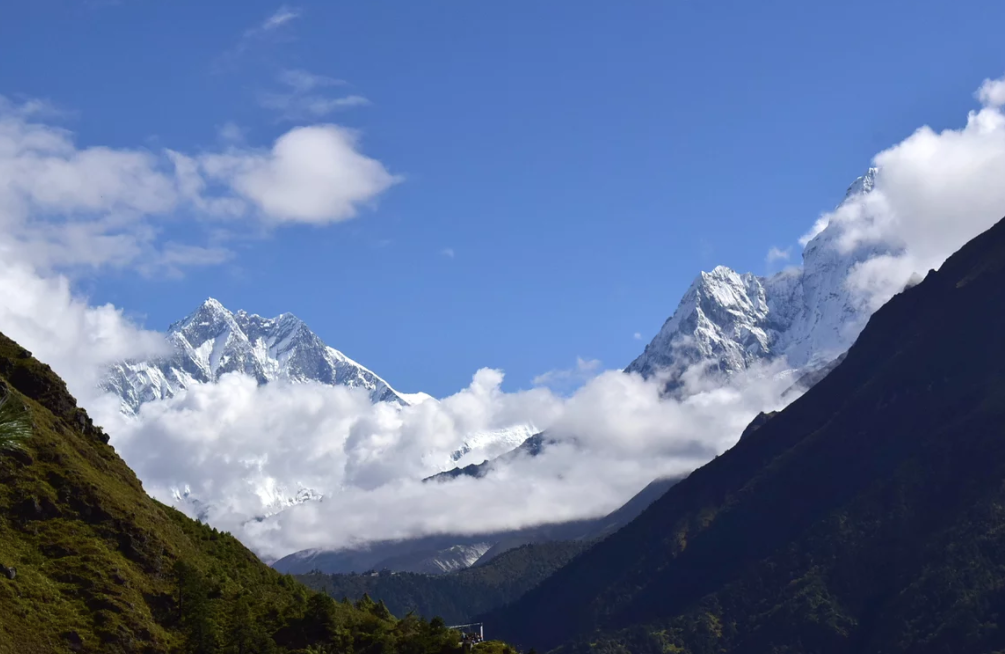 9th day: Dingboche (4410 m) to Lobuche (4910 m)
It took the group three hours to cover the moderate distance and an additional hour to climb uphill to reach The Everest Memorial, which was built in memory of all those who lost their lives on the mountain. There were hundreds of prayer flags embedded in stones, designated to the remains of Everest climbers who lost their lives.
"Another day in the mountains and at a high altitude. There are two team members struggling. They're thinking about getting a helicopter evacuation through their health insurance if they get sicker."
10th day : Lobuche (4910 m) – Gorakshep (5140 m) – The Everest Base Camp (5356 m) – Gorakshep (5140 m)
On this particular day, the group reached 5000m and witnessed breathtaking views of Mount Pumori, Mount Nuptse, Mount Cholatse, and Mount Thamserku. After leaving Gorakshep, the group began their final ascent towards the base camp of Everest. The group left Gorak Shep and began their final ascent to Everest's base camp by walking along the Khumbu Glacier for three hours. Toward the end of two hours of non-stop walking, the Khumbu Glacier finally came into view.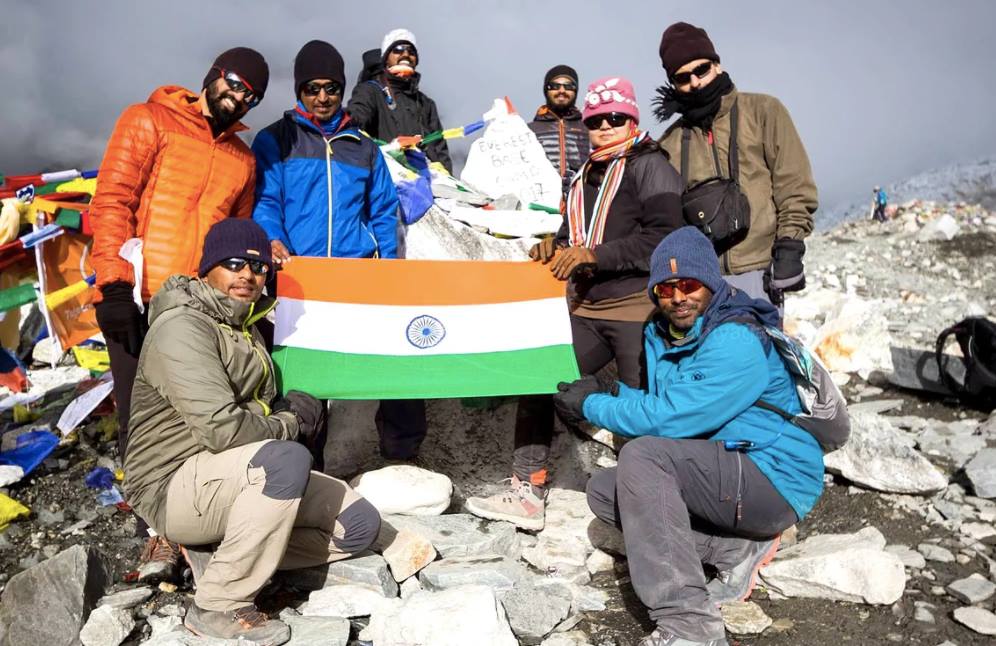 "We began our journey to Everest Base Camp steadily and slowly. Lots of trekkers congratulated each other for making it this far. A few were in tears. A huge avalanche was heard in the distance; it sounded scary. After a while, we headed back to the trailhead."
They then trekked on to Kala Patthar, Syed's highest mountain summit till date, situated at 5550 meters. They took 12 hours to travel between Gorakshep, Kala Patthar, Pheriche, Gorakshep.
The trek back to Lukla, however, still entailed 65 kilometers to be covered over three days. In the afternoon of the 12th, the group left Pheriche for Namche Bazaar. Ten hours was the walking time to get to Namche Bazaar. Finally, after completing the trek, the group made it to Lukla on the 13th which was their last day.
Suggested Read: Priyanka Nag's Solo Adventure Trip to Ladakh with Thrillophilia!
Despite the trip being over, Syed became obsessed with walking every day. "Getting up and moving seemed like any other day to me."
Along with the trek, the beauty of the mountains, and Base Camp of Everest, Syed was fascinated by the locals too. "Seeing the daily lives of the villages we passed through was one of my well-loved parts of the trek," he said. "There is a teahouse at every family's home, they raise their own animals, and they farm their own food. Other items are transported in from other villages. Everyone in the village is polite, hardworking, and humble".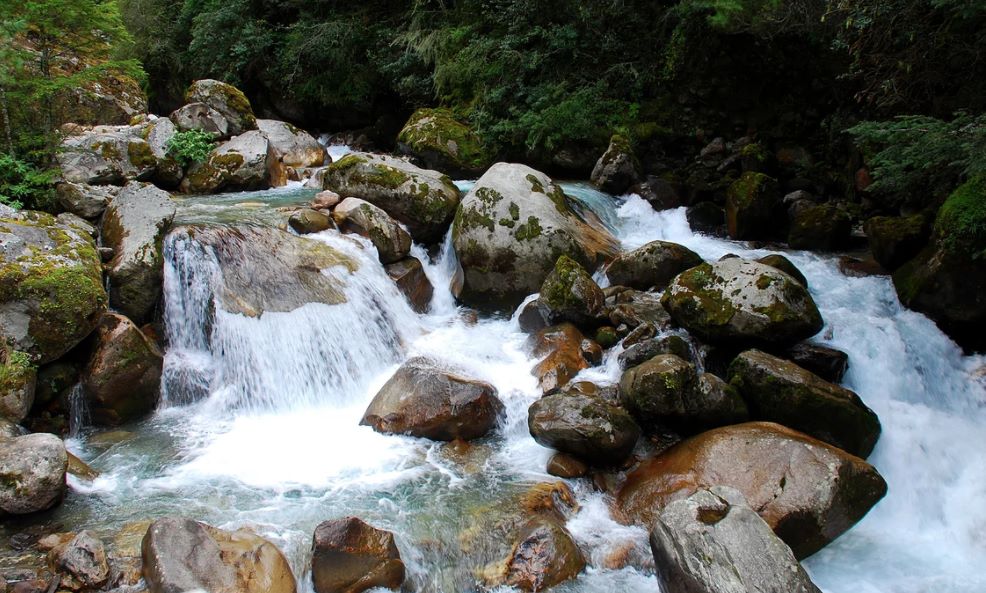 Among his goals is to scale Mount Elbrus and Mount Kilimanjaro. That shouldn't be a problem since he enjoys hiking. The following is Syed's advice for anyone planning the trek to Everest Base Camp:
Lukla has a reputation for bad flights. Mostly it's the weather.
On such high-risk trips, travel insurance is essential.
Make sure you have extra days on the trek.
After reading this, we're sure you've decided whether to take this trek or another for your next Himalayan adventure! If you need motivation, Syed says, "Don't be under the impression that you are supposed to do anything. What you do is up to you. Do what you love! Don't look for reasons why you can't; look for reasons why you can. And once you realize that then you can do anything."