Adventurous Everest Base Camp With Thrillophilia-Manjunath's Dream Come True!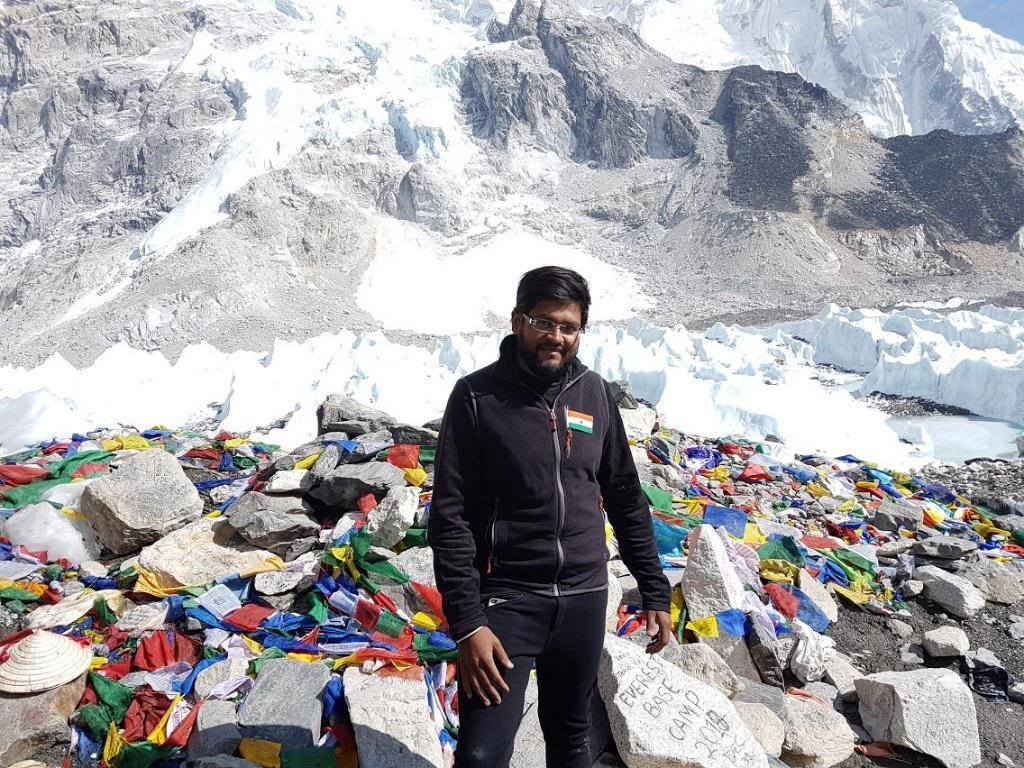 Many people think of traveling as meditating, while others consider it to be their way of life. One such man is Manjunath Ravindran Mahajan, who lives in Karnataka. He embraces a simple philosophy in life by which he expresses his intrinsic love of travel.
His motto is "earn to travel, travel to learn, learn to teach, love to earn, and repeat." In doing so, one accumulates stories that will be enriched with life's most memorable experiences.
We have outlined here one of those travel stories, which would not only be special for him but will also be notable for readers who can put themselves in his shoes while leafing through it. He feels, "Explore the world, and one will discover yourself. Traveling solo is a great way to figure out who you are."
During Manjunath's solo travels, he visited Everest Base Camp in the Khumbu region of Nepal, where the entirety of his journey took place amid lush greenery and snow-coated mountains, making his trip seem almost fantastical. With a dire need to see Everest, he came across this trip, which had a well-illustrated itinerary that gave him an idea of how to make his dream a reality.
Also Read: Priyanka Nag's Solo Adventure Trip to Ladakh with Thrillophilia!
Thus Began The Sojourn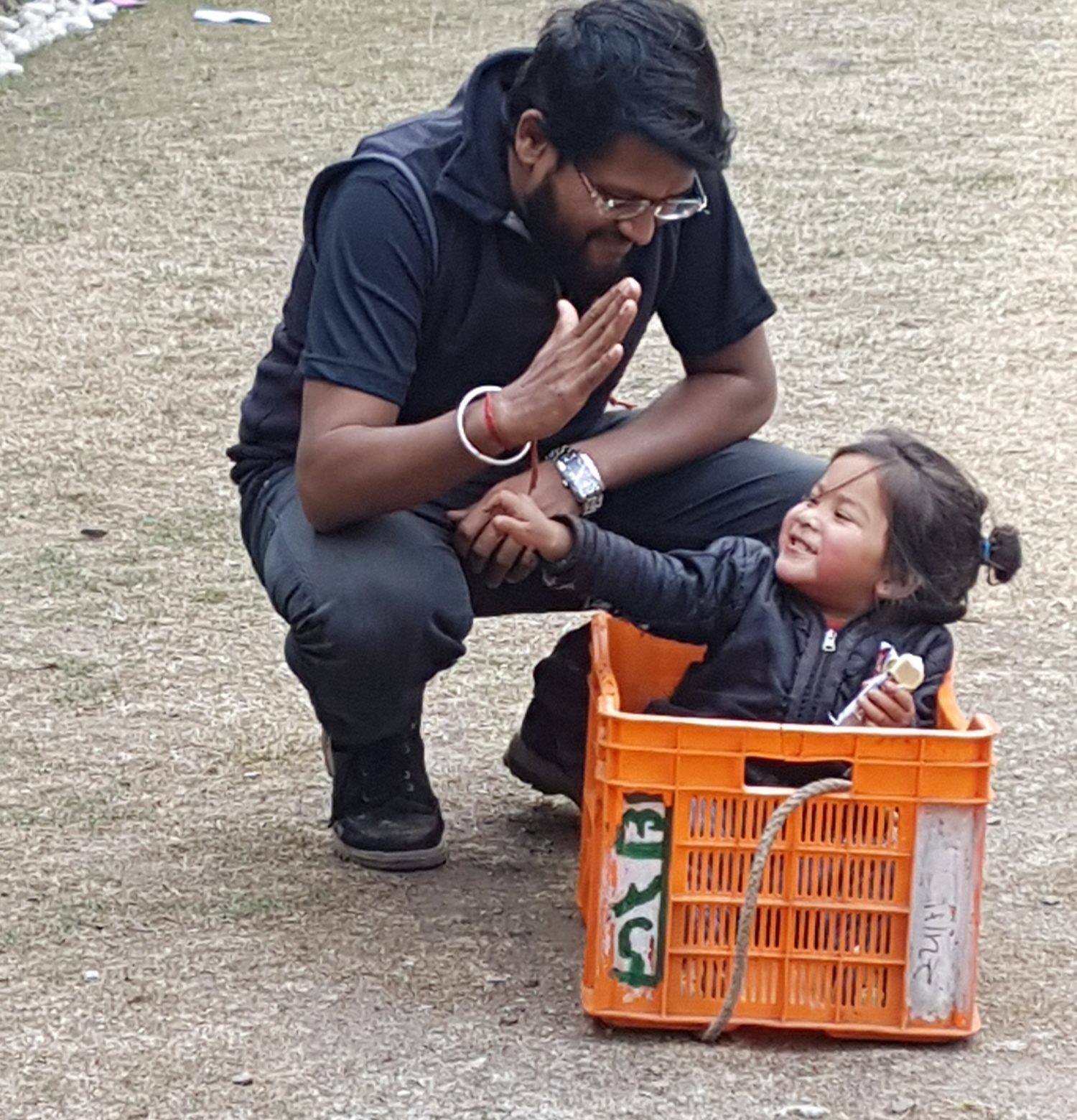 He embarked on this quest to achieve something many people only dream of in this lifetime. The following are a few reasons why Manjunath went on this epic journey:
"Viewing the world from a mountaintop and taking in the wide variety of nature can be very rewarding. The opportunity to participate in this once in a lifetime activity kept calling out to me"!
"Everest! Imagining it makes your heart race, adrenaline coursing through your veins, and your body feels like it will explode!
In addition to my physical strength, I wanted to test my core strength. It sounded like this adventure would be a toll, so I wanted to make sure I was ready. This helped me push myself past my limits and gain strength for life".
"It's always a pleasure to meet new people who teach you a lot about life while at the same time becoming lifelong friends for having gone through the same struggles in life.
This is something that binds us for life. These outstanding people worked together as a team caring for one another, enjoying themselves together, and generally functioning as one unit to accomplish this herculean endeavor."
Suggested Read: Saheli's Exotic Birthday Celebration- A Ladakh Trip With Thrillophilia!
The Different Facets Of Our Trek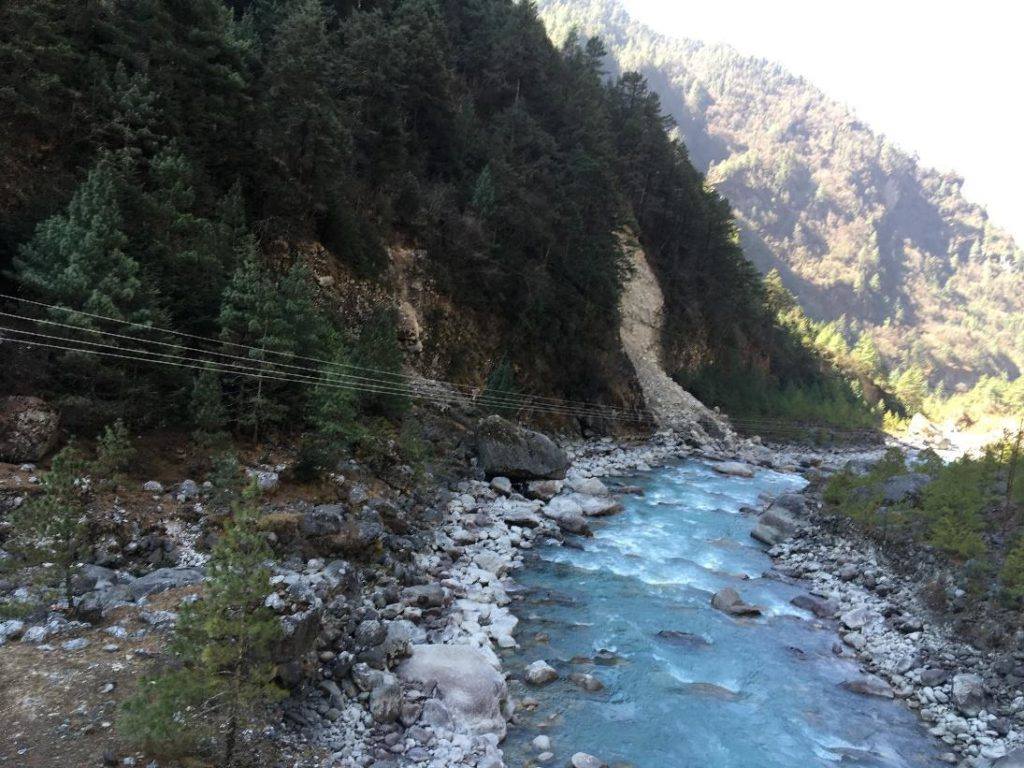 "Having been stranded for two days at the Tribhuvan Domestic Airport at Kathmandu on the 13th of March due to adverse weather conditions, you can imagine our surprise when we took off for Lukla from the airport. My flight gave me gorgeous views of the Himalayan Mountains, and the luminous peaks filled me with excitement like no other. There's something to remember for the rest of your life about landing on the 527m airstrip in Lukla. My mind is still blown by the view."  It's where all the trekkers meet to learn about the safety precautions and the dos and don'ts.
Based on his own experience, Manjunath describes the things everyone should do before they go on the base camp trek:
Prepare yourself mentally and physically.
Fuel up with good food.
Stay hydrated.
Prepare all the gear you'll need, and don't be scared to buy what you'll need.
Flags can be carried if you want, but be sure to return them rather than throw them away.
Let porters and mules pass while being patient.
Bring as much home food as you can.
Think about your next step instead of the entire trek.
His best piece of advice was to get your own experiences instead of reliving others'.
Check Out: The Adventurous First Attempt Of Prashant At Indrahar Trek Pass!
A Lifetime of Memories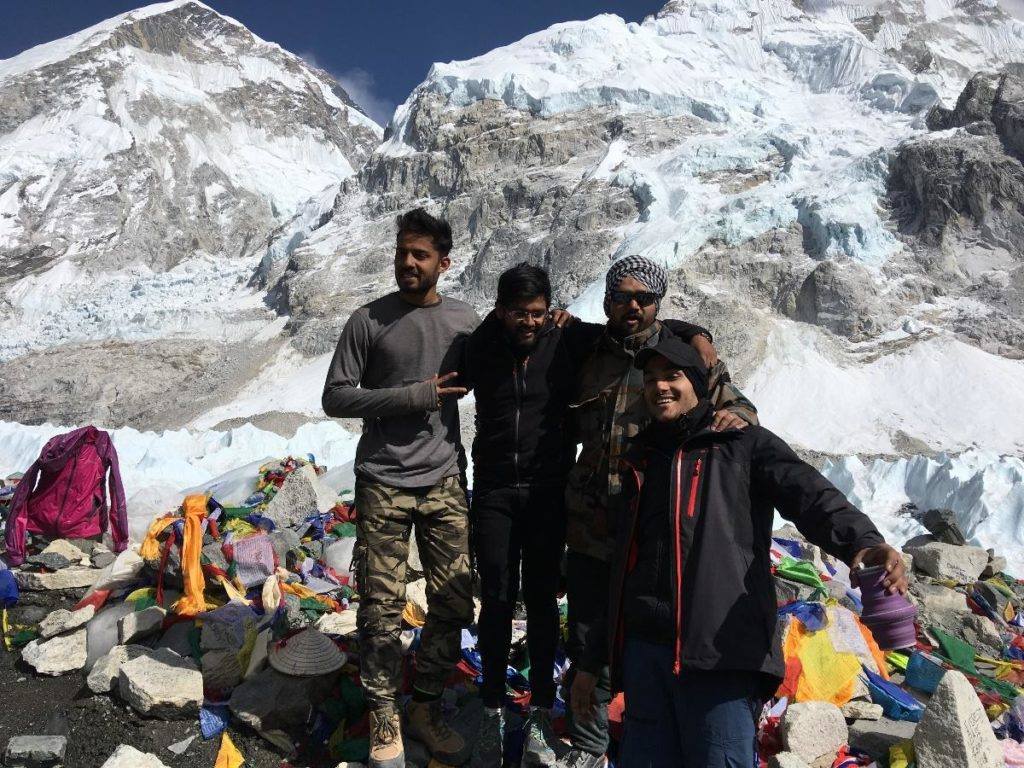 It wasn't until the group reached Phakding, where it halted for the night, that the actual trek started. We walked through lush, green mountains and villages for a few hours before resting up for the evening. The hike was slow to help acclimatize people for the long haul since it was the first day. As soon as we stepped into the crystal clear Dudh Kosi River, all our stress just melted away.
A day after taking permits, the group started trekking through Sagarmatha National Park towards Namche Bazaar, which was a fantastic sight to see on its own. This green sanctuary, surrounded by Himalayan flora and fauna, was an appealing sight to behold. As the group ascended, the flowing, pristine river below kept their collective energies high with the refreshing sound of water. At that height, the famed Hillary Bridge was an exciting sight to see, and after hours of arduous hiking, the breathtaking city of Namche Bazaar began to appear.
At an altitude of 3000 meters above sea level, the city is bustling with energy and offers every amenity, including trekking gear, relaxation, entertainment etc. Here, the group is allowed to take the entire day at leisure to discover this area and to acclimatize for the significant climb awaiting them in the coming days.
The group spent two nights in Namche Bazaar before making their way to Tengboche, located at 3860m, covering approximately five hours of trekking. A beautiful monastery, nearly 400 years old, is located in this small town, which is worth visiting.
An overnight stay in Namche Bazaar is followed by a journey uphill to Dingboche, another stunning destination. In a metaphorical sense, the bird's eye view from this location is exquisite. As the group climbed to almost 4000 m, they were rewarded with their first sighting of snow. It is recommended that individuals keep themselves hydrated during this time as the oxygen levels are low.
Another day's stop at this location is also recommended in order to accommodate further acclimatization. In only a few minutes' walk, you can see the three highest mountain peaks, making for a wonderful photo opportunity.
In the morning, following another night of rest, the group ascended to a cooler region, Lobuche. It was a low temperature of almost -35 to -40 degrees here. There will be many memorials en route that commemorate mountaineers who have perished during this challenging excursion. You can see the entire mountains covered in white by the glaciers along the way. The air becomes colder as the oxygen level drops, making the trek a bit more challenging than usual.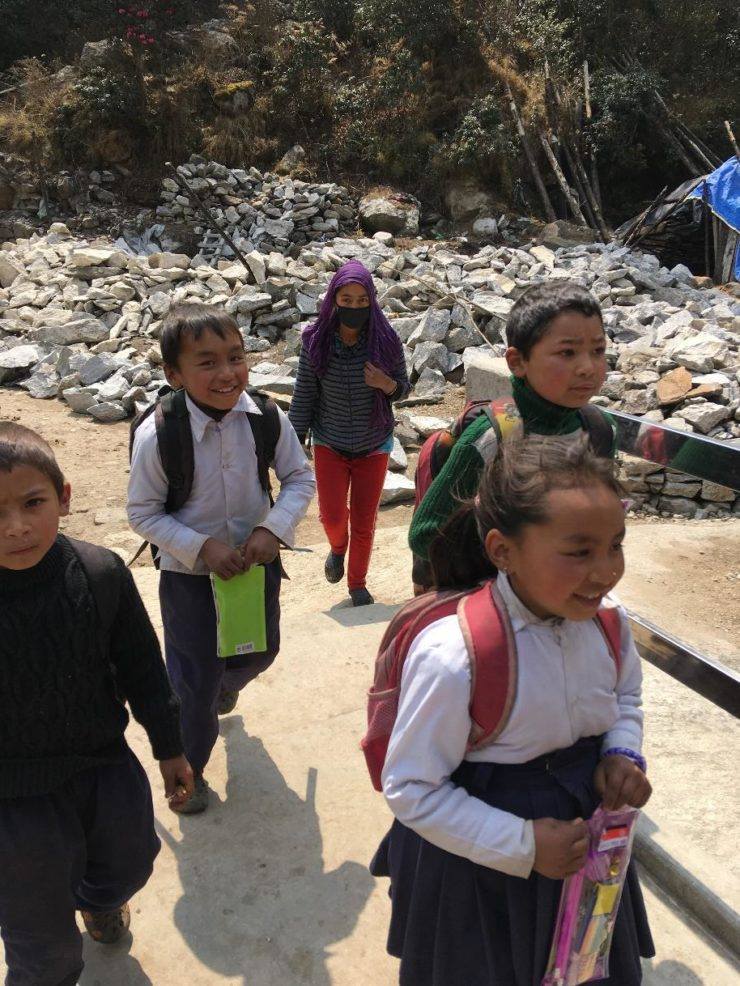 From Lobuche, the group traveled on to Gorakshep, the last part of the journey to Everest Base Camp. During this trek, your energy levels increase as your end destination becomes closer. Although it is mentally and physically exhausting, you know that your end destination is well worth all the hard work. In addition to the arduous trek over stones, sloppy mountains, secluded snow-covered rocky paths, you will also encounter heart-stopping views along the way, making all your effort worthwhile.
The stunning scenery at the foothills of the Himalayas is simply breathtaking from the base camp, located at the height of 5364 meters. This incredible sight allows one to catch their breath and take in the beauty of the planet. Mountain ranges teach you both humility and character through their grandeur.
For Next Read: Surya's Adventurous Trip In The Valleys Of Flower With Thrillophilia!
As a result of accomplishing the unimaginable and leaving their mark on this location, the group then returned via Periche, a picturesque small town, then Namche Bazaar, and finally Lukla. After a few days of trekking and hiking through the Great Himalayas, you carry back lifetimes of memories and lessons taught to you. Each step he takes has an indefinable view of the world, and it is a dream come true for Manjunath. Rightfully, he asks, "So what stops you?" Go book your journey and tell others how dreams come true."
Highlight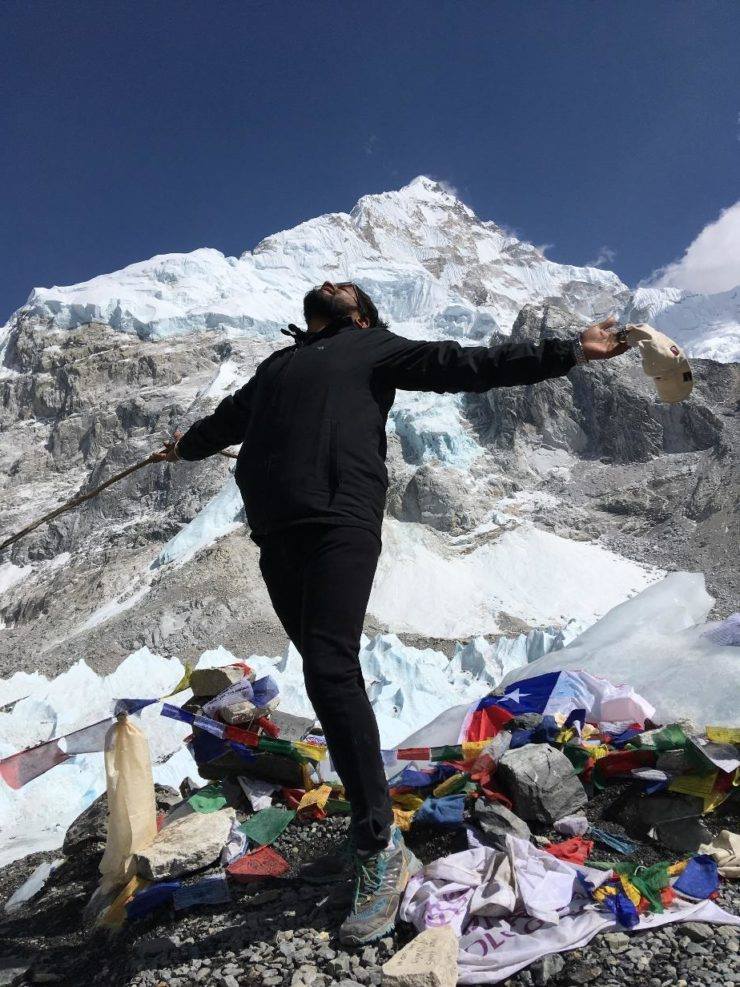 Manjunath's most significant highpoint in life was climbing Everest Base Camp at 5364m. "As our attachment to the material world grows, we lose connection with Mother Nature. It makes everything worthwhile when you're reunited with nature" he says.
Memories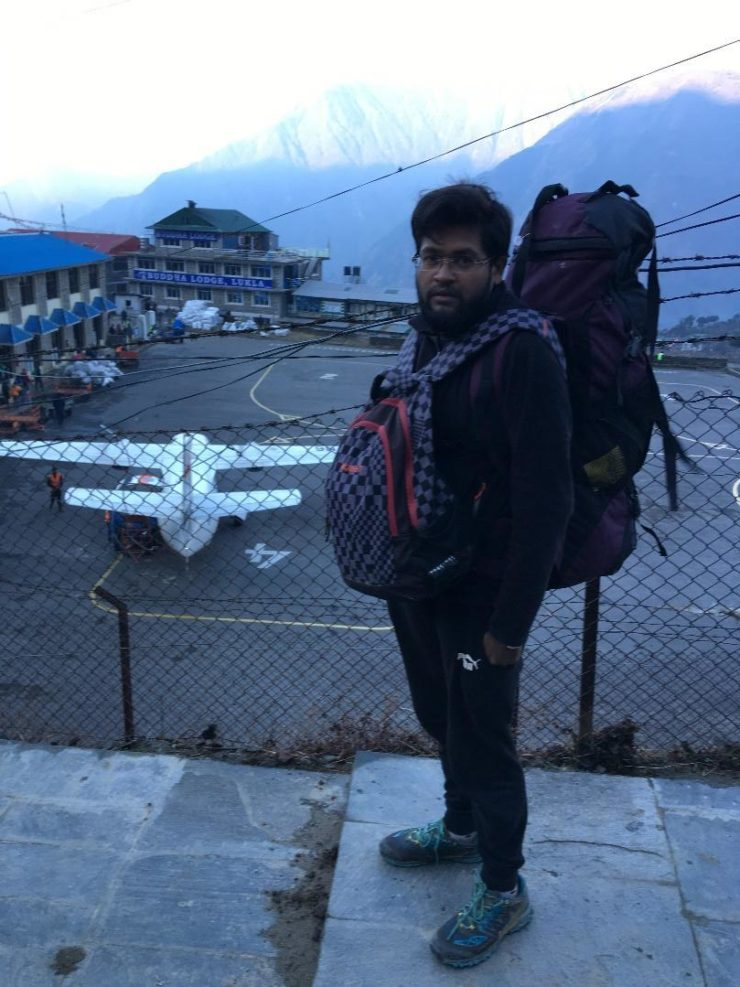 We bring a little of every trip home. From Manjunath's recent visit to Base Camp, here is what he brought back with him:
Nepalese children captured my heart. Those children are adorable, and I vividly remember them.
Made many memories and hopefully made even more friends.
This was an extremely fruitful trip and a good one.
On this trip, I heard that Yaks might suffer altitude sickness if they descend from a specific elevation.
I will always be indebted to my teammates, the local children, the mountains, rivers and the serene atmosphere that we experienced while on the trip. In contrast to the frantic bustle and noise of the city, this was a peaceful and tranquil retreat.
Other Amazing Places Visited By Him!
Three years of visiting Vaishno Devi in Jammu and Kashmir is an accomplishment for anyone.
I covered about 3800 kilometers on my Bullet bike in 18 days from Delhi to Ladakh.
Visiting Amsterdam, the city of sin, was another memorable trip. Too much to tell!
Also Read: Travel Expert Faizan's First Solo Trek To Nag Tibba With Thrillophilia!
An Overview Of Manjunath's Bucket List
In the words of our man, "As I approach the end of my active life, I intend to travel the world, experience new things, and gain new skills." Following his trek to Everest Base Camp, Manjunath wishes to –
Drive his best-loved Maruti Gypsy on rallies.
Or embark on a Bungee Jumping adventure in New Zealand.
Attempt the trek to Siachen Glacier
This is the saying that he lives by:
"Make the most of the days you have left. Travel to lose yourself." Each day, he seems to be getting closer and closer to reaching this goal.