Saheli's Exotic Birthday Celebration- A Ladakh Trip With Thrillophilia!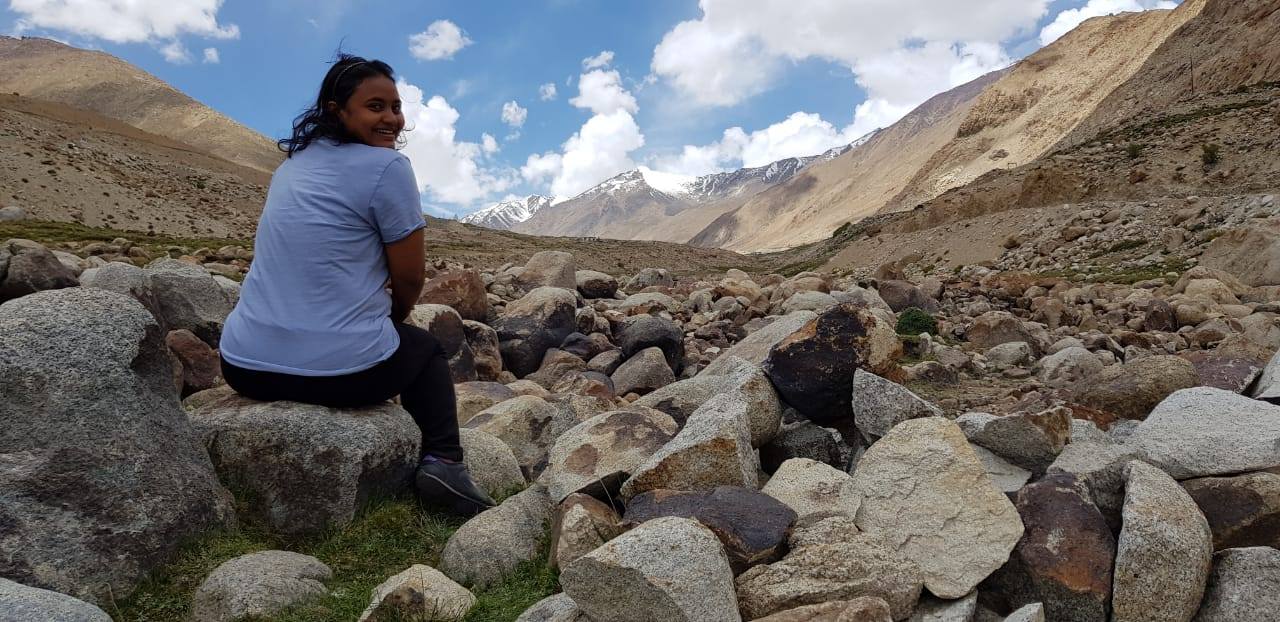 "The true trip of discovery consists in having new eyes, not in seeking new vistas." Marcel Proust
Saheli had always wanted to visit Ladakh because she is a nomadic person. She defines herself as a road enthusiast. Saheli's vacation to Ladakh was a dream come true. She eventually made the decision to pursue her ambition of visiting this region on her own. Despite her decision to embark on this voyage alone, she was well aware that it would not be easy. She then decided to travel with Thrillophilia, which provided her with the most comprehensive schedule for the trip. Saheli was paired with five other travellers who all were of the same age. They decided to surprise Saheli with a cake on her birthday because she had formed such a strong bond with her fellow travellers.
Filmy Or Reality!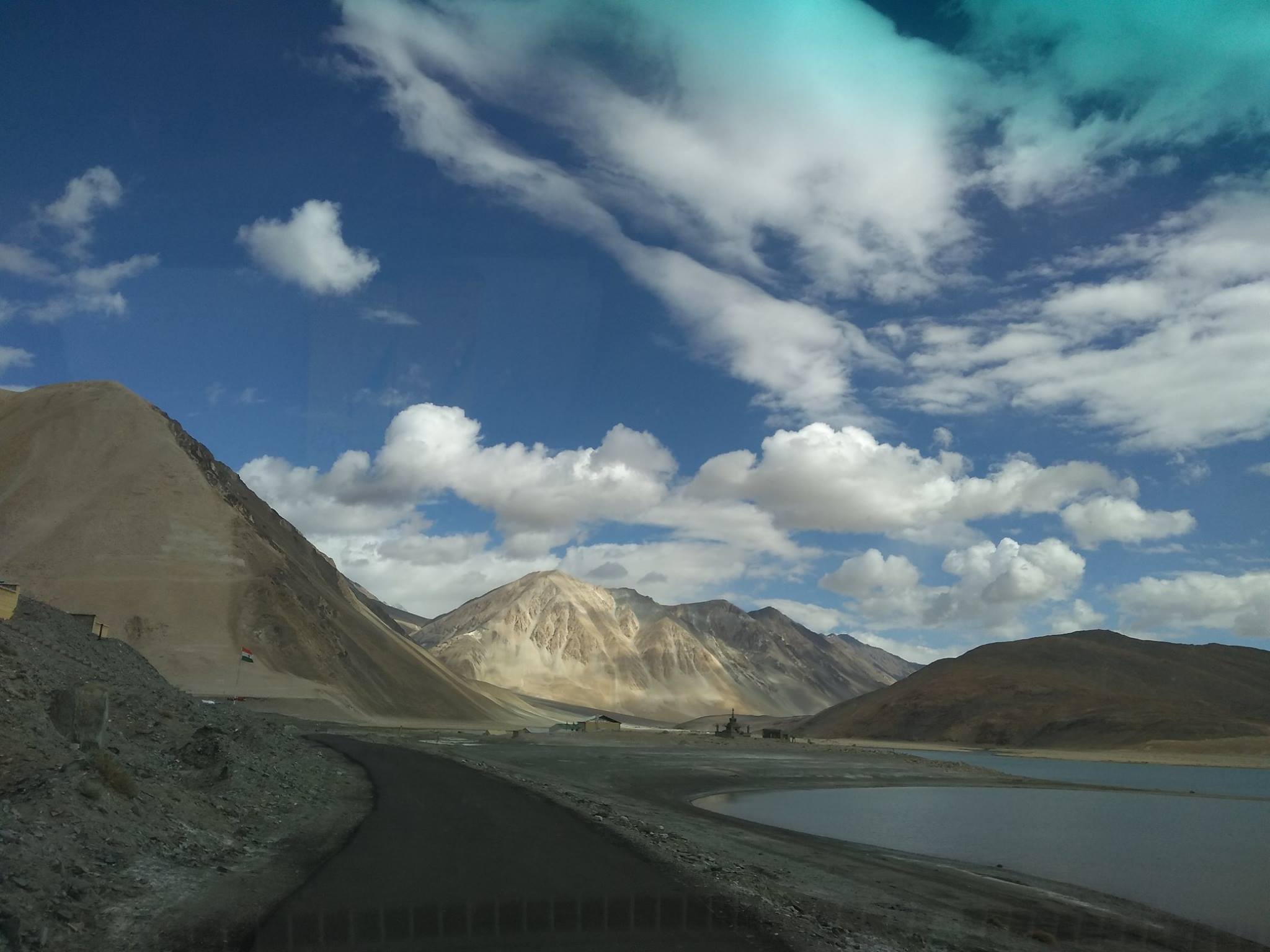 Saheli boarded her flight from Delhi, excited for the journey ahead. Her enthusiasm was heightened by the mesmerising snow-covered mountain vistas from the window seat. When Saheli arrived in Leh at 8:30 a.m., she was met with a smile by a Thrillophilia representative who assisted her in checking into the hotel. She then met her travel companion, a stunning young lady from Dubai. It felt like they had known each other for a long time after only ten minutes of talking. They had a good day, visiting Shanti Stupa, Leh Palace, and the local market with the help of two other girls.
They were overjoyed, and they knew the journey had begun! Tarun Dadlani of Thrillophilia welcomed the girls back to the hotel and introduced them to other trip participants. He explained the need of becoming acclimatised, and his advice proved to be quite useful during the tour.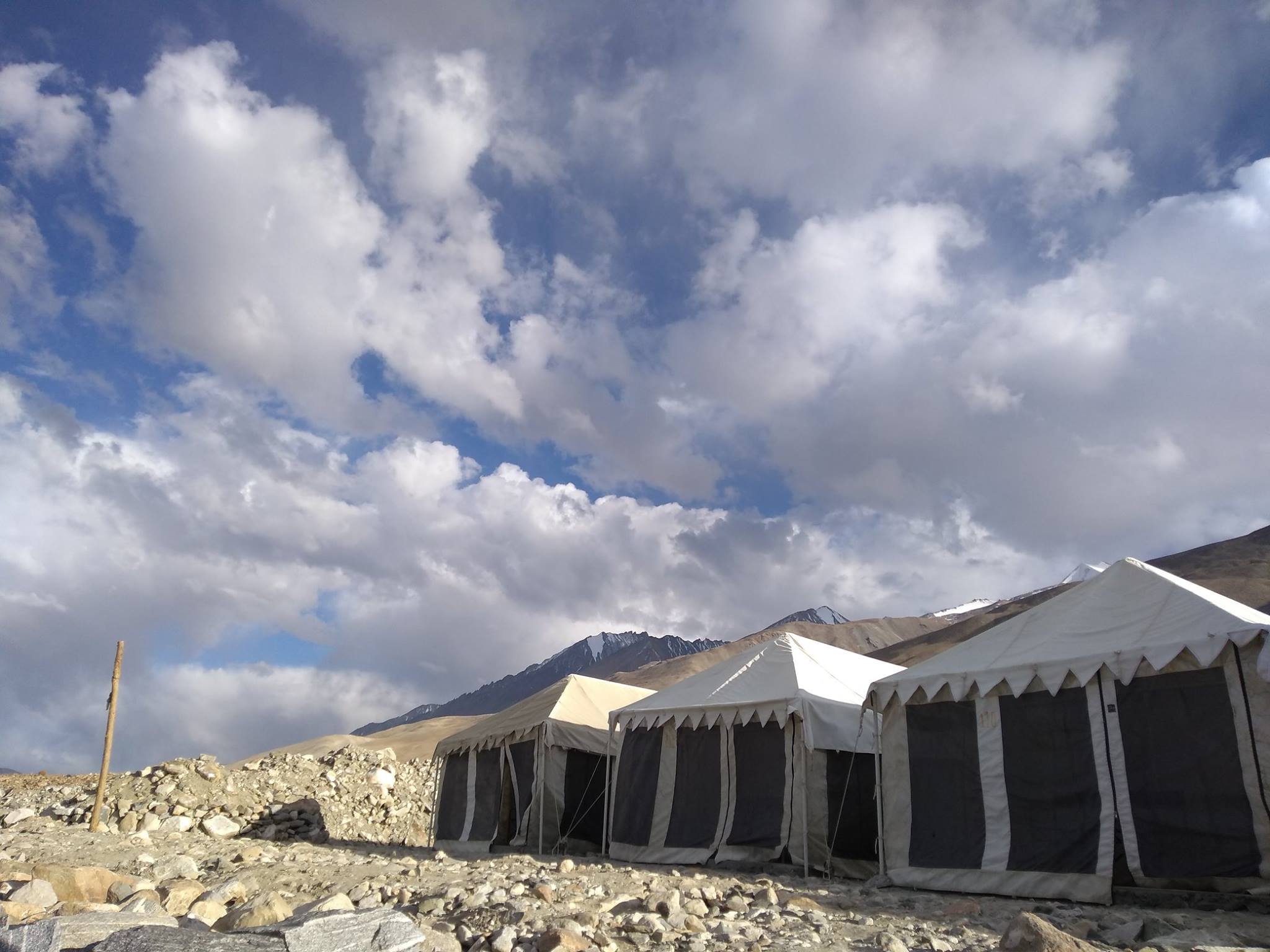 The group left early the next morning towards the magnetic hill and the Indus-Zanskar confluence on day 2. The confluence is the meeting point of two different rivers, each with its own colour scheme. It appeared to be breathtakingly gorgeous. It was a lot of fun to hang out with four girls and a young married couple who had the same level of knowledge and passion. Saheli's journey was progressively proving to be the most memorable experience of her life. What awaited Saheli when she returned to the hotel was a complete surprise. Her birthday had arrived, and her fellow travellers had prepared a large cake for her.
"It was one of the most memorable birthday celebrations of my life," she remarked, "and it will live on in my heart forever."
Unique Birthday Celebration!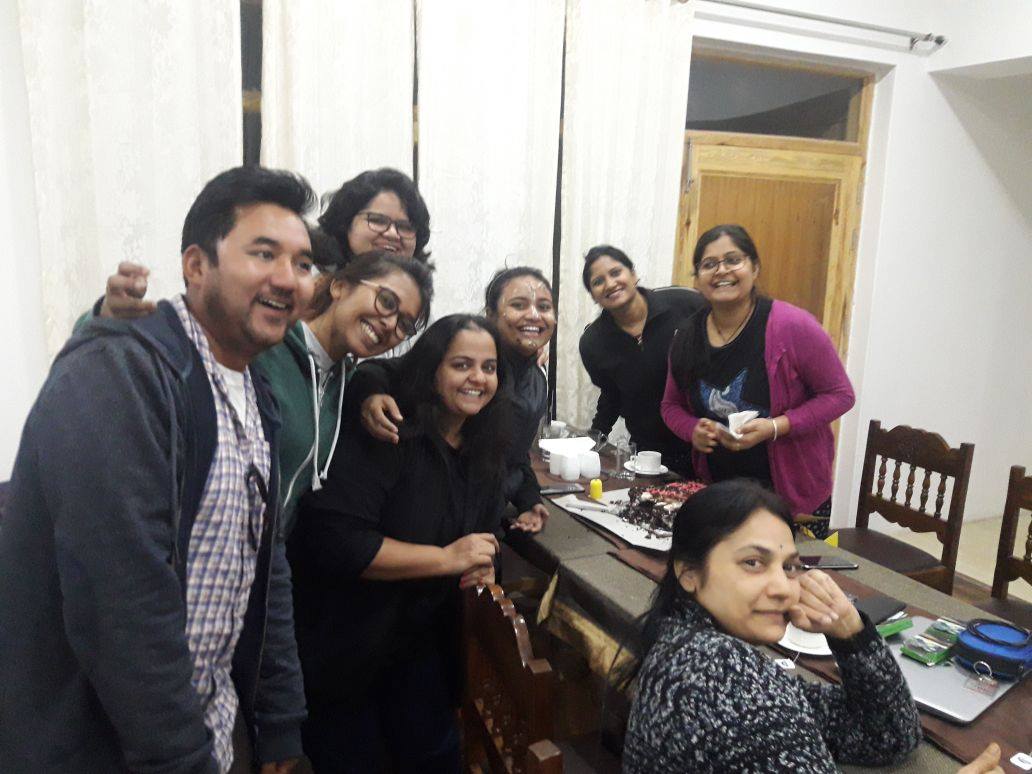 The third day was very memorable. Saheli's birthday had arrived! She was ecstatic, overjoyed, and eager to see the Nubra Valley. The mountainous terrains, snow-covered hills, and brilliant blue sky along the way, were breathtaking. Nature was showering her with the most wonderful birthday present! The most remarkable aspect of the day for Saheli was reaching Khardung La. What happened next was like the cherry on top of a cake. That's right, it's her birthday cake! "The Nubra Valley was beautifully decorated to show off its natural beauty to us. It was energising while also relaxing. It appeared to be the ideal artwork," she says.
Saheli went on a camel ride as a birthday present, after which the party returned to their wooden houses. The night was precisely how she had imagined it to be: lovely, glittering, and entrancing.
Also Read: Shubo & Sunanda's Andaman Honeymoon Trip With Thillophilia!
It was difficult to leave Nubra the next morning with a heavy heart. But what awaited was just as lovely, the beautiful Pangong. On the drive back to Leh, Saheli took in the sights of the gorgeous surroundings once more and braced herself for the worst. It had been a long day of travelling, with the group of passengers riding miles and miles of gorgeous mountain roads before arriving at their final destination.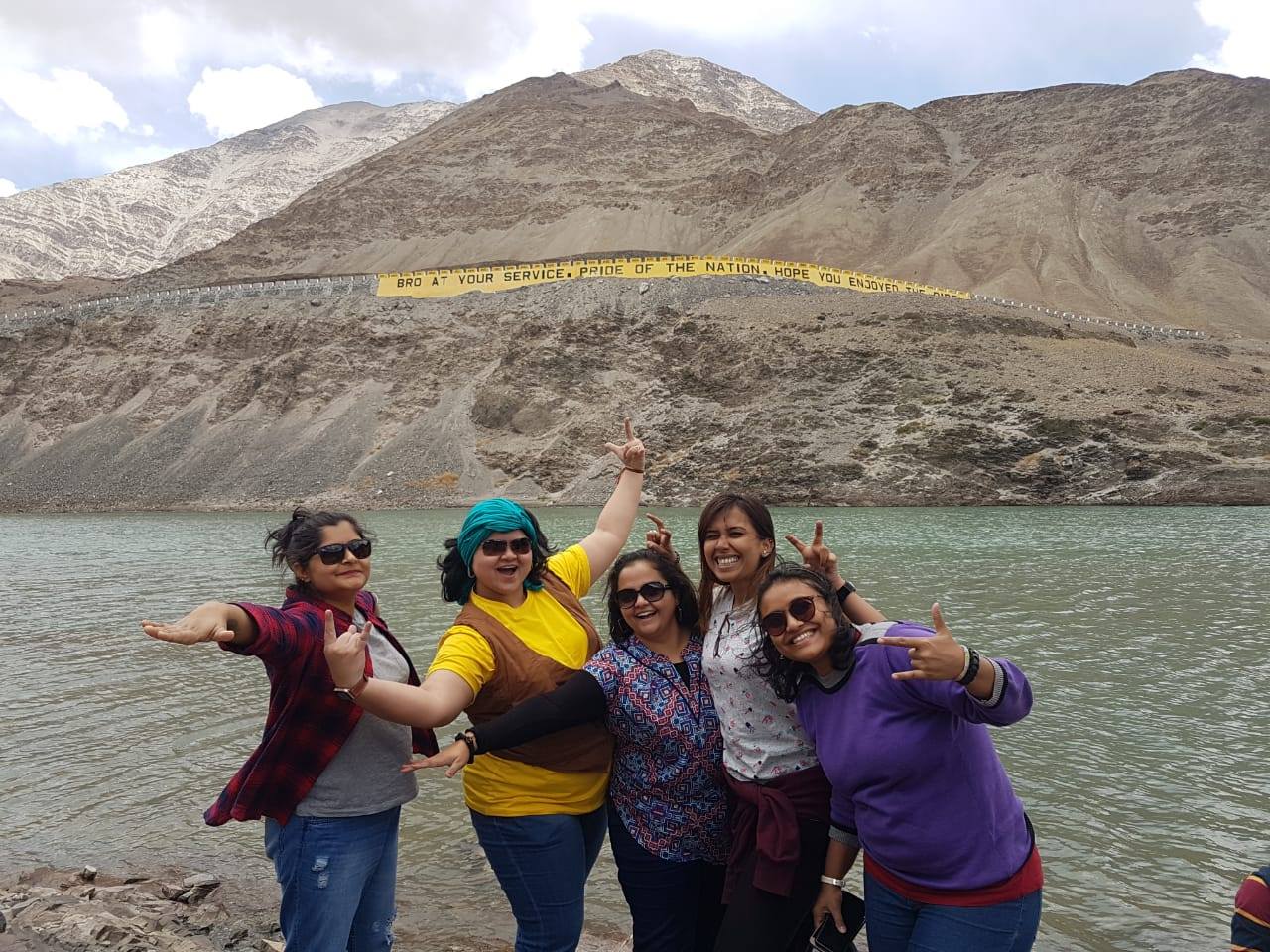 Pangong Tso is Ladakh's most popular tourist destination, and for Saheli, seeing it was a dream come true. When everyone stepped out of the car in Changla to freshen up, they were surprised to see snowfall, which they had not anticipated. For all of them, the joy of seeing snowfall and driving down one of the country's most picturesque routes was overpowering. The trip to Pangong was fantastic!
"Pangong had me completely hypnotised!" Saheli was ecstatic. She considered herself to have accomplished something by being there. Tears ran down her face as she stepped into the lake. It was a great moment for Saheli that she had made it this far on her own. It was a cold, breezy day with the sound of waves in the distance. The mood was only enhanced by the breathtaking vistas of the mountains on all sides.
The End Is Here!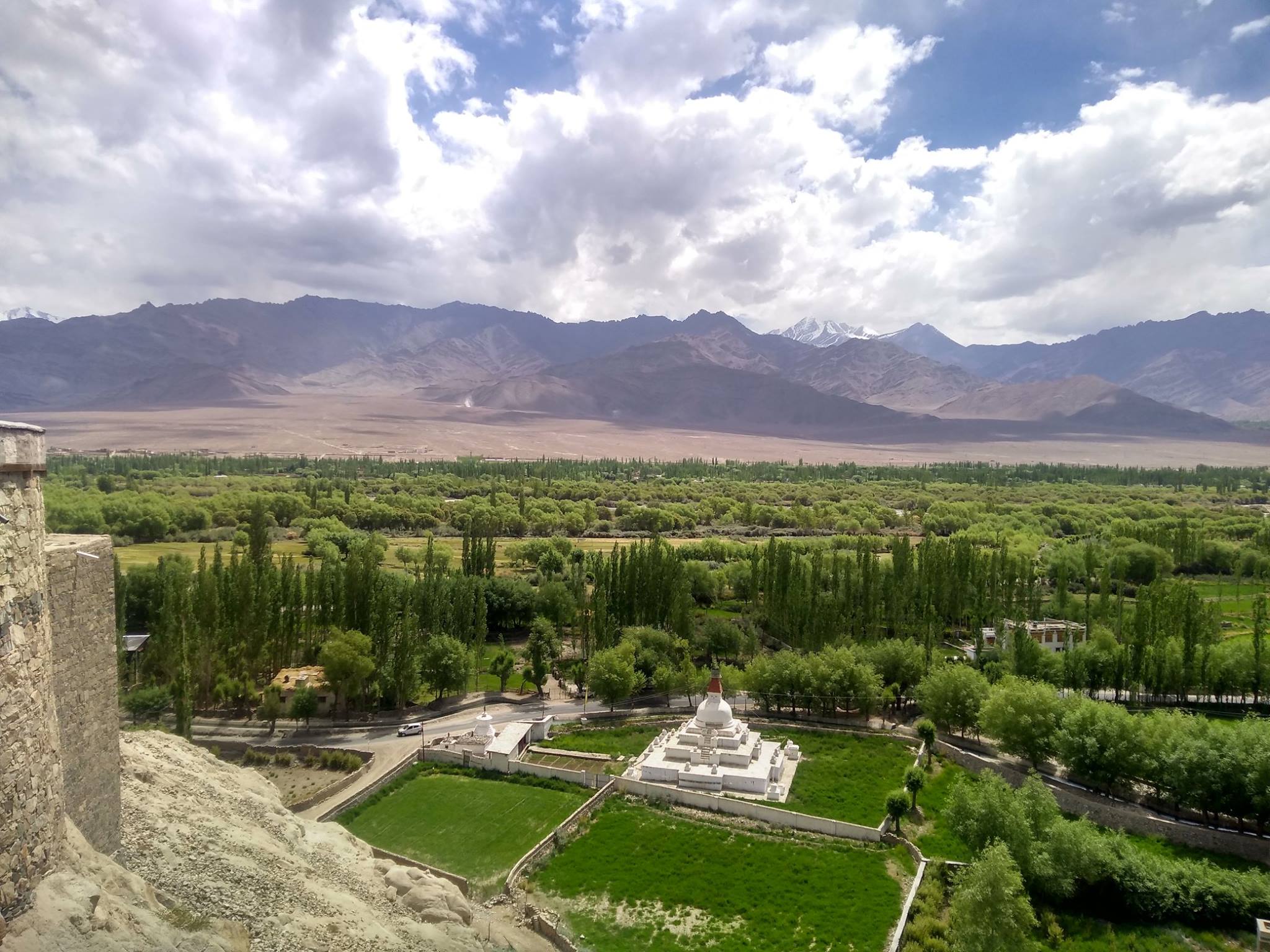 This was the 6th and final day of the tour. On the way back, the group stopped at Shey Palace to take one last look over Ladakh's valley from its highest point. It had been a happy occasion, everyone received gifts from Thrillophilia as a symbol of affection after returning to the hotel, and the group partied all night.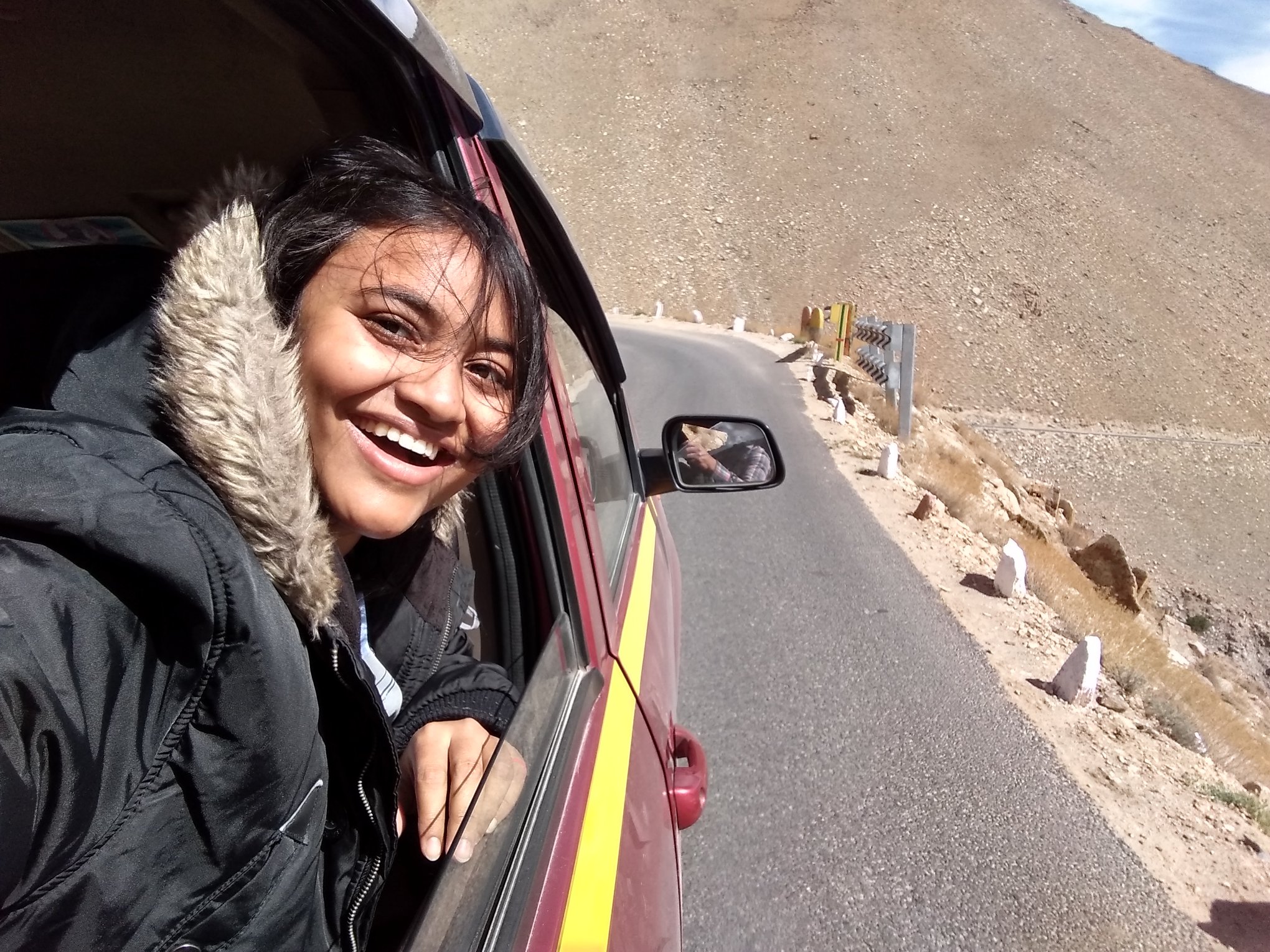 However, the time had come to return home! Each of them had to set out on their own the next morning, but it was a pleasant emotion. Saheli's head was filled with happy memories from the trip. She was dumbfounded as she gazed at the breathtaking scenery of mountains, valleys, and a diversity of terrains. She felt proud of herself for making her ambition a reality and pursuing it to the utmost extent possible. These were, without a doubt, some of her happiest days. All the more so because she had spent her birthday exactly how she wanted it to be spent: under the stars. Is there anything else she could ask for? It was the ideal way to end the journey!