Priyanka Nag's Solo Adventure Trip to Ladakh with Thrillophilia!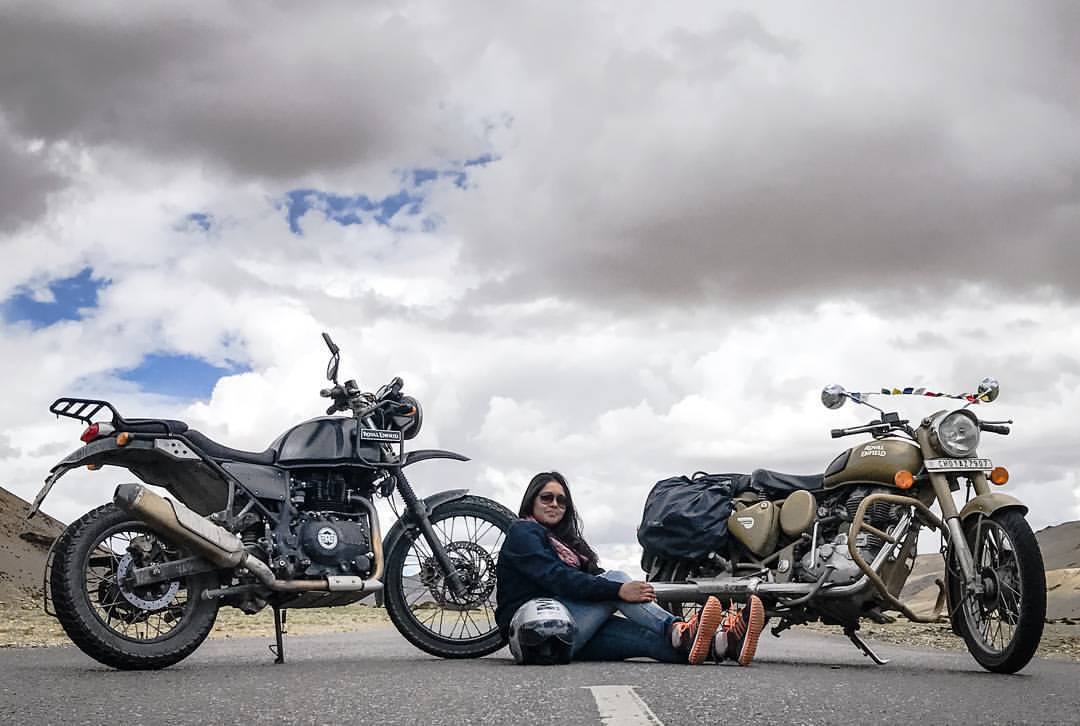 Travel is not just a motion of the body between two places, travel is a feeling, it's a lifestyle that gives birth to many incredible memories and experiences. But not everyone can afford this lifestyle and live their dream by traveling all year round. We are so busy in all the hustle that life throws at us, that we are unable to fulfill our wish to wander around this beautiful world. We live in a time where making a travel plan is more stressful than your boring job, making your work for days to months to years.
But we get one life and it's our duty to live it at its fullest, so here is an inspiring travel story for all you disheartened peeps searching for a little ounce of motivation!
Priyanka Nag, a regular girl from the neighborhood, representing basic routine of Indian women, working in a full-time job and following a decided groundhog's day her entire career life. She was frustrated to a point where her travel plans converted into just old notes dusting in the shelfs. It was high priority deadlines and sometimes her friends blackclash, which made it impossible for her to execute a travel plan. But then one day something triggered, and she decided to take the lead of her life.
Let the Adventure Begin!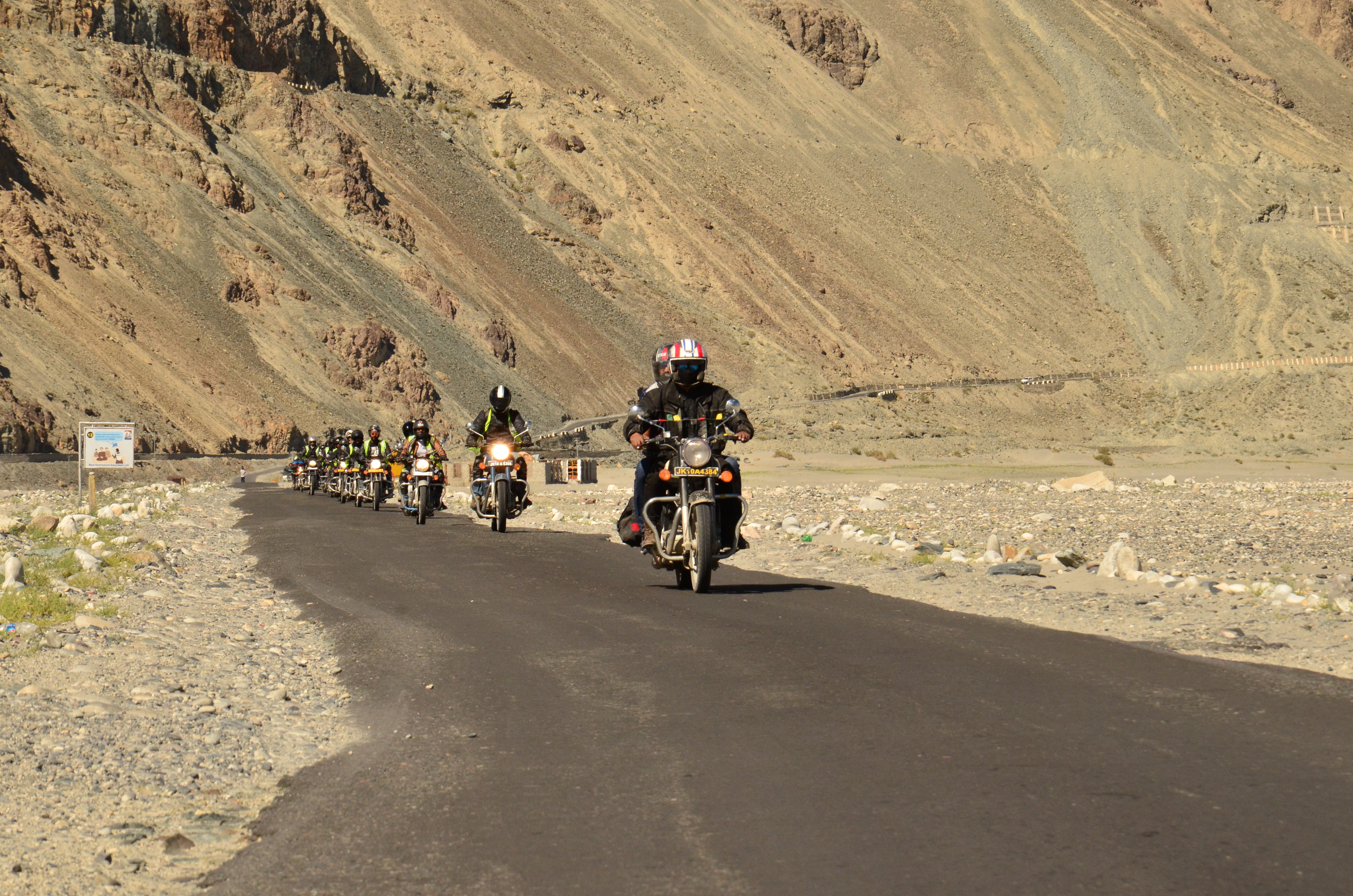 So are you guys ready to know what she did that made every person around her a little nervous and concerned?
She chose to travel SOLO! Yes, you read that right, she decided to go solo taking the strings of her life into her own hands. But wait, this was just the beginning of her bravery, as she strikingly chose to execute one of the most adventurous solo trips with zero experience.
A SOLO BIKE TRIP TO LEH-LADAKH!
Are there chills on your arm or is it just me? Well, if you are familiar with Indian culture or traditions, you will understand my chills. Going on a solo bike trip as a woman on a crazy offtrack route is a brave move by any individual. But Priyanka was determined this time and after a lot of package browsing and researching about different locations she decided to go for it.
People around her were a little worried and asked her many questions, to a level where she almost dropped the idea of traveling again. But not enough to actually cancel it. She decided to take the challenge on july 2017.
Also Read: Kulkarni Family Exploring Leh Ladakh Together With Thrillophilia
It's Happening!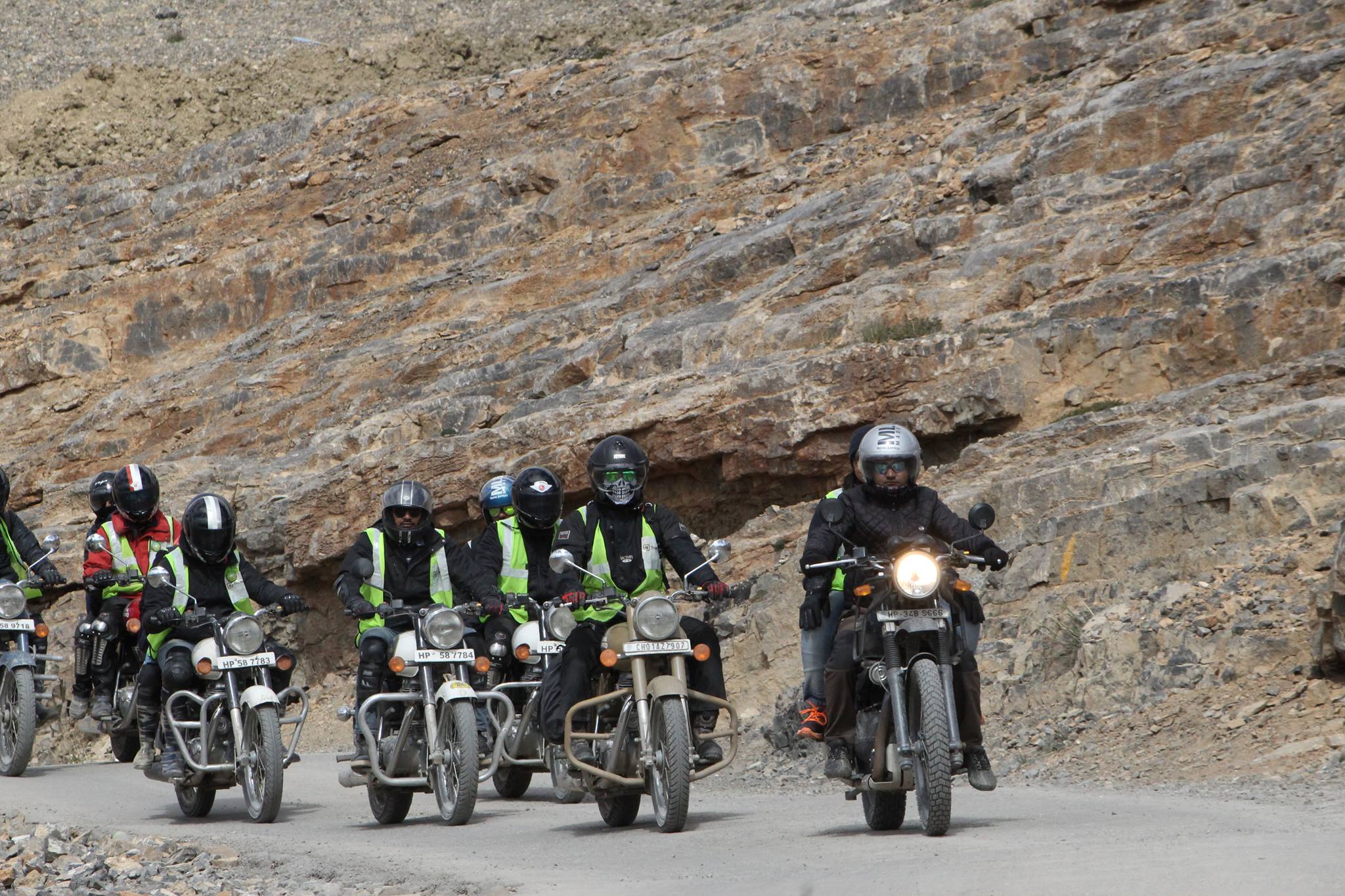 Finally its the d-day, on 24th July 2017, Priyanka started her inspirational travel journey, with thrillophilia's 'Bike Trip To Leh Ladakh For 10 Days' package.
So here she was introducing herself to a bunch of enthusiast riders, all unknown but filled with the same energy she was beholding inside her.
She quotes, "I had gone to this trip solo but little did I know, that I'll come back making a group of people who are as crazy as me."
It's every traveler's dream to witness the beauty of Ladakh with their own eyes. This place has been on top of every traveler's bucket list, as it offers something to everyone. Denoted as 'heaven on earth' Ladakh is known for its idyllic landscapes soothing every soul on earth.
Starting her journey from Leh, and passing through the green valleys topped with magnificent snowy mountains while moving on thrilling terrains and marking all the high passes of the region, Priyanka was feeling a lot of mixed emotions. All the bikers can understand the fierceness of emotions she was feeling.
Scratching her way through the trip, she was feeling blessed, in her own words, "What can be a better choice than biking through difficult mountain roads. We started from the lush greens of Manali and landed in the mountain desert of Leh. The whole tour was like living through some dream!".
Following a route viz. Manali – Rohtang Pass – Koksar – Keylong – Jispa – Darcha – Sarchu- Leh. Her journey was full of fun, but she did face some challenges as an urban born person, but she managed to adjust in the nomadic bike ride facilities, which made her traveling spirit high.
When asked she summed up the whole journey into one sentence, "I can still feel the wind in my hair and the feeling like I'm flying".
This is the beauty of Ladakh, it makes you feel like you are in a dream flying over mountains. One can expect a mystical feeling while scaling down from the Rohtang pass, climbing the BaraLacha Pass and moving forward to the world's tallest motorable pass, the famous Khardung La. Ladakh is a whole mood, offering pretty monasteries, high peaks, adventurous mountains, and amazing weather, all at one place.
Be prepared for a successful trip!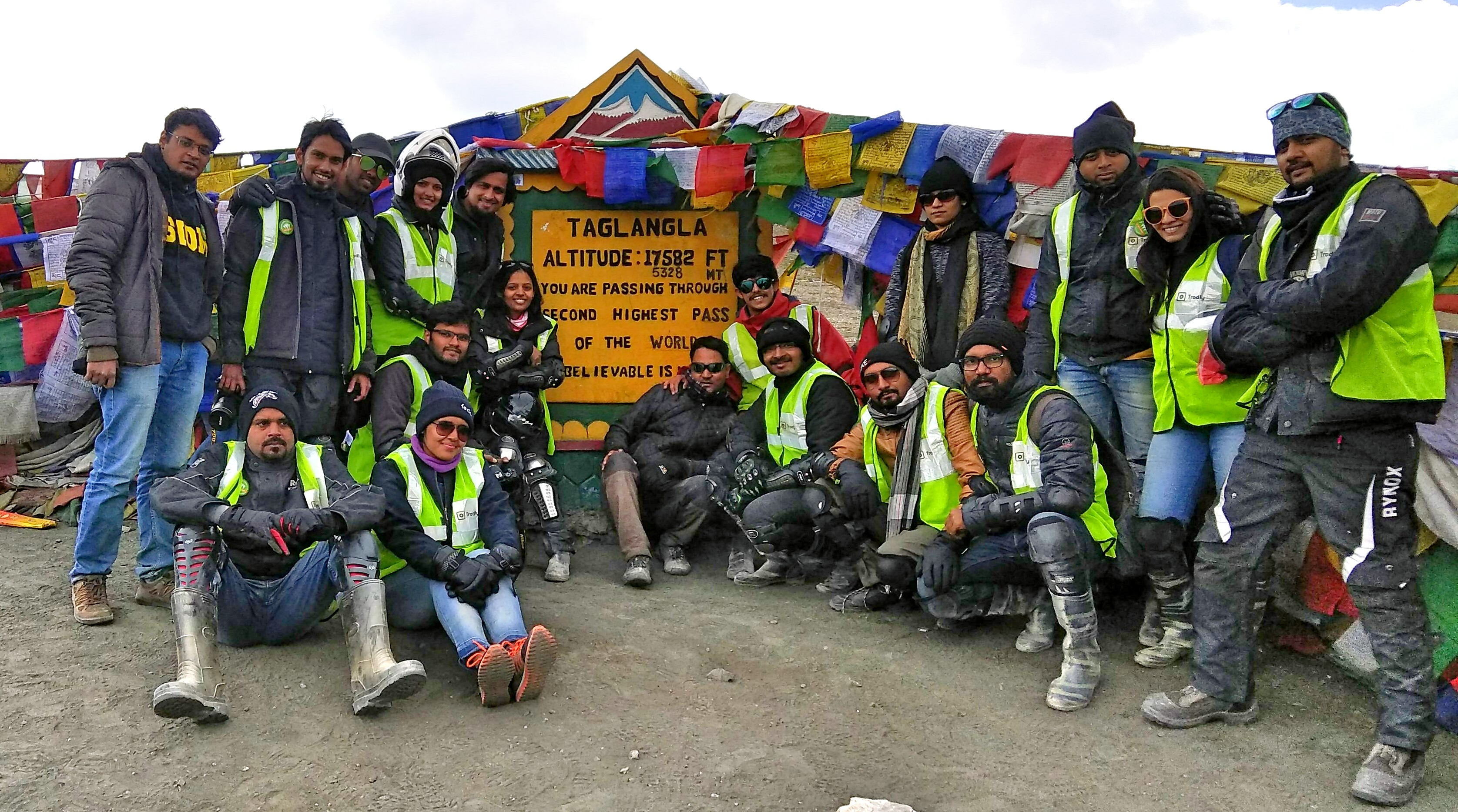 The bold decision of solo traveling is a bit risky but can be made safe by following and preparing some safety measures. Priyanka did her homework and prepared herself both mentally and physically. One should not underestimate the high altitude situations offered by Ladakh, proper meditation, breathing exercises and high quality gears are a must to carry with oneself.
Priyanka too followed a guide, including five simple steps, to make her travels as smooth as possible. Sharing with us below are some tips our first time solo traveler listed out for us-
If you really want to go on a solo trip, then don't overthink , just go for it!
It is normal to feel light headaches during your starting days, just follow your team leader;s instructions, and don't panic over Altitude sickness.
Riding solo for the first time, then make sure that you always stay close to your group. Don't wander off alone leaving your group behind, it may lead to some unwanted adventures.
Live more in the moment and less on the phone, as you get to pause less on the first few days, once you are familiar with the route, it will be easy to cover the distance as you go by.
This is an adventure trip where one will have to come out of their comfort zone, as you will find some tough times, but don't worry those will soon convert into memories.
By following Priyanka's journey, you may be able to feel a little motivated, so start planning your trip with us! As for Priyanka we asked her next thrilling destination and without any hesitation she said, "Mt. Everest Base Camp".