Skidding And Trekking Infinitely, Anirban On His Thrilling Trip To Chadar With Thrillophilia!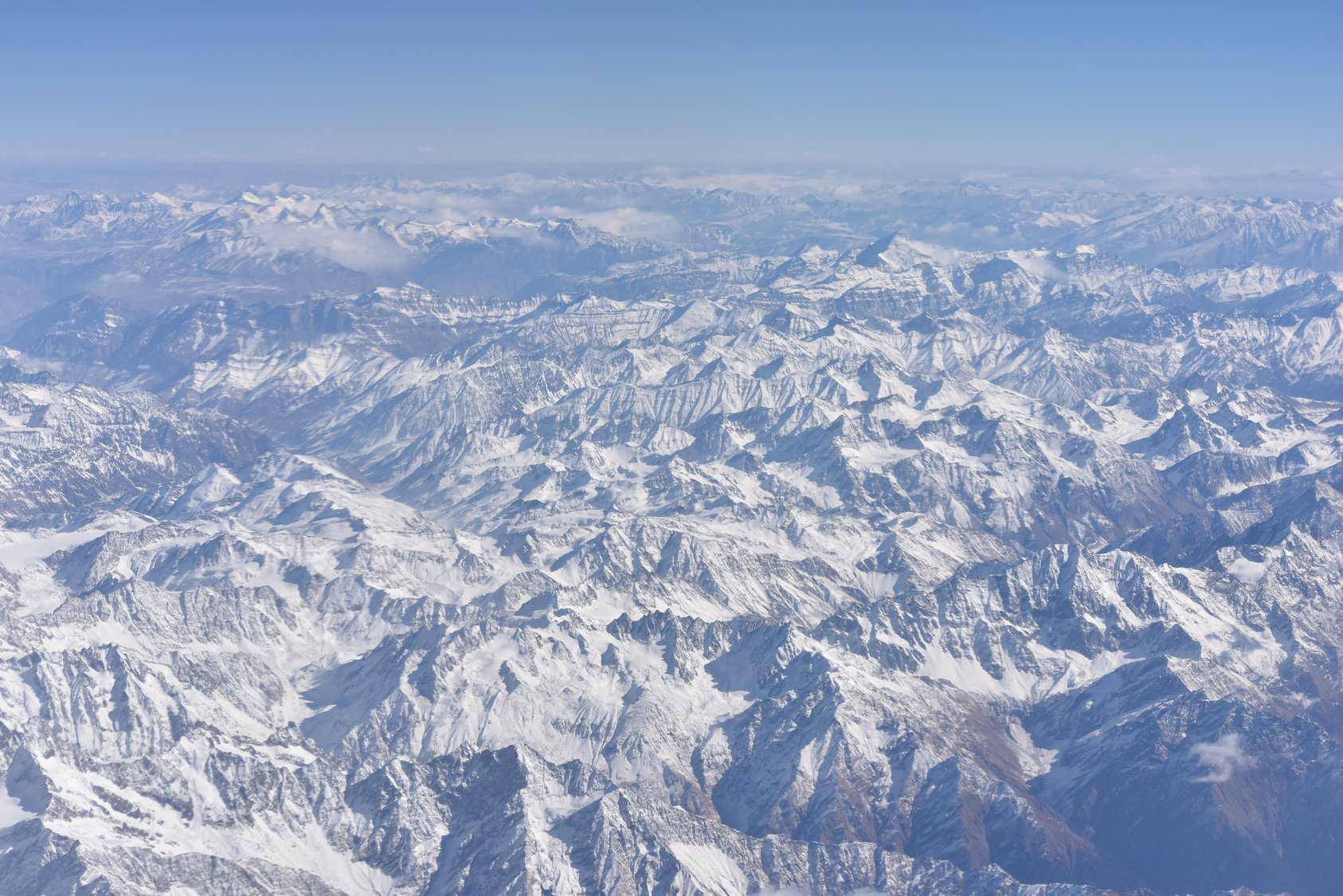 There are not too many people who are willing to accept the heroic challenge and survive to prove their worth. Chadar Trek is one such trek that represents a physical and mental challenge for the participant's mind and body. This trek pushes you to your extreme limits, which is a highly challenging activity. You will be exposed to unusual arctic weather conditions, which are unique and beautiful in their own right.
Meet Anirban Mahajan, a hearty and energetic young man who chose to take on the arduous Chadar trek to train for other mountain treks. This includes the epic Everest Base Camp trek that tops his bucket list. While most travelers choose to set out on the Chadar trek to experience the unreal, Anirban only wanted to gain acclimatization experience and prepare for future expeditions.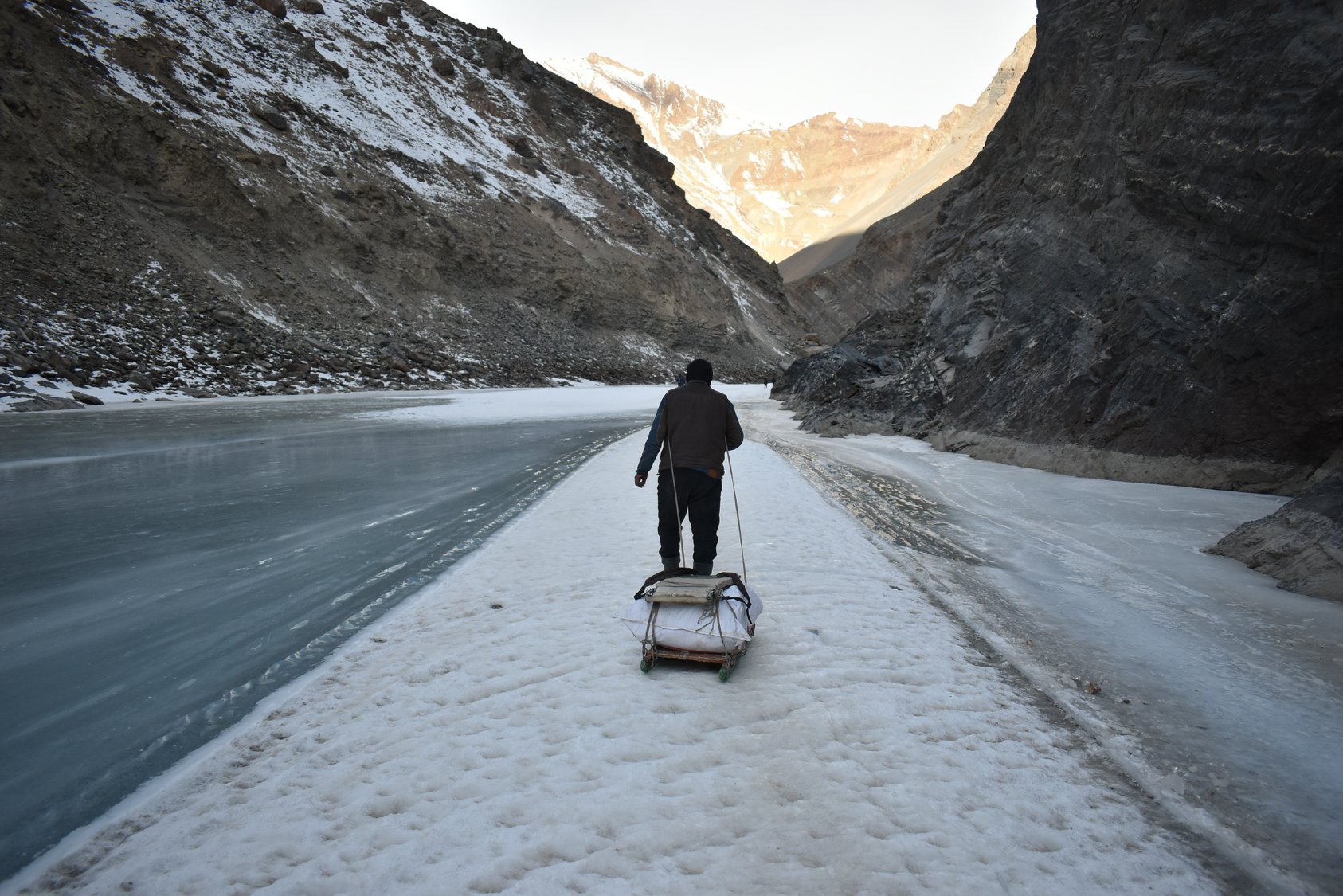 The Chadar Trek he undertook was undertaken with a group of nine unique people whose experiences can't be captured in a single word! His choice to caption-ize his crazy fellow trekkers in such a loving and exquisite manner is a great memento of the beautiful memories he shared with them on the frozen Zanskar!
Devanshi Saxena is the Protective sister - She-Hulk, Abhinay Gupta is the criminal mastermind, Indiver Rathore is the Gang's Wall, and Anshul Saxena is the Gang Lord.
Additionally, Sunil Kumar the Entertainer, Paromita Raha the Killer with innocent looks, Debayan the Silent Buddy with the Hidden Mind, and Prashant Maurice the Kung Fu Panda with Wings are all in the story.
Lastly, Medic, as Anirban chooses to call himself.
Check Out: Jaipur Couple Discovering Exotic Bali With Thrillophilia!
Here is Anirban Mahajan's travelogue, where he reflects fondly on the Chadar trek's challenges and serenity.
Travelling Independently
Neither a bird nor a net can ensnare me. As a human, I have an independent will." Charlotte Brontë
Anirban loves to travel and has a lightning-quick way of devising plans. He says, "Usually, I make my plan one or two days before, sometimes in a half-day, just before the trek. I love to travel and make friends wherever I go. I do not think about the future; I simply progress forward... and... and...
When I first began trekking, I just packed my bags in the morning and was ready to leave by afternoon.
Our slogan is 'lightning speed' for a reason."
Beginning Of The Heavenly Journey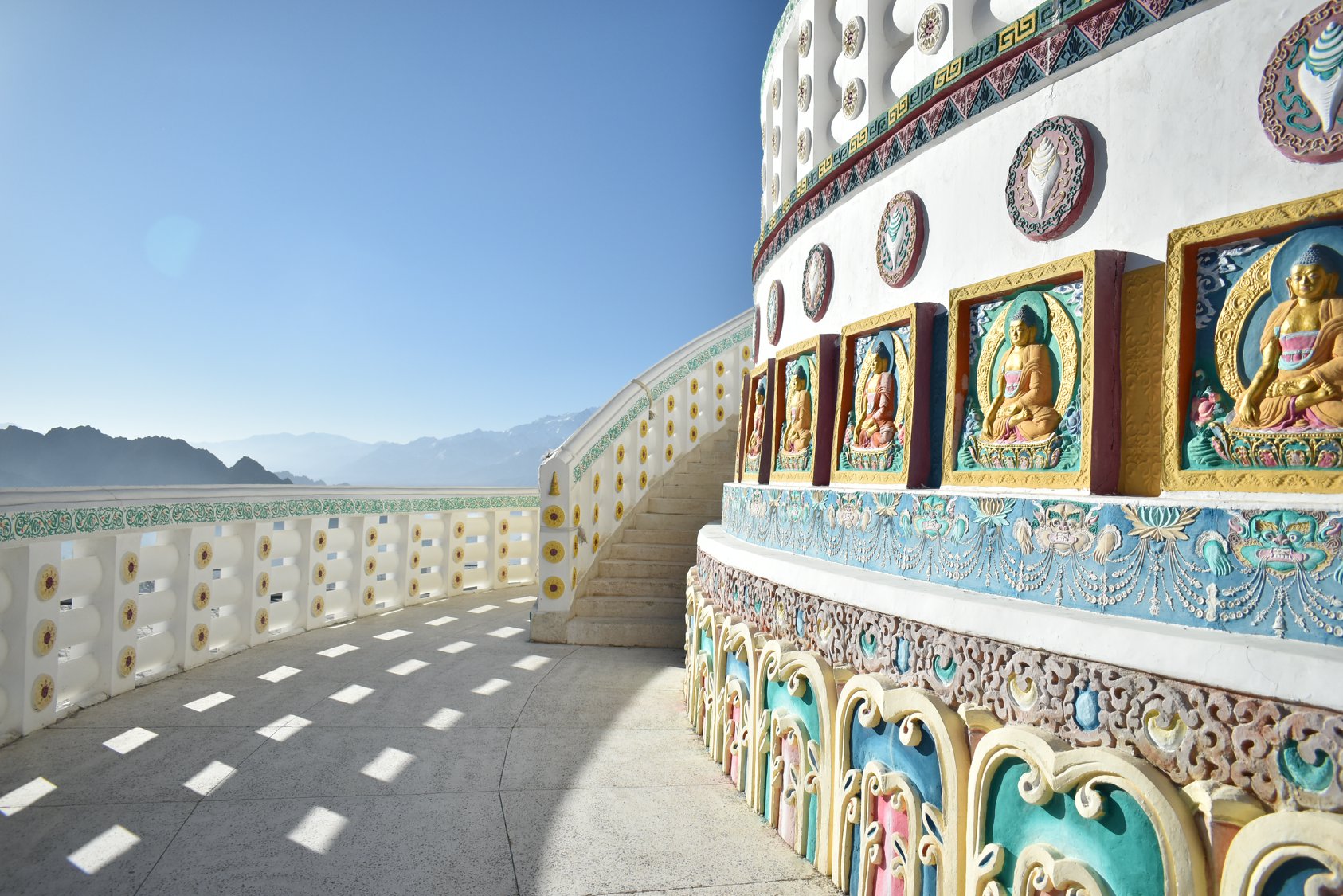 On January 26, 2018, a flight from Delhi arrived in Leh. Anirban, eager to take on the exciting journey, enthusiastically shares that-
"I was flying above the Himalayan range in no time at all, and for the first time in my life, I was above the heavens. Absolutely! There is a belief that Hell and Heaven can exist in this world, so I can claim to have witnessed Heaven. "
During their stay in Leh, the group experienced temperatures of 1-2°C. The drastic change in temperature was enough for them to have the necessary kick to start their journey. The acclimatisation process soon took hold of our traveller Anirban and soon, "the dream became a reality as movie scenes ran through his mind."
In his group of travellers, he braved landslides, traversed valleys with panoramic views, heard the gurgling waters of a flowing river, and heard the voice of the mountains. People were entering the water to take a dip, adding to the sheer amazement! How would you describe adventure and serenity at their finest?
Also Read: Travel Expert Faizan's First Solo Trek To Nag Tibba With Thrillophilia!
Unique Experiences & Sterling Nights
He recalls the glorious starry nights on the Chadar Trek and the delicious food available in the remote regions. Under the blanket of stars and cooled by chilly winds, with the abundance of nature surrounding us, the Chadar vibe was beginning to take over.
Under the clear skies, Anirban enjoyed not only nature and trekking, but also quite a few excellent meals. From Kellogg's and eggs to momos, pasta, and bread, the Chadar amazingly satisfied the traveller's appetites.
It's Chadar Day! A Victory!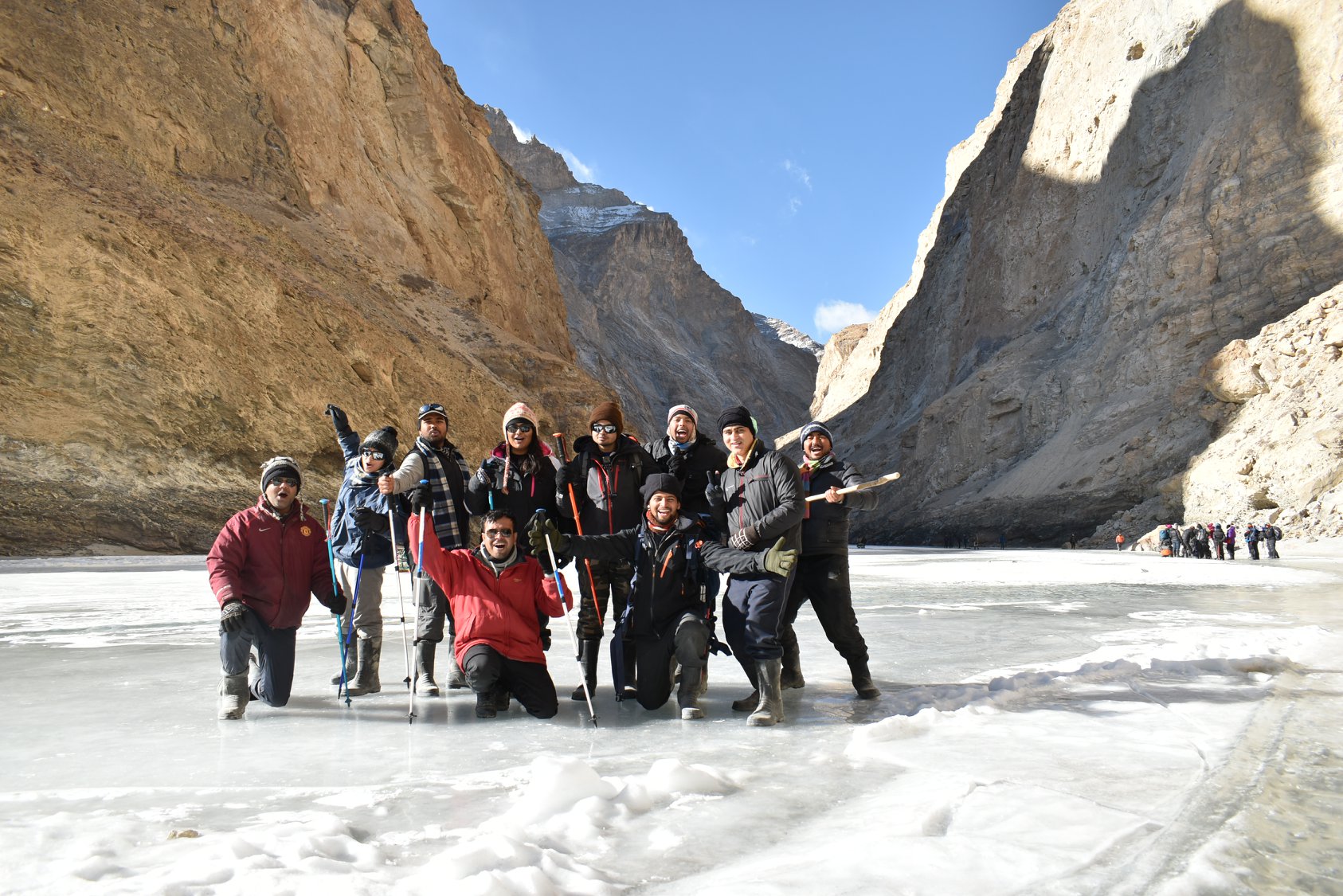 Don't expect good things to happen overnight. Afterward, we heard that the Chadar had been broken. Little did we know, we would reach the foothills of a mountain and see Chadar shattered. The only alternative left to our group was to climb and cross 100 feet. There is a steep hill to climb in order to reach the Nerak Falls.
We will let Anirban describe in his own words, Chadar's inexpressible beauty.
"The untouched, serene, mesmerising view of genuine Ladakh once we reached the highest point was incredible!
I had conquered everything in my life. I screamed loud and long.
Once we had climbed over the hill, we came to the frozen waterfall. As I looked upon the village in the distance, it was heaven on earth. It was a pleasant surprise in my life to find a waterfall frozen into ice. I was amazed at the beauty of flowing water frozen into such a solid, powerful sculpture of nature."
The Little Things That Make Us Smile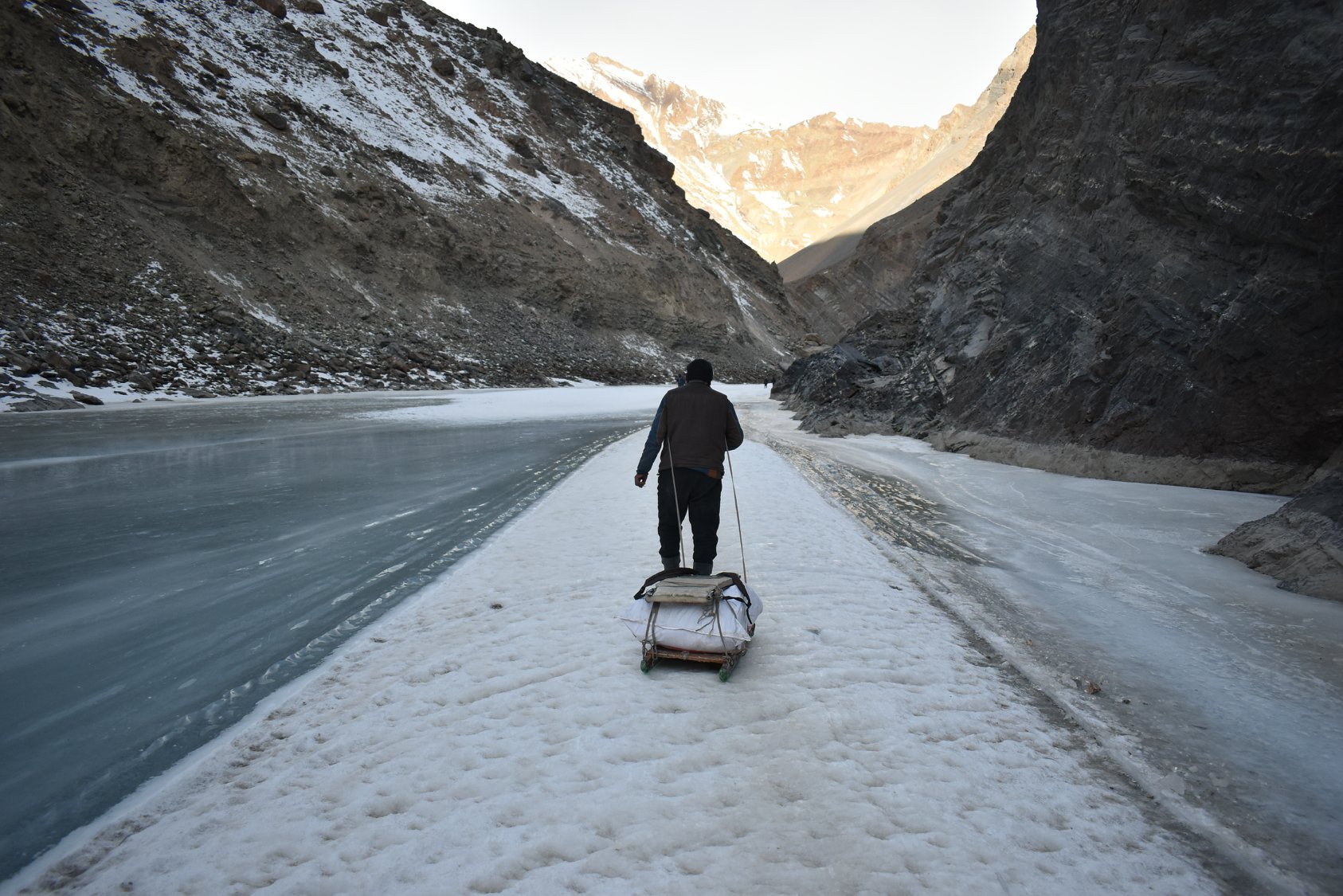 In the Chadar regions, there was no shortage of entertainment! From playing dumb charades under a moonlit sky to playing football with rocks, singing Pahadi songs, or skidding numerous times on the frozen landscapes, life was perfect!
In addition, the unending anticipation and longing to see the Full Moon on a full moon day, January 31, 2018, did not yield any results.
As the trek neared its conclusion, only gloomy skies prevailed. According to Anirban, his trek guide gave a memorable speech, which brought tears to the eyes of everyone in the group.
Dip In The Zanskar River, Holy Cow!
We present to you Anirban Mahajan's experience in his own words:
"Going on the Chadar Trek without taking a dunk in Zanskar? Unfair!
Without a dip in the Zanskar River, the trek would not be complete. I was initially hesitant about taking the plunge because of the possibility of hypothermia. As my teammates continued to take the plunge, I followed the suit. Almost everyone in my group had already taken the dip by the time I was ready.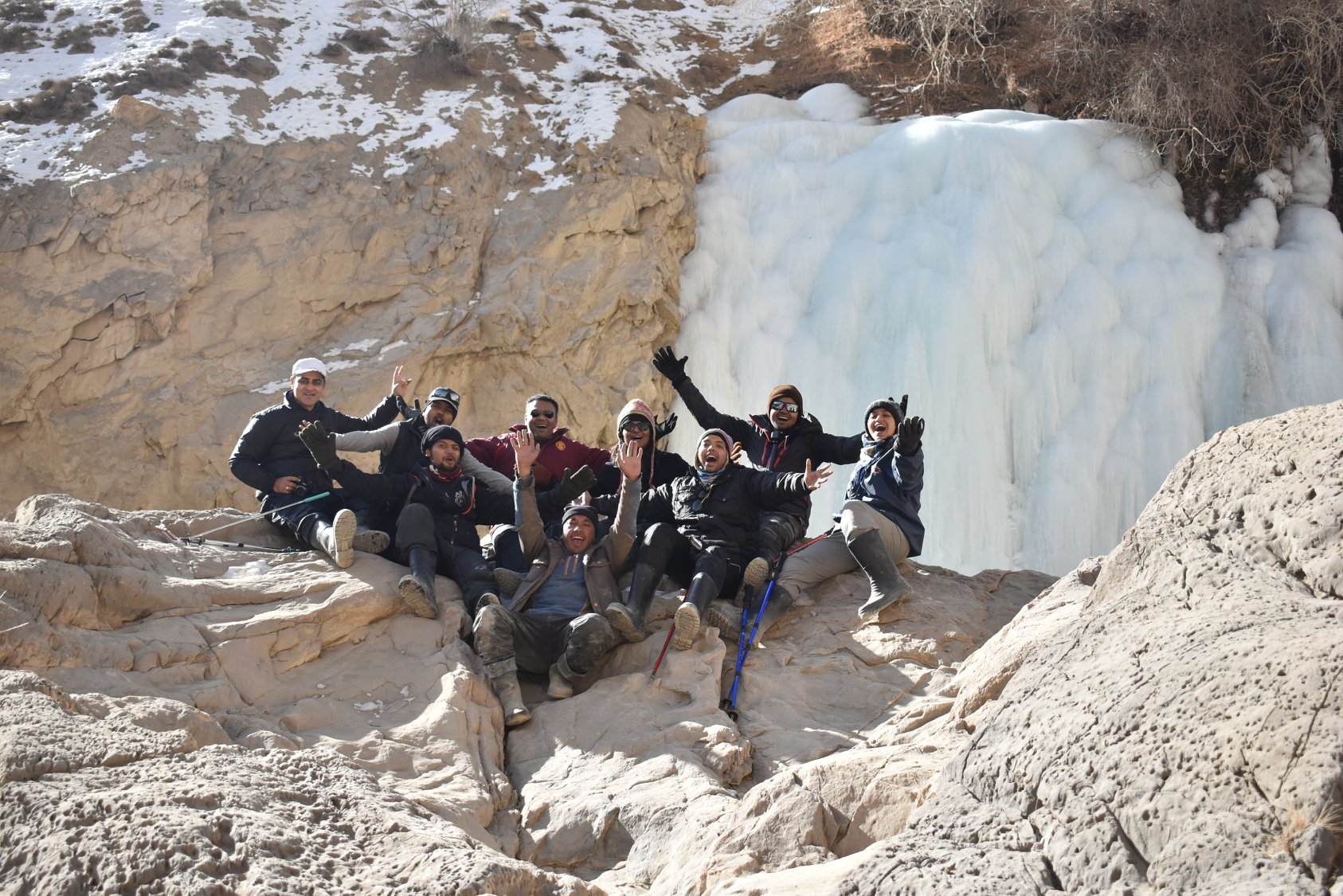 Finally, standing on the frozen edge of the ice, I was ready to take the plunge. Three, two, one, and there I was in the freezing water. The temperature of my body dropped in a matter of seconds, and my body parts went numb.
Because of the high water flow, it took a great deal of effort and courage for me to reach the banks. In such extreme temperatures, jumping into the main river was extremely brave. Those two seconds will never be forgotten till the time I live. After jumping out of the water, I started doing pushups to get my body warmed up again.
Quite literally, I did push ups on the frozen Zanskar River!"
A Return To The Beginning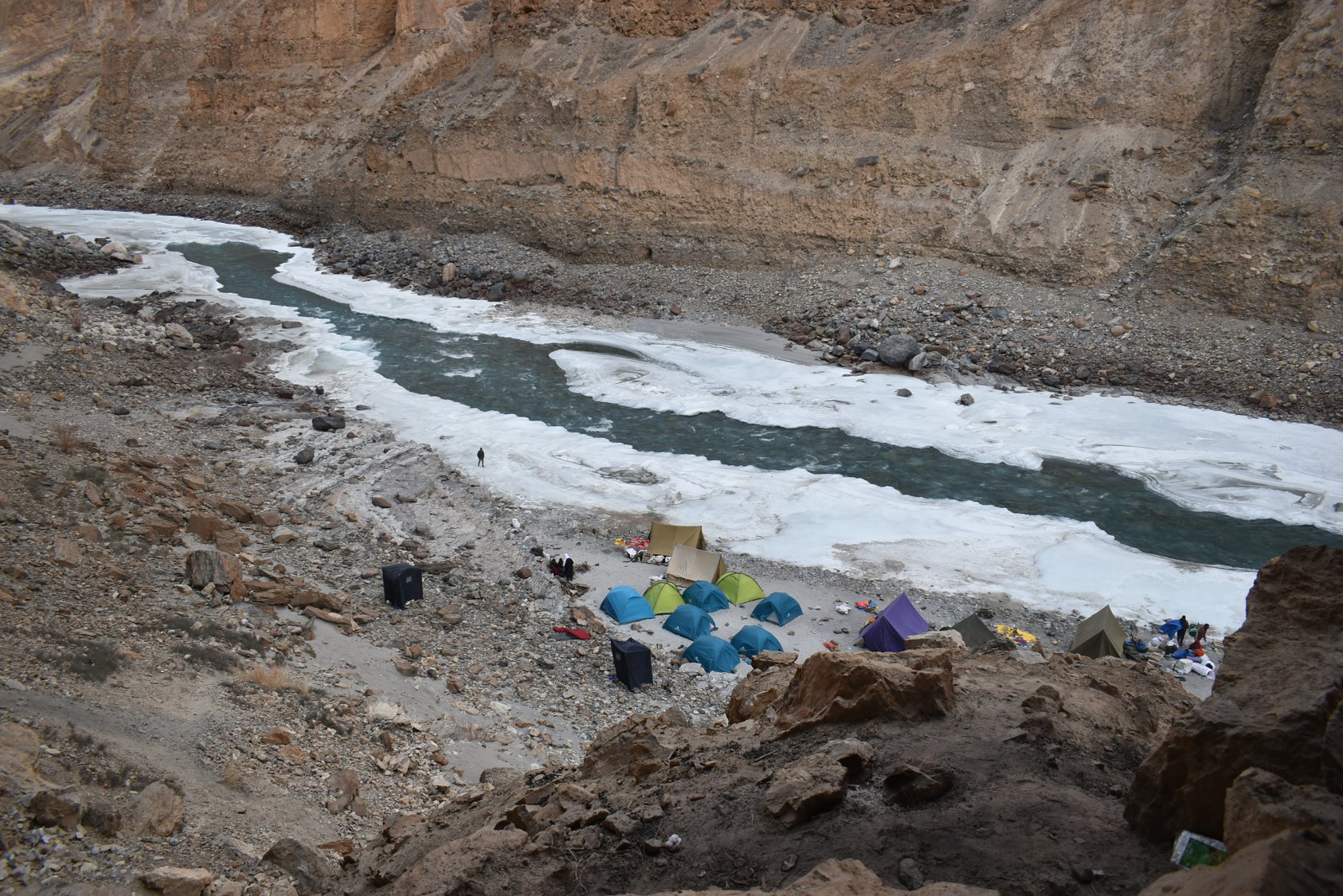 On the return trip, we visited Sanchi Stupa, Leh Palace and walked through the streets of the city. Anirban accompanied the other travellers to the Magnetic Hill, the Hall of Fame, and the Thiksey Monastery.
All of them enjoyed the warmth of the sun and relaxed. The couple did not neglect their photo sessions and enjoyed clicking pictures for years to come.
A Gush Of Emotions & Hall Of Fame
Anirban's visit to the Hall of Fame was quite an emotional one -
"Our countrymen, brothers, and friends have sacrificed so much for us here. That place was a memorial to our fellow citizens who were killed while protecting our motherland. We'll never know what they sacrificed for us. Rather than saluting them by force, we salute them with respect from our hearts."
Last Conversations & Souvenirs: Time Flew By!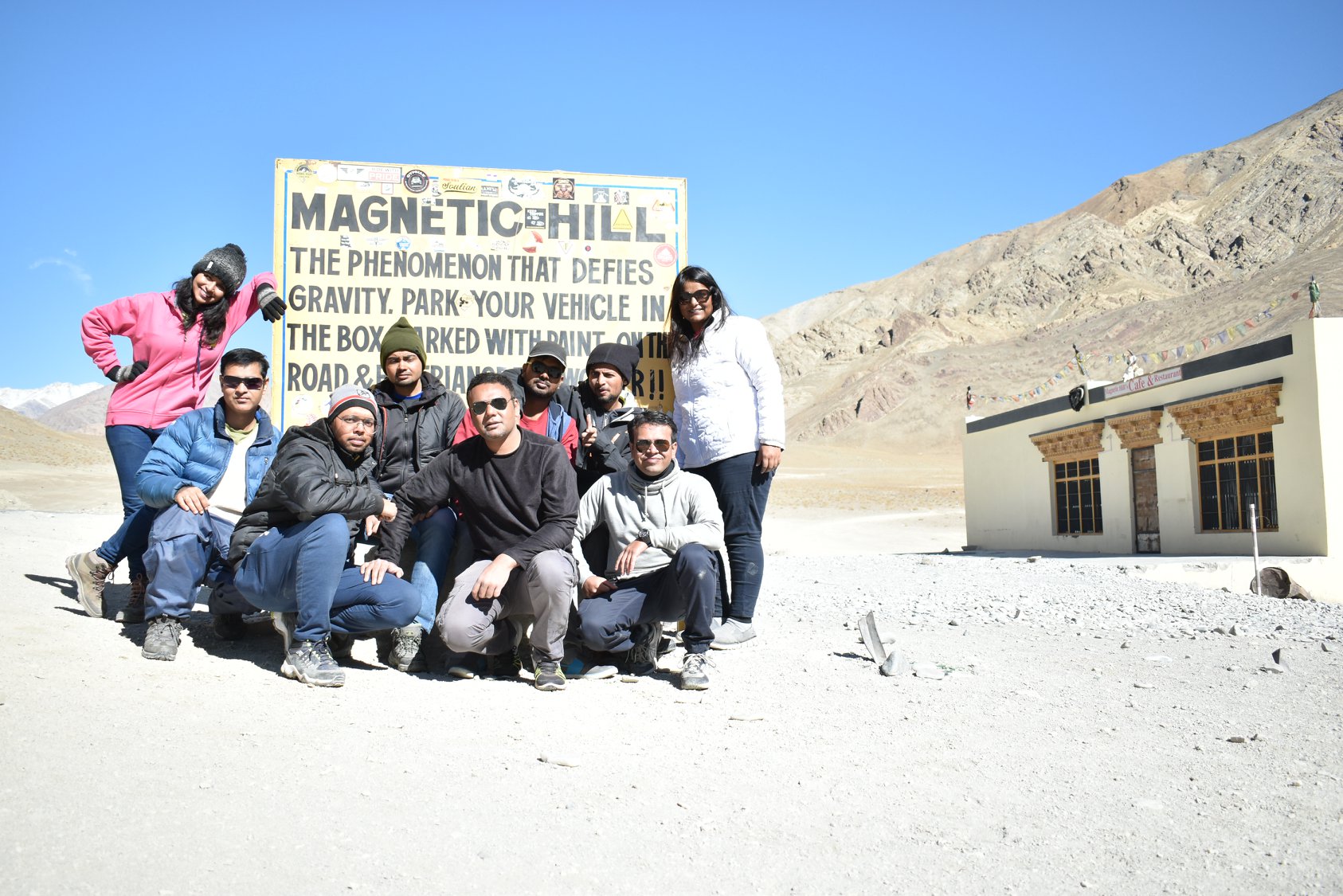 "While we were only out shopping for souvenirs for our loved ones back home and chatting the night away, we had no idea that it would soon be time to say goodbye. To my wonderful travelling companions, and to the paradisiacal lands of Zanskar, and Leh! Thank you all so much!
We must say our final farewells to Ladakh and its beautiful landscape and amazing people.
Security check completed. Aboard completed. Greetings from the City!"
Suggested Read: Sudeshna's Ultimate Triund Trek With Thrillophilia!
Word Of Advice For Zanskar Dip
Thrillophilia provides every little detail, says Anirban. Prepare ahead of time, and you will not need anything else. Here are some suggestions for adventurous travellers-
Do not stick to your Google Maps, strike up a conversation with locals and trust them, as your network will not work.
Temperatures as low as -30° C are harsh. There is a contrast between knowing this and experiencing it.
Ladakh and Leh do not have pre-paid mobile services.
Getting prepared for walking on ice requires the use of special boots (Gum Boots). Unfortunately, I was not aware of this fact and wore trekking boots. The Leh market, however, offers all the necessary items.
People in Ladakh and Leh are incredibly humble.
So, Anirban is off to cross items off his bucket list; he will para jump, scuba dive, and mountaineer to Stok Kangri and Everest Base Camp, and he only asked us to say that: "On the frozen Zanskar, you will skid and fall. Be prepared to laugh and recover! Such is the beauty of the journey!"