Sudeshna's Ultimate Triund Trek With Thrillophilia!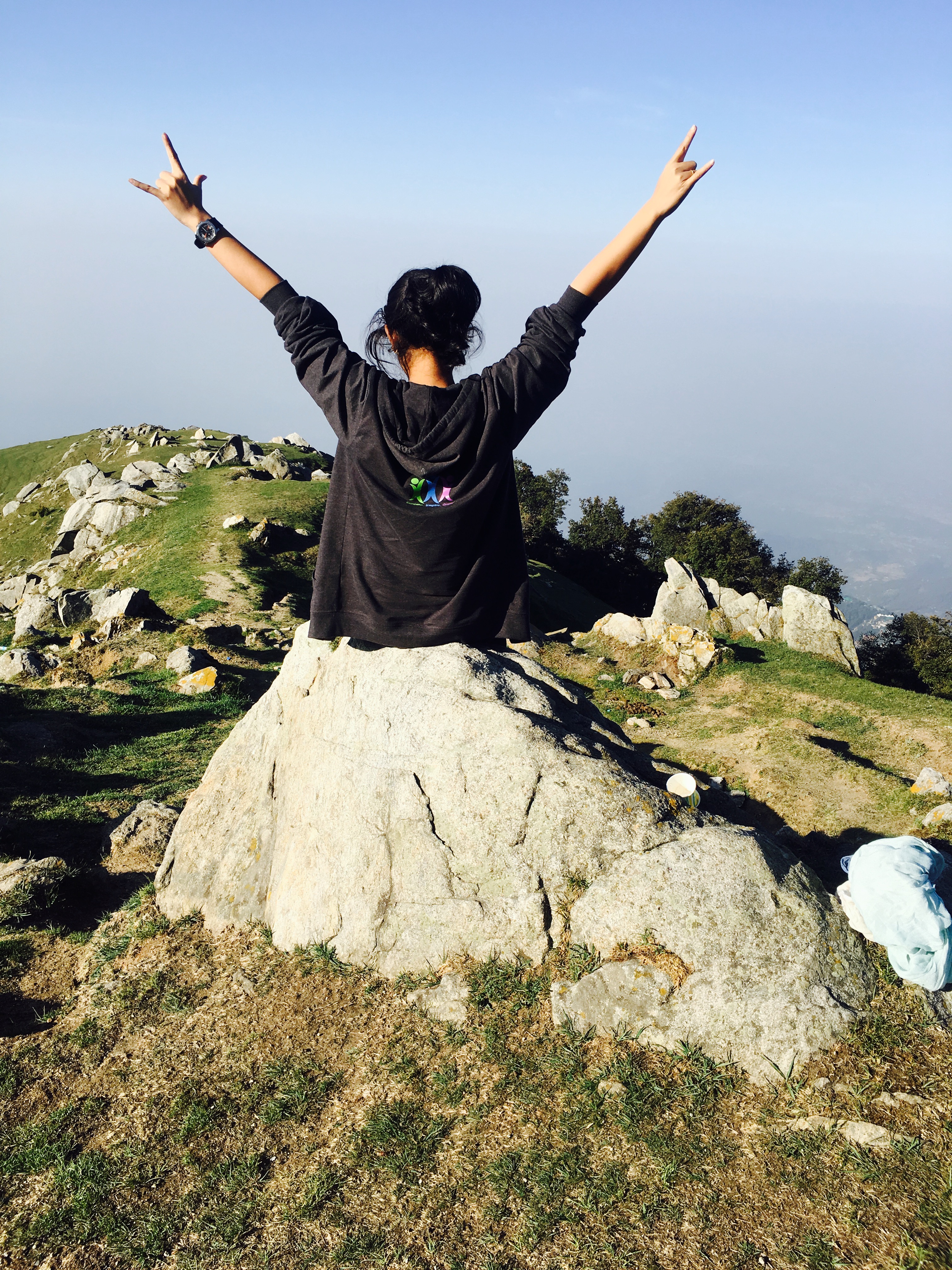 A software engineer by profession Sudeshna Dash from Hyderabad has always been a travel junkie. Her eagerness to explore new places and meet new people has always stayed with her, through school, college but she never got the chance to do so. However, after becoming financially independent, Sudeshna decided to act on her wishes to travel more, explore the world and find new places to fall in love with.
It was her dream for as long as she could remember to go on a Trek in the beautiful Himalayas and feel the thrill of adventure sports amidst the mountains. So when the opportunity presented itself, Sudeshna decided to book her trek with Thrillophilia in April. The experience left her excited and joyous, hoping to take on more adventurous rides in the future.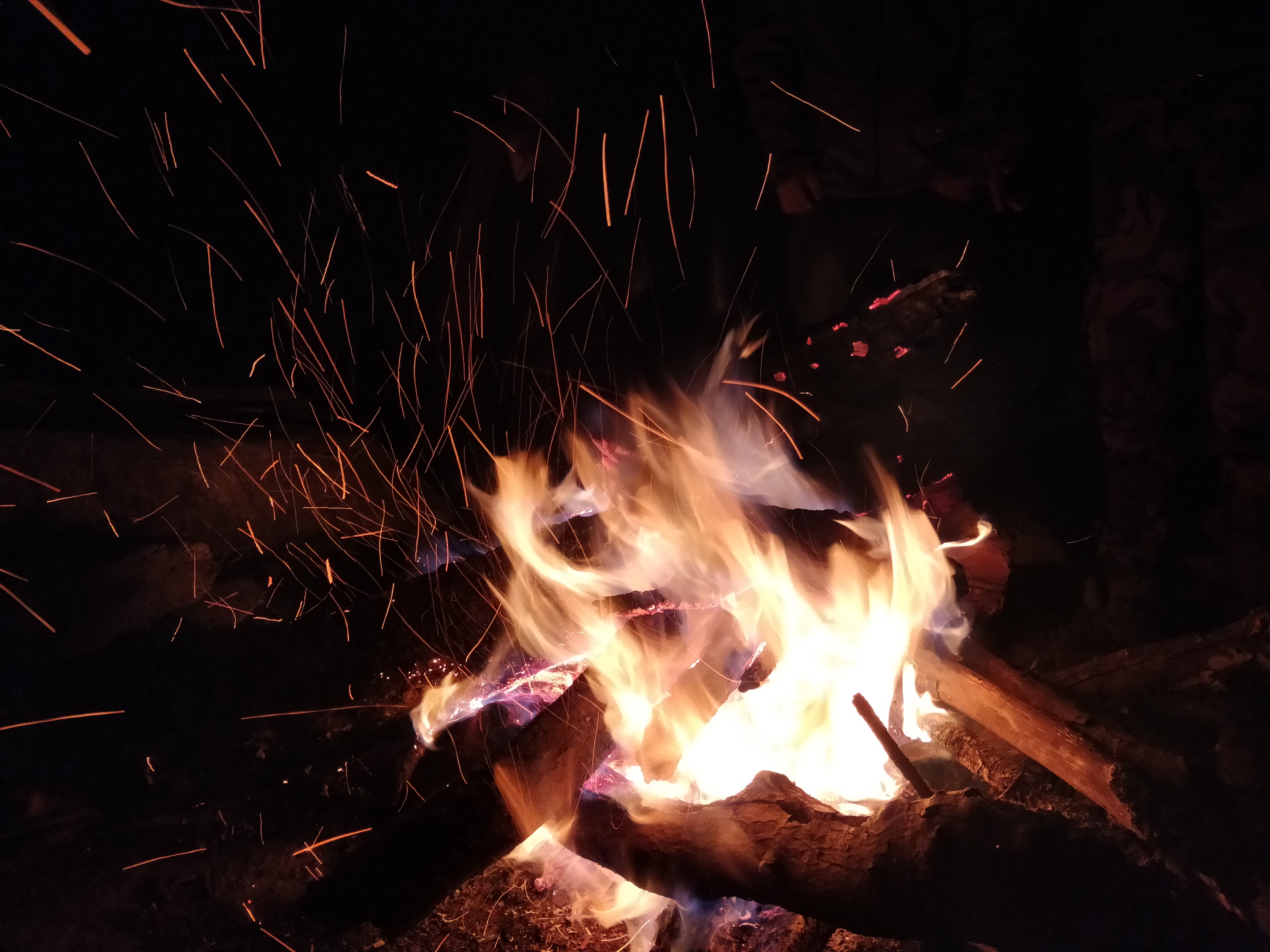 When we contacted Sudeshna and asked her why she chose the particular tour package with Thrillophilia, she replied, "We were looking for a Trek for amateurs and first time trekkers. Reading this package I realised this was the best option and we could enjoy it a lot." In her words, "The Triund Trek is heavenly, something that every hiker or traveller should experience at least once in their life."
Travelling With Her Friends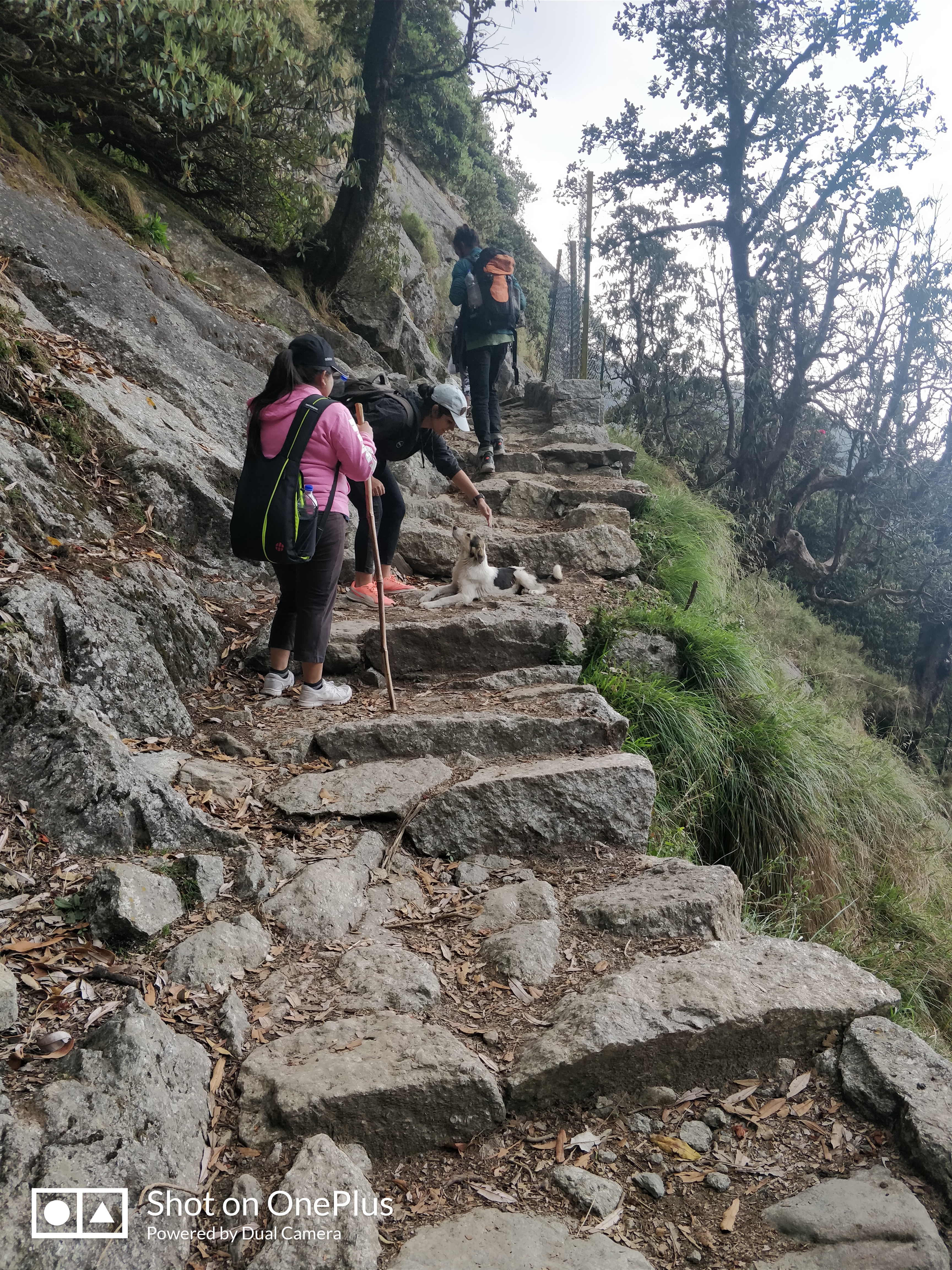 Sudeshna believes that travelling with your friends is the best way to enjoy the journey and make memories of a lifetime. Accompanied by her two friends, she met many amazing people on the trip and thinks she might have made a few new friends for a lifetime. As she recalls, "The trekking gear and our bags were really heavy to carry around, and we were travelling with a couple, some college students, and even people from government jobs or corporate sectors. The journey started as strangers but at the end we had shared some very beautiful moments together."
The Epic Trek At Triund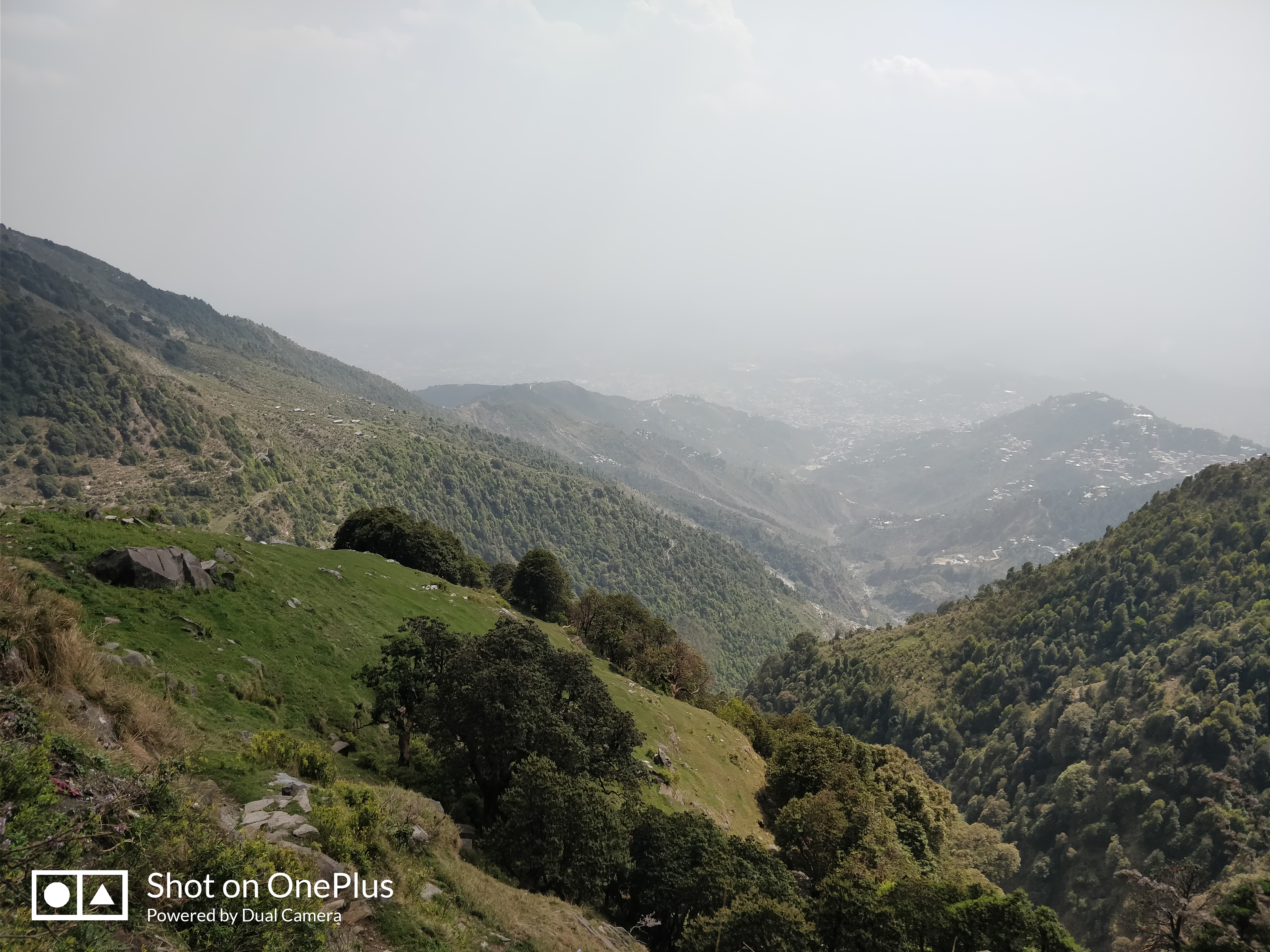 The three friends started their journey with the city of Mcleodganj, a 9-km long trek ahead of them. According to Sudeshna this might be the most scenic trek she has ever seen. What started as a way to escape the monotonous jobs and day to day hubhub, soon turned into a fantastic story. They were accompanied by some amazing people in their tour group and all of them were equally excited for the trek. At the base of the Trek they had to walk for a while to get their packed lunches and after that they would begin their hike.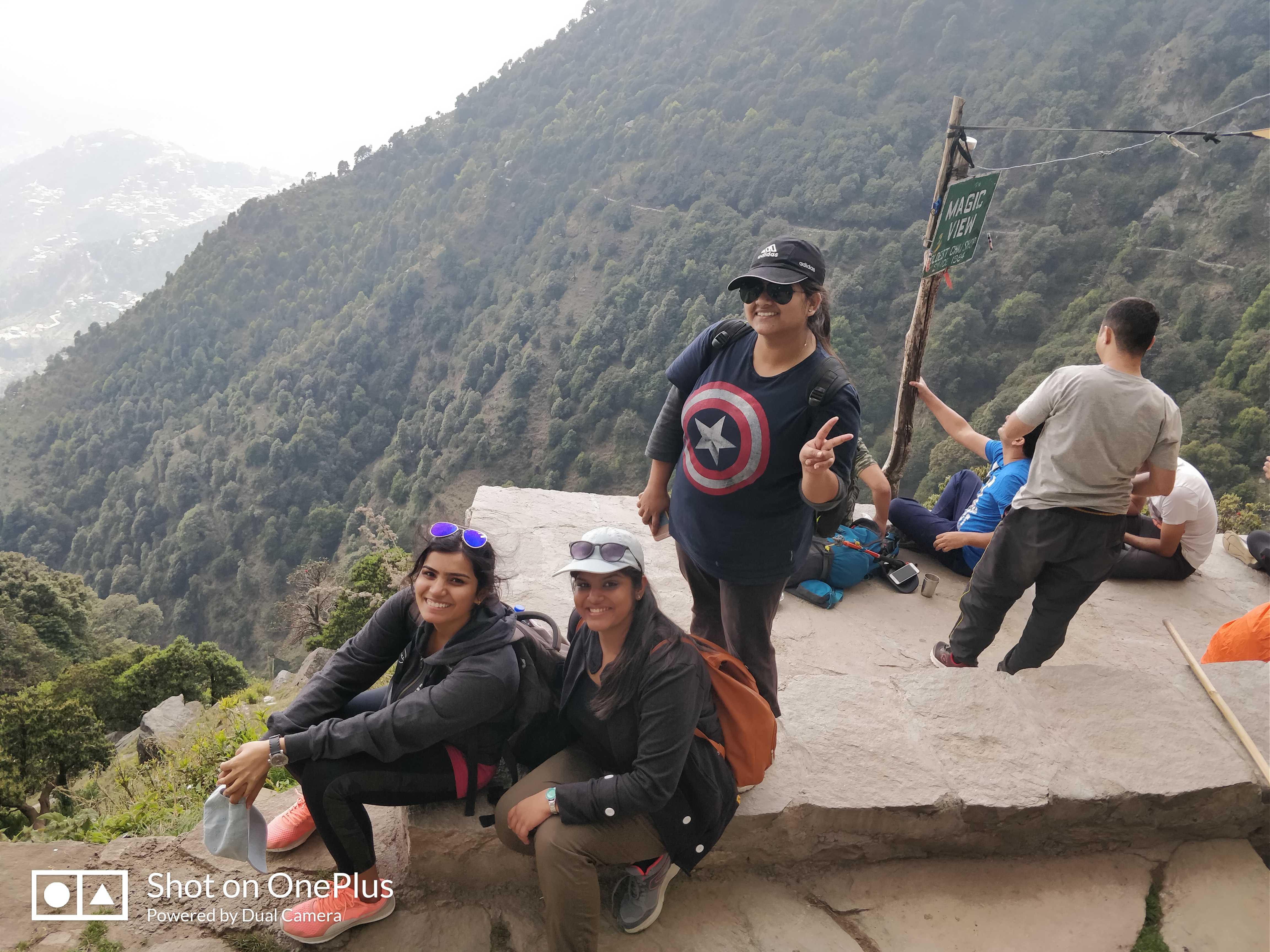 While the girls believed that the trek would be easy even for novice trekkers like them, it turned out to be the total opposite of that. They had to brave through extreme climatic conditions, walk through narrow roads and climb steep pathways in order to complete their trek. At the beginning of their trek, the weather was warm and welcoming. But this soon changed as after 3 kms of trekking they were greeted by chilly winds and cold atmosphere. The trekkers went from sweating to shivering in just a blink of the eye. Sudeshna was thankful to their tour guides who kept the group together and the morale high with their upbeat bollywood songs and chocolate bars being shared around. When the group neared to the summit, with only an hour left on the trek, the weather suddenly changed.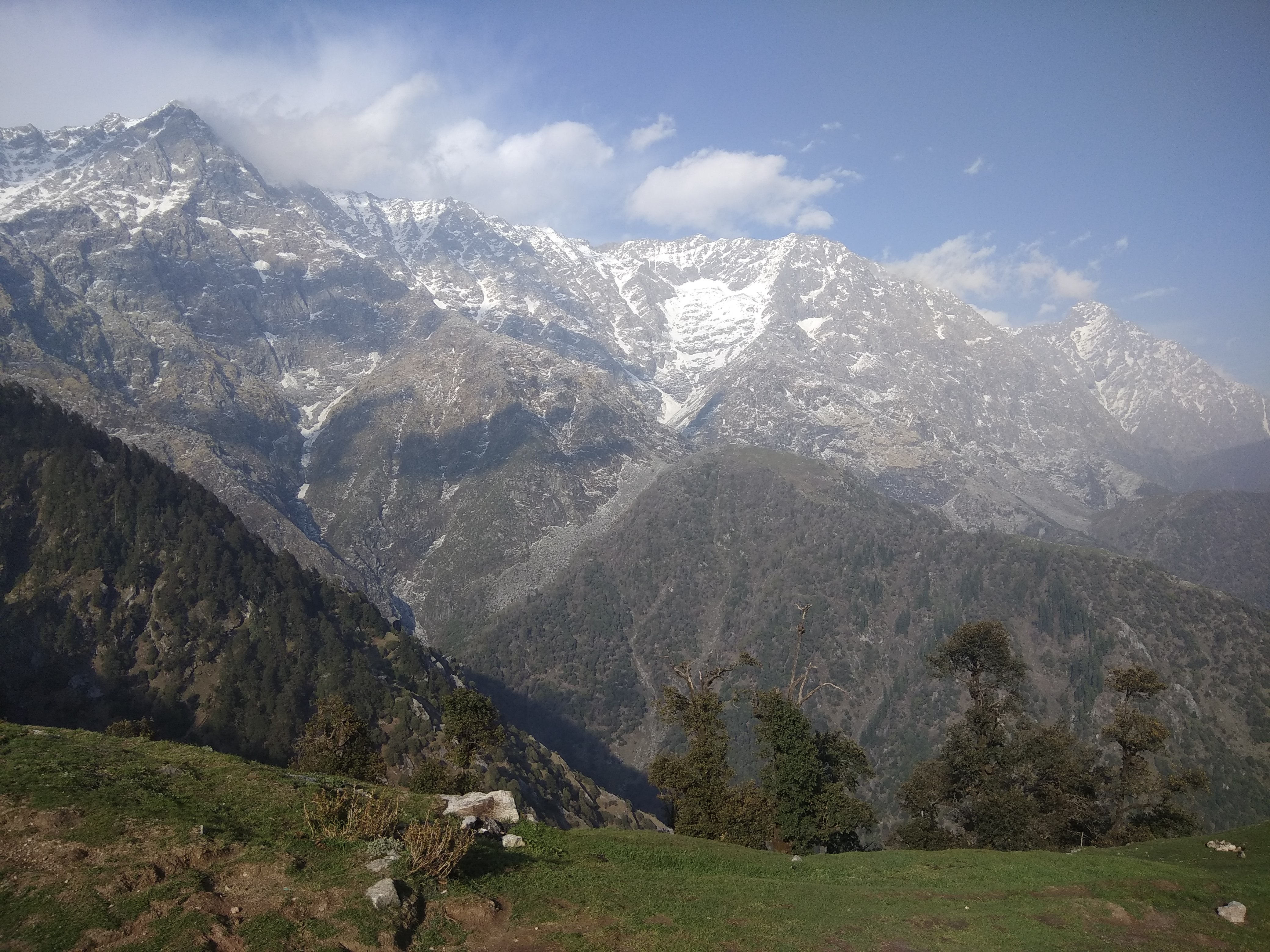 The group had stopped in the trek to rest for a while before starting again. At this point the rain had started pouring and it was accompanied by hail. They stayed there for a while, waiting for the rain to stop but that did not happen anytime soon. Soon their tents were filled with water and it was impossible for them to keep themselves dry and the whole path ahead of them was covered in white hail.
At this point it was clear that the group had to change their course of action. Waiting in that rain and surrounded by the landscape covered in hail was a little scary but also mesmerising at the same time. It was another hour before they started to walk towards their goal and another hour to reach the top. The weather and the Trek had made sure that they were too tired to enjoy anything at this point, but the stunning beauty of Triund was too good to be not appreciated. Even though tired, the group was enchanted by their surroundings. To them it was like they had witnessed heaven and it was right here on Earth.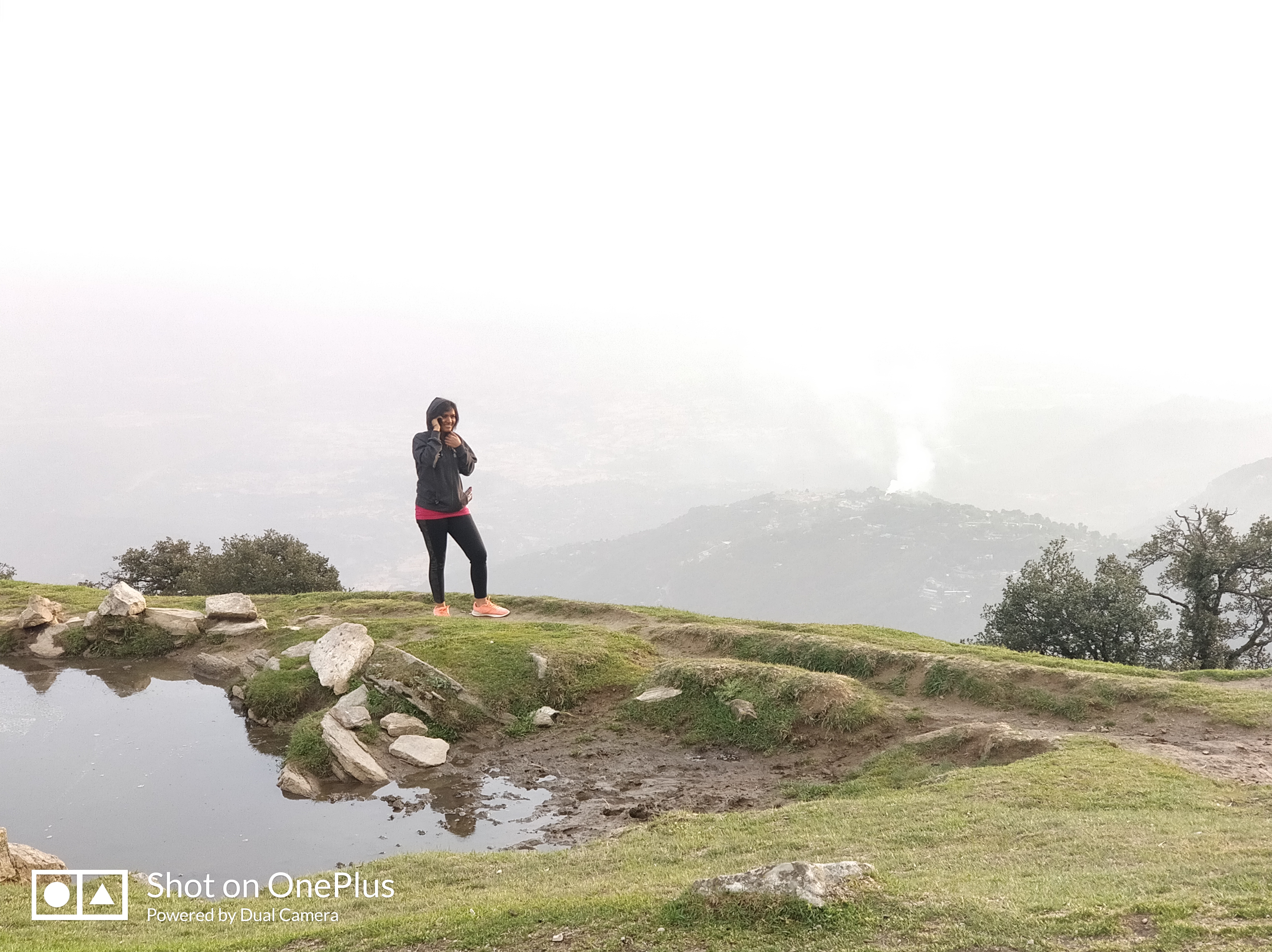 The tour guides arranged for a bonfire for the group and as the day came to an end, everyone was laughing, dancing and singing around the fire. The group stayed up at the summit for the rest of the night and with heavy hearts they left their heavenly view to come back down the following morning.
The Most Memorable Parts Of The Journey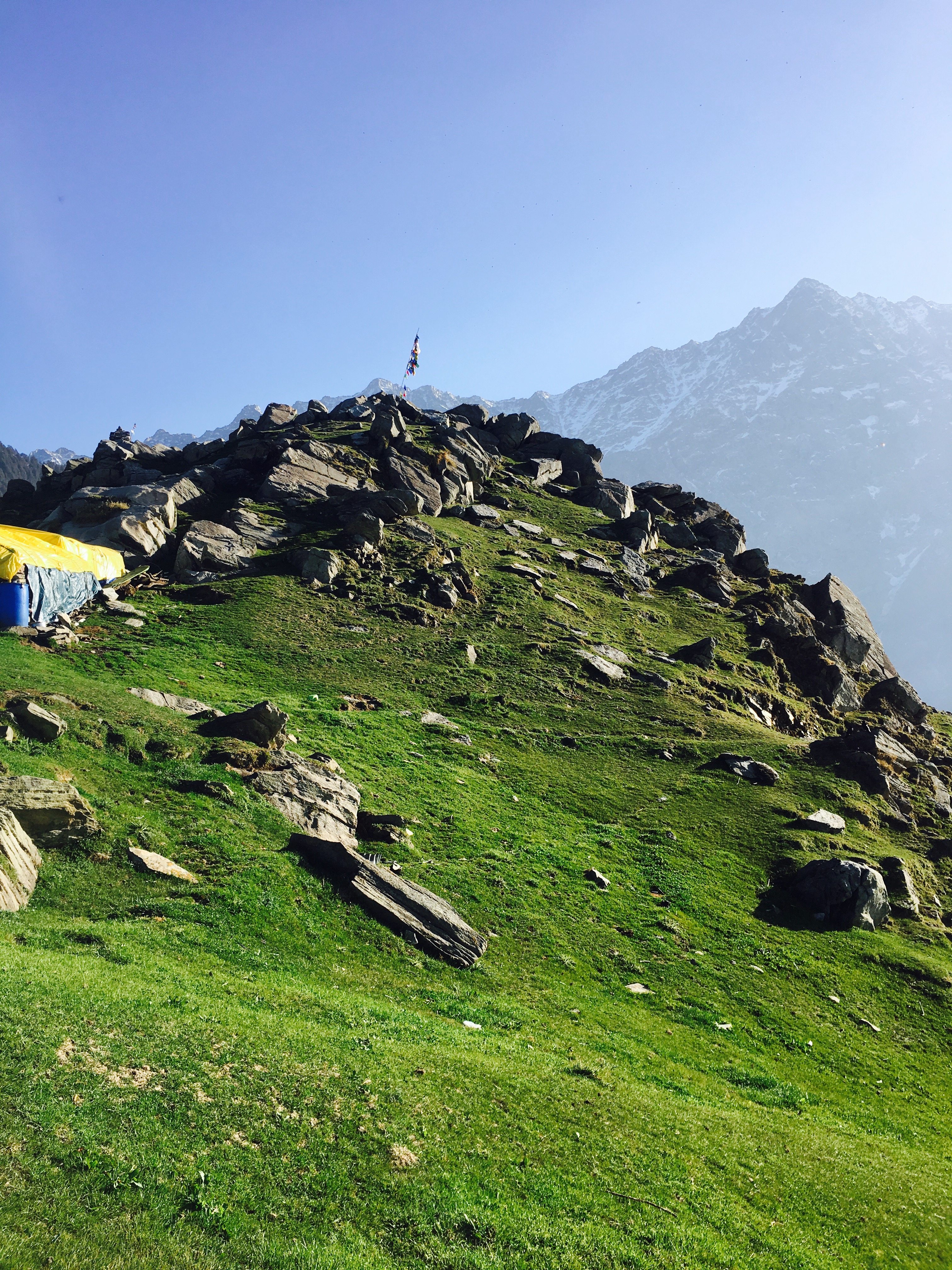 "Even though the trek was just a day long and the trip was short, it was an amazing feeling when we stood at the top." Sudeshna was full of pride and joy that she had completed the trek and she got to enjoy the mesmerising view of the Himalayas. She believes that if possible she would have stayed there forever, soaking in the beautiful backdrop of majestic Himalayas and the soft hues of the sky.
She misses the laughter, teasing, competing with her friends throughout the trek and above all sharing stories with the amazing group members.
Sudeshna's Tips For Future Travellers On Triund Trek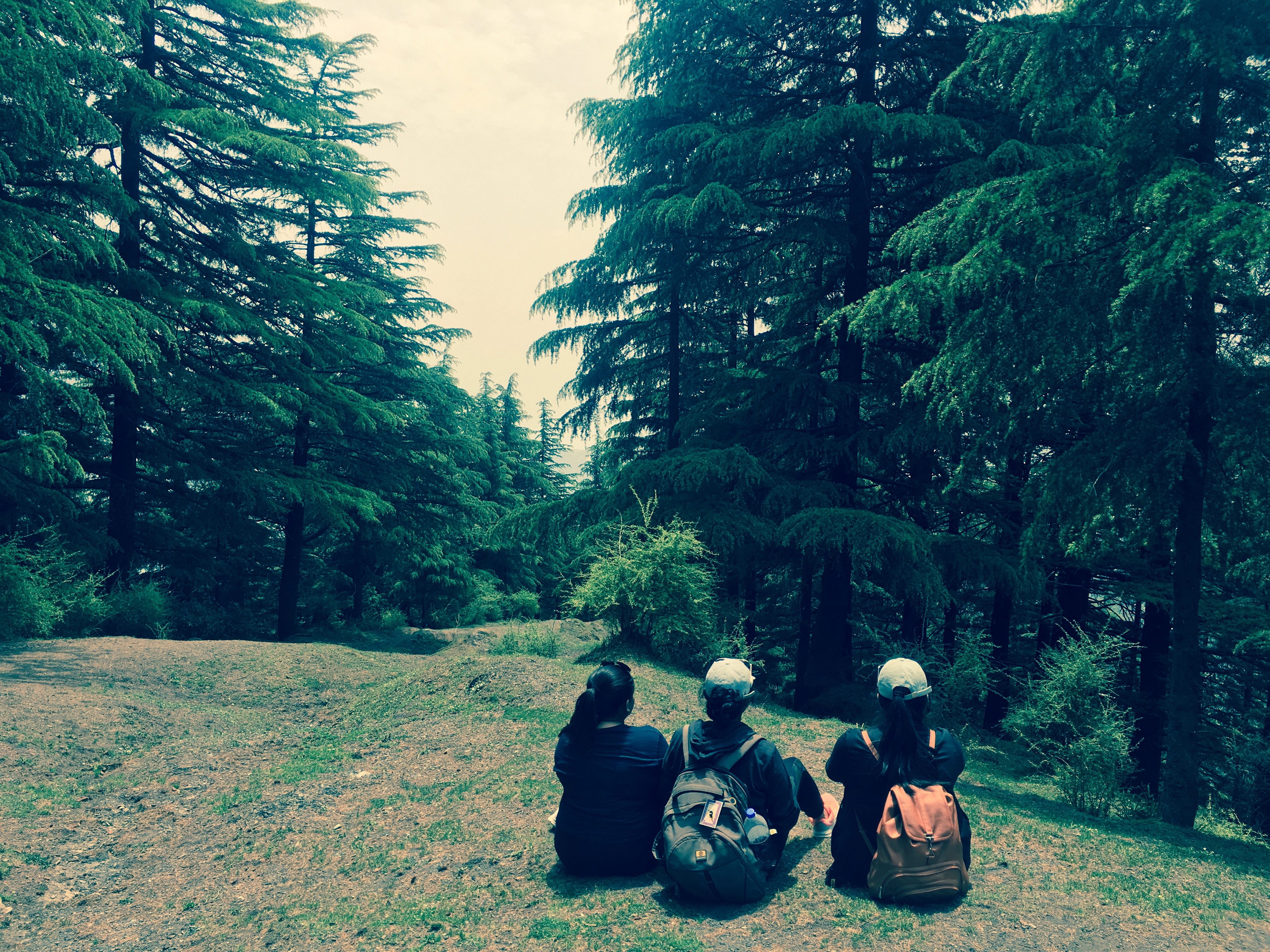 One of the most memorable trips for Sudeshna, the trek had given her a new perspective of life. She will surely bring a change in her approach to deal with difficulties and be more open to change from now onwards. From her experience, she shared some tips for future novice trekkers looking to travel to Triund.
The Trek is a little difficult but not impossible to complete, it is all about will power.
Always carry water with you.
Make sure to keep raincoats and other essentials in your backpack.
Solo trek might be a good option, but nothing will beat trekking in a group. The experience will be amazing.
Enjoy the journey instead of constantly worrying about reaching the destination.
Keep energy bars and chocolates with you for the way.
Create a favourite playlist to keep your energy levels up during the trek.
Also Read: Saheli's Exotic Birthday Celebration- A Ladakh Trip With Thrillophilia!
Fun Facts About Sudeshna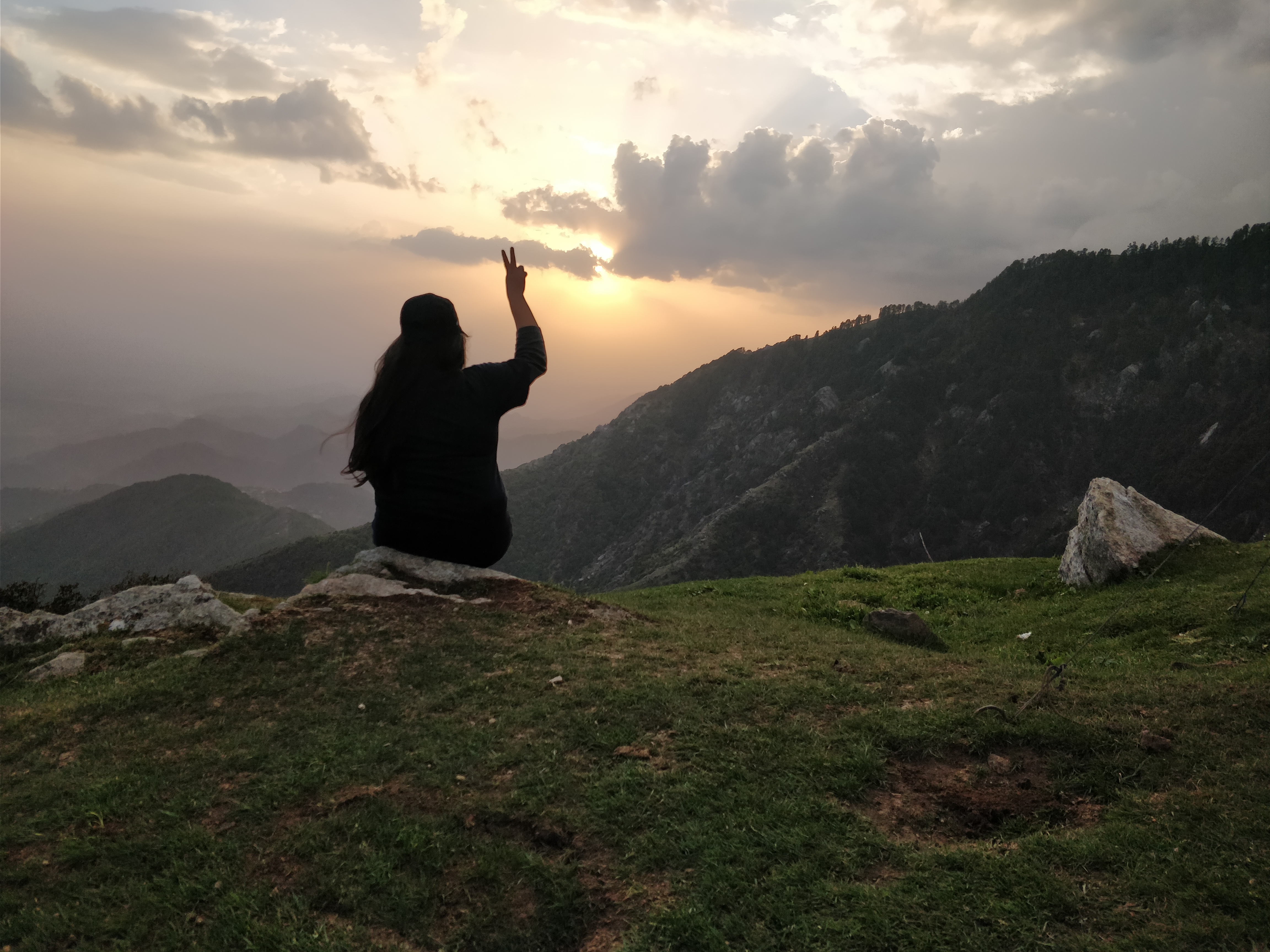 Sudeshna is always the planner in her group, no matter where they are going. If given a choice she will definitely choose to stay in a hotel when travelling, instead with someone she knows who lives there in the same city. Another fun fact about her is that she would rather walk than take a cab for every destination. She believes this way you can explore the locales and meet more people. While she loves this habit, her friends are often annoyed at her for having to walk so much.
Like many other travel enthusiasts, she has trekking on glaciers and scuba diving, at the top of her bucket list.