Jaipur Couple Discovering Exotic Bali With Thrillophilia!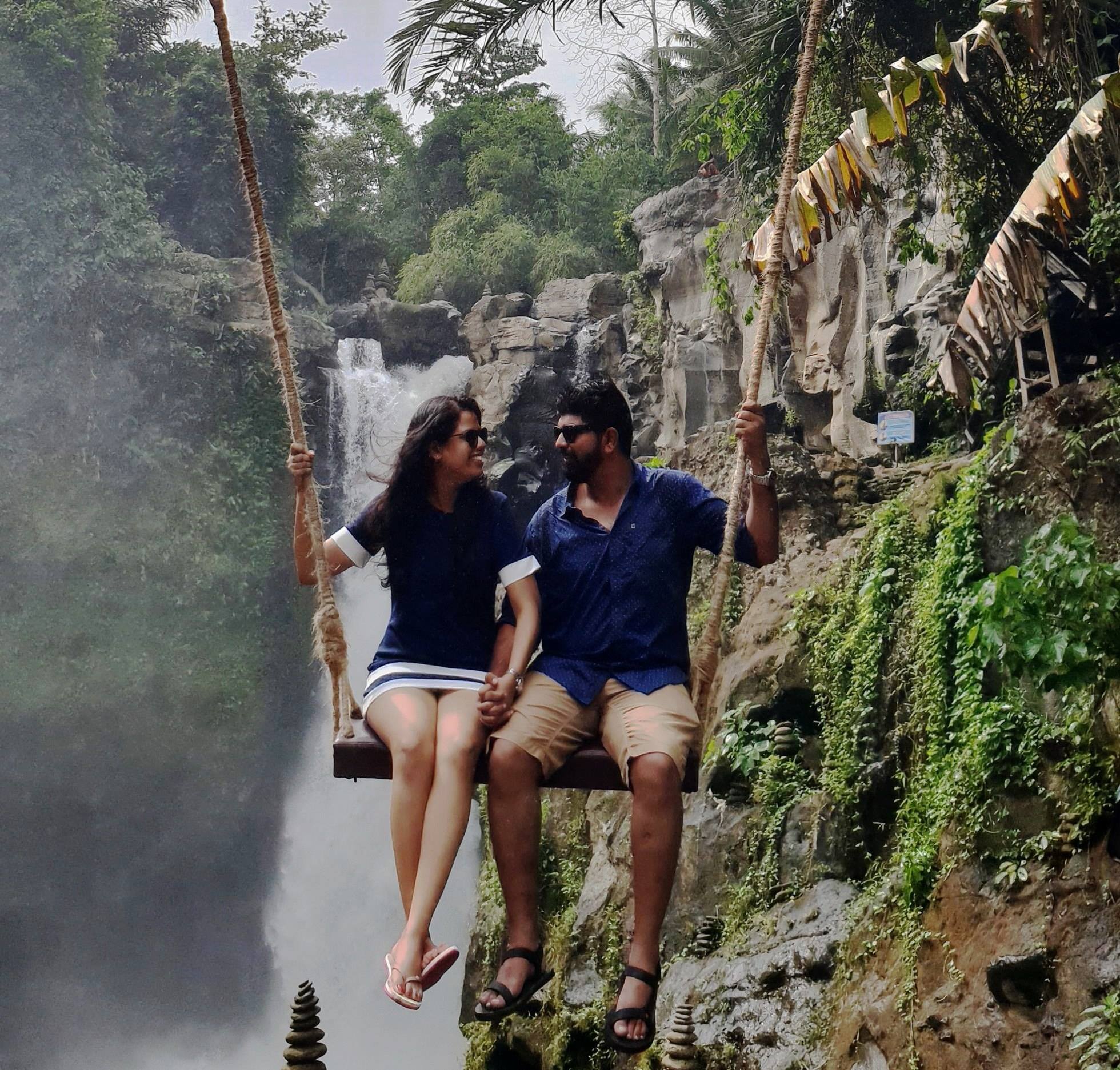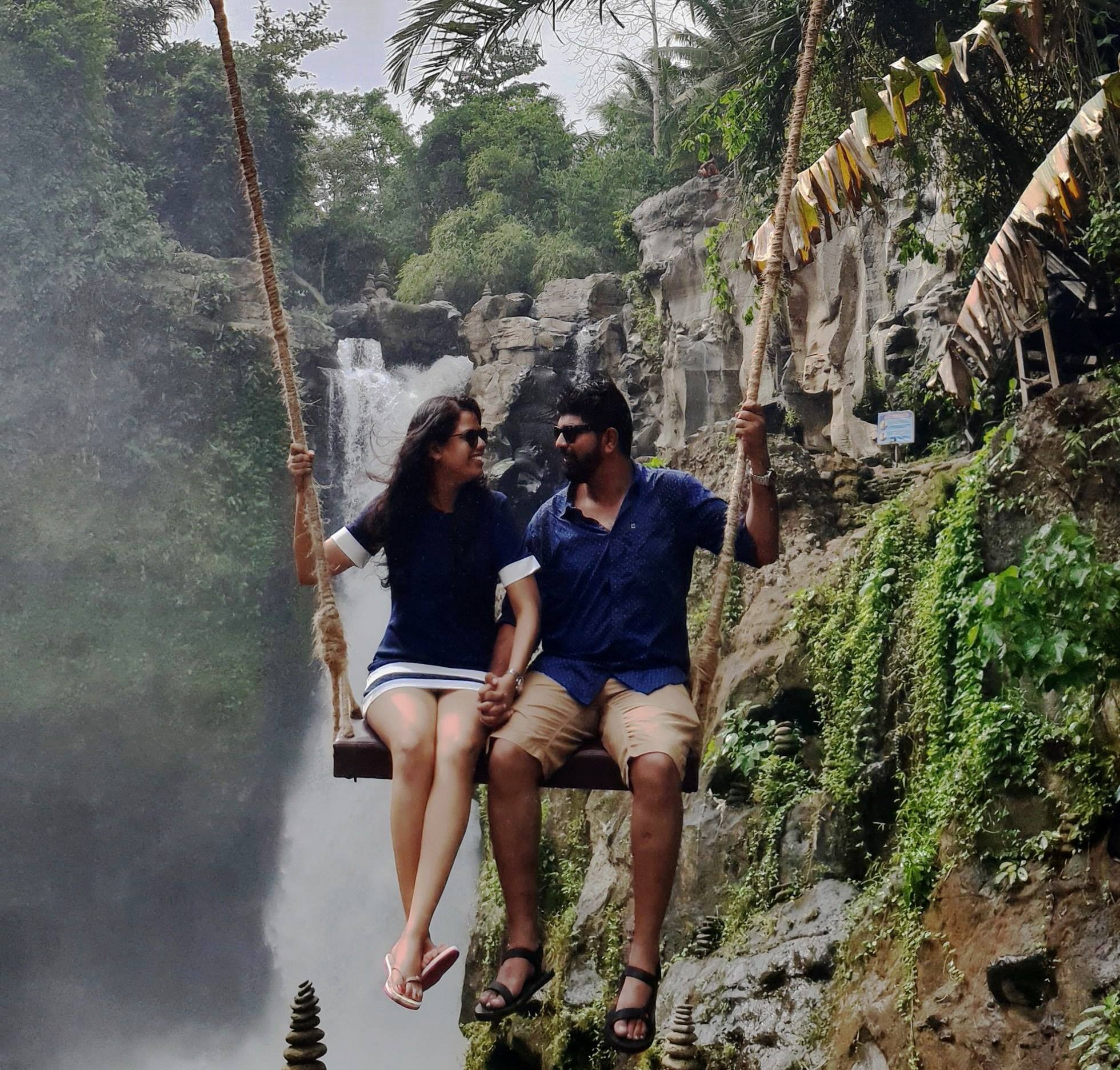 Bali has attracted not only all lovers and honeymooners, but also vacationers and groups of friends who wish to spend time in nature, relax on the beach, watch the beautiful sunset, and sample the local cuisine. Bali, one of Indonesia's most exotic holiday and trekking locations, offers both adrenaline-pumping activities and a chance to relax your body, mind, and spirit. Bali's historic sites and cultural diversity add to the enjoyment of your visit.
Ajinkya Wadhwani, a Jaipur entrepreneur, was seeking for a romantic getaway with his wife to get away from the mundane aspects of life. After a few days of study, he discovered the ideal location for his needs. He planned to surprise his wife by booking a trip to Bali through Thrillophilia to reignite their marriage's honeymoon phase and break up the monotony.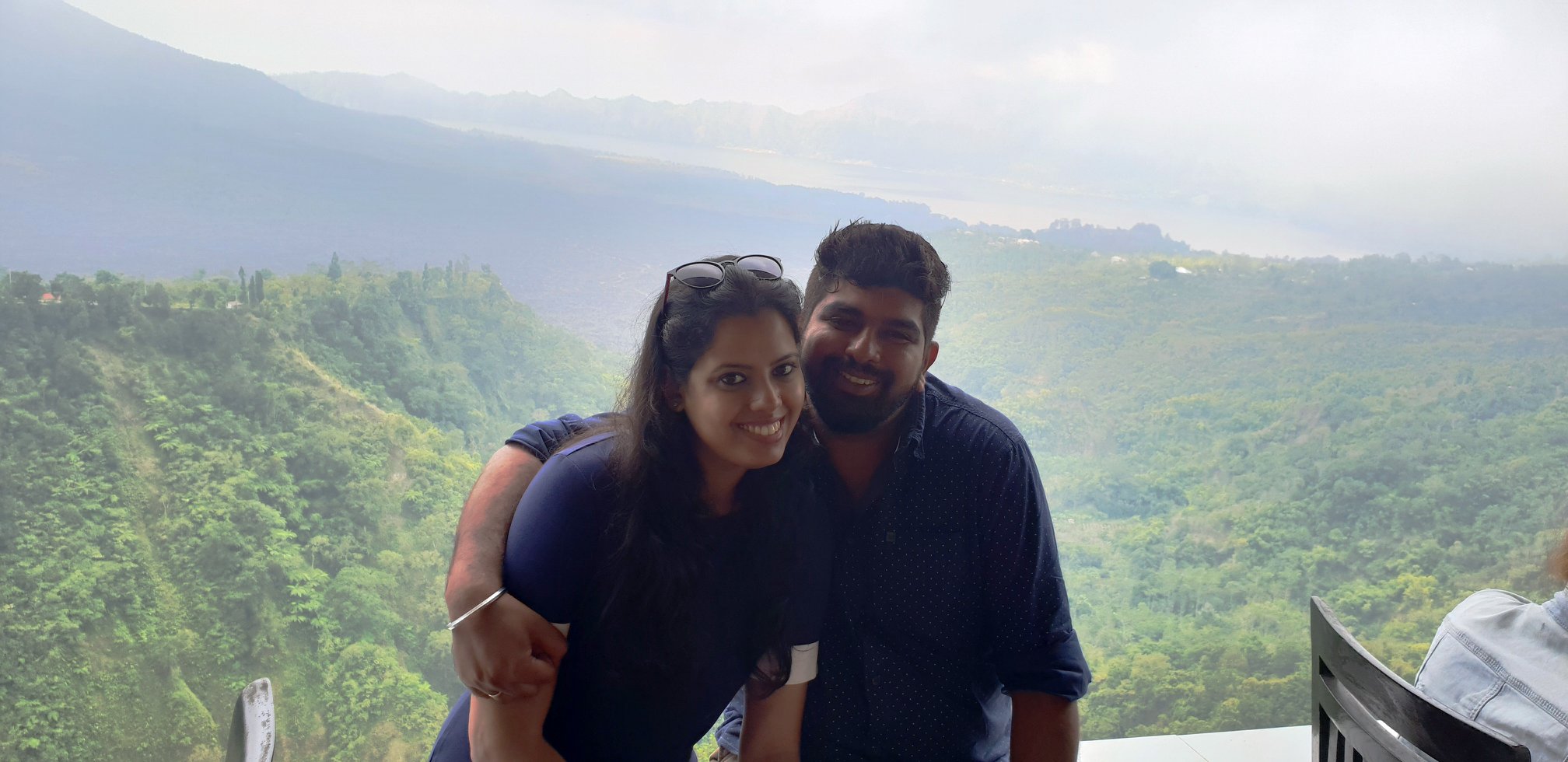 "The journey began in Jaipur. We were all ready and on our way to the airport after some frantic last-minute packing. Following the airport formalities, we were up, up, and away!"
"After a 5-hour flight, we arrived in Kuala Lumpur, freshened ourselves with some much-needed coffee, and prepared ourselves for the final leg of our journey, with all connections cut off from the rest of the world (except for Instagram; my wife just can't get off it).
Welcome To Bali!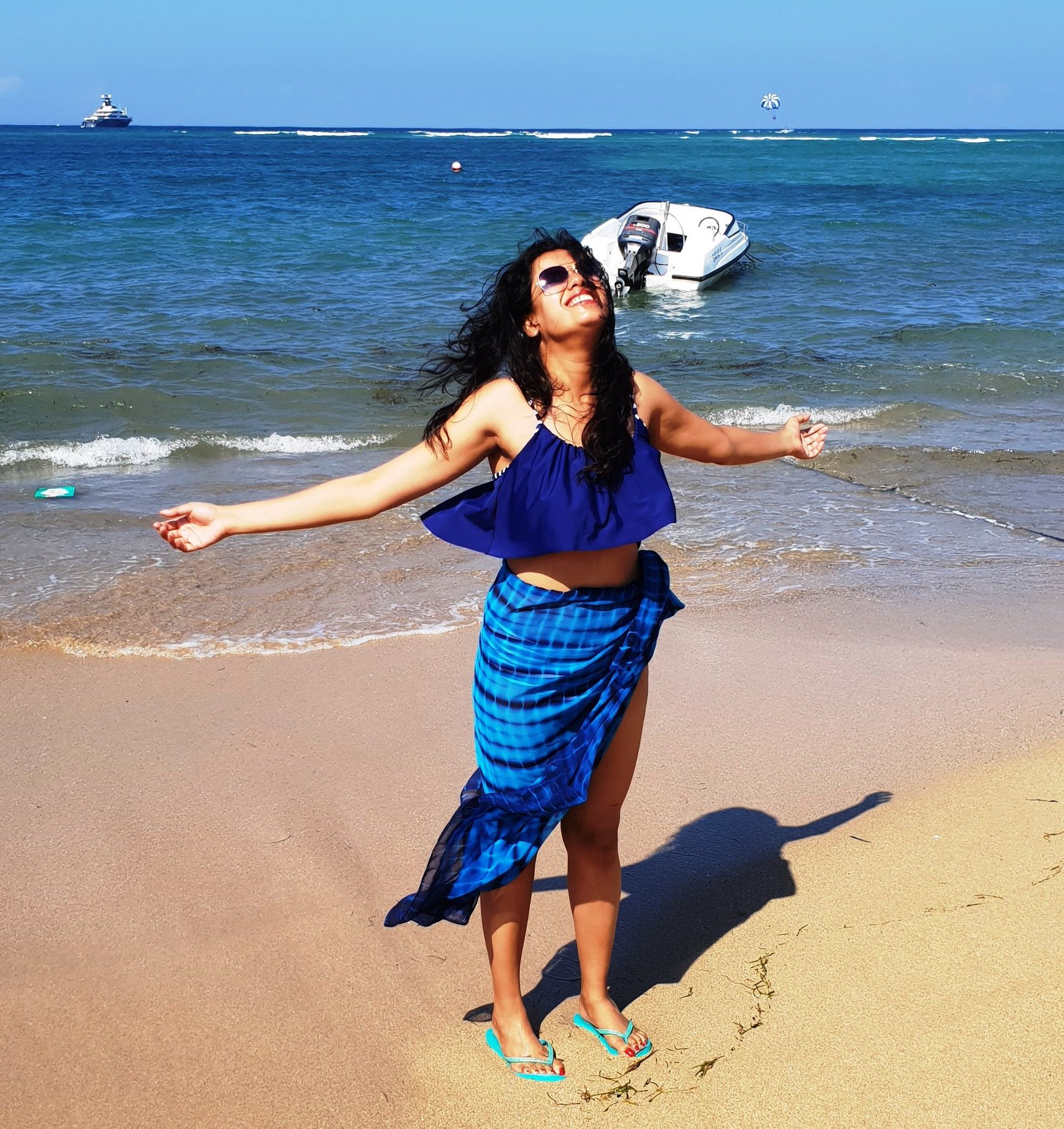 The pair couldn't hide their delight when they saw the tempting blue ocean water from a hazy sky a hundred feet above the land. Their childlike delight was not dampened by the two-hour wait at immigration.
"At the Bali Airport, we were greeted by Ketut, a very interesting man who would be our company for the next few days. On the walk to our accommodation, he enthralled us with local Bali legends."
"We were blown away with the property at Uppala Villas and Spa in Umalas. It came with a private pool, a separate kitchen and dining area, a bedroom, and, of course, a massive bathroom. It was by far the greatest hotel we've ever visited. The first day was relaxed; after a lazy lunch, we went for a walk and pampered ourselves in the spa, admiring the magnificent splendour that Bali has to offer."
Must Read: Chandru And His Serene Trip To Kashmir And Ladakh With Thrillophilia
2. Sunset
The sunset is the most beautiful vista Bali has to offer. If you browse through the images on the internet, you will notice that no two sunset photos are alike, even if they were taken in the same location. Bali's charm is in its simplicity.
"The next day, we awoke feeling completely rejuvenated. We were heading to see the Tanah Lot Temple after a necessary swim in our lovely in-house pool. The vista was breathtaking, and we were really enthralled by it. We returned, rented a two-wheeler, and headed to Seminyak Beach to watch the sunset. It was a stunning sunset on a stunning beach!"
3. Local Benefits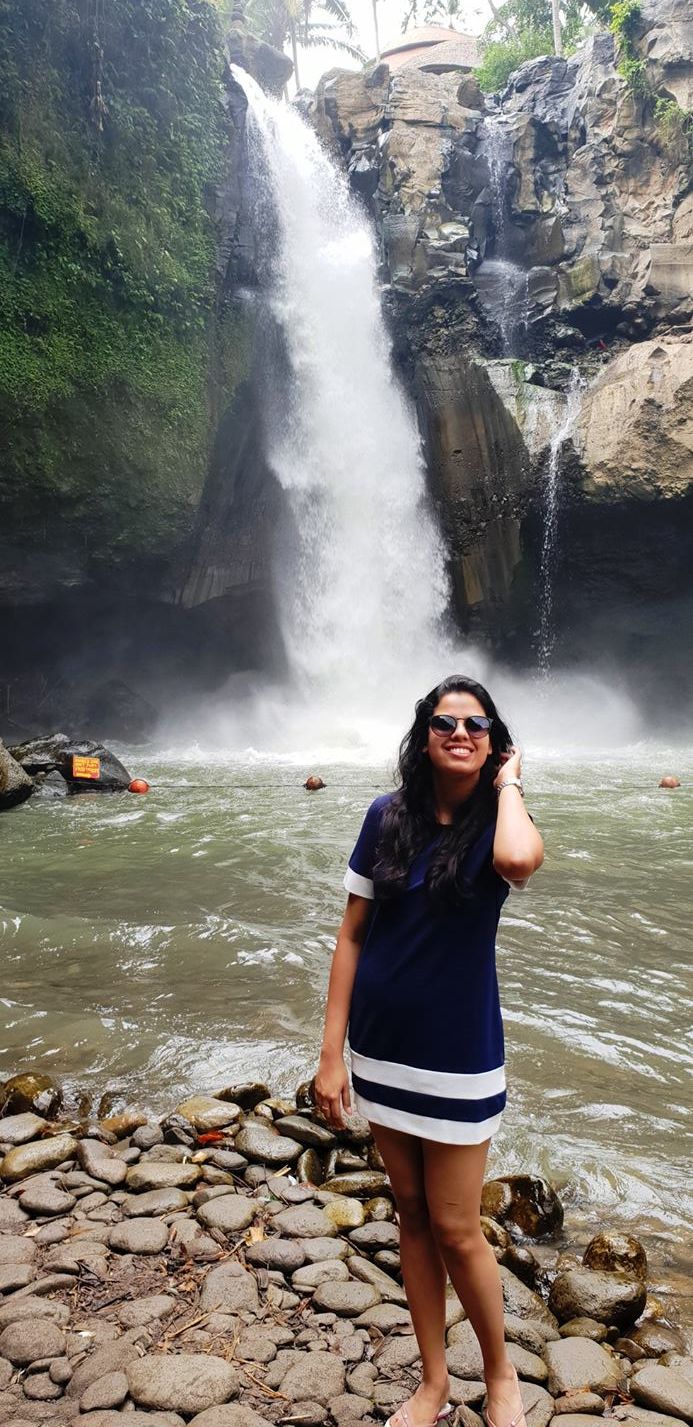 Ajinkya and his wife were escorted to Ubud, one of Bali's most popular tourist attractions, to get a taste of the local culture and art. The pair visited an artisan town and learned about the local art and crafts. While some of the things made it into their shopping bags, others were left to be admired. Following a spiritual visit to the Goa Gajah Temple and a tour of the enthralling Tegenungan Waterfall, the pair headed to a coffee plantation in Kintamani, a lush and verdant settlement on Indonesia's western border. Coffee plantations, fruit orchards, and beautiful rice terraces are all famous in this area.
"Our third day consisted of a trip to Ubud, a coffee farm, Kintamani, and some shopping. The Tegenungan Waterfall was incredible, the coffee farm was fascinating, Kintamani was beautiful, and the shopping was extensive. It was a highly interesting day, and we thoroughly enjoyed every minute of it."
4. Beach Day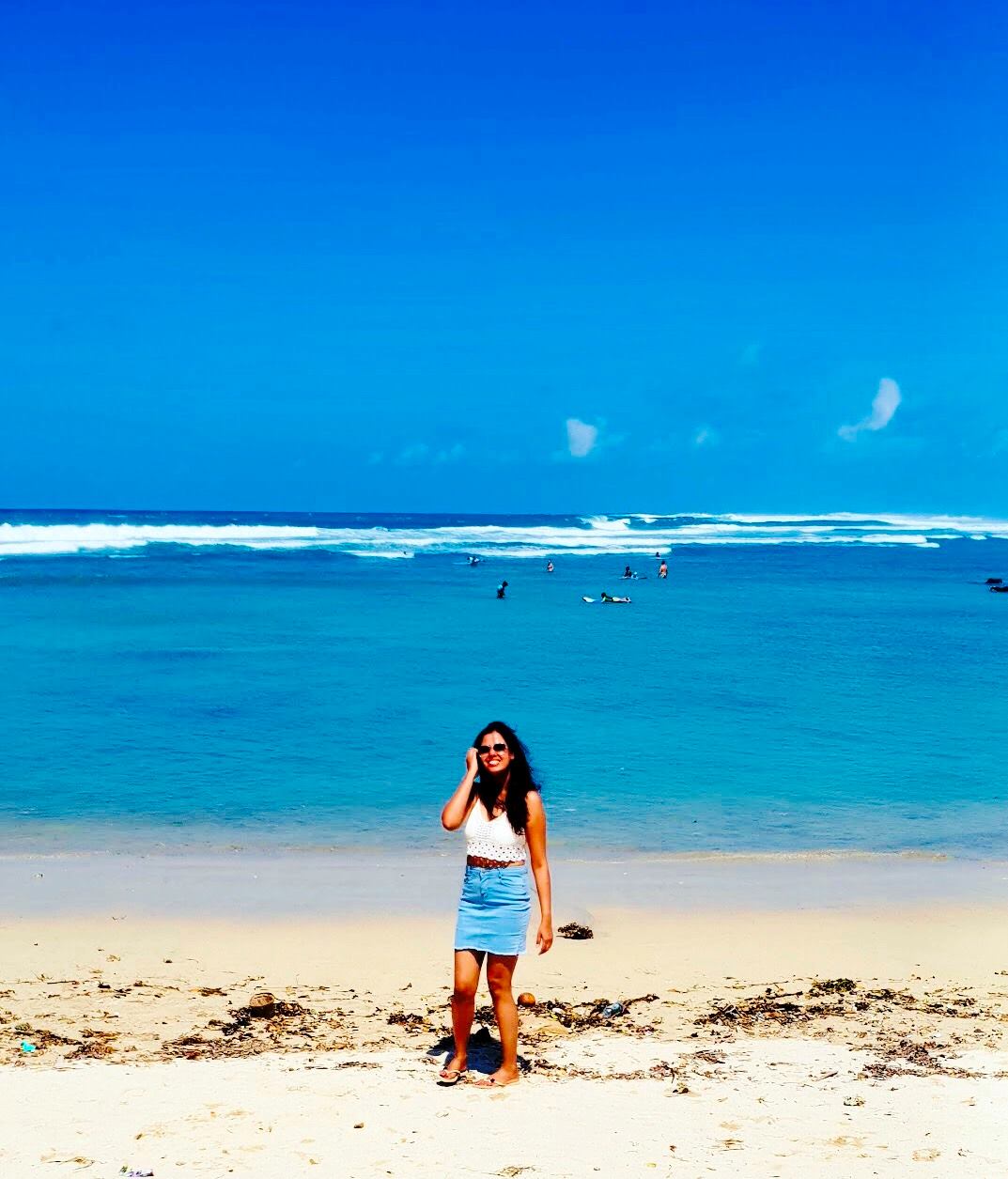 "We had to transfer to Nusa Dua the next day, and it was difficult to say goodbye to our lovely pool home. Nusa Dua, on the other hand, was equally beautiful. It won our hearts with its beautiful beaches, colorful culture, and several spas. We were planning on going beach hopping!"
"As soon as we arrived at our hotel, we rented a two-wheeler and started out to explore. We had a beachfront hotel and took advantage of it. We spent some time at the nearby Benoa Beach before heading to Geger Beach. I can't begin to express how enticing the ocean's azure water was. We dive into the ocean, played in the waves, and had a great time."
5. Surfing!
"We headed to Nusa Dua Beach, where we tried our hand at surfing. It is not, however, as simple as it appears. I finally managed a very tentative half-stand stance after falling off numerous times. And the entire time, my wife was lying face down on the surfboard. Well, that was her surfing style."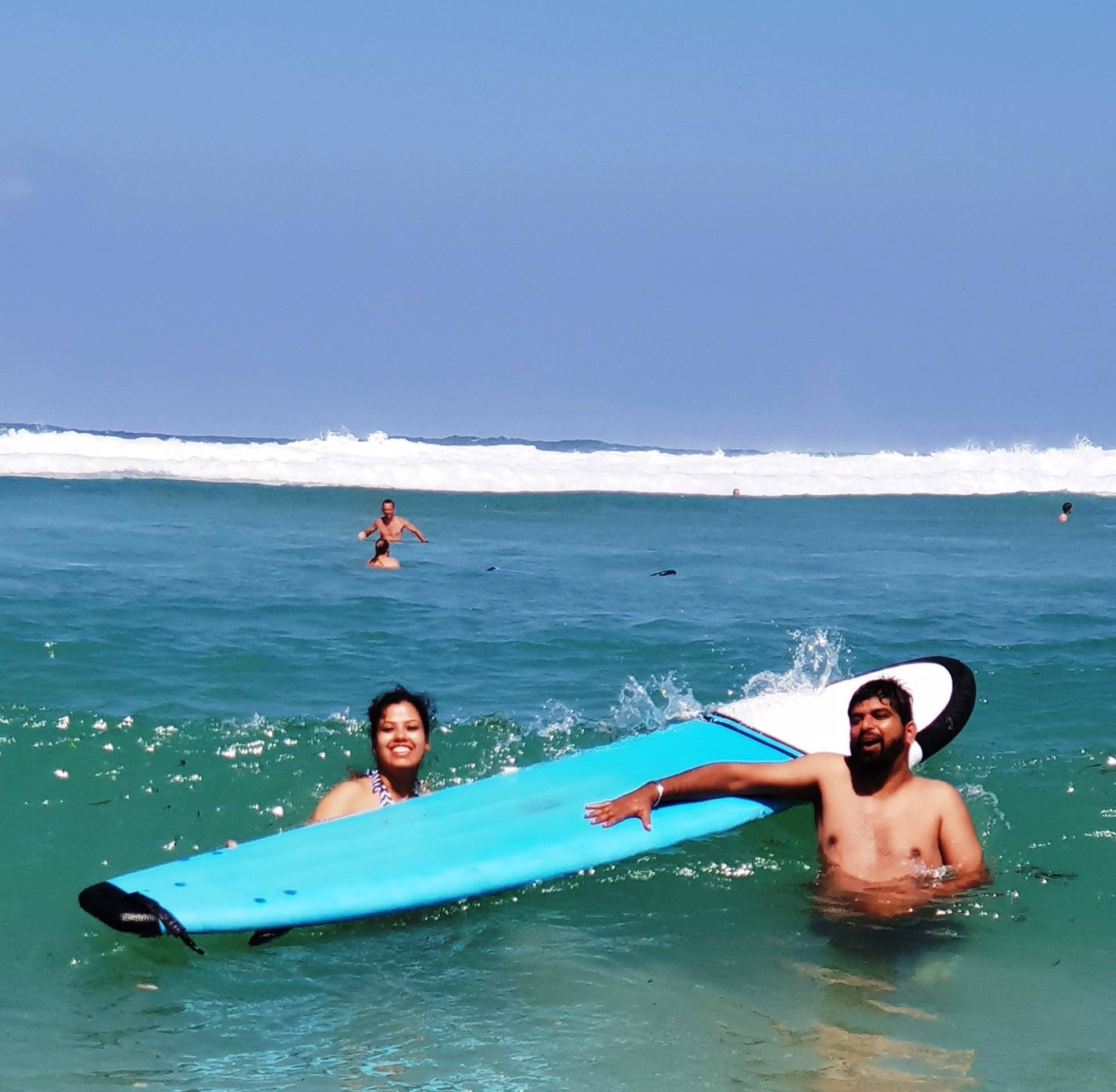 "There was a time when I was afraid of the ocean. At one point, the water was completely calm and reached our waist. Then, in the blink of an eye, three powerful waves twice our height swept us back to the shore. We were scratched virtually everywhere on the beach because of the rocks."
"After that, we went to the quaint, gorgeous, and less commercial Gunung Payung Beach, where we were astounded by the scenery! The beach was small, with quiet white sand but the most powerful surf. My wife's cherished sunglasses were lost to the powerful water as we were practically washed away! We were exhausted from being in the ocean all day, but we couldn't pass up one last trip to Nusa Dua Beach. As usual, the sunset was stunning, and we left with a sorrowful heart but pleasant memories."
6. The Ending!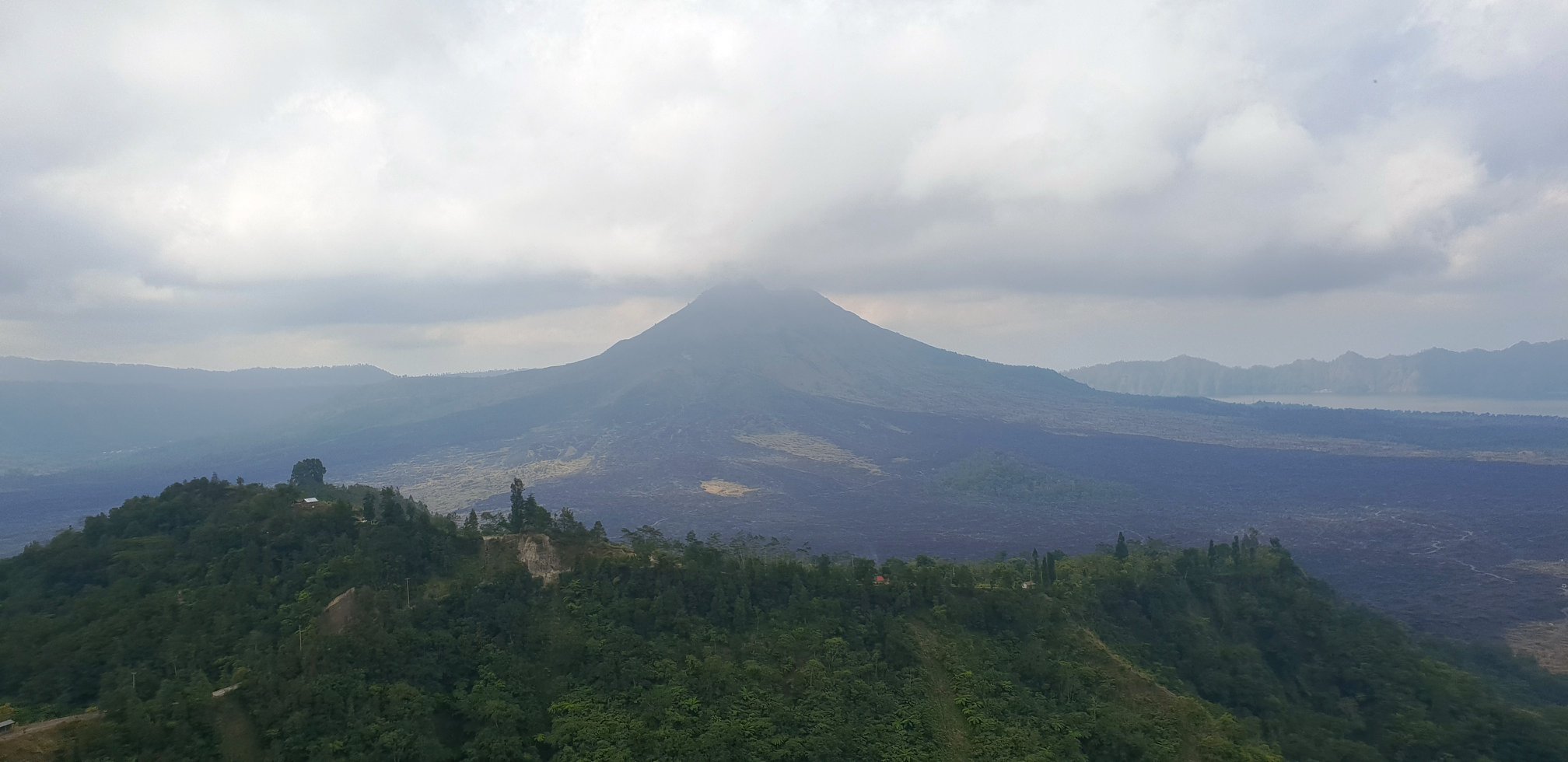 "Our Bali adventure came to an end when we had an early morning departure the next day. Words can't express how great of a time we had, but the endless memories and billion photos we took will live on in our hearts until the end of time."
That is how Ajinkya and his lover were treated by the lovely land of Bali, who showered them with affection and made their time here unforgettable!
7. Advice For The Readers
Take an adequate amount of Indonesian currency.
Bring a lot of swimming costumes; just a few will not be sufficient.
Bintang - Lemon Flavor is a fantastic beer made locally.
Be prepared for strong sea waves — the water will appear calm and composed one moment, then a wave taller than you will appear the next.
Make an application for an international driver's license.
Luwak Coffee is a must-try. It's a must-do!
At the spa, on the beach, and everywhere else, bargain, deal, bargain!
Just relax and enjoy the incredible experience that is Bali!
Check out the incredible honeymoon package in the Andaman Islands, surrounded by the magnificent peace lavishly generated by the turquoise water and the huge white sand beaches.