Raghunandan Exploring The Natural Beauty Of Meghalaya With Thrillophilia!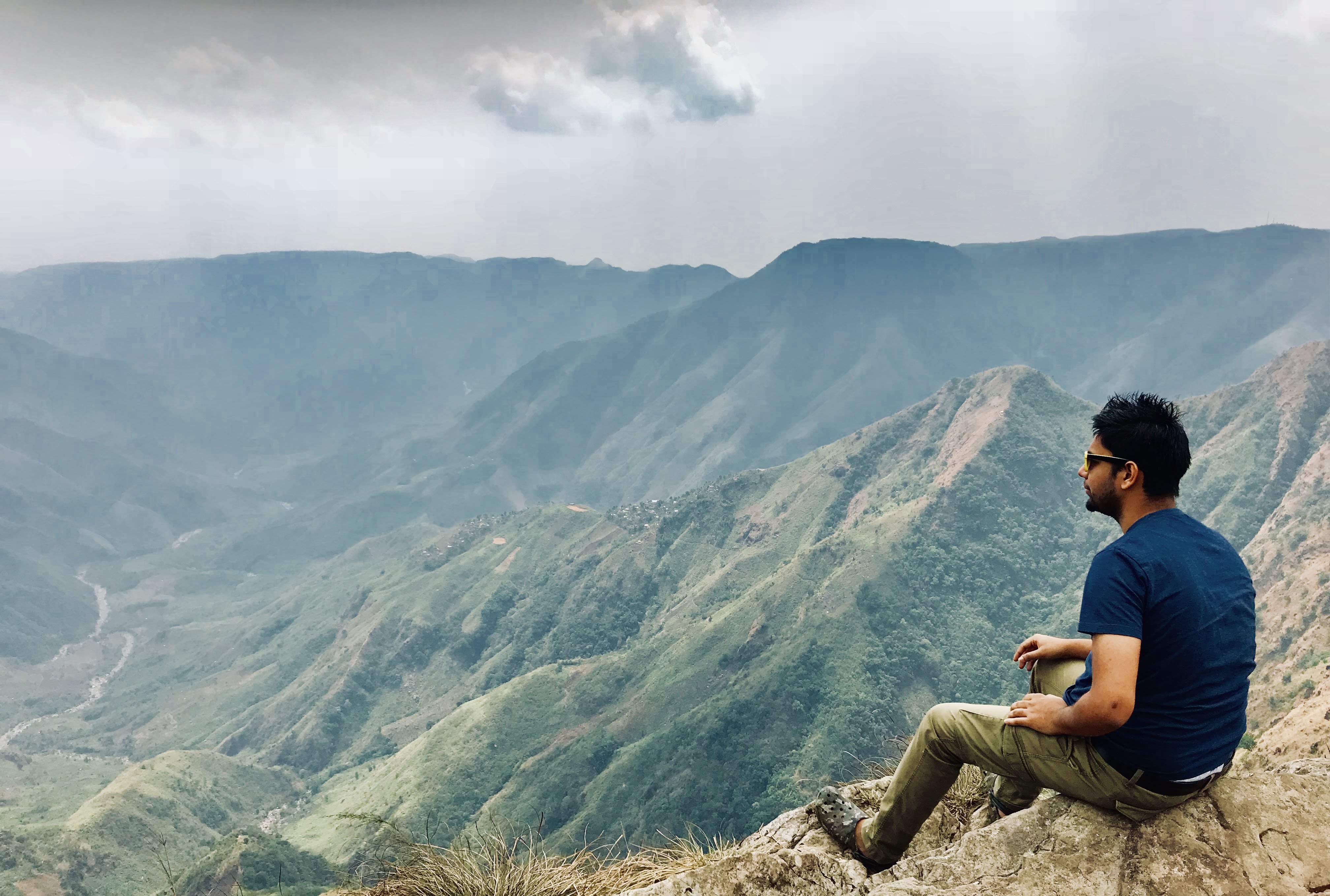 In the words of fellow travellers, Raghunandan Gupta, is a 'lively individual' who will always be on the hunt for new and interesting locations. He's a self-described 'explorer' who's an engineer by profession. Raghunandan describes himself as a traveller with a broad spectrum, someone who loves to go backpacking on a weekend getaway or a storyteller who regularly embarks on long-distance treks to collect anecdotes from his experiences to share with others. Most days he is busy with his job based in Bangalore and living through the mundanity of life.
During the last week of March, Raghunandan decided to embark on a short trip to Meghalaya in the northeastern region of India. He was drawn to this mesmerizing land due to its abundance of natural scenery and the everlasting greenery.
Why Choose Meghalaya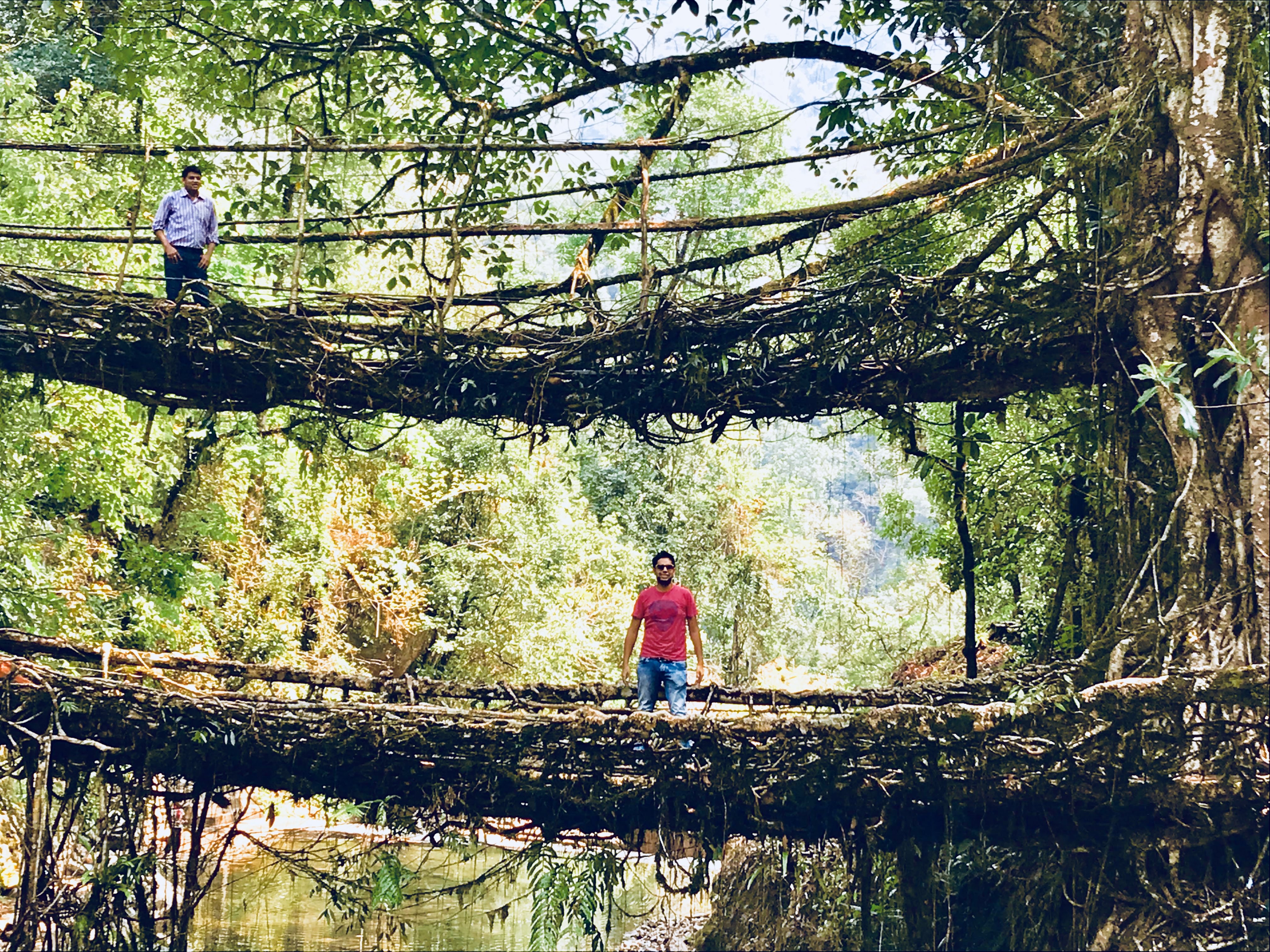 Raghunandan is a thrill-seeker who enjoys discovering new things. Raghunandan had been searching for a destination like Meghalaya, that has all that a traveller could want: caves, waterfalls, scenic views, woodlands, and beach towns. A solo excursion to the state was justified because of the rich land's uniqueness. When asked why he chose to visit Meghalaya, he explains that the people of the state are "nature lovers," and that this makes the state particularly attractive.
Even though Raghunandan was travelling alone, he had high hopes that he would meet interesting people and make new friends along the way. "In the beginning, I was travelling alone, but I met a few folks along the way who then became my travelling companions. That's what I love about solo travel," he said, describing how the people he meets, while on the road, change constantly.
Choosing to make the journey alone has its advantages, such as the opportunity to meet new people and become a major part of their journeys and vice versa. While travelling, it's a great idea to connect with people and share your own life experience with them. Oftentimes, you meet new friends in the most unconventional of ways. It was Raghunandan's desire for peace and tranquility that prompted him to embark on this journey on his own. A Meghalayan taxi driver led him to some of the state's most exquisite restaurants, and a group of teenagers who assisted him in pitching a tent close to the river.
Exploring The Mesmerizing Land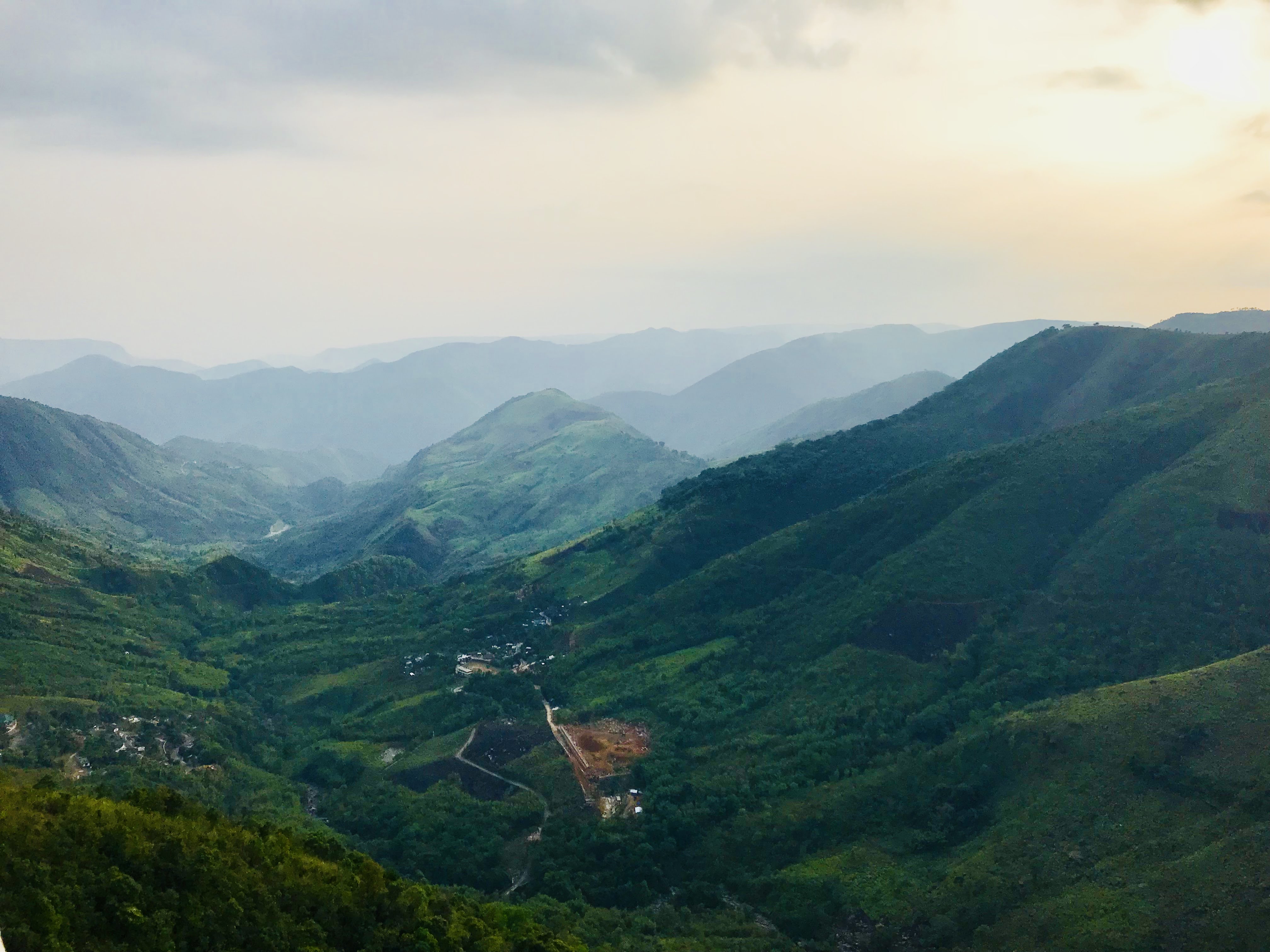 As a part of Raghunandan's 6-day journey through Meghalaya, he was able to enjoy the entire region's natural splendor. In Shillong, he took a taxi and decided to drive through the hilly terrain to take in the breathtaking scenery. On the straight roads, he was able to get a sense of how Meghalayan homes appeared to be big and cheerful.
I thoroughly enjoyed the cave exploration on this trip! The Mawsmai Caves, situated 60 kilometres from Shillong in the Mawsynram village, were a treasure trove of fossil remains and tales for both nature and history buffs. After his first thrilling experience in the cave, Raghunandan knew this journey was going to be a memorable one. Upon exiting the limestone caves, he had fascinating tales to tell his family and friends.
After driving down a steep hill to Cherrapunji, which is among the wettest regions in the country, Raghunandan was met with more challenges. There are no better waterfalls in India than the marvelous Nohkalikai Falls, which are a must-see for anyone visiting the area. "The grandeur of the waterfalls in Cherrapunji is a wonderful sight," explains Raghunandan. If you're looking for a great place to watch the sun set behind the waterfalls, head to Motor Rock just next to the falls. In order to prepare for the day ahead, Raghunandan checked into his guesthouse after enjoying the gloriously relaxing Sun.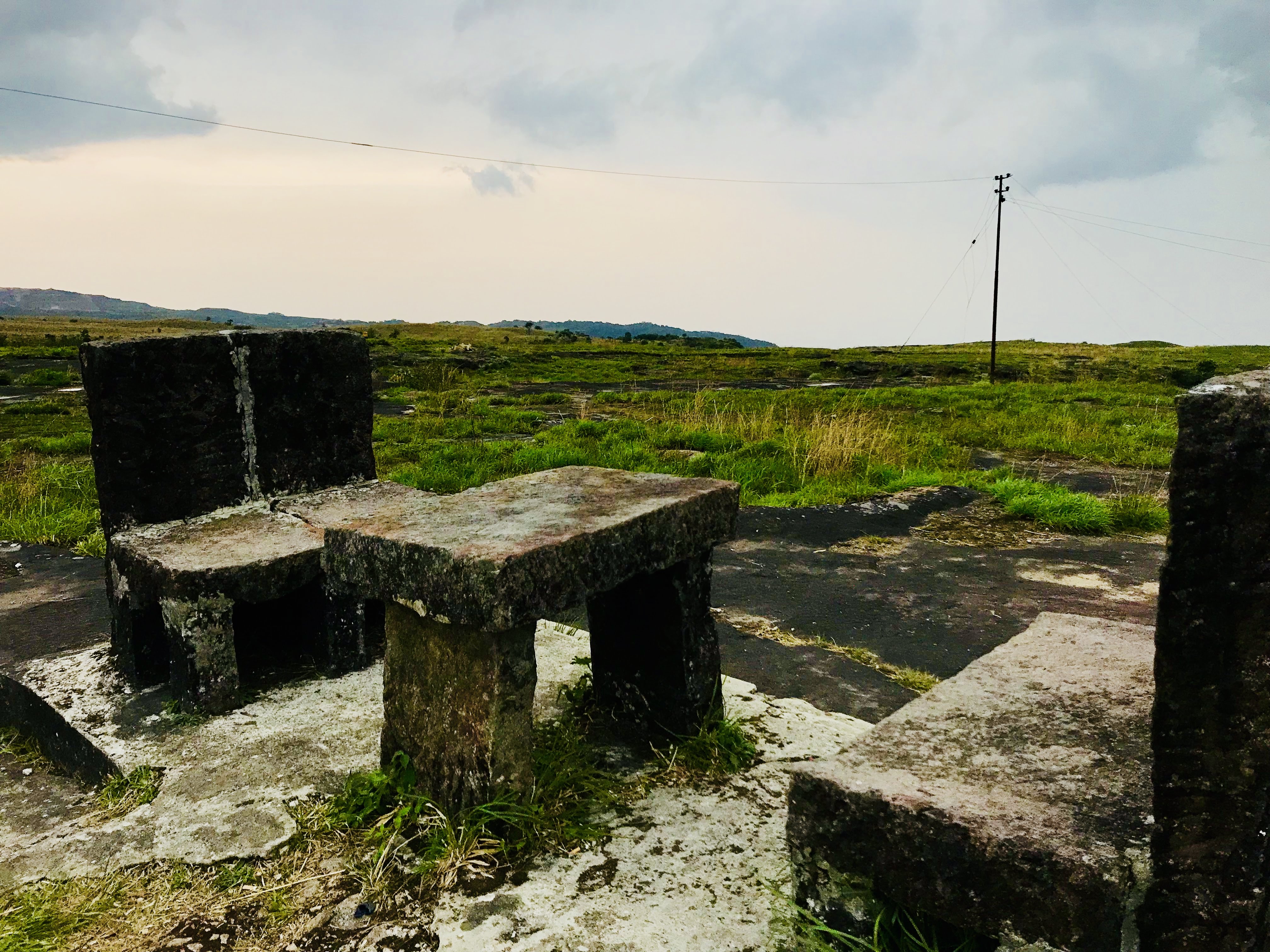 Raghunandan's day began with a grueling trek of 3000 steps down a hill to the Double Decker Living Root Bridge, which really is similar to a hike. It is only in the northern part of India that you will find such tree root bridges. The thick forests punctuated by a river that frames the Double Decker Living Root Bridge are a photographer's dream come true. This area was worth the journey and the efforts for Raghunandan, who spent an hour here sightseeing and eating Maggi.
At this point, Raghunandan had arrived at the Dawki River, one among India's cleanest rivers. Observing the clean waters of this river while camping, Raghunandan opined that it was a memorable moment that served as a reminder of nature's beauty.
The very next day, Raghunandan jumped into the Dawki River's icy depths for a much-needed dose of rejuvenation. When he described the water's clarity, he said, "I could conveniently see up to 10 feet beneath its surface!"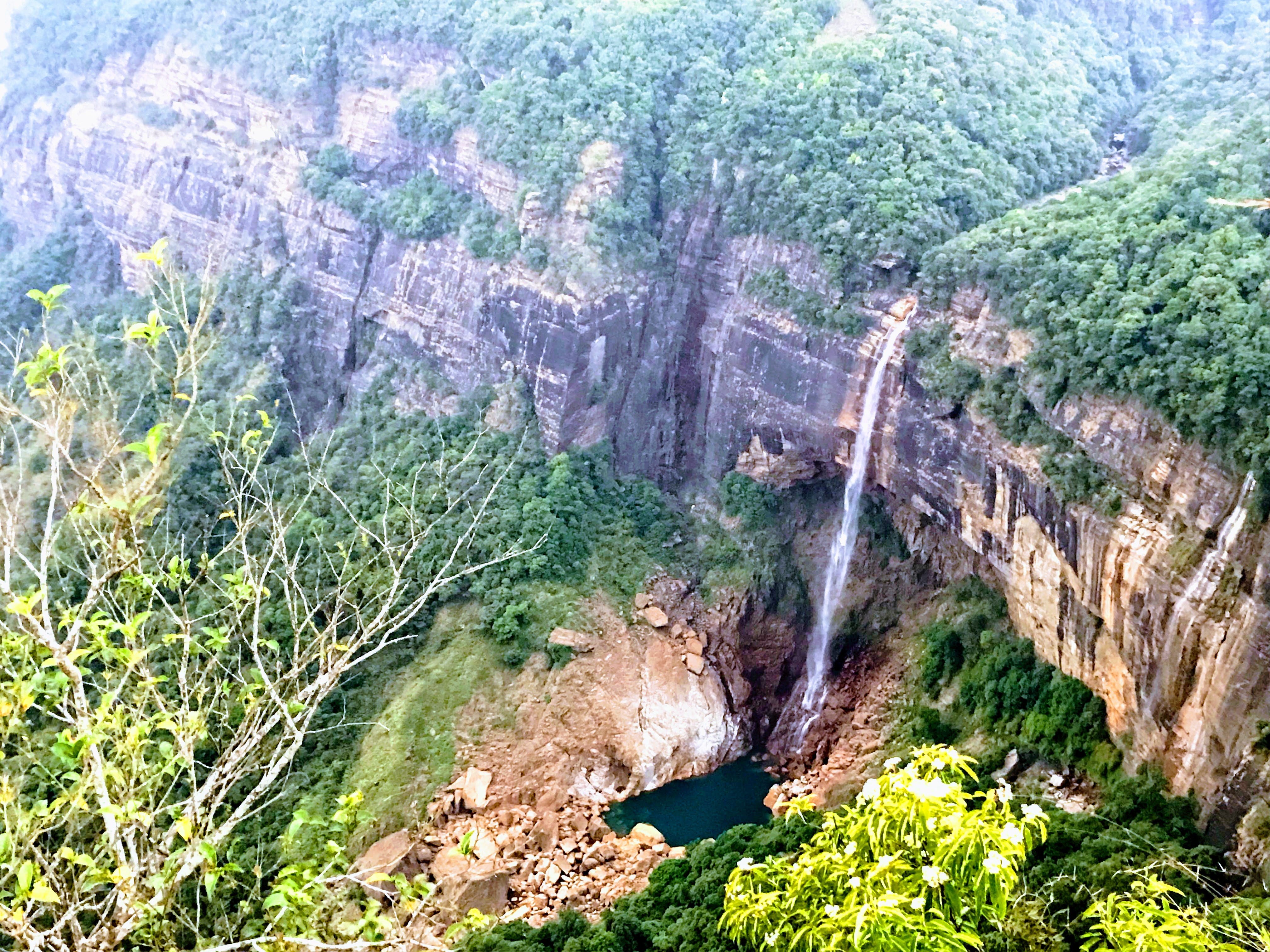 After exploring the Dawki River, Raghunandan made his way to the immaculate village of Mawlynnong, which had been declared the cleanest in Asia (2003). The village of "God's Own Garden" in the East Khasi Hills is well-known for its cleanliness and its position as a role model for the rest of the nation. Mawlynnong's citizens and air, which is just as clean as it gets, were the most delightful aspects of the village for Raghunandan.
He had just begun his journey through Meghalaya with a multi-tiered waterfall known as the Elephant Waterfall can be found near Shillong in northeast India. Situated just 12 kilometres from Shillong, this is a must-see for its beautiful scenery and calming water sounds. Additionally, Raghunandan spent time at Shillong's Natural Golf Course, which he considers as perhaps the most tranquil location in the area.
Also Read: Rahul's Unique Anniversary Celebration In Manali
Cherry On The Top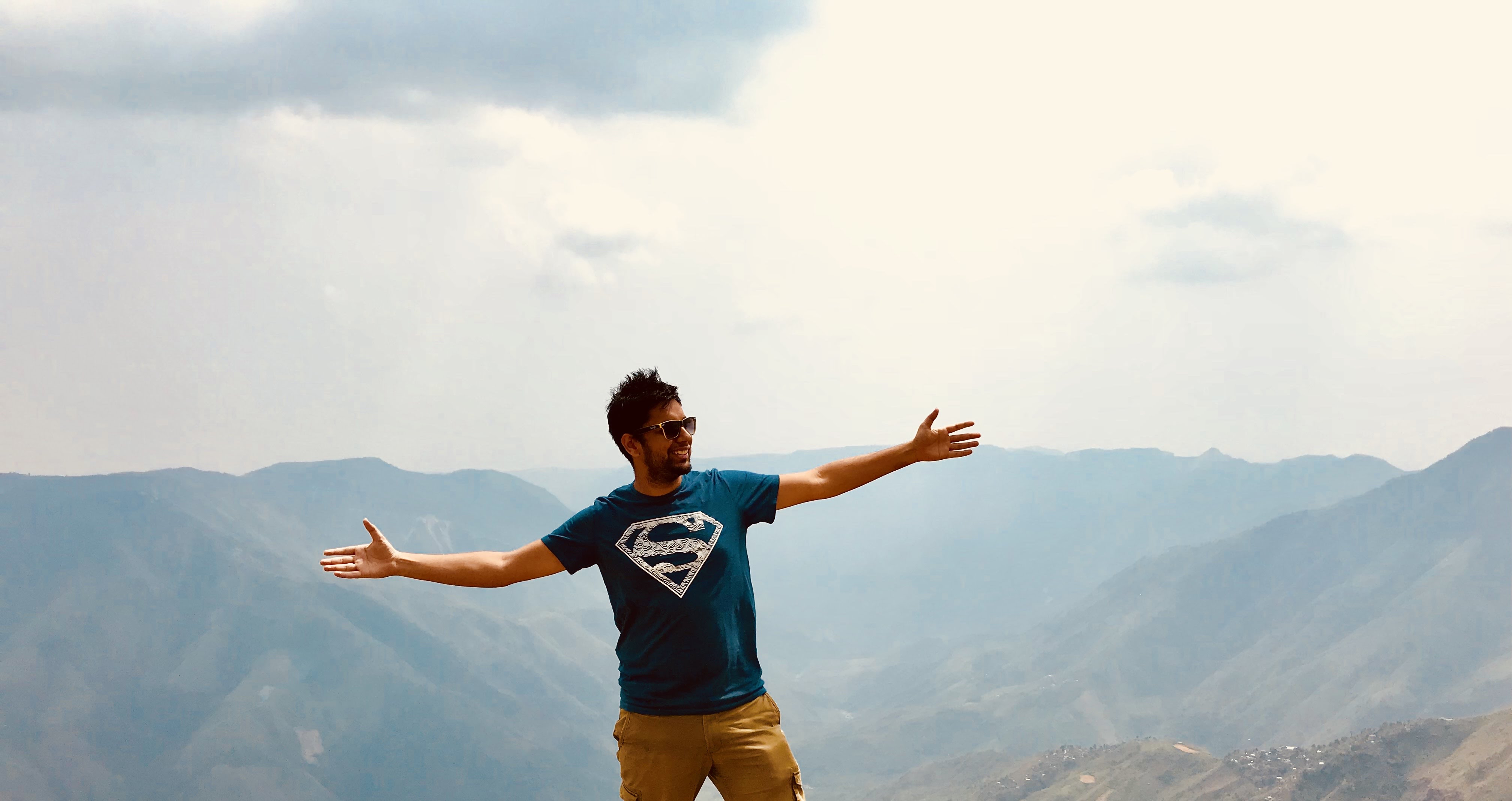 Last but not least, Laitlum Canyons awaited him on the final day of his trip. Shillong and its stunning valleys can be seen from a singular perspective only possible from this vantage point atop the East Khasi Hills. In addition to being a photographer's dream, Raghunandan recalls that "the Laitlum Canyons is a backpackers paradise" including during his visit.
In the end, Raghunandan couldn't have asked for anything more than a wonderful journey to India's most stunning location. He is now planning a trip along the entire coast of India, motivated by this experience.