Just Steps From The Secret Lake Of Roopkund Trek With Naman And Thrillophilia!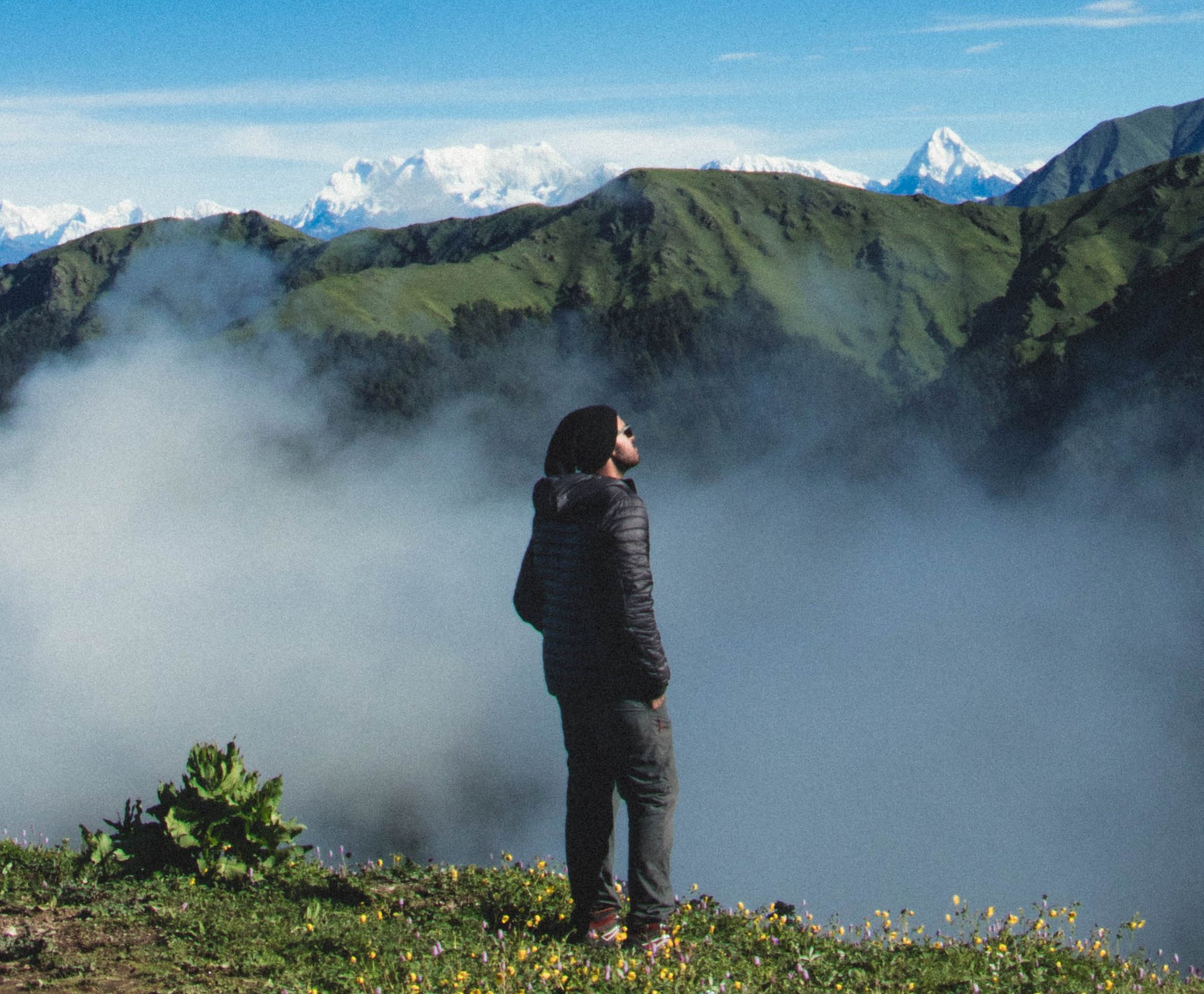 Just Steps from the Secret Lake of Roopkund Trek with Naman and Thrillophilia!
"Success is a process, not a goal." The act of doing is frequently more significant than the result." Taking on the big mountains was a difficult assignment for Naman, an ambitious filmmaker from the little city of Ghaziabad. And to think that nothing could ever go wrong on such a risky expedition was insane, but perhaps that is exactly what will characterise him.
"Life is never straight; it is constantly twisting, always ups and downs," Naman explained.
Discovering Great Stories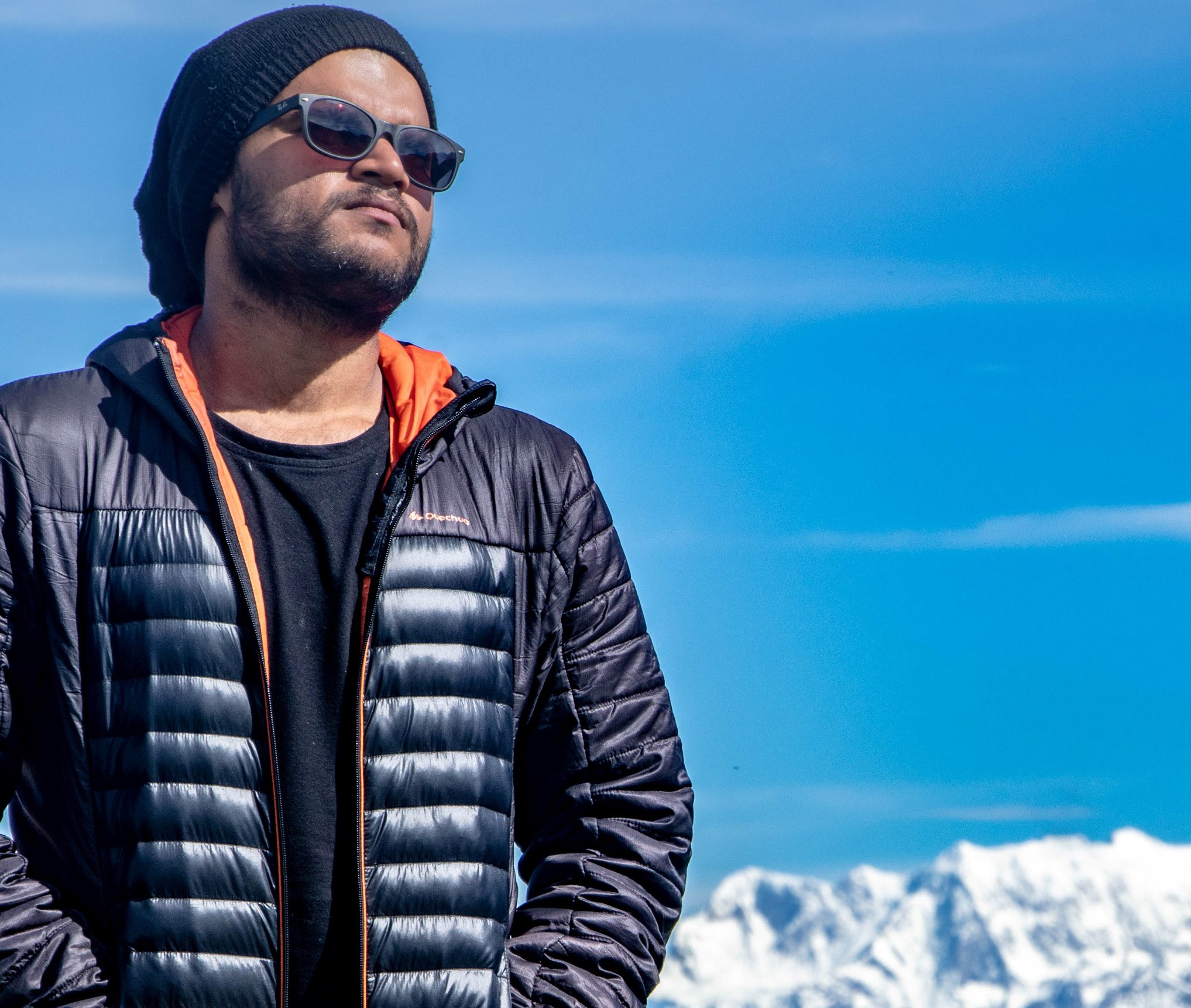 In quest of wonderful stories to share, Naman embarked on his first hike to Roopkund, which is located at a height of 15,696 feet above sea level. He began his trek to Roopkund from Delhi, with the goal of reaching Kathgodam first. "It was just more convenient," Naman further continues, "All I knew was there was a road, and I had to pursue it," he recalls. "Nothing could possibly go wrong. As it turns out, I couldn't have been more incorrect."
When Naman awoke the next day, he inquired about their whereabouts with the driver, who informed him that they had left Kathgodam 20 kilometres earlier. Naman, stunned, alighted from the bus in the middle of nowhere, confident that buses would be available to return him to Kathgodam.
Naman explains that he had two alternatives in his hands- either to wait there and hope for a bus return, or to just start walking in the direction of my objective. Instead, as a result, he began walking, then softly jogging, and then running. On the way, he inquired if anyone might give him a lift to Kathgodam. "I was so disoriented that I began asking folks to drop me off at Roopkund. I got to a crossroads and was so perplexed that I asked a passing cyclist if he could help, and he inquired whether I meant Kathgodam." He claimed that he was heading somewhere close and would drop him off. "It was a relieving experience to be riding downhill on a bike with such beauty all around on such a captivating morning," he said.
Also Read: Women Group in Valleys of Ladakh with Thrillophilia!
The Adventure Has Only Just Begun!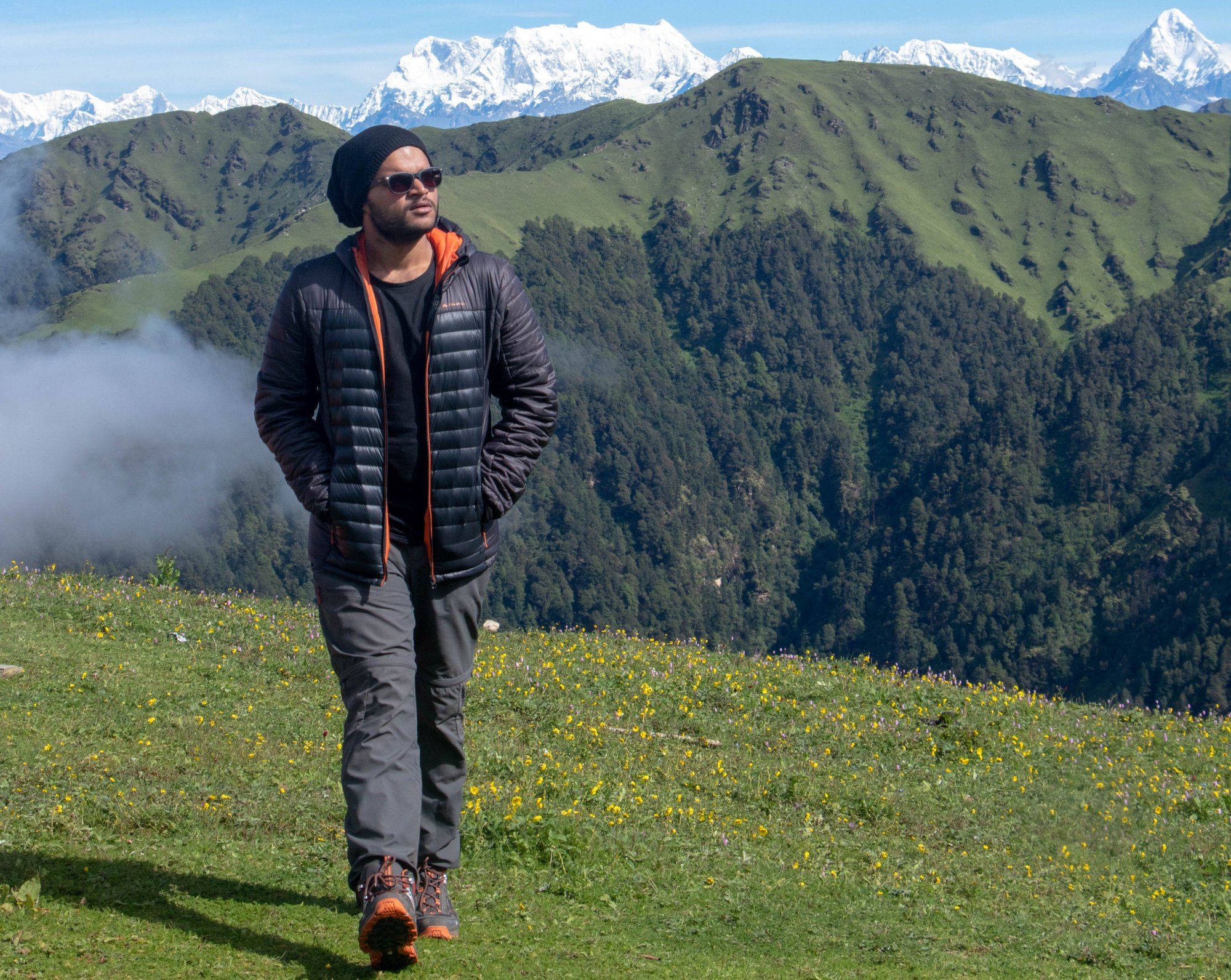 By 8 a.m, he had arrived in Kathgodam. Naman felt fortunate as he was passionately praising himself. When he arrived at the trek's meeting site, he discovered that no one from the team was present. "Thinking I had come early or was in the incorrect spot, I contacted my Thrillophilia agent. To my surprise, he informed me that the bus will leave at 7:30 a.m. with all of the passengers. I informed him that I had been requested to call him, which I did. He hung up, claiming that I was late due to no fault of his own. I mean, I haven't even started the actual walk yet, and this was a major setback. When the phone rang again, he assured me that a cab was returning just to pick me up. As a result, I arrived early to meet the remainder of my party, certain that there would be no further surprises." Once again, he was mistaken.
Some Reassurance Was Required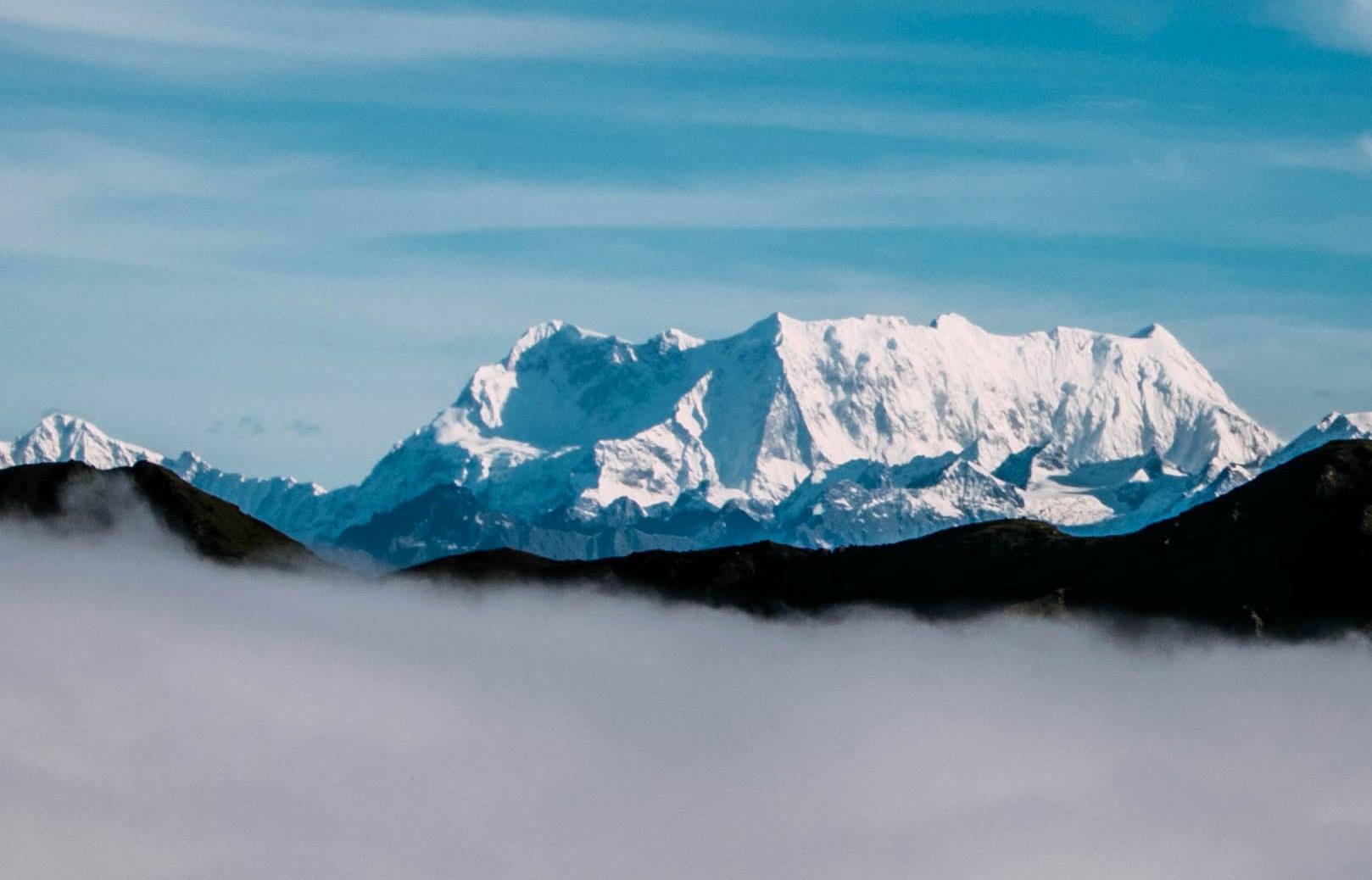 When Naman and his crew received the briefing regarding the walk and the anticipated behaviour from them the next day, he felt anxious about the part where they informed him what lack of oxygen may do to them. Worse, they couldn't take any medicine since it would make them sleepy on the journey, which may have been fatal. There were no second chances or retakes at this height. He explains. "I dialled my parents' number, my girlfriend's number, and my closest friend's number because I was terrified. I explained to them that I had not travelled this far to die. Since the day I stepped outside my house, nothing good has happened. Nobody puts so much money on his or her own demise. They all laughed at me and reassured me in their own manner."
The next day, when he began their trip, Naman discovered that there were 22 people in his troop from various regions of India, as well as a British couple celebrating their wedding anniversary. Most of them were also first-time trekkers, which he didn't realise because he'd missed the bus and they'd had an early start on the chats. "They were conversing as if they'd known each other for years, and I was the only one who was alone. But, as life has a way of doing, I was mistaken," said Naman.
Suggested Read: Happy Baliversary To Chandresh With Thrillophilia!
The Journey
The journey began on a well-maintained road, but soon veered off into the hills. Naman was enthralled by the pure air and the lush vegetation. By the time they arrived at the first campground, they were exhausted. He said, "Sharing a sleeping tent with two other people, and sleeping in a congested sleeping bag on a rocky surface made me realise that trekking wasn't as glamorous as I had imagined. I must say it was a sensible decision."
The Question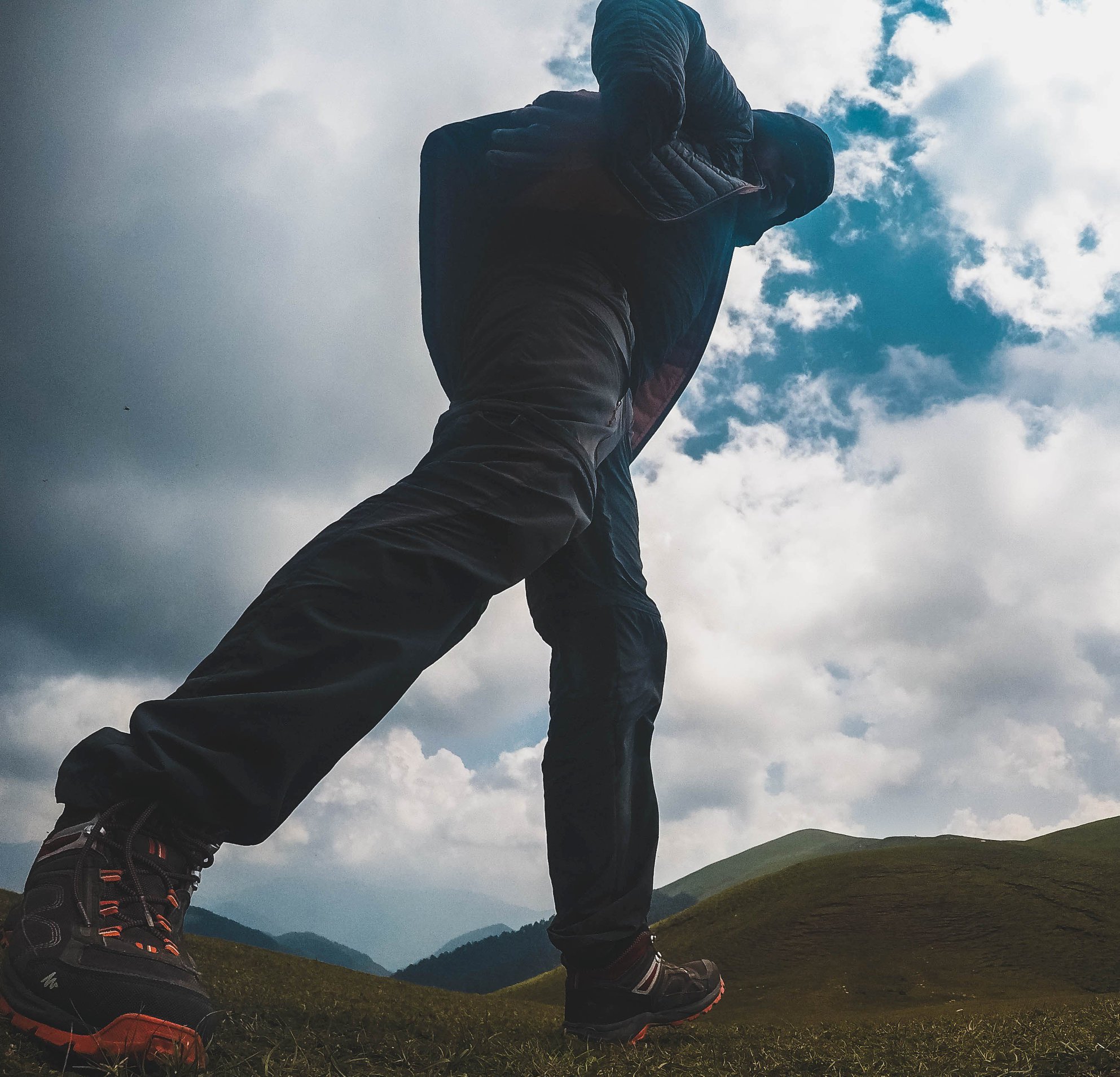 The goal was to arrive at the last campground at 2 p.m., get some rest, and then begin the walk at 2 a.m. However, the weather conspired against Naman's plans, as it began pouring at 11 p.m. and did not stop until 7 a.m. Naman's troops had split into two camps at this point. Naman agreed with the argument that the summit was less important than their lives. "I learned at that moment, that I wasn't the centre of everyone's universe," he recalls of the day the rest of the group walked to the lake. "They were on their own journeys, facing their own challenges, which is why we praised them and they thanked us all when they returned from the top, narrating their experience for us. I just asked myself a simple question: "If you don't achieve your ultimate objective, all of this experience of meeting new and different people from other locations, sharing your sorrow with them and sharing your joy with them is for none."
Naman was very grateful to Thrillophilia for giving him this trip which was the most important break in his life.
Check Out: Vasundhara's Last Minute Trip To Andaman With Thrillophilia!