Happy Baliversary To Chandresh With Thrillophilia!
Take a moment to picture yourself neck-deep in paperwork, meetings, lunches with colleagues, and sleepless nights. Picture yourself doing that almost every day. Please don't feel sad about it, it's every Jack's story, and we're all Jacks. How about if someone shows us a bigger picture, a meaning to all our hustle, and takes our hand and pulls us out for a good time now and then? This kind of person is called a 'Soulmate'.
Meet Chandresh Sharma
A young entrepreneur, Chandresh Sharma, has a similar story to tell. A business owner's day is not his own. There are meetings, emails, reminders, sales, and executions. Chandresh says, "Being an Entrepreneur, I always have my desk hidden behind that pile of papers, and I always have Business meetings and stuff." But he didn't realize just how different it was about to get!
The Motivation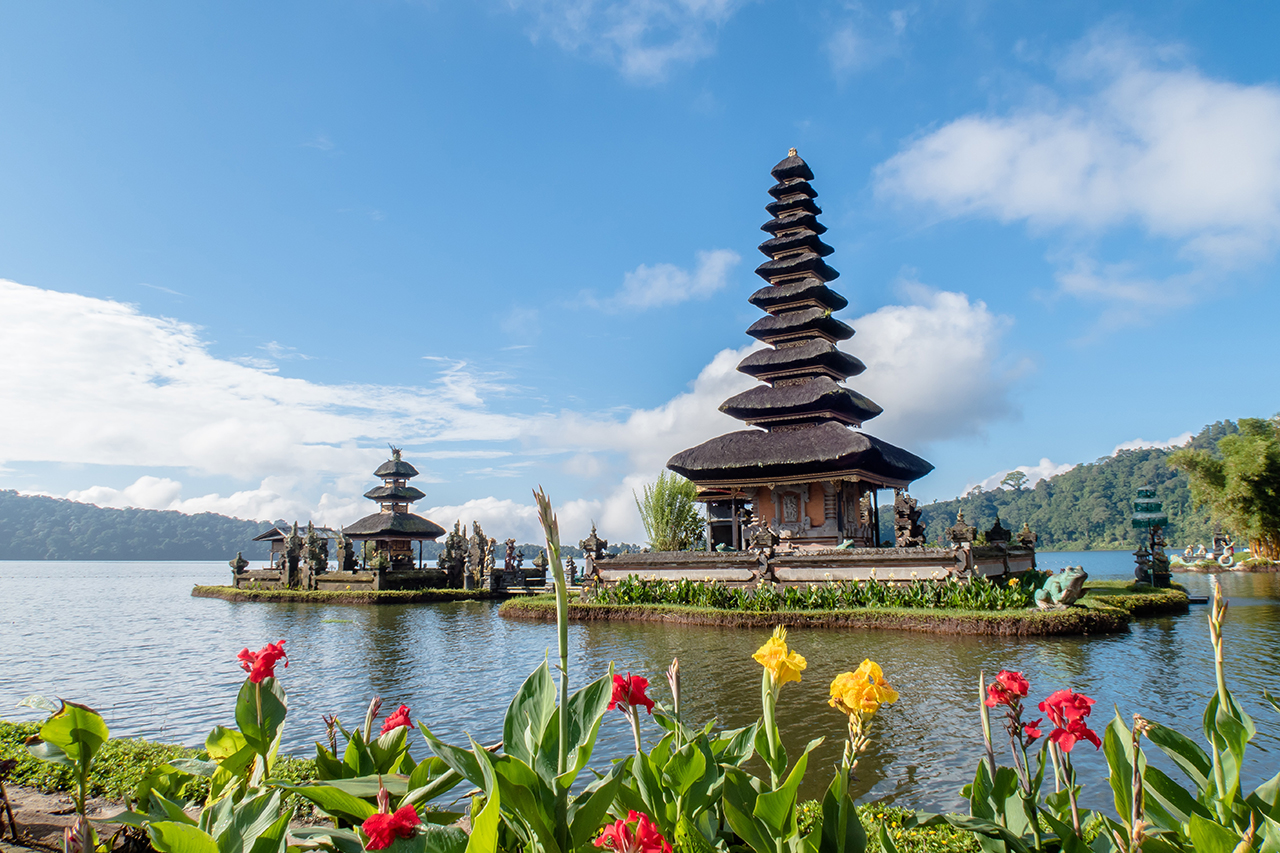 "…when it's your anniversary, you gotta make it special!" Motivated by a desire to give his better half a better anniversary, Chandresh made a decision to go on a trip that Deepti had wanted to take for a long time - the romantic Bali trip!
Bali is the number one place for couples. The calm, soothing vibe, along with the scenic views, make it a top choice for couples. Chandresh and Deepti were psyched for the trip, but they didn't think it would be this good.
Chandresh says, "The days flew by like the bullet train." It was a bit like the feeling I used to get when summer break got over.
Bali and the Couple
On being asked how he perceived his vacation, he said, "Even when we took off, I was thinking about the office. I even packed my laptop, just in case I got bored. Once we landed on that foreign soil, I was enchanted. I forgot all the hustling and work PPTs I had planned. I felt nothing like the cities we had seen, and the green land made me forget all about the hustle."
They took Thrillophilia's 6-day Bali tour, which included the romantic Sunset Dinner Cruise, tour to Uluwatu Temple, Tampaksiring / Batuan temple tours, Silversmith and Painting Village, coffee plantation, Mount Batur, Lake Batur, Ubud, Tanah Lot temple and the surreal Candle Light Dinner at Jimbaran Beach Club. They also spent the day playing water sports and getting a massage. Pretty dreamy, huh? Sure is!
Making Memories While Going Down The Memory Lane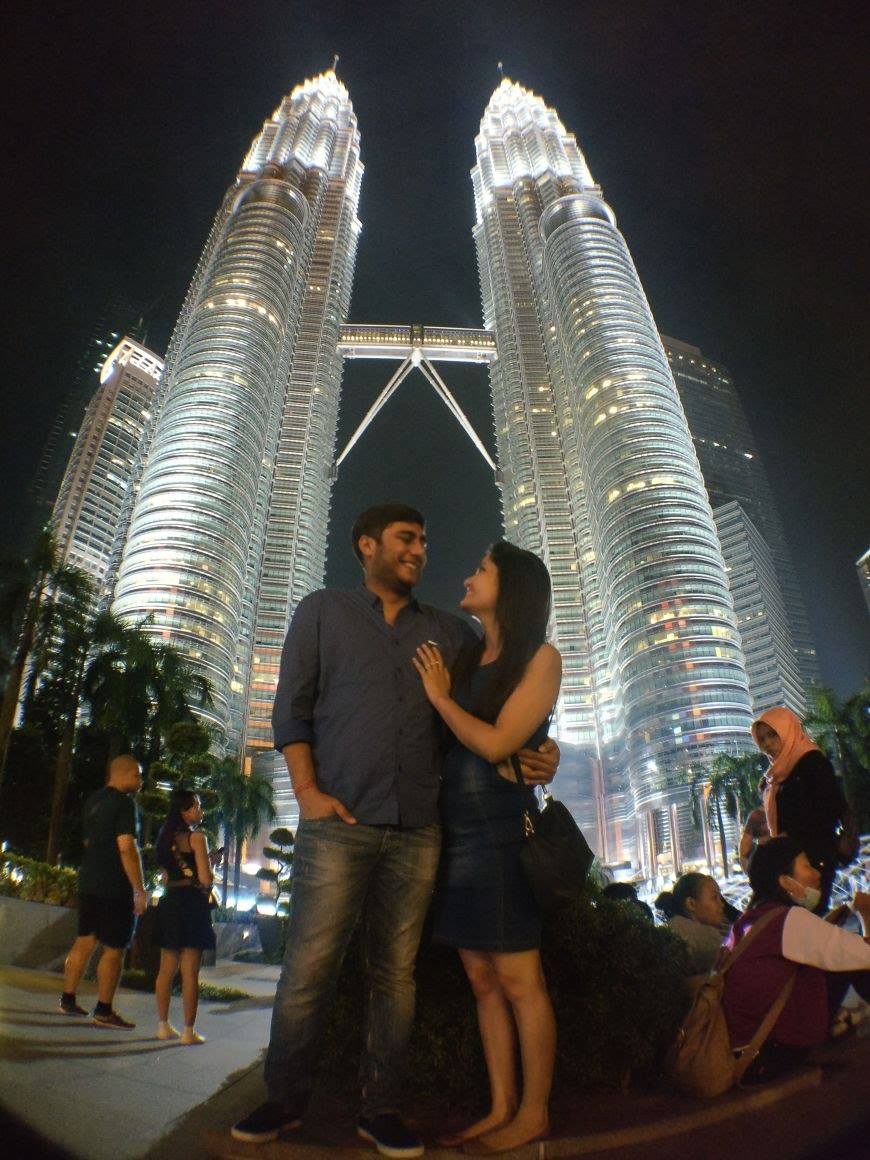 Chandresh was taken by the Balinese vibe and the locals. "Ketut, the middle-aged guy who welcomed us in Bali, was the best guide there is. We were amazed by the beauty of Bali and the people there thanks to the funny taxi guy."
In contrast, Deepti fell in love with the resort they were staying at while enjoying all the attention from her husband. Chandresh says, "The resort where we stayed was so beautiful that my wife started drawing inspiration for our future house."
A booking was made by the couple for an extended vacation to Kuala Lumpur and then Malaysia. As Chandresh flips through all the wonderful memories, he describes one as, "When we were waiting at the airport for our boarding call." As my wife shuffled pictures on her phone, I was listening to Coldplay. Then I pointed her to the gift shop and asked if she needed anything? 'Yes, but not from the gift shop,' she said. Let's travel on all of our anniversaries until we see the entire world. So there we were, making our Traveling Pact."
Thrillophilia guys made this trip a perfect escape for me. I can't thank them enough. You can't beat the romantic candlelight dinners along the lakeside or deep-sea diving with beautiful fishes of all colors. Wonder which I'd miss most. Those crazy rides at the amusement park are definitely what my wife would miss the most.
Chandresh told us a hilarious story about how he couldn't dress up for fun as an entrepreneur. "I wore my formals to an amusement park where even people in their 60s were wearing comfy shorts. My wife said that I looked like the park manager."
Deepti and Chandresh also had a scary experience in Bali, which turned out to be their highlight and made a statement about the place. Here's what Chandresh had to say:
The Fearful Fun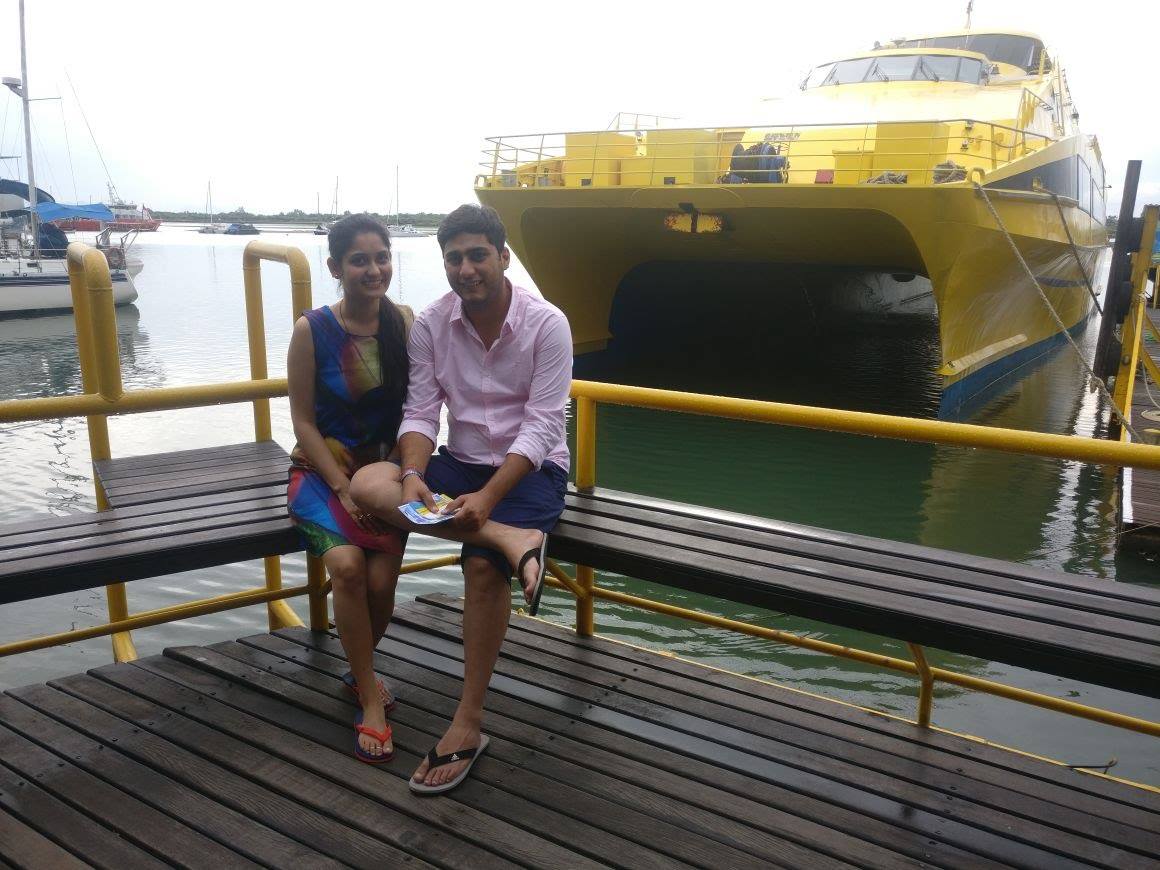 One night we were walking around a street market in Bali. All our phones, money, and hotel keys were in the bag. Suddenly, my wife said, "Where's the bag?"? It stopped me in my tracks. We spent the next 3 hours searching everywhere, including shops, markets, and all the places we'd been to. We asked everybody we could think of.
Eventually, we gave up and headed back to the hotel. As we walked in, we calculated how much we had lost, and the manager asked, 'Is this your bag, sir?' I shouted 'Yes!' Everyone in the lobby heard me.
My wife was in tears of relief, and I was speechless. In the future, if I visit Bali again, the hotel staff would be one of the reasons for my choice to stay on their property."
In addition to Chandresh and Deepti's romantic getaway, they bumped into one of the cutest couples along the way. "Our first encounter was with a couple celebrating their golden jubilee in their late 50s. These guys became our Travel Guardians right away. Even got invited to their hometown in Darjeeling, where we hope to visit soon".
A Couple's Pact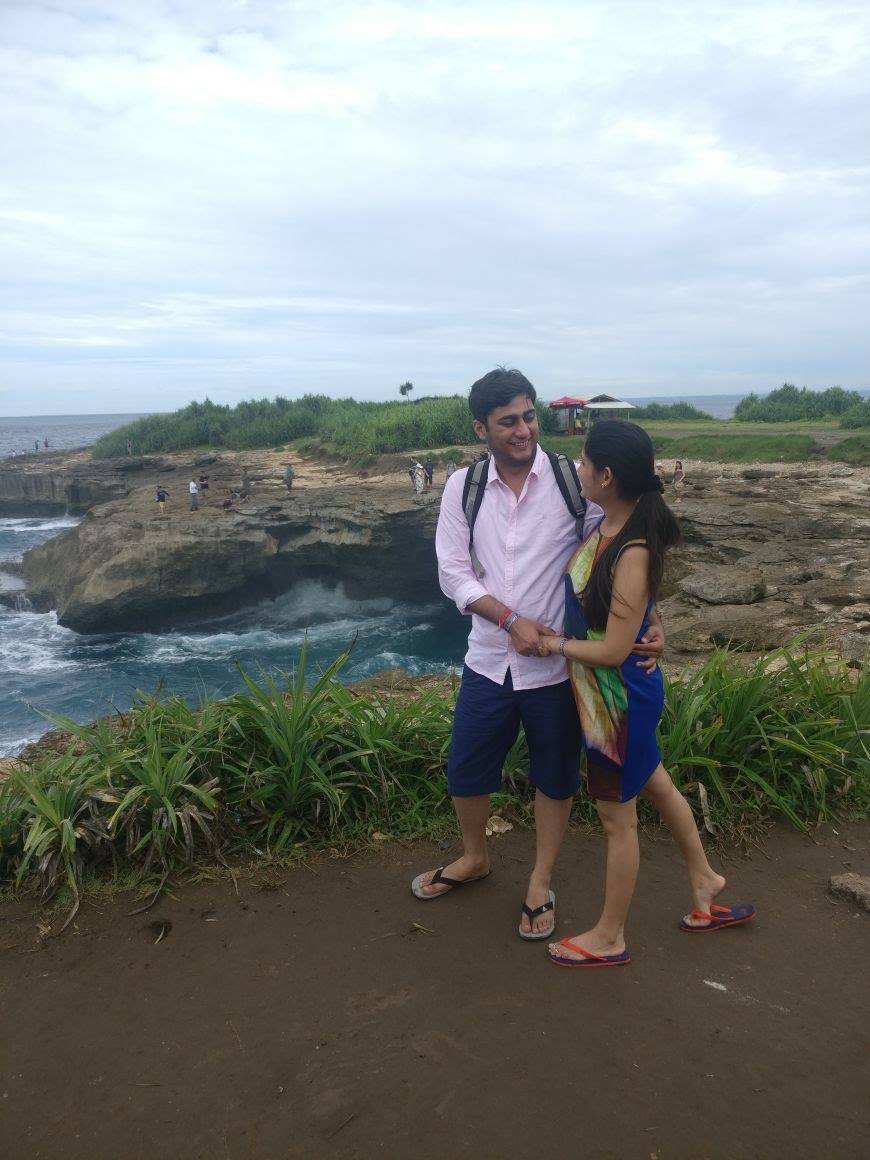 As a result of the trip's success, Chandresh plans to take his parents on the same trip. "I'll be sending my parents on the trip as soon as possible." "They'll love it." The Bali experience prompted them to vow to travel the world before they turn 40. Pretty sweet, huh?
Let's face it, all of you people dream of stepping away from the daily grind for a bit and taking a relaxing vacation. Here's what happens when you breathe a little. All it takes is willpower and motivation to get on that trip you've been waiting to take or go on a fun adventure.
Our staff can help you by offering you more than 10,000 trips, adventures, and activities, but you're the only one who can decide if you're ready to soak in the experience of a lifetime in between all the daily hustle you're part of. Take the plunge. Discover your fun!