Explore the Beauty of Andaman & Nicobar Islands with Rashmi!
The concealed island group in the Bay of Bengal offers an inclusive catalog of all things exotic and is perfect for an exuberant vacation with your family & friends. A bunch of around 500 islands, Andaman & Nicobar Islands was the ultimate destination for Rashmi Barthwal to explore with her family. For a hassle-free experience she trusted Thrillophilia to make her trip memorable.
"We were really excited for the adventure that was waiting for us when we started our journey from Chennai." recalls Rashmi thinking back to the beginning of her trip.
The Trip
Rashmi landed in one of the few islands which are open for tourism out of the large group comprising Andaman & Nicobar islands and was blown away by the exquisite beauty she was surrounded by. Post lunch, a quick trip to the Corbyn's Cove beach marked the start of their journey as they indulged in water sports activities along with bathing in the open waters.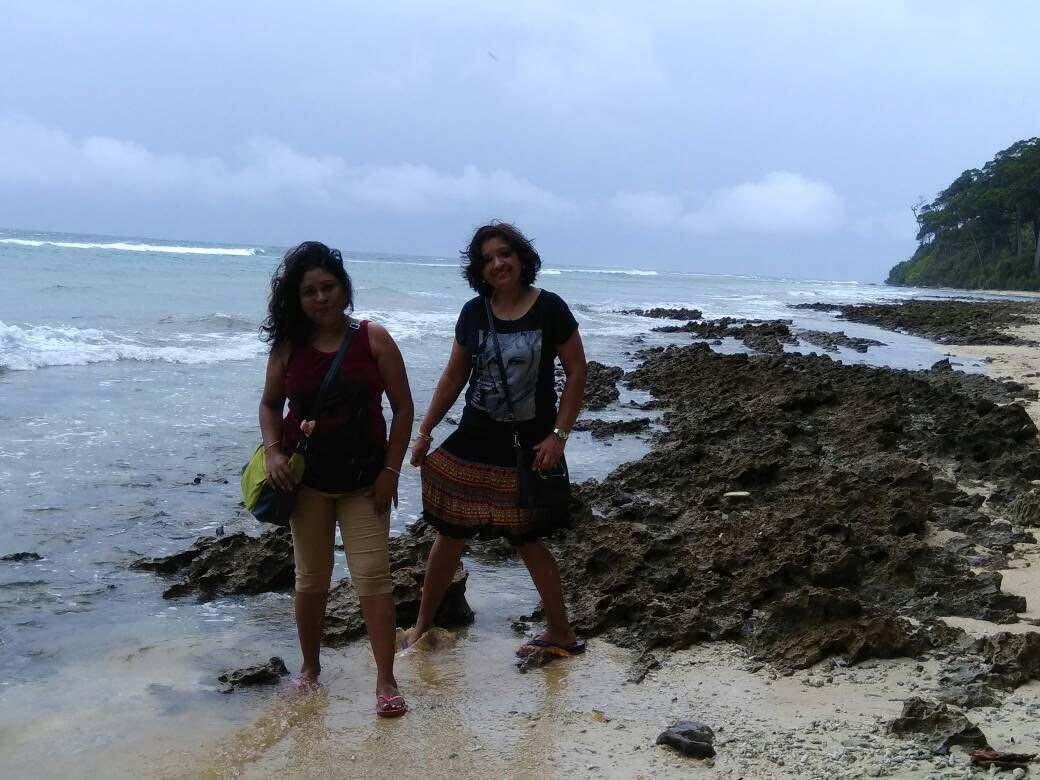 Later in the evening they took a stroll along the Cellular Jail containing the historical remnants of the British colonial period and saw an impactful sound and light show outlining some unpleasant story of the oppression of Indians by the British during their reign.
We started day 2 by taking a private ferry to Havelock island which is probably the most travel-friendly place, which took us about one and an a half hours to reach Havelock beach. View from the beach was truly a feast for our eyes. I, along with other tourists that I met during the trip, started to collect the beautiful shells and dried corals from the beach to take them back home with us as souvenirs. But to our disappointment, the local guide explained to us that it is prohibited and we cannot carry them out of the islands. We stayed the night at Havelock beach which was just an incredible experience." shares Rashmi.
Havelock Island is known for snorkeling among the coral reefs, scuba diving and panoramic view from the beaches, that captivated Rashmi's heart.
"The next day we tried snorkeling at the Elephanta beach in the shallow waters, it was a 25 minute session which was quite rejuvenating. There were trained instructors who helped us in experiencing the blue underworld."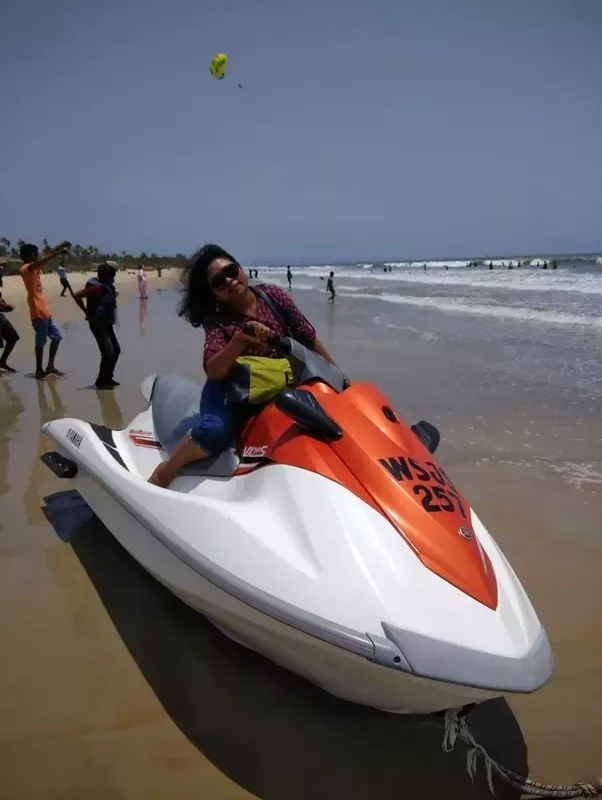 There is a misconception about the Andaman & Nicobar Islands, stating that it is a major destination for partying similar to Goa, which is not at all true. The place does not have a nightlife as such and even alcohol isn't readily available everywhere, although it has some of the most beautiful beaches in all of Asia. Maintaining a peaceful calm culture throughout, which is clearly evident when you visit, makes this archipelago perfect for a staycation with elegant beaches, tranquil water and flourishing flora & fauna to keep you company.
Rashmi traveled to Kalapathar beach the next day for a peaceful experience. Famous for its shopping markets, standing firmly on white sand, and small treks through the forest surrounding the beach, the place offers a lively atmosphere for all. The beach got its distinct name due to the 'Kalapathar' village located nearby and the black stones along the coastline of white sand beaches. Walking on the white shore adjacent to turquoise blue seawater concluded her beautiful day.
Neil island was up next. "I reached Neil Island after traveling about an hour through a jetty. It was like a small hamlet by the sea with lush trees on both sides. I got to know that the first people to set roots here in the late 1900s were refugees from Bangladesh which is why most people were speaking both Bengali and Hindi." expressed Rashmi about her visit to Neil.
Several beaches on the island are named after characters of the Ramayana, out of those Rashmi explored the most popular beaches Laxampur and Bharatpur. The view at these beaches was beguiling due to the exquisite mix of blue water, green flora and white sand hues.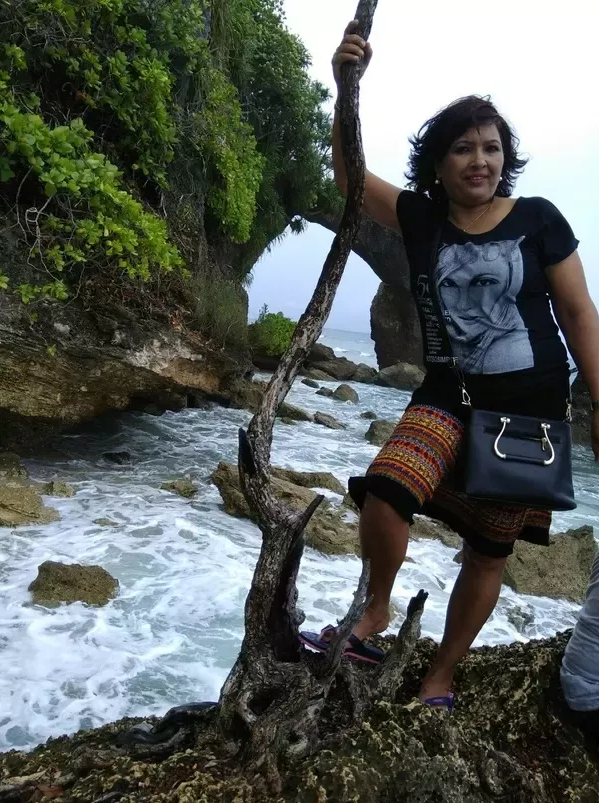 Rashmi tells us, "Strolling on the beach along the rock formations with shallow pools of crystal clear water, I was fascinated by the corals and fishes I got to see. There was a natural bridge made of rocks called the Howrah bridge which looked astonishing and I couldn't believe what I saw was in India."
As the sun went down, in all its glory, the day at Neil island also came to an end for our traveler Rashmi.
"We returned to Port Blair that night on a jetty and later resigned to sleep in our rooms after enjoying one more satisfying meal overlooking the seashore, at our hotel. It was a beautiful journey, full of amazing moments and captivating beauty swirling around me." recalls Rashmi.
Things You Should Consider
Rashmi shares below a few things that you should know before going to the exquisite islands of Andaman & Nicobar;
You can go snorkeling in the waters even if you don't know how to swim, as trained instructors will be there to guide you properly.
It is better to research weather conditions during your trip to prepare better and pack your luggage as per the requirements.
Explore hotels and resorts online beforehand to check their amenities before your trip.
A Blessing in Disguise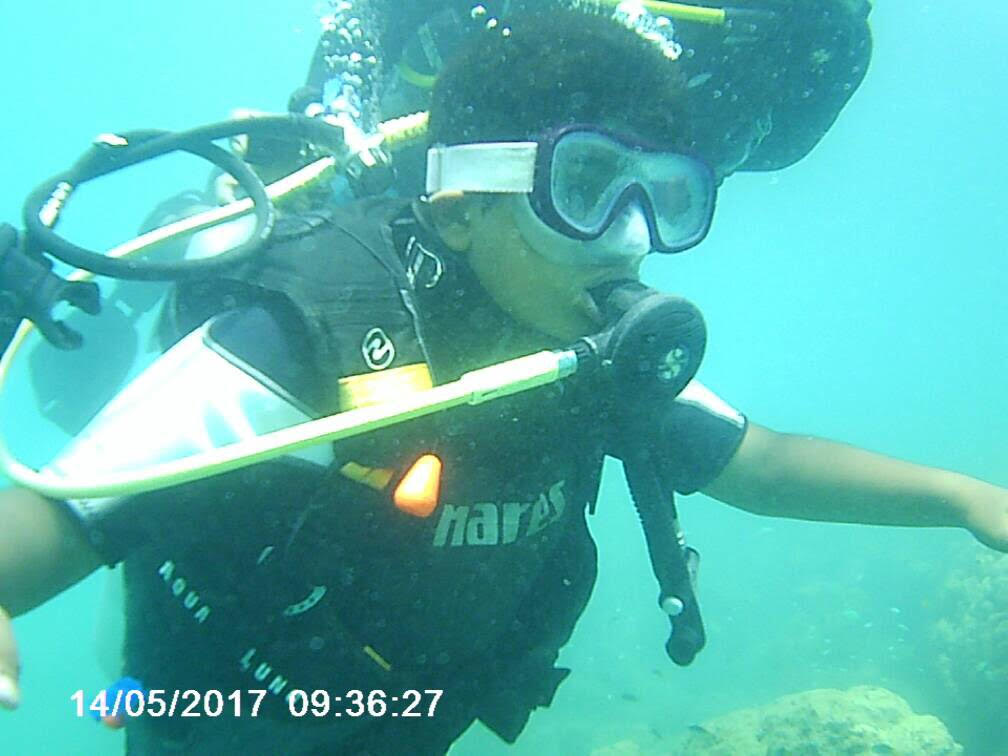 Rashmi tells us, "Even after doing the research and preparing well before the trip, I forgot to bring my camera along that I got specially for this trip. I couldn't capture the beauty around me on film but I definitely got them engraved in my head. Everything my eyes saw has been kept safe in a vault of my brain. We also managed to get a few digital clicks as well on the way, for which I am really grateful."
Read What Rashmi has to Say
"Meeting new people and exploring new places is the best part about traveling to any place and visiting Andaman & Nicobar islands was pretty amazing asThrillophilia took care of everything, making my trip a great success. I gathered so many memories on this trip, all of which are going to stay with me forever."