Thrillophilia Played a Significant Part in Alka's Trek to Everest Base Camp!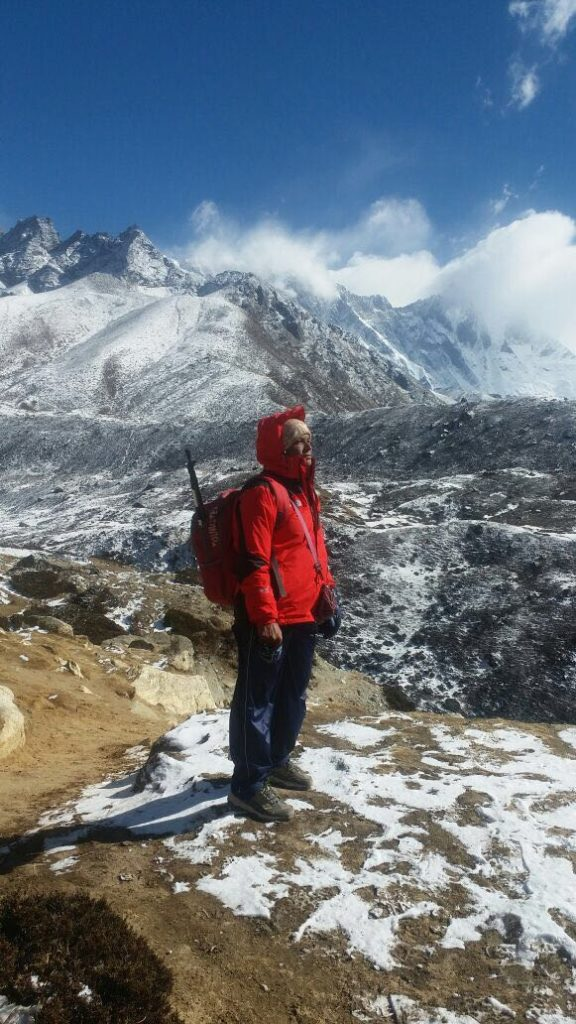 Debunking myths and breaking taboos, Alka writes her story everyday with great passion.
She is a brave policewoman who embraces a life without limitations and full of adventure, whether through her profession or through her travels. She has been serving the Indian Police force for quite some time now and appreciates her life.
Traveling is something that helps one build a deeper connection with oneself and those around. Some people travel to discover new places, some for the passion of meeting new people and others to just celebrate life. It is difficult for few individuals to picture a life with zero to minimal travel, they require a break to disrupt the monotonous pattern of daily chores in order to enrich their lives with a variety of colors from their journeys.
Alka Ketkar: The Ardent Trekker!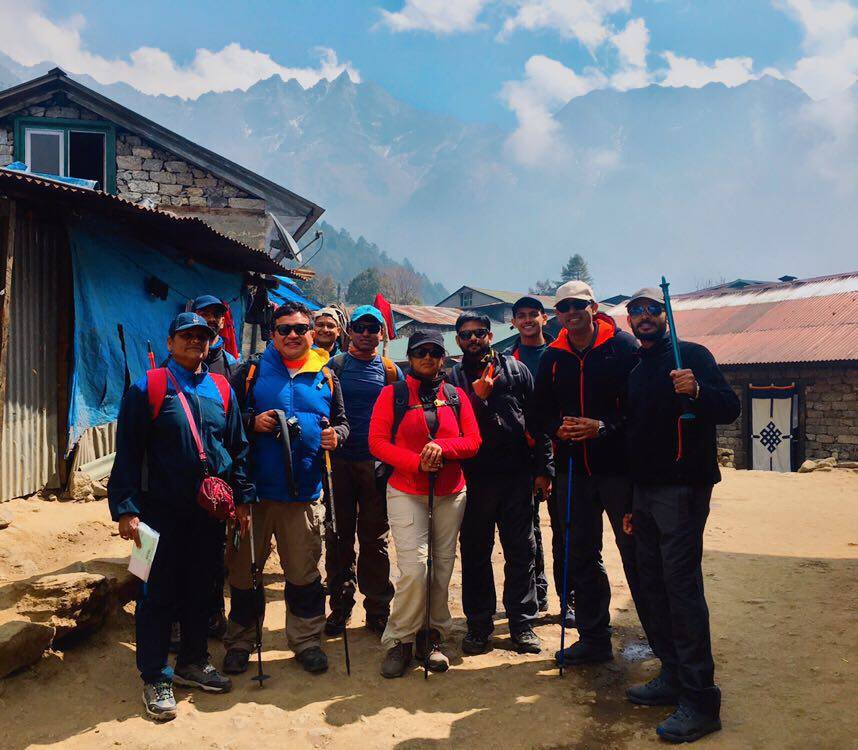 Alka is an exceptional lady who is deeply in love with the mountains. She disregarded the stereotypes defining the woman of our society, made a bold move to live with her parents and not rely on marriage for a fulfilling life. An inspiration to many, Alka lives her life according to what she believes in, rather than what society thinks.
A fitness enthusiast who is admired by her parents for the rock solid will and determination to achieve great heights, Alka is quite motivating. She has been a trekker since she was 23 years old and dreams to one day conquer Mt. Everest.
Inching closer to her ultimate goal, she sought out to explore and acquaint herself with the majestic beast, the Mt. Everest,  that she wishes to win over one day.
Scaling new heights
The 52 year old female constable who serves in the Bhopal Police force received an opportunity in 2018 to visit the Everest Base Camp. Alka is a devotee of the mighty Lord Shiva and a religious person at heart which is exactly why she has a dream of climbing Mt. Everest.
Bhopal Police Department helped her by approving a month-long leave so that she could realise her true potential and scale new heights. She took the opportunity with great enthusiasm and shared her vision with Thrillophilia for an ultimate trekking experience through Everest Base Camp.
Even in modern times, Indian society still continues to compare the strength of women as compared to men and label them as weak. Women such as Alka have been outperforming and proving that this is not true in fact by daring to explore the Everest Base Camp at the age of 52, she will be setting new standards for all humans.
Exploring the Everest Base Camp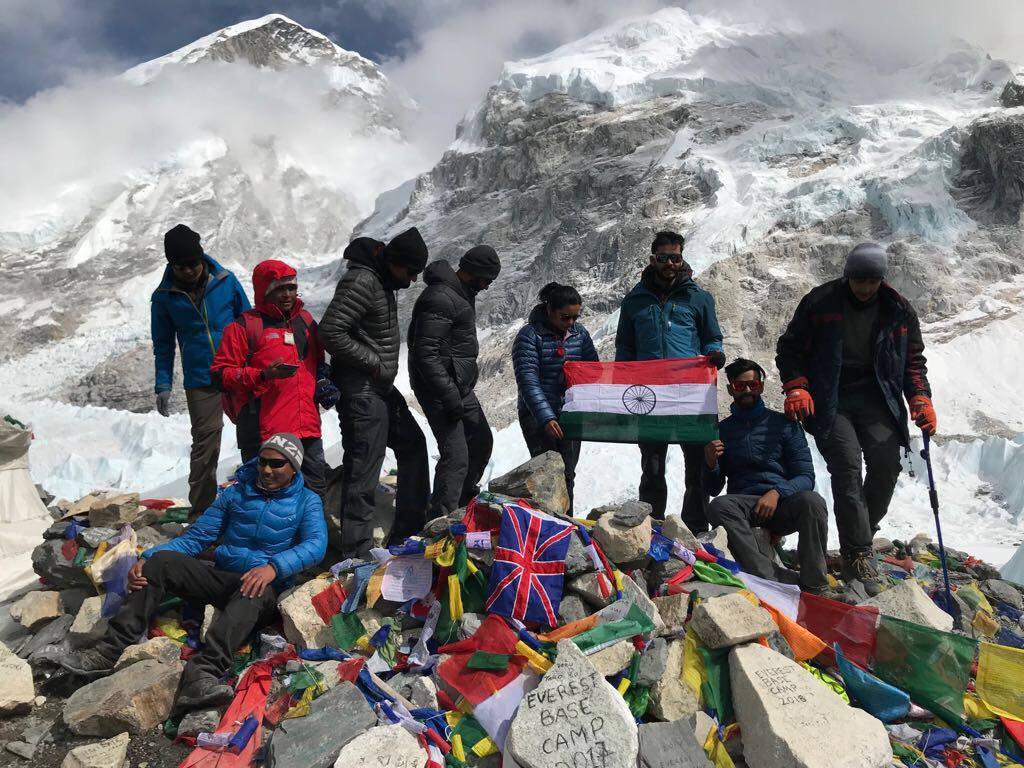 The itinerary of Everest Base Camp classifies at advance level, and it is not something for those with a fragile heart. Exciting activities of this trek call out to the rough and tough fighters who refuse to give up. Before you start this paramount journey it is required for you to get a green signal from the experts after undertaking the necessary medical tests.
Alka cleared every challenge presented to her with a zeal. Her journey began on 1st March as she landed in Kathmandu and met with her group and the Sherpa leading them. After a small briefing they left for Lukla which was the starting point of their upcoming trek. It was a beautiful and arduous trek of 10 days which led them forward through several checkpoints; Phakding (2610m), Namche Bazar (3441 m), Tengboche (3860 m), Dingboche (4410 m), Lobuche (4910 m), Gorakshep (5153 m) and eventually the Everest Base Camp (5364 m).
"There was only one thing I could think of while standing at the Base Camp, that was when I would get to realize my dream of climbing Mt. Everest" states Alka.
"On days when the weather favored us, we started our journey at 8 am and concluded it before 3 pm", shares Alka. She explained how the day would start with clear weather and instantly change after noon. They had to be careful about the timelines while exploring the terrains because weather in the mountains is quite spontaneous.
Afterwards the group went on uncovering more stunning views through Everest Base Camp to Gorakshep (5153 m) and finally to the highest zenith of their journey, Kala Patthar (5545 m). It was truly a sight worth traveling deeper into the mountains, offering us some breathtaking views.
The group explored a different route while going back to Lukla, trekking from Kala Patthar and covering Lobuche (4940 m), Tengboche (3860 m), Monjo (2835 m) to finally Lukla (2800 m) on their way back. All of these sites were outstanding marvels of nature and offered a great experience to the group.
Alka and Her Trek Marvels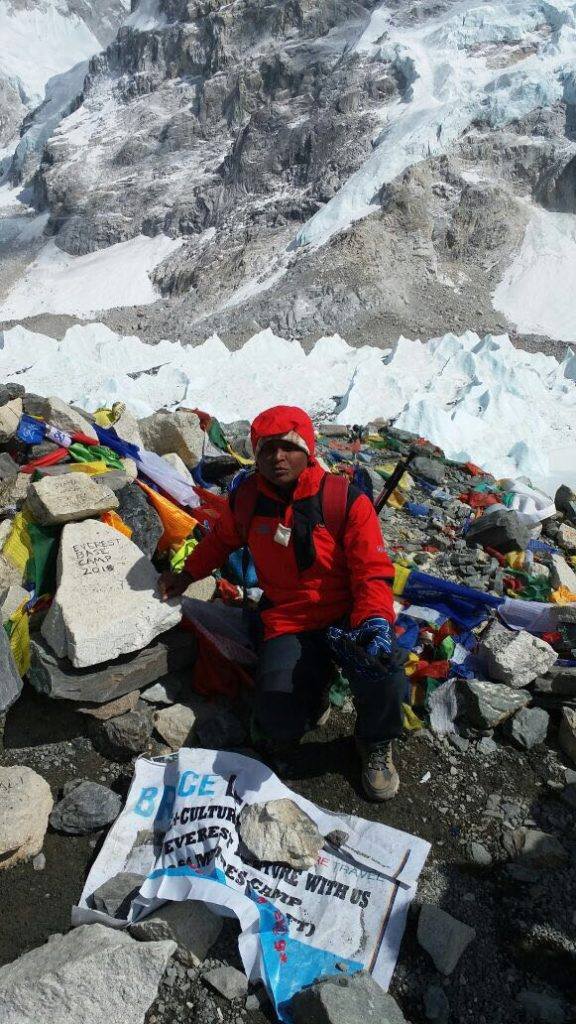 Alka's belief in Lord Shiva coaxed her to successfully accomplish the Kailash Mansarovar (6,638 mts) trek more than 8 times. "I have explored Kailash Mansarovar from Uttarakhand as well as Nepal region", shares Alka with glittering eyes.
Not just Kailash Mansarovar, Alka has also traversed Shrikand Kailash (5,162 mts) and Adi Kailash (6,191 mts) in the past. "I wish to explore Mt. Everest from every possible region", adds Alka.
Before she conquered Everest Base Camp, Alka had already explored the most famous Hindu pilgrimage Vaishno Devi more than 40 times! It is also quite a difficult trek to embark on but the astonishing view from the temple and unwavering faith in god makes people enjoy this trek.
Things to consider
Alka recommends you consider the following things before venturing to Everest Base Camp;
It is essential that you give your body the time to adjust to the weather conditions when you are on a trek.
Please don't rush yourself and listen to your body as it is important to note any signals which may impact your health.
Follow the guidelines of your leader as they have a better idea of the place.
If you are at beginner level you should start with short treks which help you gradually increase your capacity. So that you can eventually move onto treks at higher altitudes.
Keep an eye on your diet while you are on a trek as it plays a key role in determining the success of your trip.
"I miss the refreshing weather of the Everest Base Camp the most. It was such a pleasant experience to be at the foothills of the majestic mountains. I look forward to going to Mt. Everest real soon and fulfill my dream of reaching its top. Anyone who seeks adventure along with tranquil peace should go for this trek", Alka tells us looking back to her marvelous trip to the Everest Base Camp.
Tales like that of Alka inspires and motivates us to never give up on our dreams and always keep pushing limits. Thrillophilia respects Alka for her blazing spirit and desire for exploring the world focusing only on living life to the fullest without any constraints.