Girls Gang In Valleys Of Tadiandamol- A Friendship Saga By Thrillophilia!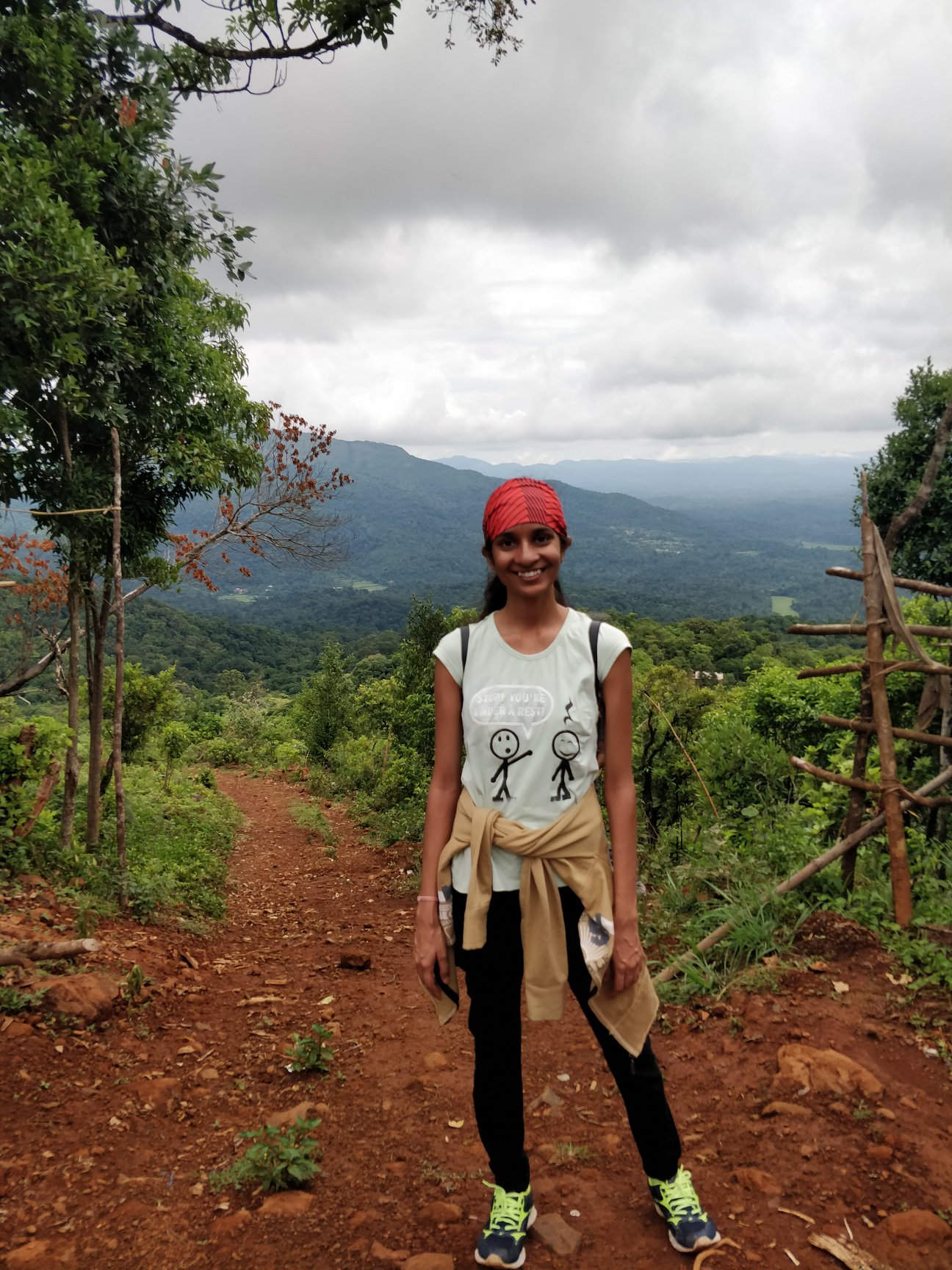 Since people have realised that the only way to find peace is to travel, a significant number of individuals are trying to break away from daily hub hub. Disha Maheshwari, a Bengaluru-based traveller who actually thinks that seeing the world is the joy of life, is one of those people who can't imagine life without highlands.
Disha and her four friends decided one day that it was necessary to be doing something exciting to get away from their mundane lives. They decided to hike to the Tadiandamol Peak, the highest peak in the Coorg district of Karnataka. Also, it is Karnataka's third-highest peak providing a stunning sight.
A 1750-metre-high mountain, Tandiandamol, looked very promising as Disha and her friends set out for a much-needed vacation to the beautiful green wonderland.
Finalizing The Destination
Coorg, a picturesque hill resort in southern India, and is home to the tallest mountain in the region, known as Tadiandamol. The Shola Forest, nestled in the state of Karnataka, is a popular tourist destination because of its beautiful landscape and nice climate. The valleys are clearly visible from the summit of Tadiandamol. It surely is nature's perfect getaway, with greenery all around, as the sky and lush forests change their moods as the trek progresses.
The panoramic view is worth the time and effort, even if you're a novice adventurer. Disha, a nature lover, chose Tadiandamol because of its high altitude and the opportunity to scale the highest mountain in Coorg.
Living Amidst Nature
They arrived at their Coorg homestay early in the morning, having left the hubbub of Bangalore behind all of them. Fresh greenery and the chirping of different birds did make them feel connected to nature as they entered the town. They savoured the authentic Coorg meal just when they believed the day couldn't get any better. After preparing their meal, they joined the other hikers in finding their way to the trailhead.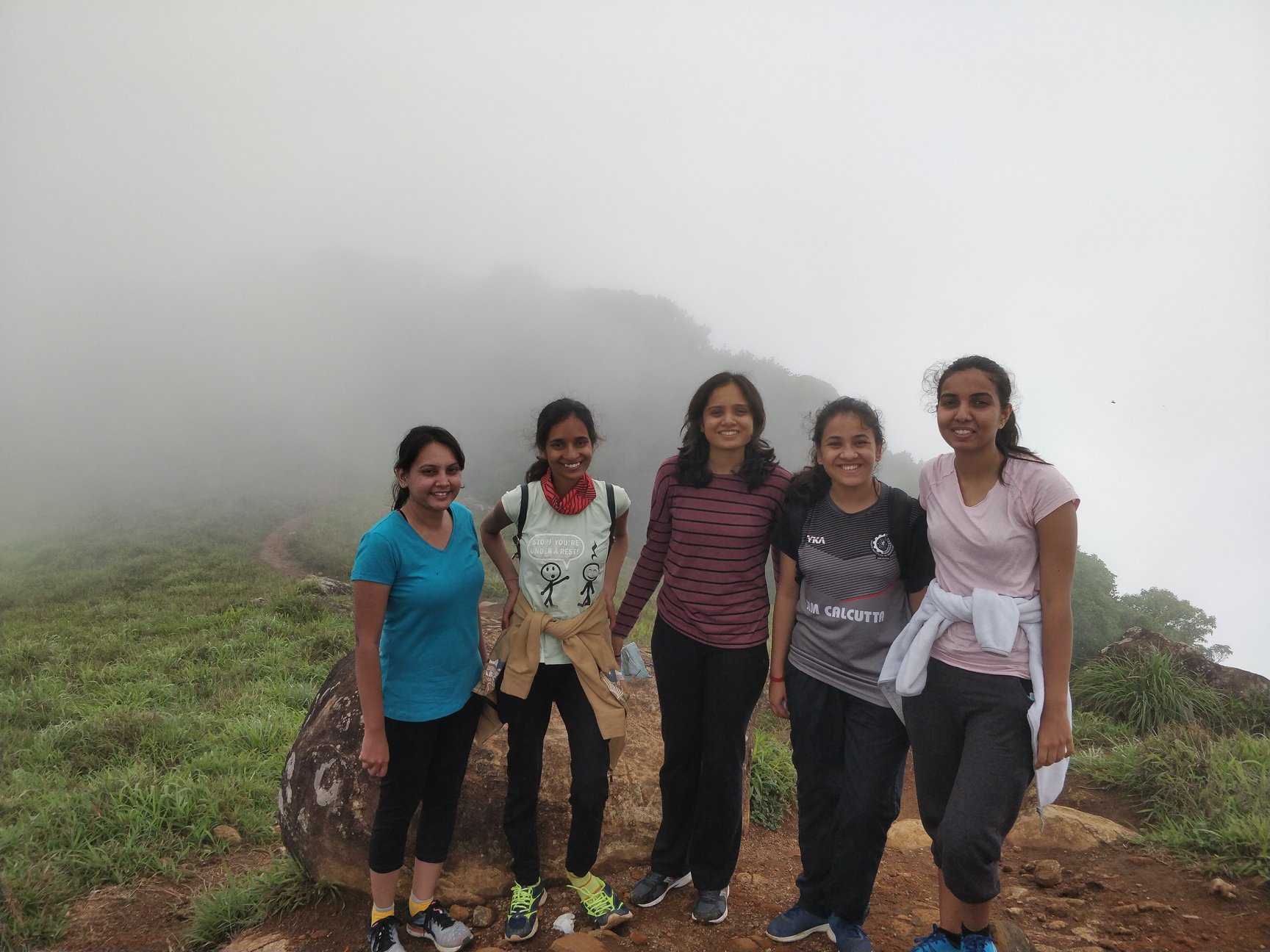 Disha has a passion for travelling and meeting new people all over the world. She considers it a vital piece of any trip to share life's experiences with those around.
"There were five of us. Moreover, by the time we travelled at the base of the climb, our group had grown to an incredible number of 18 people. While hiking to the tallest peak in Coorg, we all were thrilled to be in each other's company," says Disha.
The group later started playing a game, which was also a way for them to get to know each other. She felt like they've just all arranged this trip together because of how well they all got along.
Best Of The Trek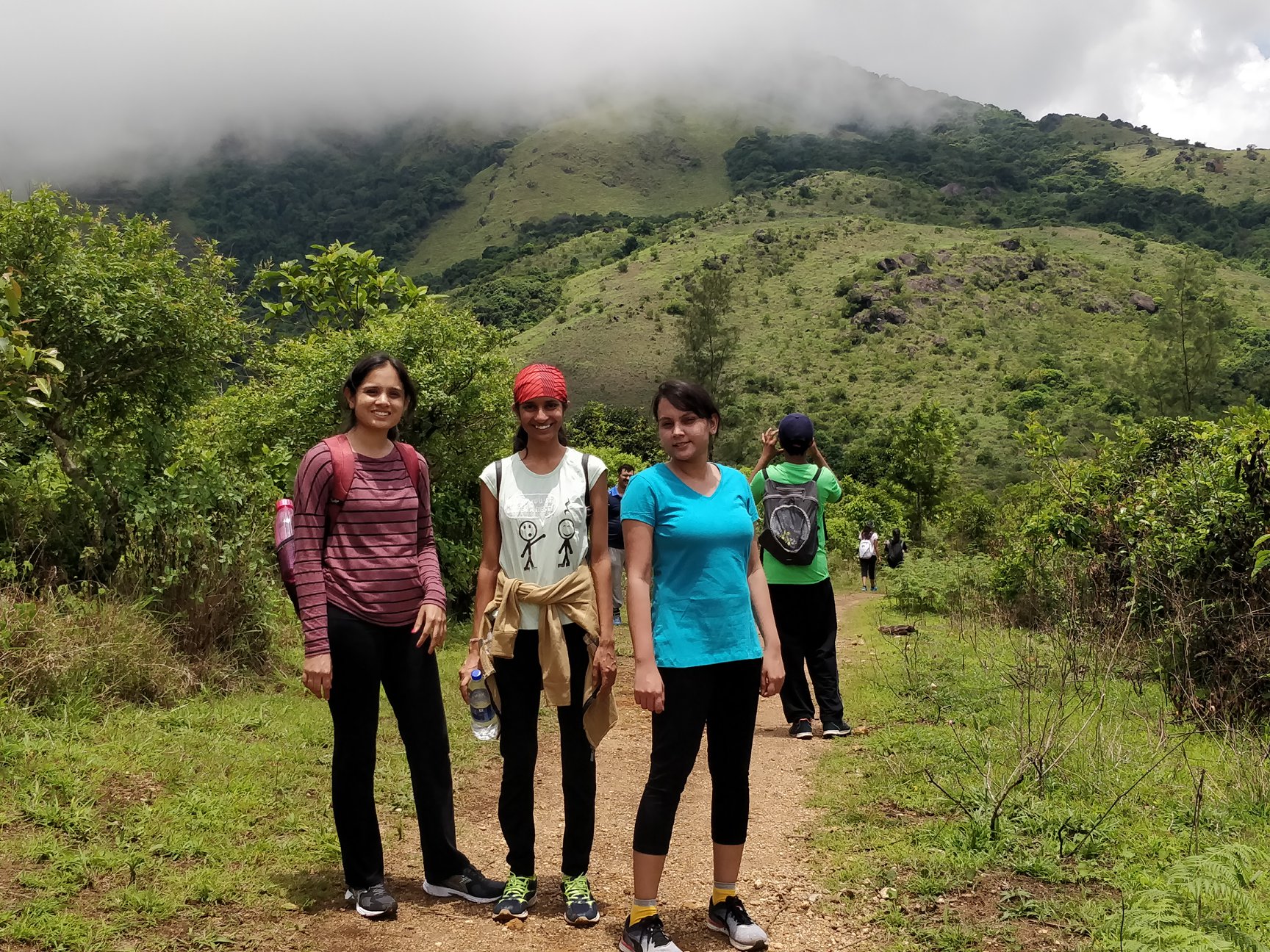 They arrived at the starting point of the hike at 11 a.m. after a one-hour drive across stunning scenery and dense forests. They started the ascent with their finest hiking gear on, snacking on nutritious food and hydrating frequently.
Disha reveals that she and her friends were actually carrying Bluetooth speakers so that they could play music as they made the journey.
Disha and her companions would have to stop frequently to snap photographs and rest due to the strenuous nature of the journey. The beautiful hats they wore made them look exotic in photographs, and helped them have a blast and succeed in making the most of all the great opportunities.
Ahead of the trek, she suggests to hikers that they bring protein bars to retain their energy: "We decided to take on some energy bars to help keep our energy levels up."
Also Read: Saheli's Exotic Birthday Celebration- A Ladakh Trip With Thrillophilia!
Disha considers the very first three kilometres of the hike to be a piece of cake due to the smooth roads and stunning scenery. However, they were convinced that the greatest thing was yet to happen.
They walked through dense woods, waterfalls, rivers and marshy treks, all the while the sky was partly cloudy, definitely making it an exciting and challenging excursion. They were overjoyed when they finally made it to the summit of Tadiandamol after a nearly four-hour hike! A breathtaking view awaited everyone at the highest peak of Tadiandamol! The girls had a great time up there, snapping photos and inhaling in the fresh air as they were enveloped by clouds and lush vegetation.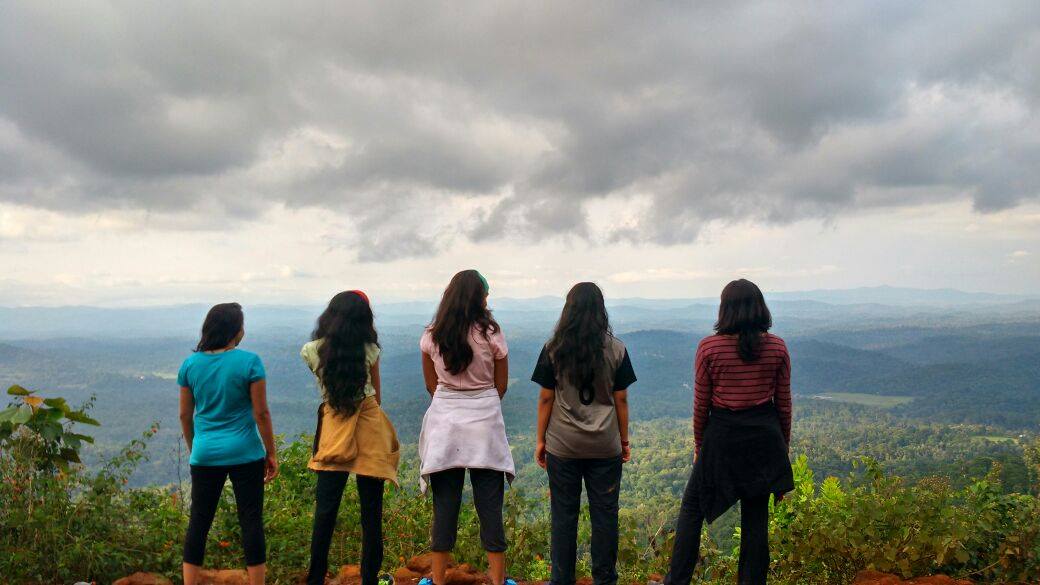 The girls felt a sense of accomplishment and peace upon reaching the summit. Having completed their mission, they decided to head back to the camp, but Tadiandamol had a few more surprises in store.
There was a sudden downpour as they made their way back down the mountain. They returned to their stay in Coorg at 6 p.m., exhausted but full of memories from their time at the summit.
Fun After The Trek
After such a long, exhausting, and exhilarating day, Disha and her friends arrived at the guesthouse at 7.30 p.m. and also had the most fantastic meal of their journey. They absolutely loved sitting around the bon fire and playing "dumb charades" with their fellow travellers as the night progressed. They really enjoyed learning about each other more through these moments by exchanging life stories and conversing about the weirdest topics, eventually signing out for the day.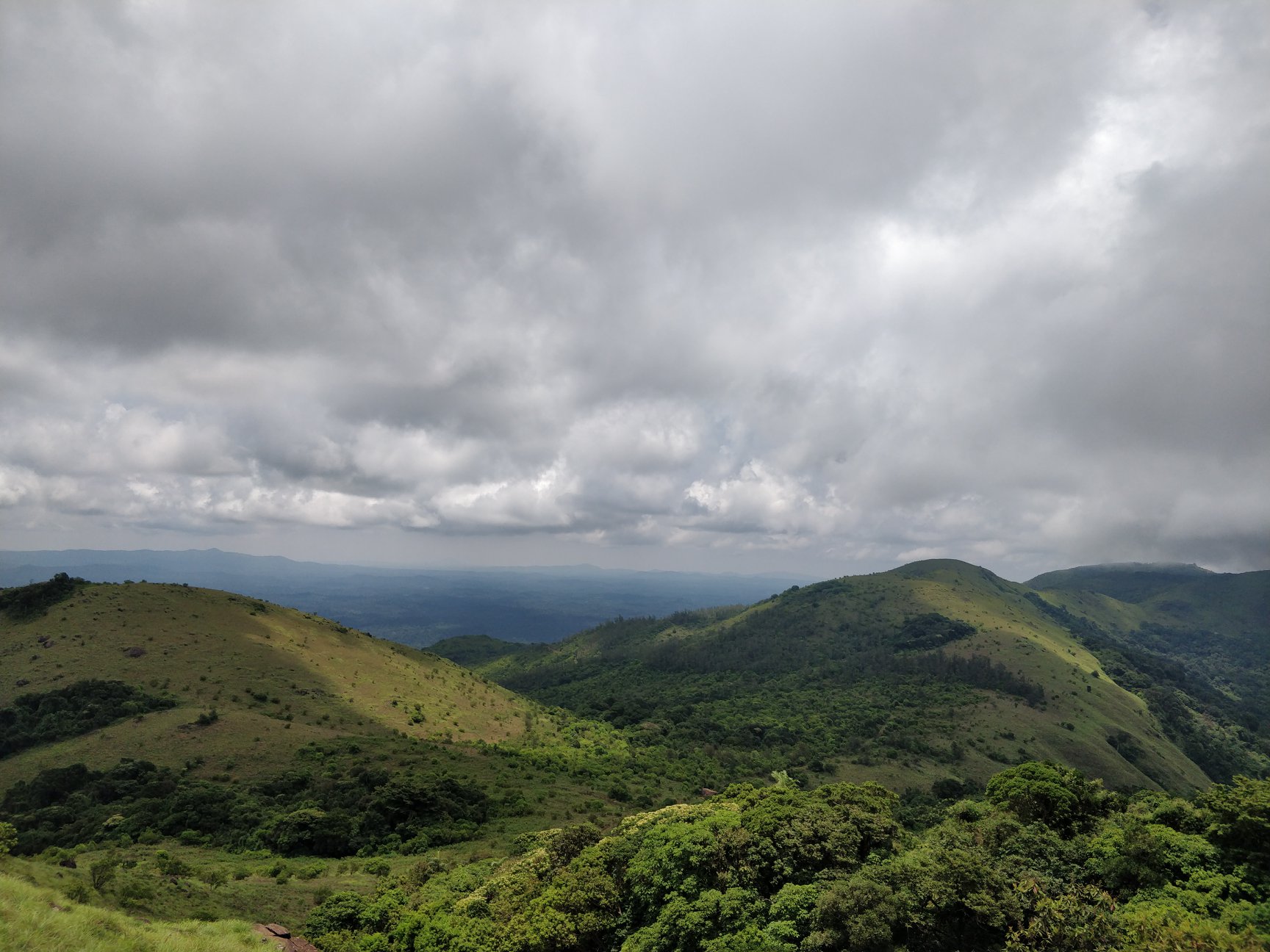 They woke up the very next day, enjoyed their breakfast, and headed to the Coorg local market to indulge in some personal shopping. Buying Coorg-grown spices, sweets, and coffee was a great way for them to spend their time. The drive back from Namdroling Monastery, the major Buddhist learning centre in India, was fascinating.
They spent some time at the monastery before heading to Bengaluru, where they stopped for lunch. They further agreed to go and have chai and hot pakoras because it was cold and raining, and that was indeed a welcome addition in the lovely weather.
Disha and her companions remember the hike among the most exhilarating experiences of their lives. A weekend getaway transformed into something quite memorable for the girls that they can't wait to go on another incredible journey with each other. They wanted to relish every moment spent in close proximity to the natural environment at Tadiandamol.
Suggested Read: Basu's Family Trip to Kerala with Thrillophilia!