Dr. Nischal's Thrilling Royal Enfield Expedition To Ladakh With Thrillophilia!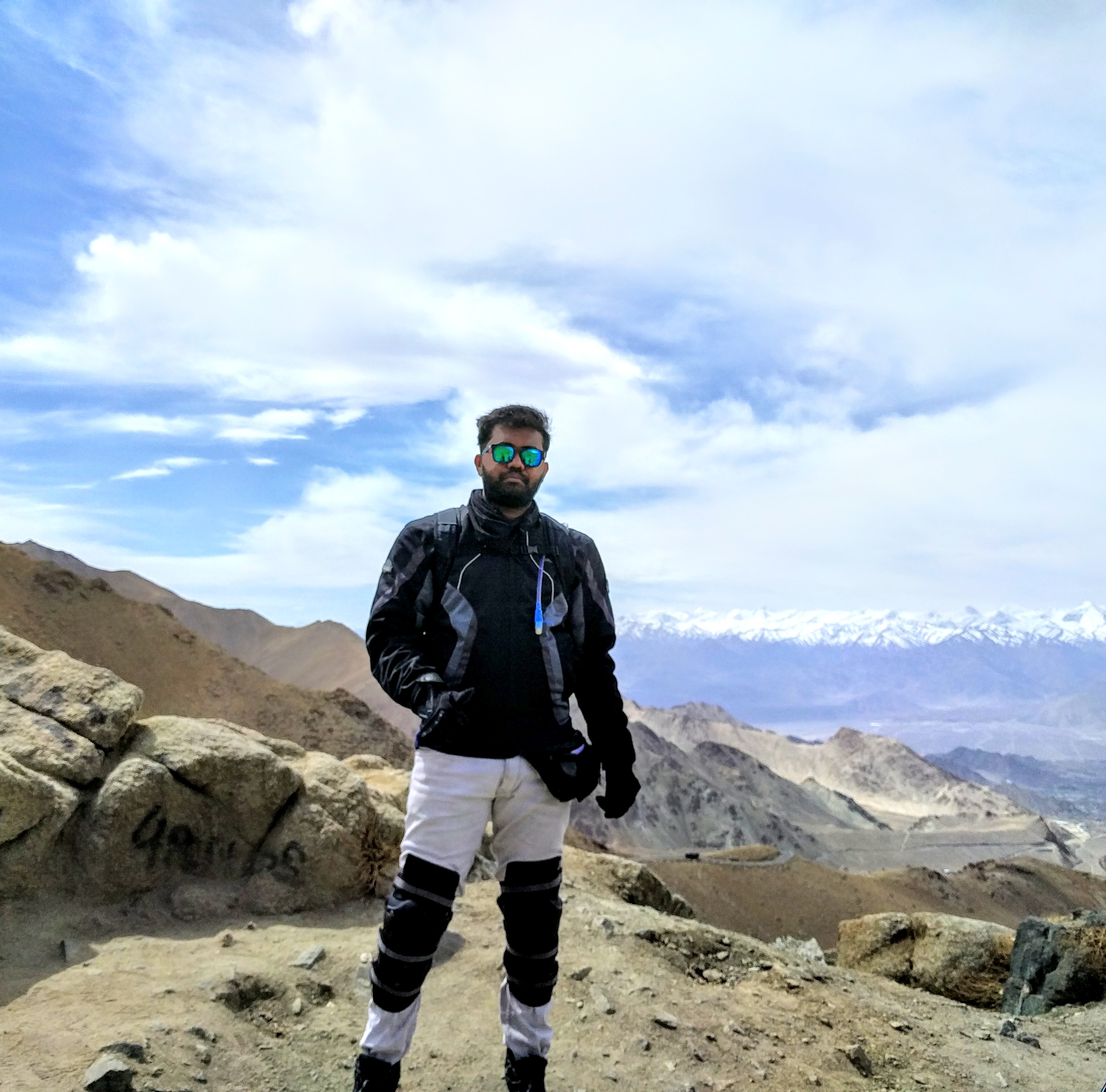 Meet The Hero On A Royal Enfield
Meet Nischal, the main protagonist of this tale, a rider who explored the beautiful lands of Ladakh on his bike. In early 2018, he first thought about a road trip to Ladakh. This was after he had started taking a keen interest in bikes and riding.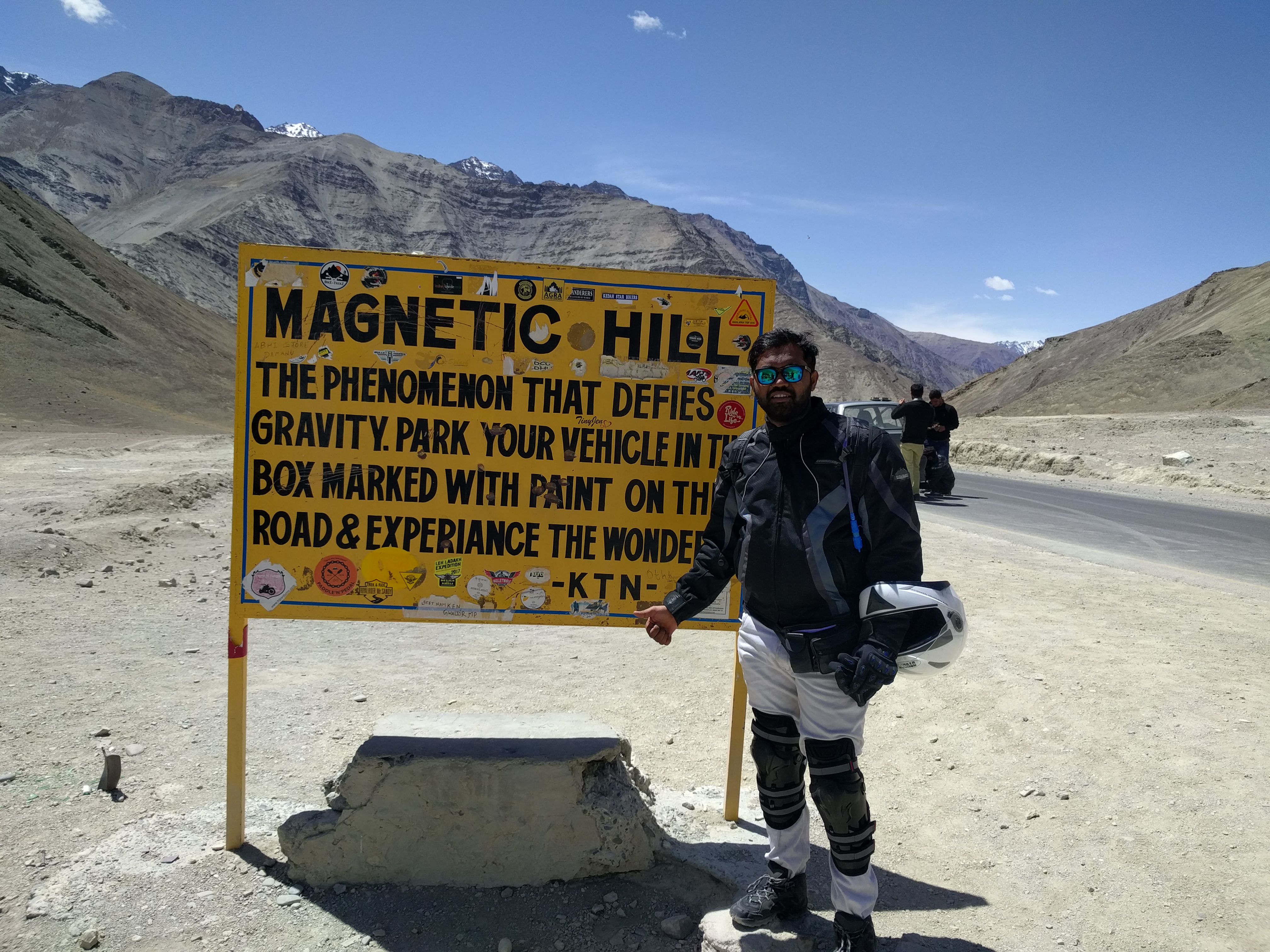 Nischal was quick to respond to a question about why he decided to plan a trip to Ladakh on his very first road tour by saying, "The Mountain ranges had been seeking me, and it made sense that I should respond and go." A journey from Goa to Kanyakumari, as well as a bike trip across Bhutan, were high on Nischal's list of things to do.
Planning The Trip
The travelers who have experienced the adventure and thrill accompanying traveling on the highest motorable road in the world are fortunate. Riding through the twists and turns of these unforgettable roads brings a sense of peace and calm that is rarely found. If visitors wish to enjoy the landscapes of Ladakh, they should plan their visit for at least a week. This is how long it will take them to reach the destination, explore its ever-changing scenery, and return home.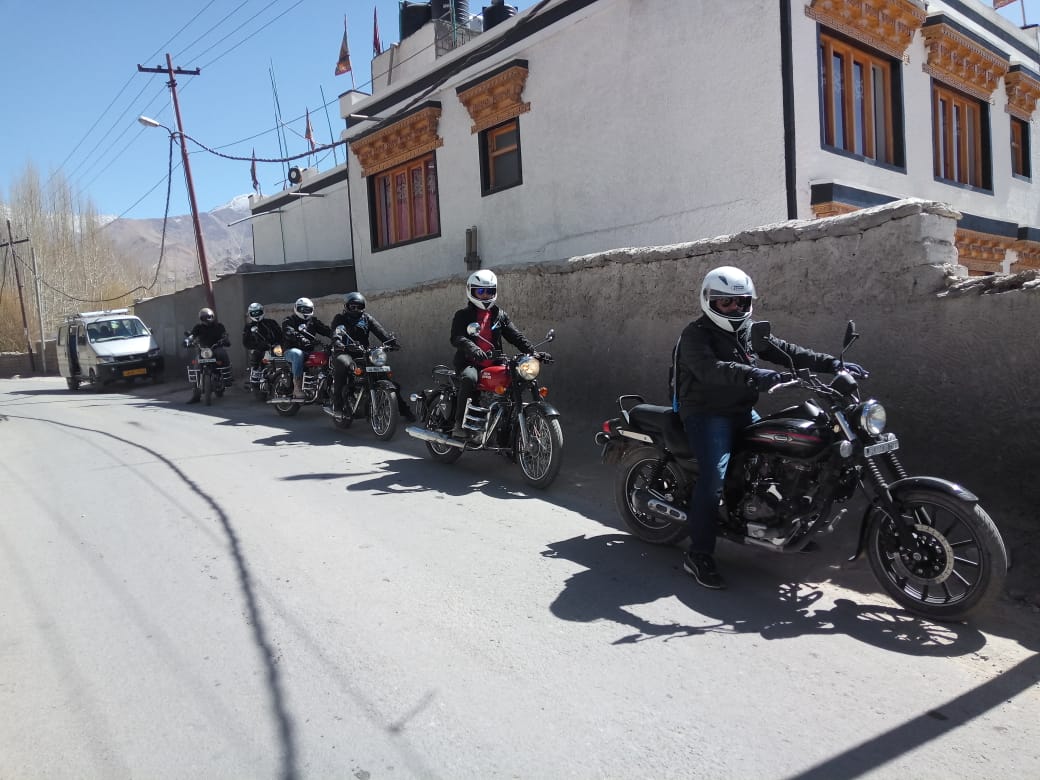 Nischal had made the decision to journey to Ladakh earlier in the year. And because he chose to do it alone, he had a lot of freedom to choose the month, the dates, and so on. He got right to work on finding the ideal location and a reputable tour operator to make his vision come true. Nischal decided to ride with Thrillophilia after extensive research, which he attributes to our fantastic Leh Ladakh deals, prompt results, and the assistance of our team. When he signed up for the bike journey in April, it dawned on him that Ladakh was finally happening!
Arriving In Leh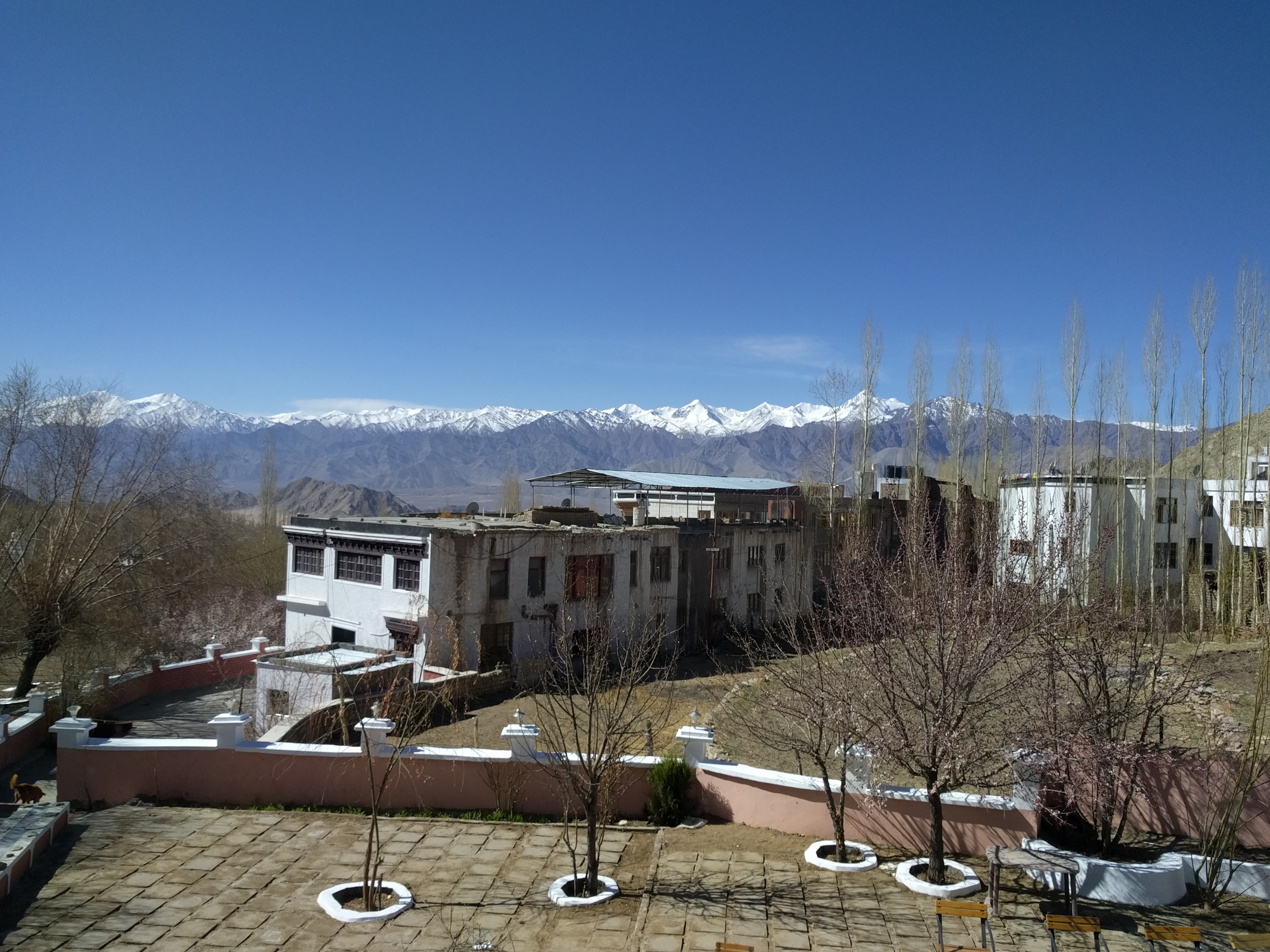 The tour began in Leh, and upon arrival, he spent his first day getting used to the region's high altitude. Acclimatization allows the body to get accustomed to the surrounding low oxygen levels at places at high altitudes. Once he reached Leh, he was transported to his hotel, and there he met the rest of the group with whom he would be traveling. His group members were terrific people, and upon meeting them, it was sure that the trip would be a great memory for life.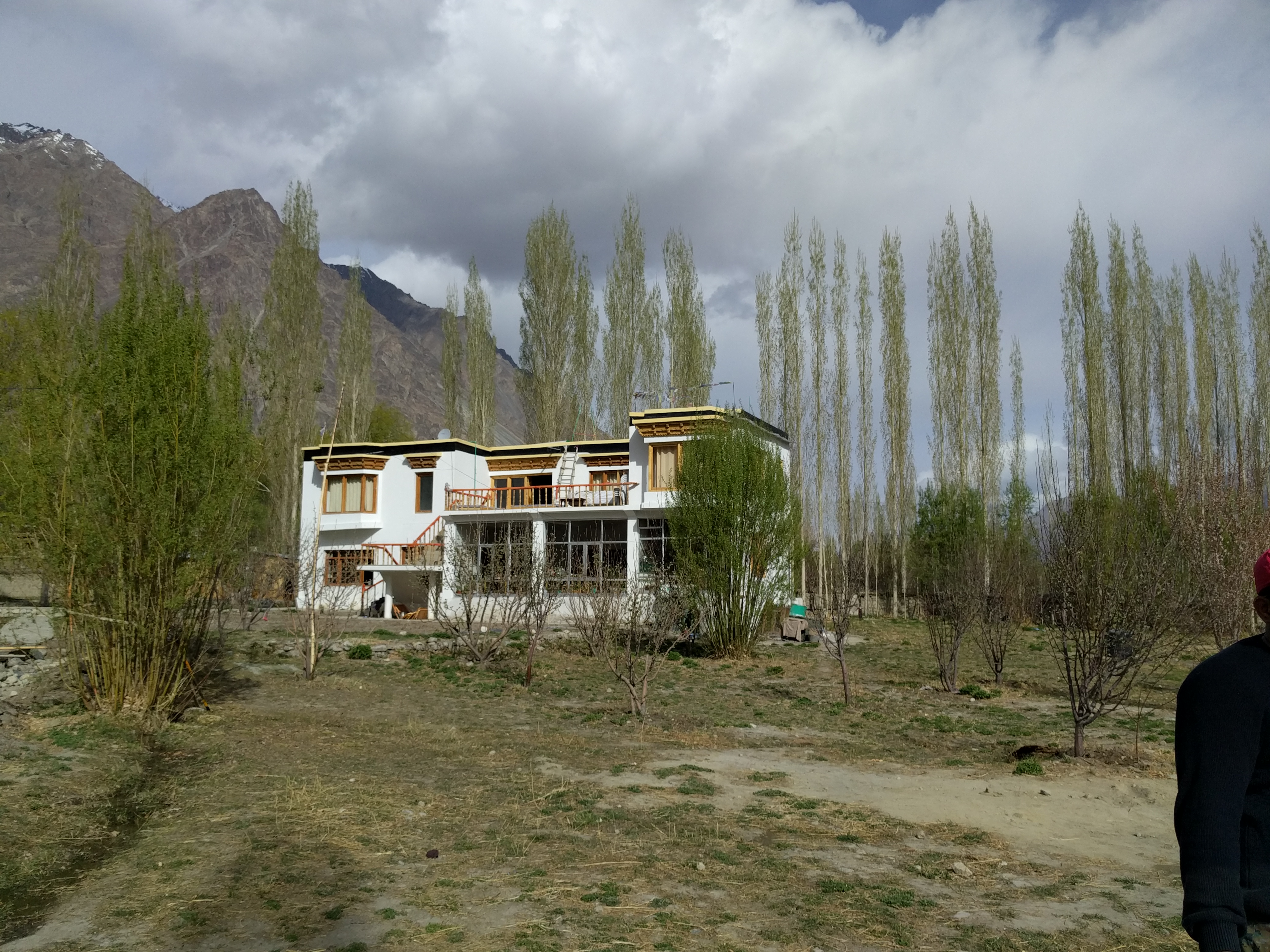 Leh is stunning in the evening, and at this time, it's impossible to sit in your rooms. This happens to be the best time to stroll around the gorgeous town and explore its locales. Also, the group visited local stores and food stalls to taste some delectable  local cuisine. During this time, Nischal was charmed by the locals' friendly demeanor and pleasant happy faces. The group was also shown their vehicles for the six-day journey through Ladakh's rugged terrain: Royal Enfields.
Road To Nubra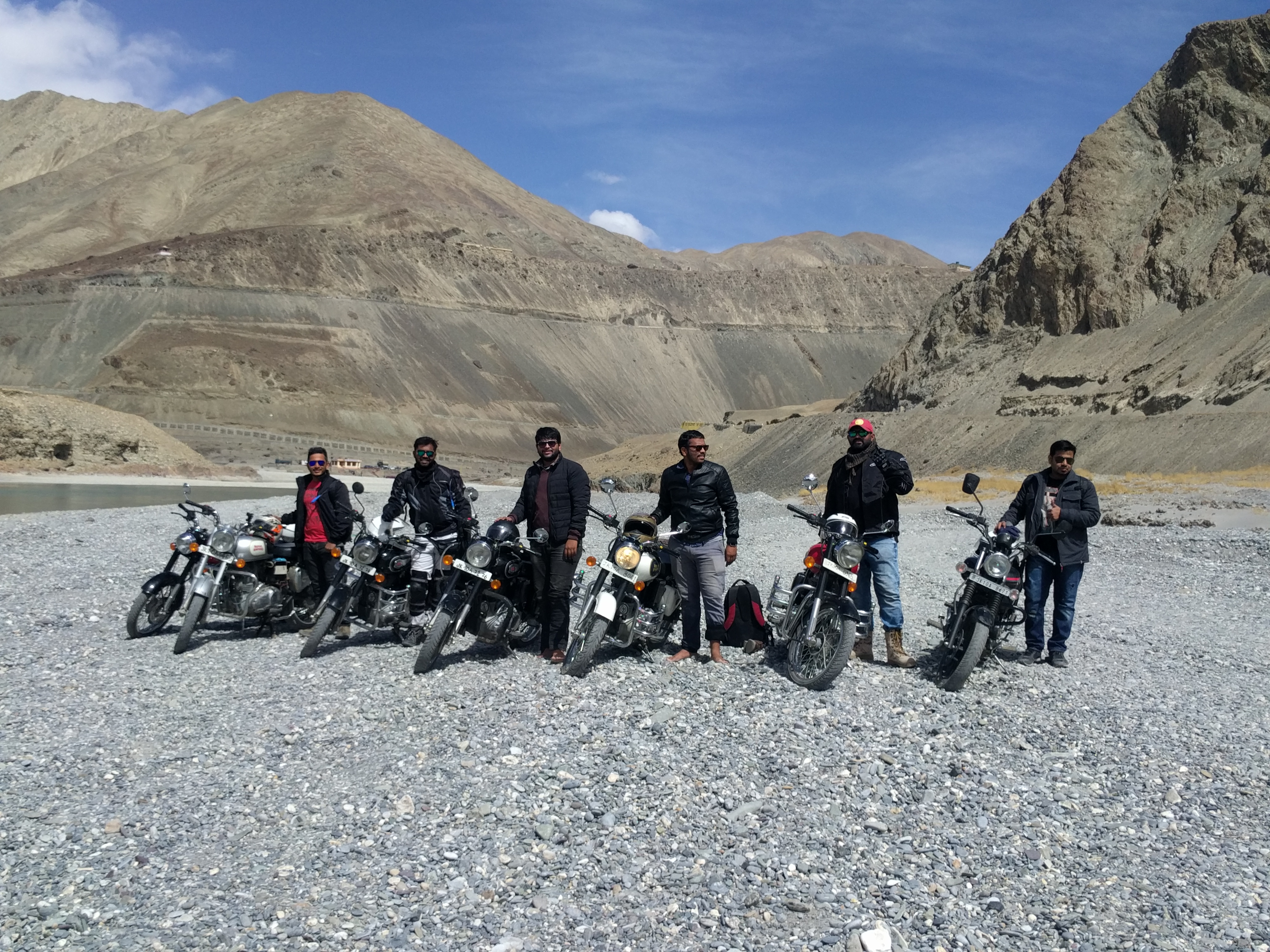 The trip began on the second day, and the group started early in the morning by visiting the famous Gurudwara Pathar Sahib and the well-known Magnetic Hills. This itinerary also included other famous attractions like the Hall of Fame, Spituk Gompa, and the enchanting spot of Sangam of the two rivers - Indus and Zanskar. This was by far the most beautiful part of the bike ride.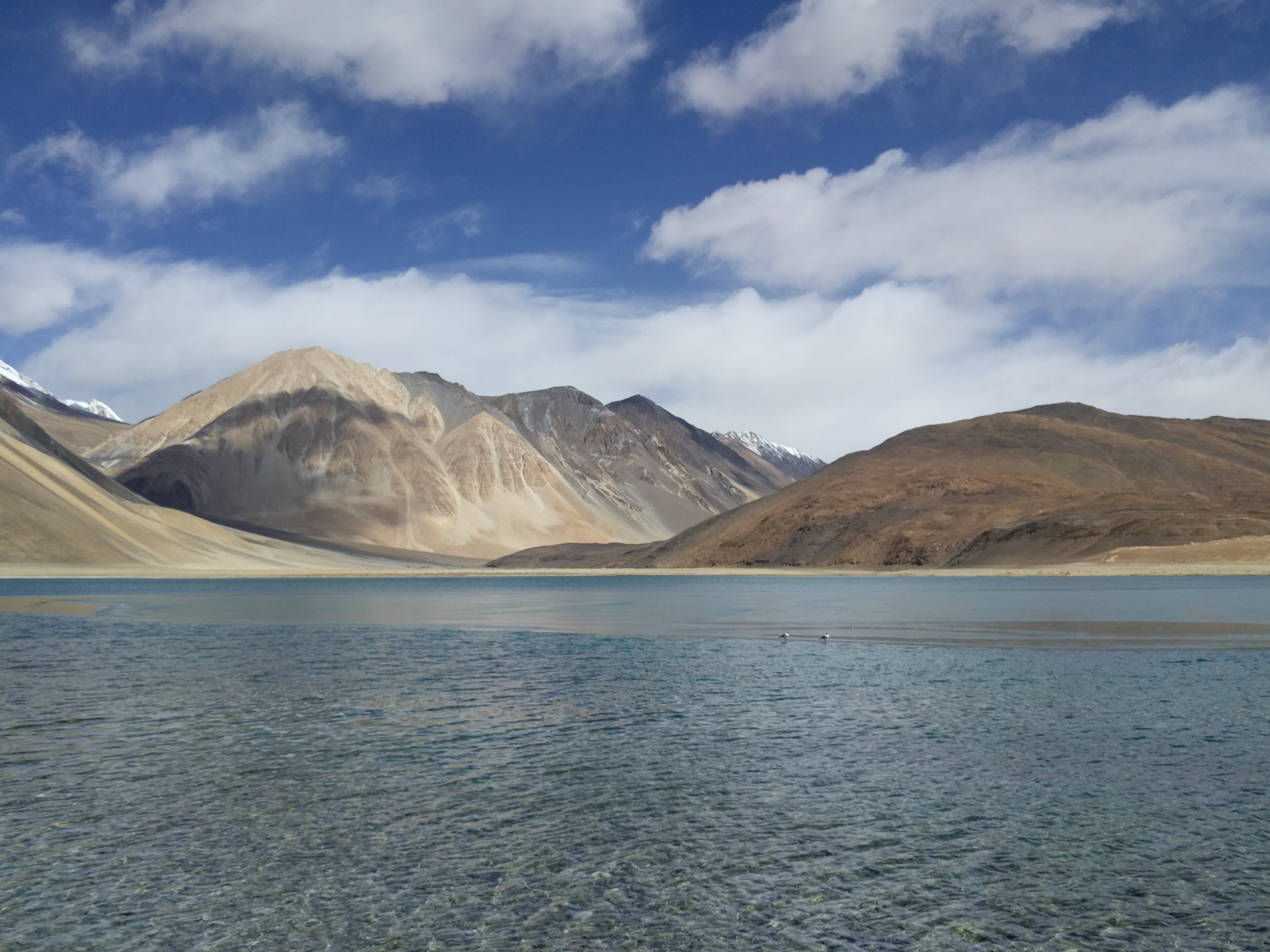 Nischal was in awe of the natural beauty of this area, and he couldn't wait to explore the locales. This bike trip was going to be an unforgettable experience, and Nischal could already feel it. The group stayed at a hotel in Leh during the night, where they found a little warmth in contrast to the extremely low temperatures after midnight. The next day, everyone was excited, and adrenaline levels were high for each rider. This was because of their ride through the Khardung La Pass, one of the highest motorable roads in the world. Traveling across this pass brings a sense of pride in every rider that accomplishes the goal.
Braving the sharp turns and twisted roads of the pass for almost 8 hours, the group finally arrived at Nubra Valley. The picturesque white and black sand, the beautiful backdrop - it all left the bikers in awe of their surroundings.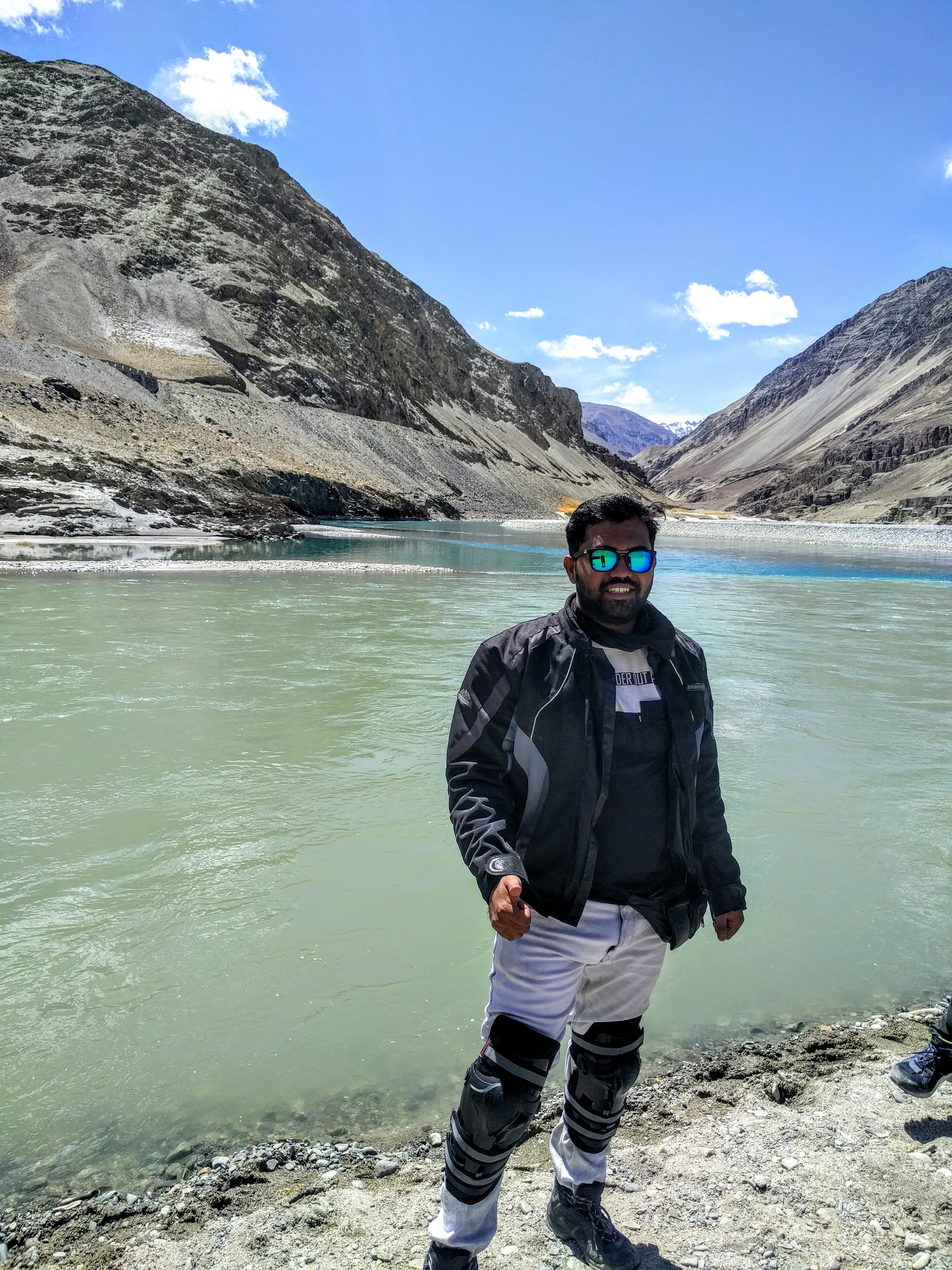 Nischal remembers, "After riding for 8 hours straight we were still not tired as our experienced guide made sure that we consumed energetic dry fruits and plenty of water to stay hydrated and focused."
The group spent the night at Nubra, where their stay was booked in deluxe camp tents. At night, they made sure to spend time together around the bonfire, and this brought them even closer to each other. The next day they returned to Leh so that they could continue their journey to Pangong Tso.
Camping At Pangong Tso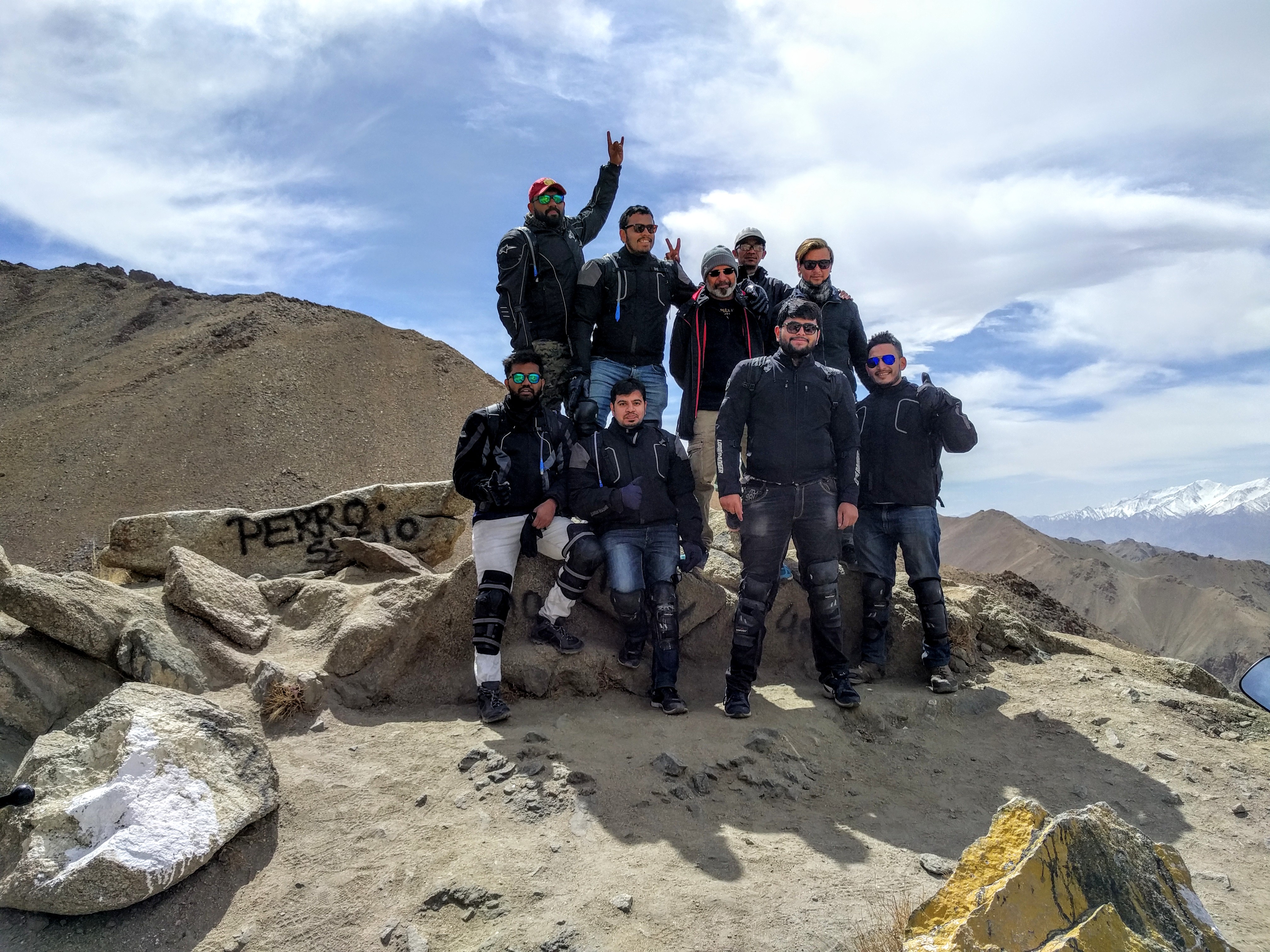 Arriving at Pangong Tso, the riders realized this was the last camping spot of their bike trip. The serene atmosphere and the beautiful lake with the backdrop of a clear blue sky appeared as if they had merged in the distance. When Nischal was asked about his favorite moments from the trip, he recalled, "One of my unforgettable moments is when I couldn't sleep at 2 AM in Pangong Tso because of the frigid weather. I kept turning and shivering till late in the night!"
The group enjoyed a delectable dinner and a beautiful view of the stars before calling it a day. The next day their trip ended in Leh; from there, they bid farewell to this attractive destination and each other. Even though the trip had come to an end, it was an unforgettable experience that they will forever cherish.
Pointers By Nischal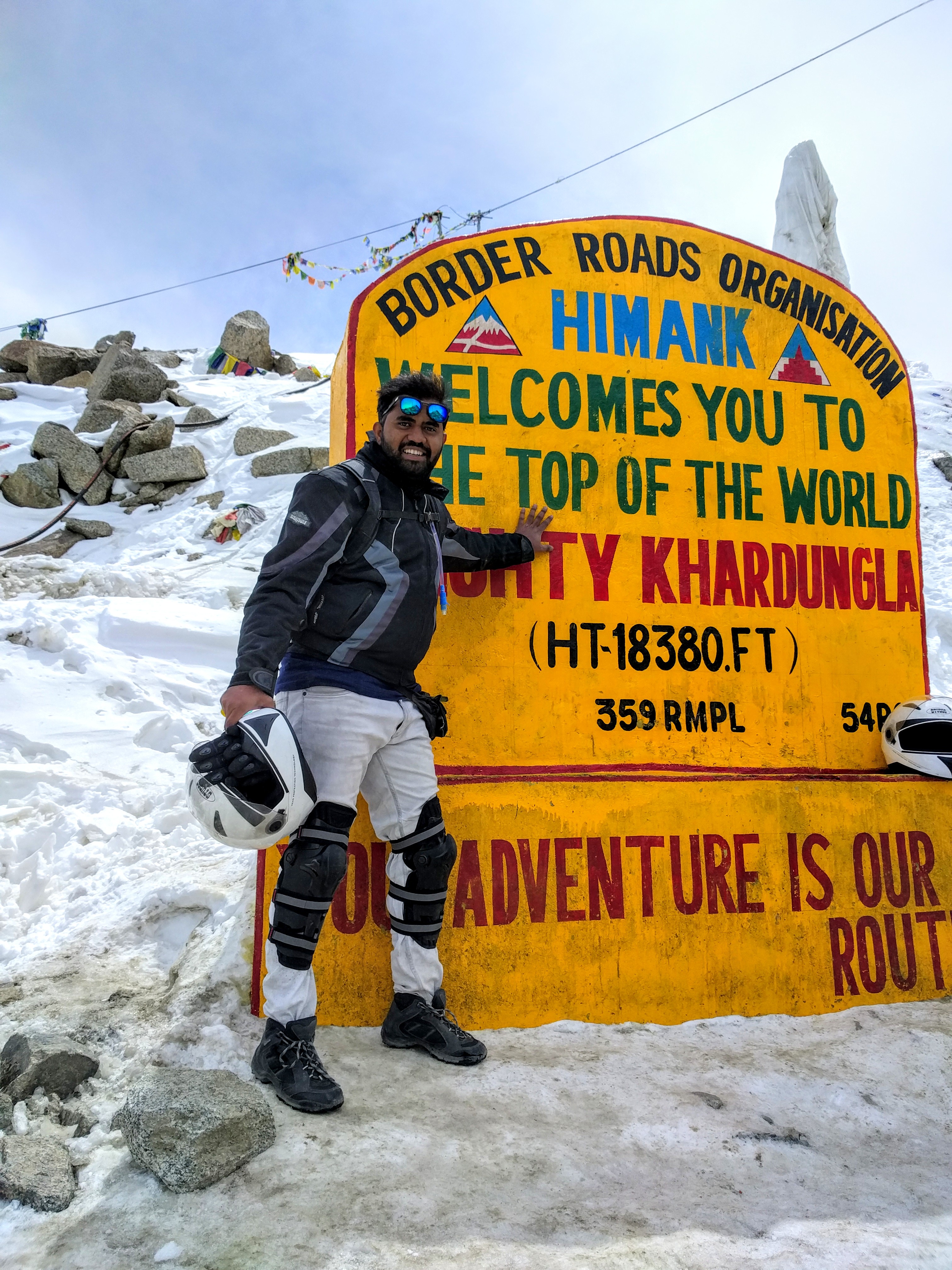 Nischal has been sharing his experience of his trip with everyone. As it was his first bike trip, he learned a lot and is looking forward to the next one. Learning from his mistakes and experience, Nischal gives a few pointers to future travelers to Ladakh-
Keep your safety your priority and always follow the mentioned speed limits. This is not a race but a slow ride through mesmerizing valleys.
At every break that you take, make sure to get an update on your bike's condition.
Make sure to keep enough layers to wear as it will be cold throughout.
Suggested Read: Umesh Joshi's Thrilling Tale of Stok Kangri Trek With Thrillophilia!