Shubo & Sunanda's Andaman Honeymoon Trip With Thillophilia!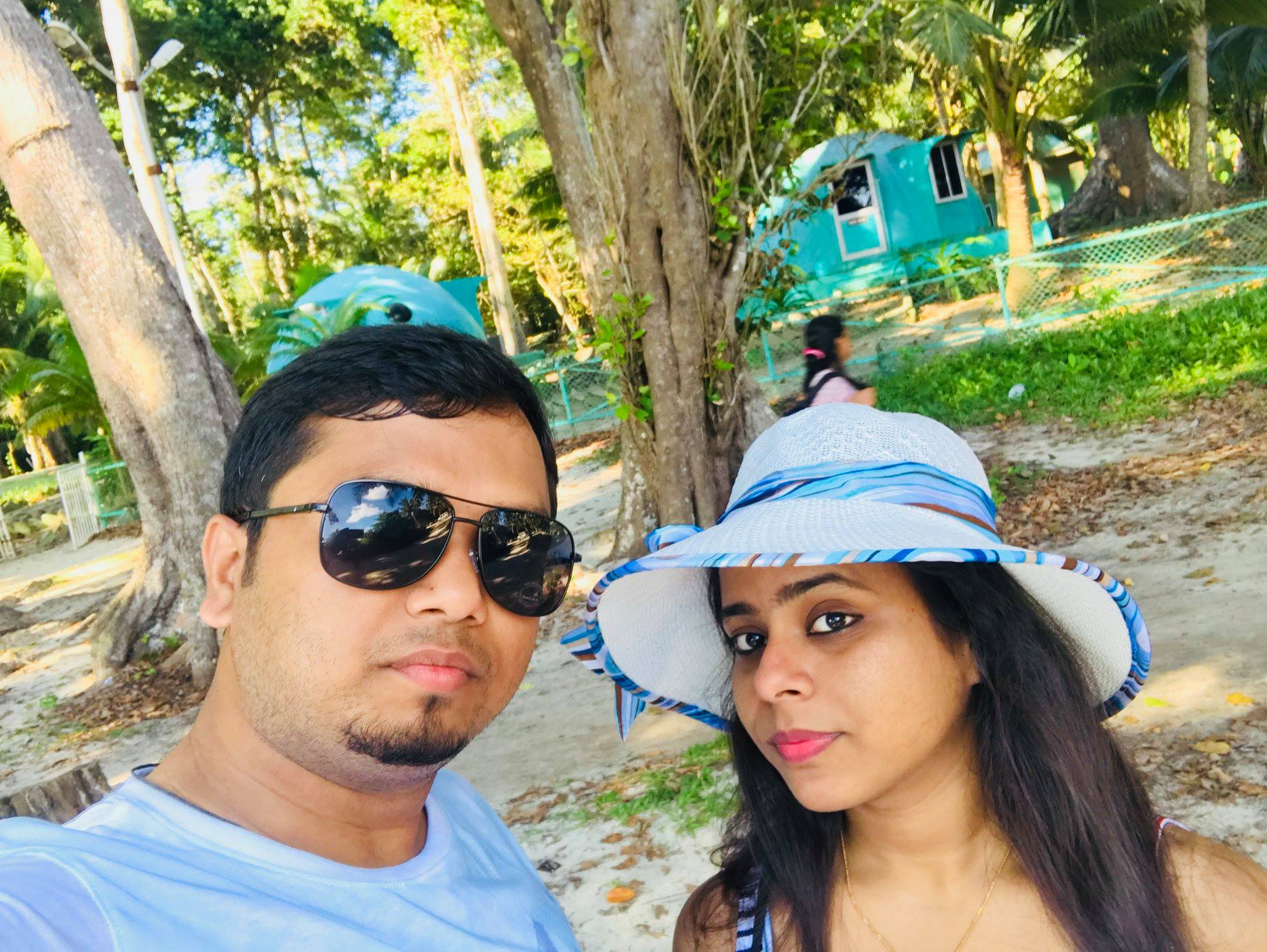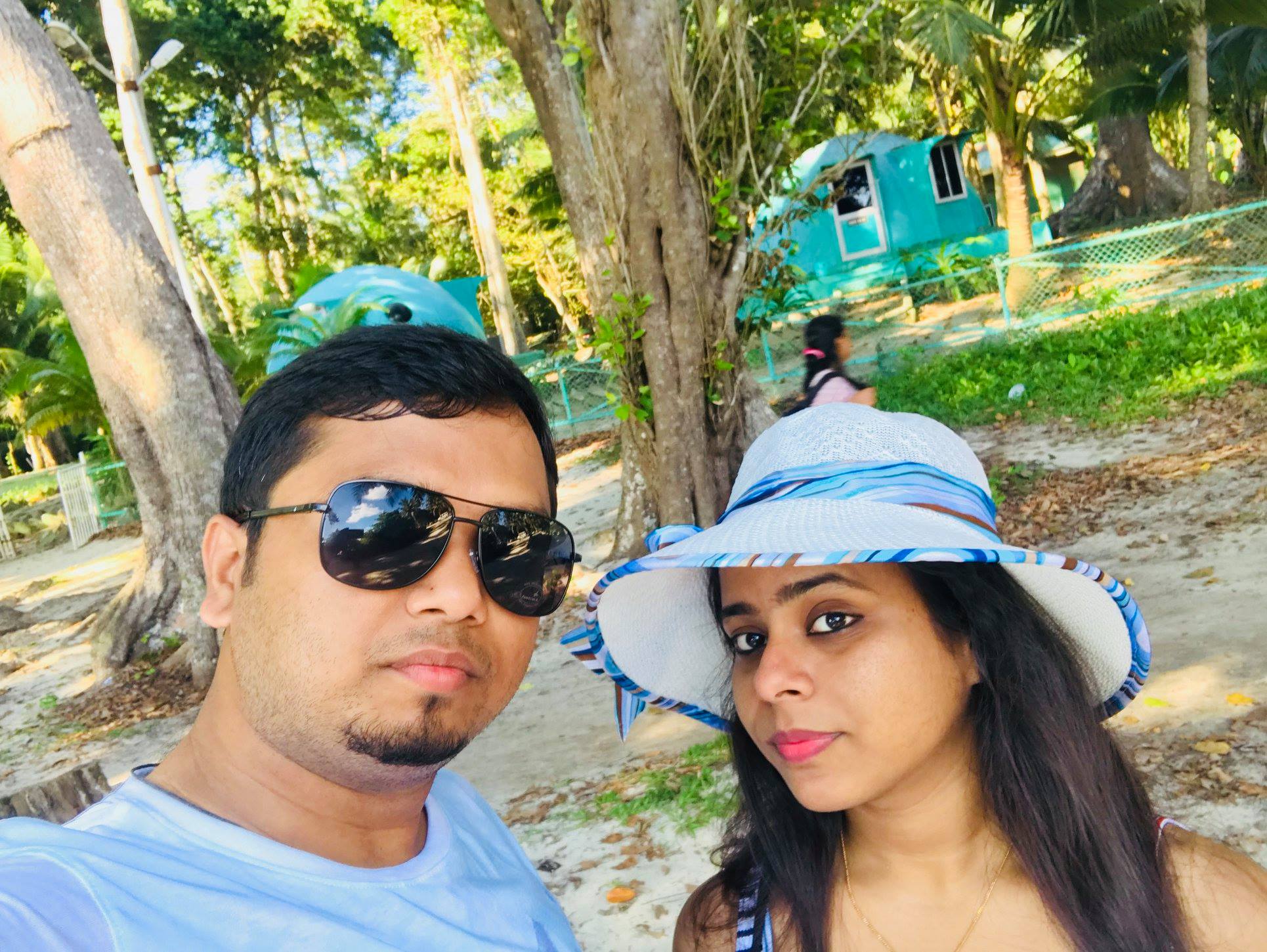 Marriage is a complex equation with simple solutions. One needs to appreciate each other and accept them with their flaws, and quality. Trust is the main element that makes any relationship successful. If he/she is truly special then you will initiate trust, communication, and togetherness of a lifetime, as you create infinite cherishable memories to look at in your old days.

Shubhodeep's Honeymoon Planning
Shubhodeep Bhadra is an IT engineer who recently tied knot with her soulmate, as he likes to denote her, Sunanda Roy. They both plan to start their journey of togetherness with a bang and for that they decide to go on a relaxing trip for their honeymoon. Now where to go was the only question left, for which Sunanda gave full responsibility to her better half Shubho, who is a big travel enthusiast, who loves to explore nature.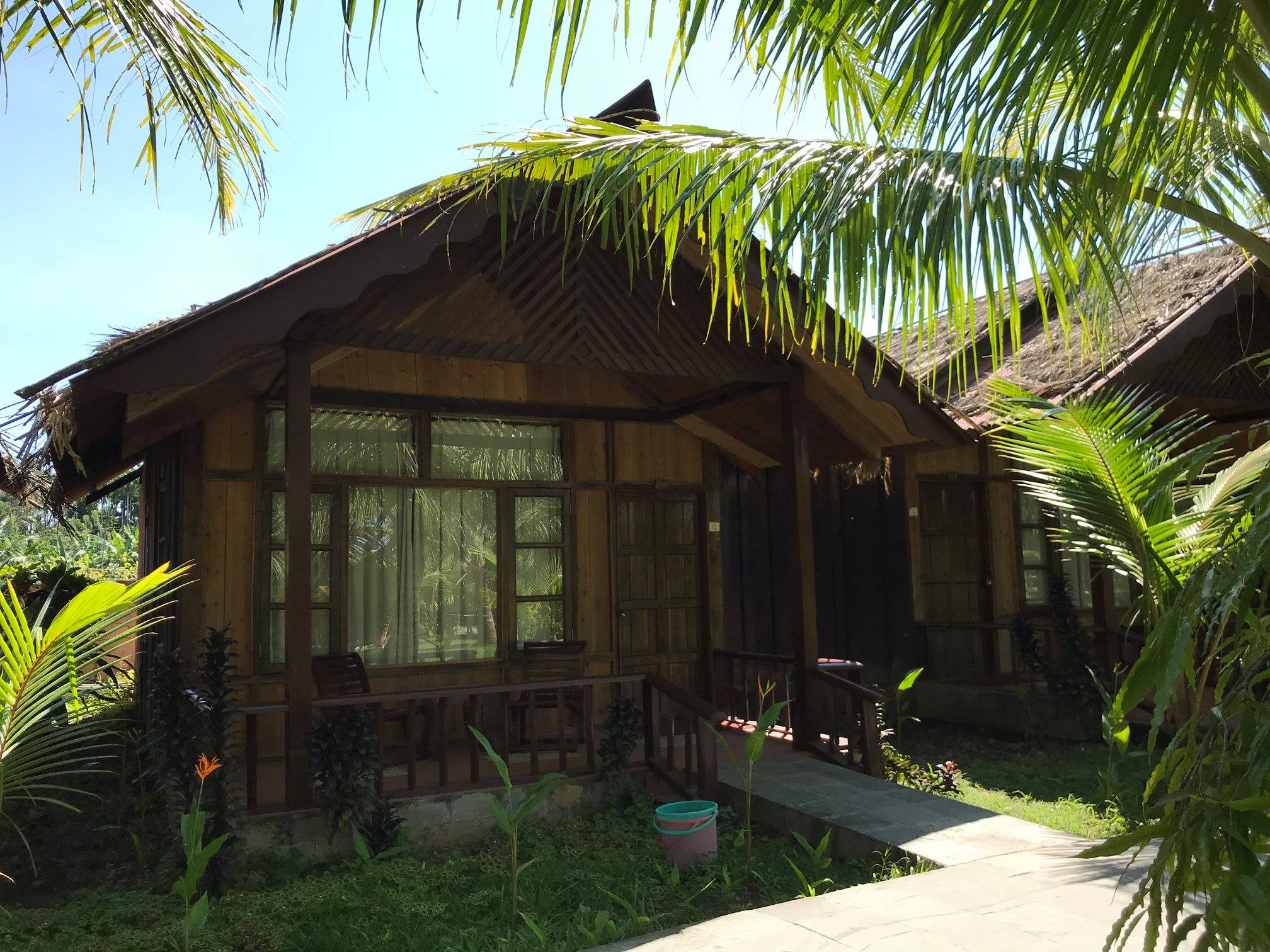 Shubho decided to take Thrillophilia's help for this journey and asked us for some suggestions, and with full enthusiasm and research we suggested him the most loved honeymoon destination in India, Andaman & Nicobar Islands.
In Shubo's words, "I was planning to choose a perfect place for our honeymoon, and what better place to visit than the island of beaches. My travel partner was none-other than my sweetheart, which was the best part of this trip, with her the beauty of Andaman's clean beaches enhanced a little more."

The Romantic Journey!
The couple boarded their flight to Andaman from Kolkata, and within a few hours they were standing on their honeymoon destination. The climate was a little humid and hot, but that didn't decrease their energy and they went straight for their first lunch in their hotel. After their delicious lunch together, they headed straight to the streets of Port Blair, known as the capital city, and enjoyed their evening as they explored the place. They visited the famous Cellular Jail, offering them an evening full of history and entertainment, as they ended the night with light and sound shows. After a heavy heart, the couple enjoyed their dinner served under a starry sky, making them fall in love with each other a little more.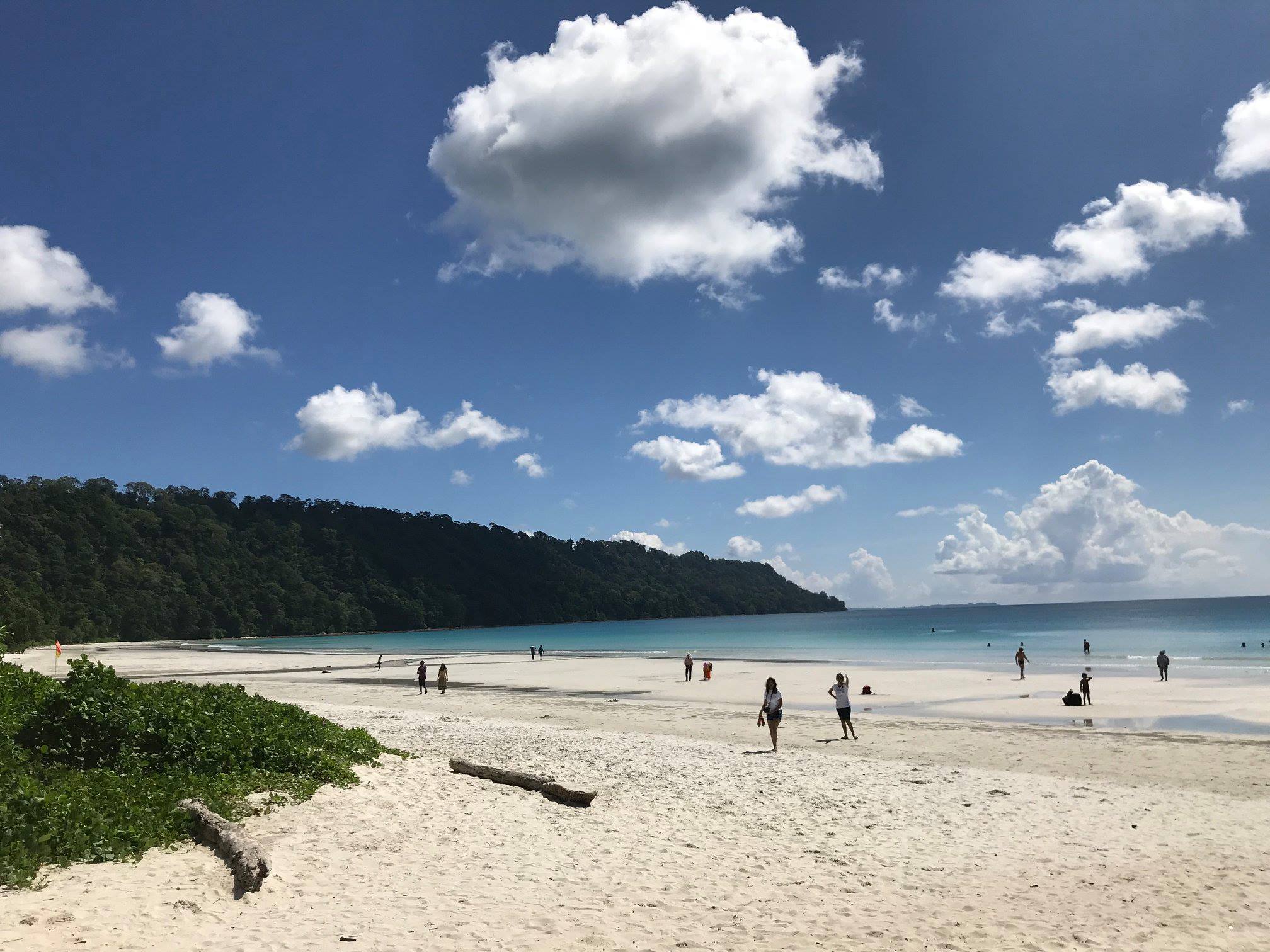 Known for their clean and tropical beaches, Andaman offers its visitors with immense beauty and an exotic ambience, gushing from all directions. It's natural that Shubhodeep and Sunanda started their trip by discovering the absolutely gorgeous Neil Island, offering them four beautiful beaches, Laxmanpur beach, Sitapur beach, Bharatpur beach and the Coral and Natural beach.  Taking a 5-hours jetty ride from Port Blair, the route to reach this island is as beautiful as our visitors. After creating beautiful memories, the couple shared some intimate moments as they adorned the starry nights with the soothing sound of waves reaching to their ear.

The High Point!
The most underrated beach of Andaman, Havelock Island, is now gaining popularity as one of the most romantic beaches in India. The place is so serene and clean that many forget they live in an economic world. The clean white sand beaches, the forest filled cliffs, pristine sea blue water, and charm as far as your vision can go, makes this place a paradise land. The couple was warmly welcomed by the hotel management on the Radhanagar beach of the island, which is around 54 km away from Port Blair. A jetty traverse was provided to the couple, which made them appreciate the clean sea of Andaman.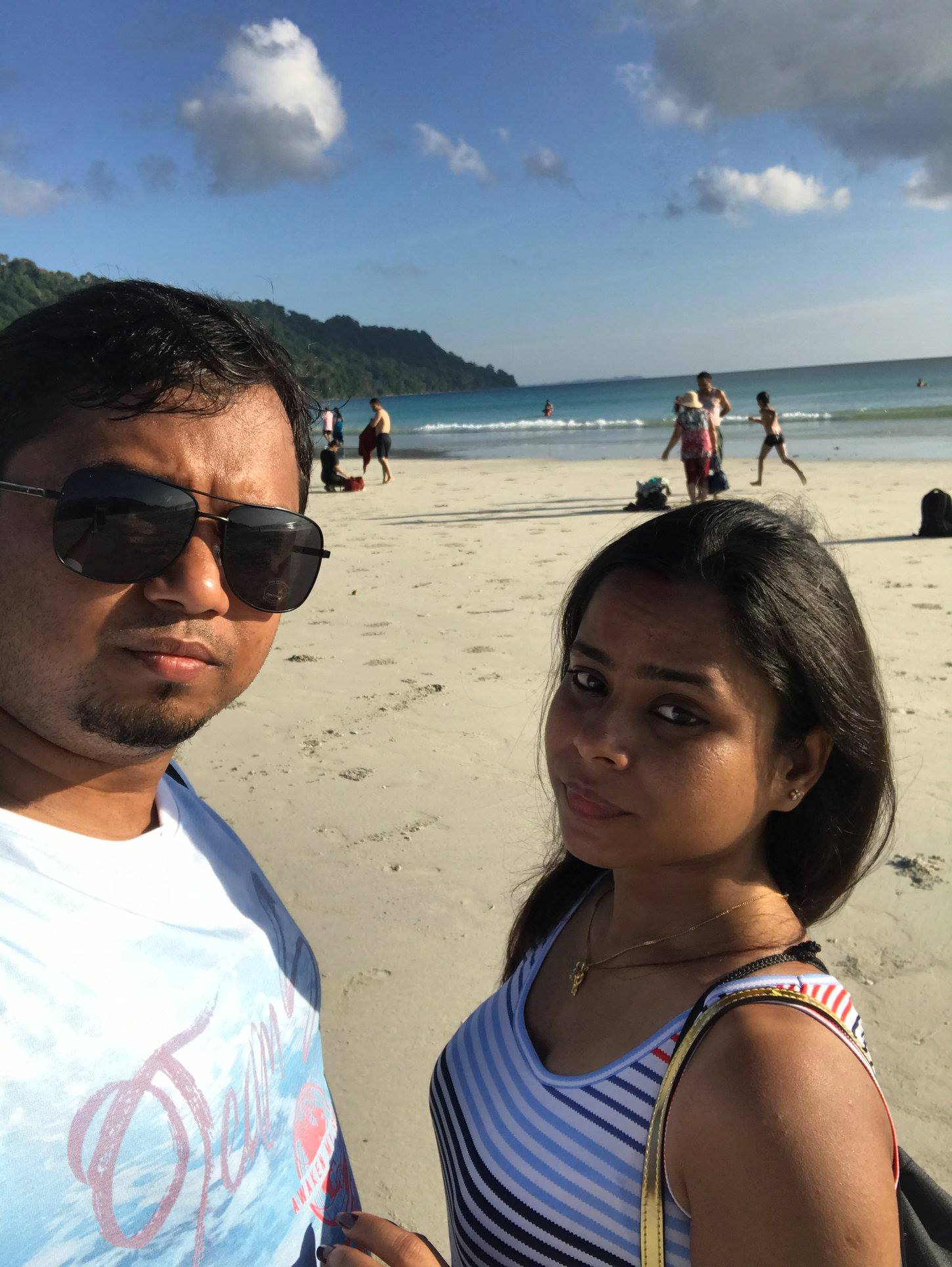 Later the couple was taken to Havelock beach, known as one of the best honeymoon beaches in Asia, providing a serene beauty and exotic sea world beneath their feet. The couple utilized this time in exploring the beach and the underworld of corals, colorful fishes, sea nature, as they tried snorkeling. A water sport that was unknown to them before, snorkeling made their bond stronger and beautiful, as they discovered underwater life for the first time.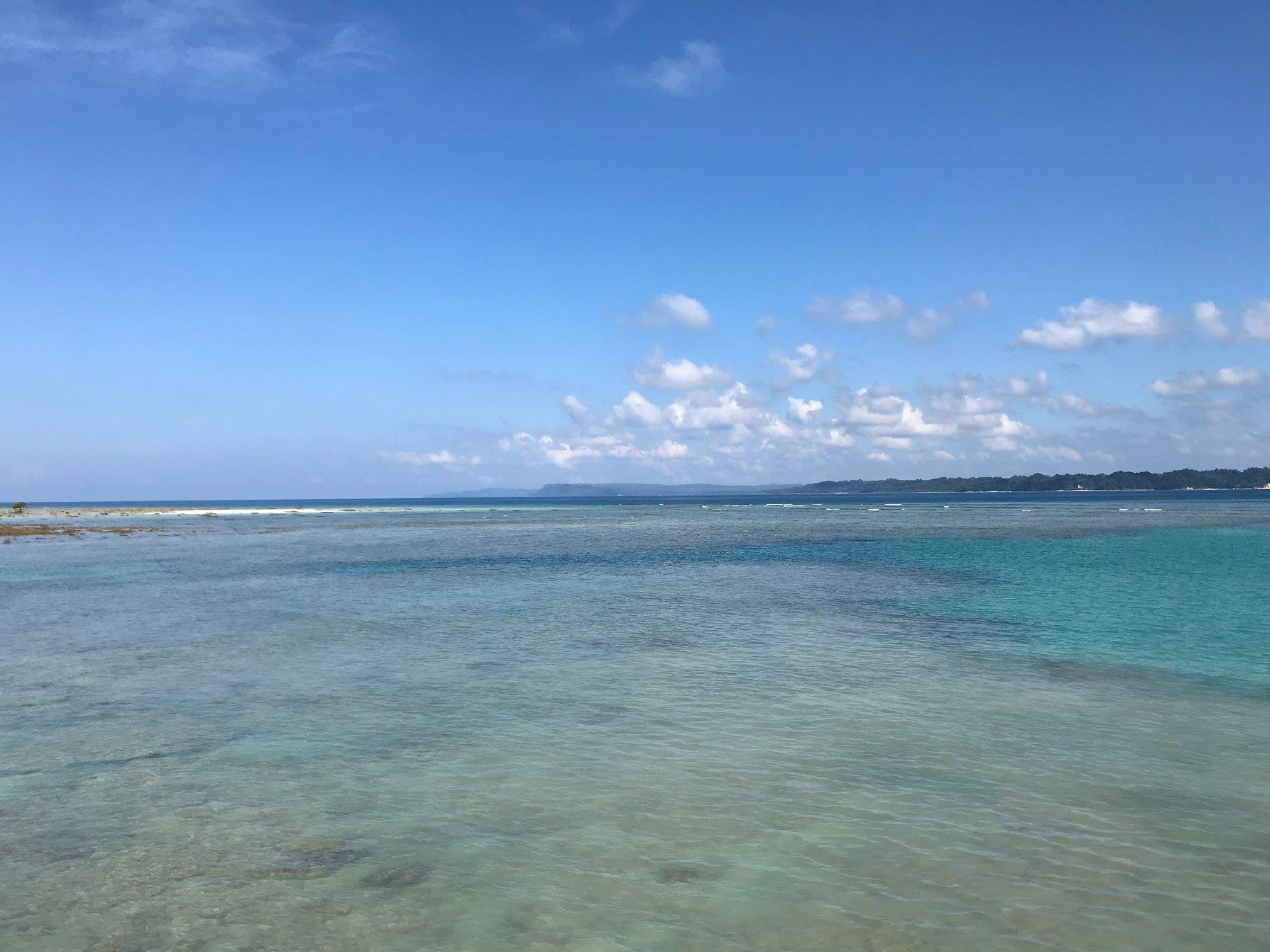 In Shubhodeep's words, "The beautiful beaches and clean atmosphere of the Island made us fall in love with the place. I still miss the beach vibes of the place. But one thing that stayed with us was the cleanliness of the place maintained by the local residents of the Island. I guess all the tourists and travelers will agree with me when I say that it is the most beautiful and clean city in India. The beaches, streets, and roads, all are kept super clean by locals, that inspire tourists to keep the island clean. This is one of the major reason to love this beautiful place"

Away From The Mundane World!
The next stop of Shubo and Sunanda was the Chidyatapu beach, also known as the bird paradise of the Andaman, where one can find interesting habitats of indigenous and migrant birds. It is not a place, it's a mood where quaint white sand and clear sky water allures couples into their romantic vibes, as they enjoy a beautiful sunset led by dinner under the majestic starry sky. After this peaceful evening, it was time to revisit the country's history at Ross Island, where our couple educated themselves about the pre-independence administration capital of India.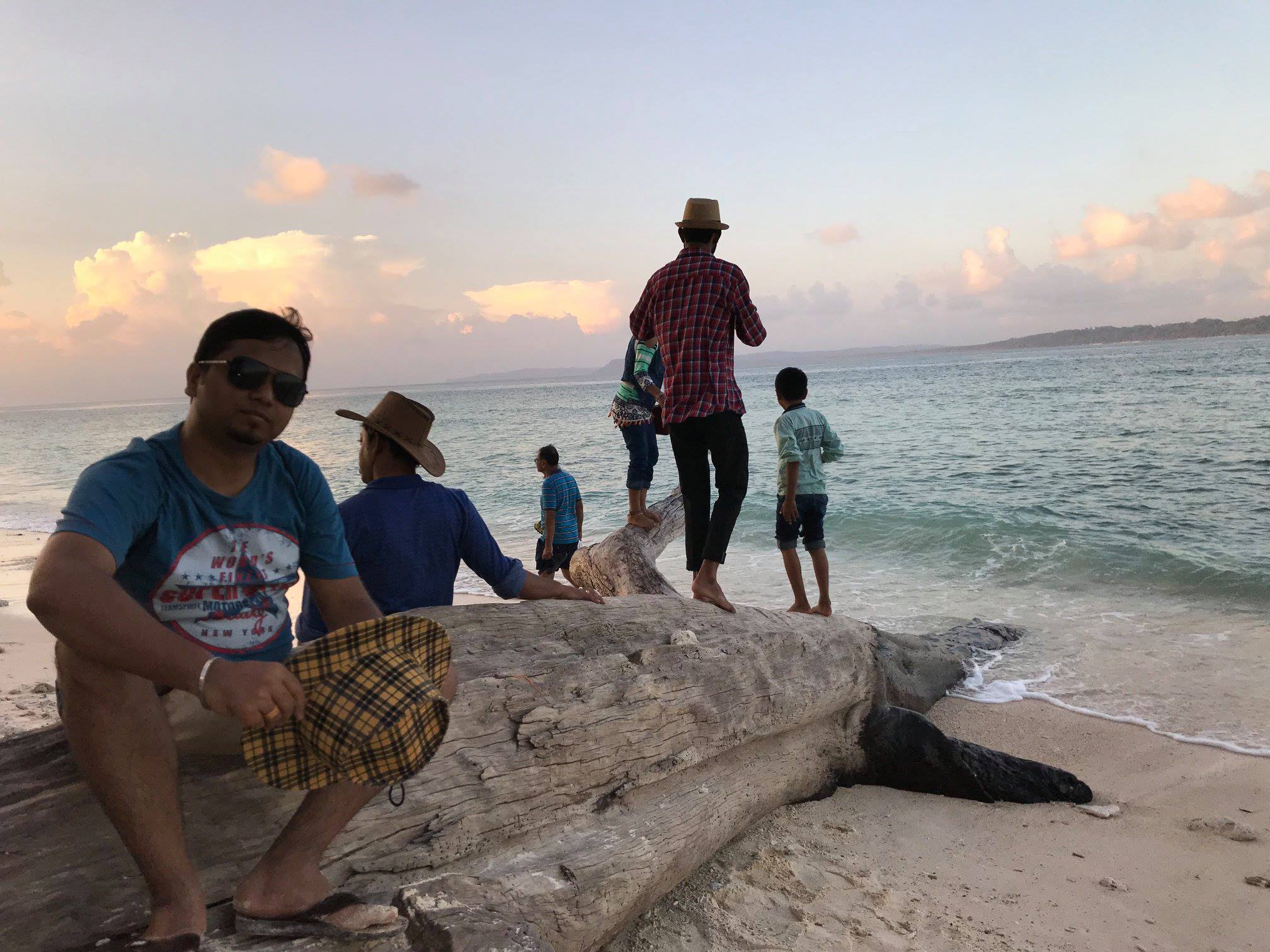 But the highlight of the trip was the amazing cruise experience, where our jolly honeymoon couple explored the sea life of humans. Imagine the cold breeze rolling through your hair, as you witness the endless sea around you and enjoying a colorful sky with your sweetheart. It is suggested to take prescribed medicines if you get seasick. The cruise stopped at a beautiful beach where Shubo and Sunanda were able to discover the astonishing natural habitat including peacock, deer, and some other local wildlife species. This adventurous halt made them fall in love with the natural beauty all over again, as they made their relationship more strong the cruise head back to Port Blair.
They ended their day with comfortable hotel accommodations and treated themselves with authentic and traditional cuisine of the Island.
They enjoyed a lot on this trip, which was continuously changed by their demand to spend more leisure time. In the end they were happy with their experience, which can be re-lived through photos and videos captured by them.

Word of Advice!
Through his experience, Shubhodeep wanted to share some advices with our readers-
Weather plays a major role in your smooth vacation, so check it before visiting the place.
Be prepared for some non-alcoholic days, as finding alcohol is a little difficult on the Island.
Andaman & Nicobar  Island is a plastic and smoking free zone.
Airtel and BSNL are the only two networks that work on Neil Island.
One may find everything on the island a little expensive, but it is totally worth it.
Overall their journey ended on a satisfying note, as they experienced new-age romance in a setting that offers incredible sunsets, candlelit dinner, stroll on the beach and underwater swim all at one place. They suggest every honeymoon couple to explore Andaman Island, as it is one of the most serene and clean Islands.