Pooja's Out Of The Box Experience At Hampta Pass With Thrillophilia!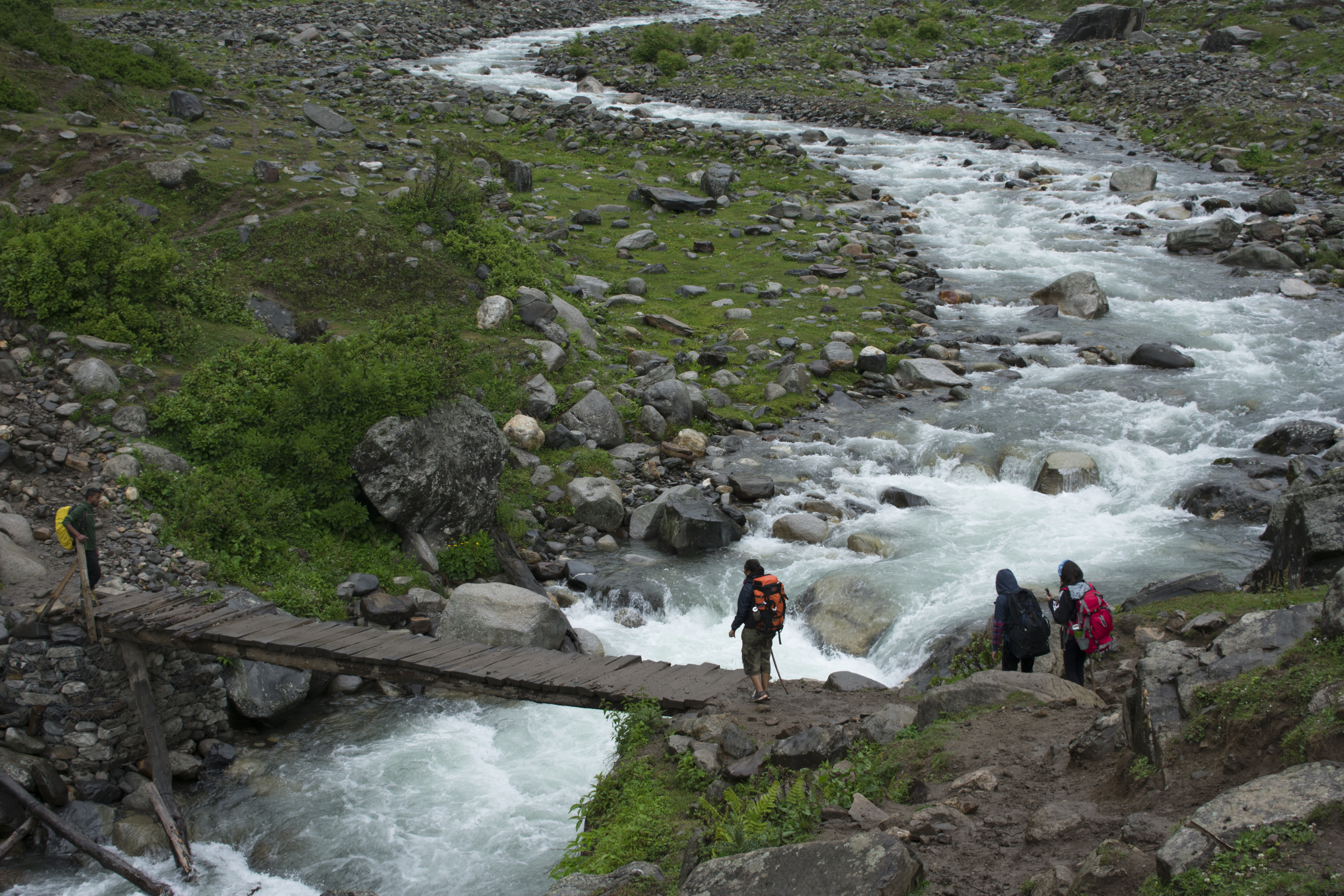 An architect from Nagpur, Pooja Korde wanted to take on one more adventure in her life. The Hampta Pass Trek was a simple choice for someone new to trekking. After finishing her final academic exam, she went online and looked it up for it was something she wanted to experience before stepping into the next part of her life.
When asked to sum up her journey, she used a few words, "Sleep deprivation, raging cold, rain, and the stress of living under low oxygen!" on the final day of the hike. We contacted her once again a few days later to ask her about her experience in a detailed manner, and she had changed her opinion, "I miss the calm and soothing experience of stargazing at 3 in the night and the peace that comes with it. Life in the mountains is truly wonderful when you don't have to deal with crowds of people, pollution, and blah. "
Finding The Right Travel Guide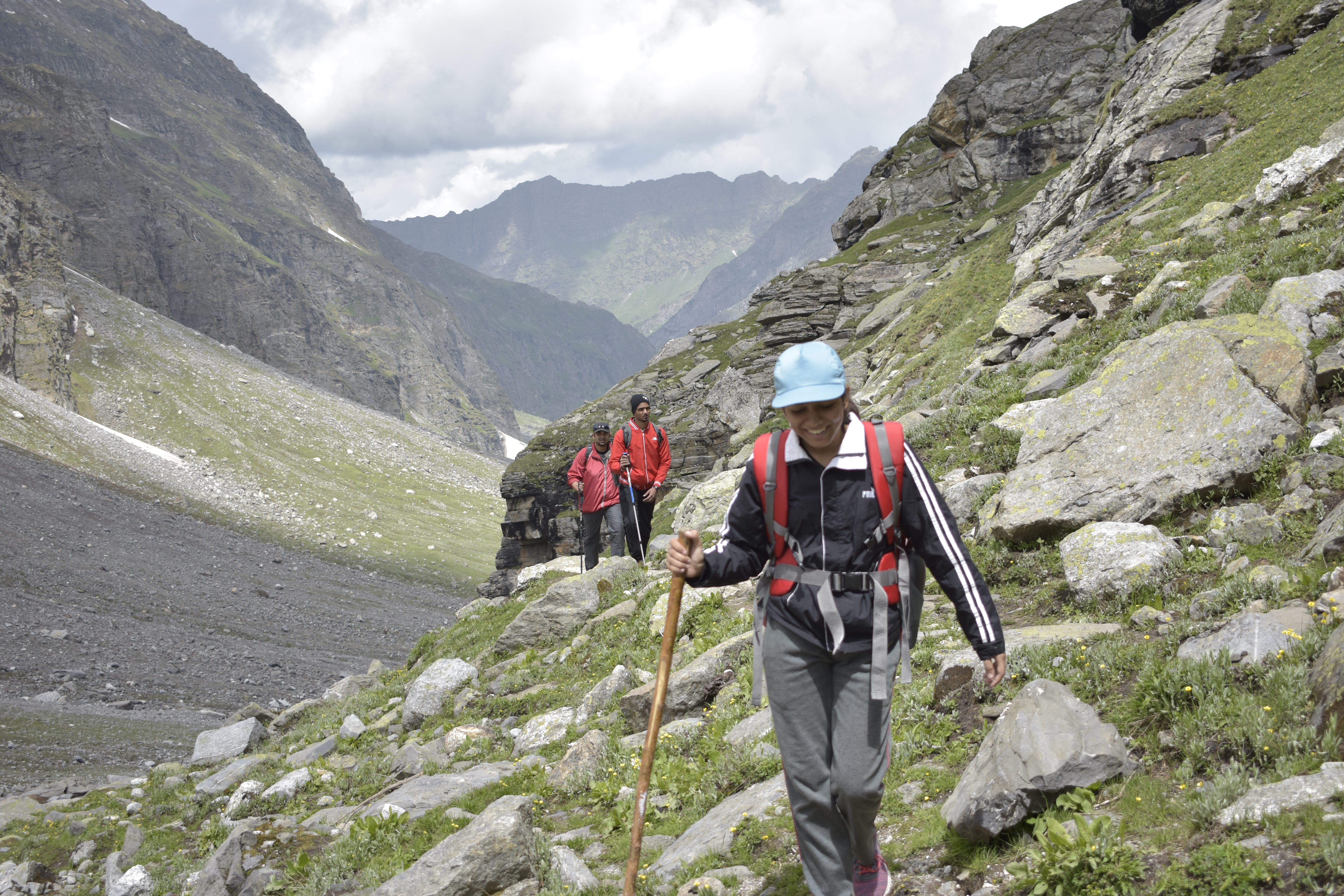 "I decided to take the Hampta Pass Trek after searching for an easy trek for amateurs for hours since the pictures were enchanting and absolutely gorgeous. It was a little nerve-wracking to figure out whether or not my overall health was up to the challenge, but then on the other side, I was ecstatic for my first high elevation trekking experience in the Himalayas," says the architect, who enjoys traveling, discovering new attractions, and making new friends.
She flew from Nagpur to Delhi, then took a bus to Manali from the city. A once-in-a-lifetime adventure for Pooja followed, which reaffirmed her wild spirit and unwavering courage.
The Trek Begins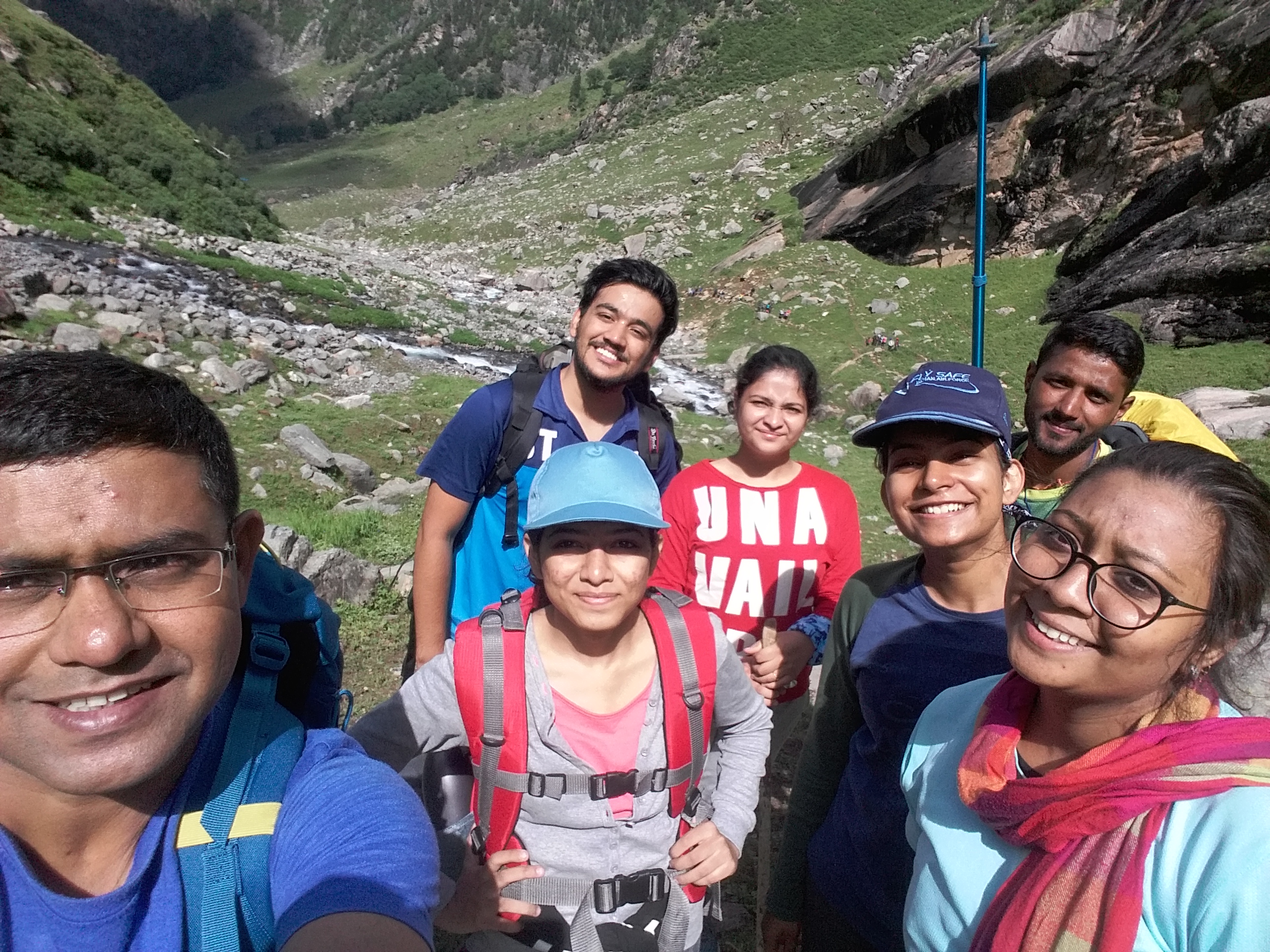 Starting from the beautiful landscapes of Manali and Kullu, the Hampta Pass Trek is an adventurer's dream that culminates in breathtaking views from overhanging mountains in Lahaul, a barren but stunning region of Himachal Pradesh.
Located in the heart of Manali, India's most popular adventure destination, Hampta Pass is one of the most accessible trails for novices. A stopover at ChandraTal adds adventure and beauty to this journey.
"To get to Chikha, we took a car ride from Manali to Jobra, where we were explained well about the hike, told to eat foods high in protein, and handed other guidelines for completing the trek. From Chika, we began the trek to Balu ka Gera, navigating through a dense foliage of pines and maples, as well as the occasional birch and maple tree. The best bit was that our representative made sure everyone knew how important it was to care about the environment, and we cleaned up all the trash we came across along the route."
Also Read: Everest Base Camp Calling Akshay With Thrillophilia!
Pooja's Hampta Pass Trek In Her Own Words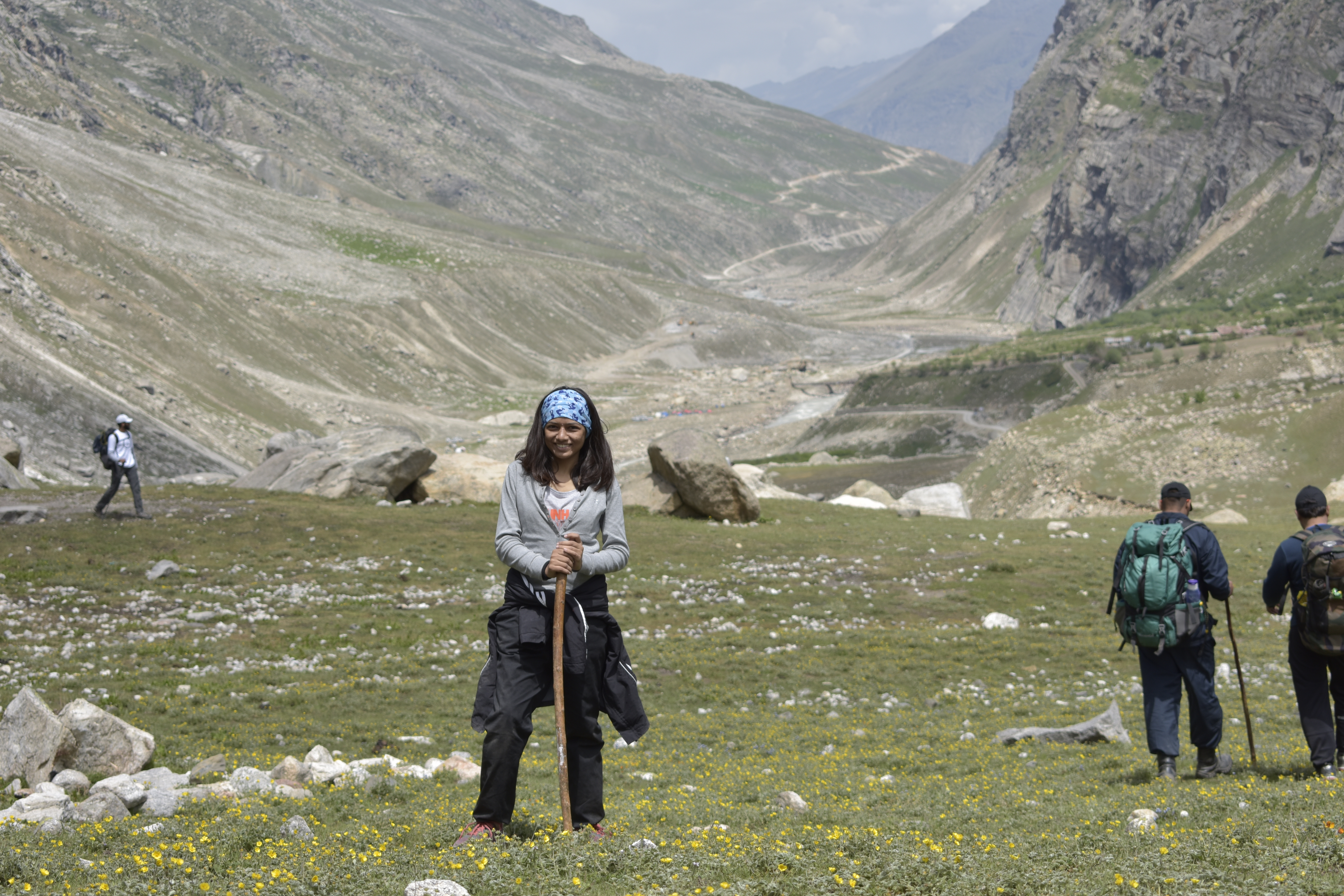 "It ended up being the lengthiest day of the entire trip. It took me 11 hours to ascend and descend, compared to the 8-9 hours it usually takes. Blue sky, snow-capped mountain ranges with small rainbows in the water were all I could see. Even more so, I was smitten by the awe-inspiring beauty of that place. To avoid slipping on the ice and snow, we set out cautiously, moving slowly from rock to rock, across countless boulders."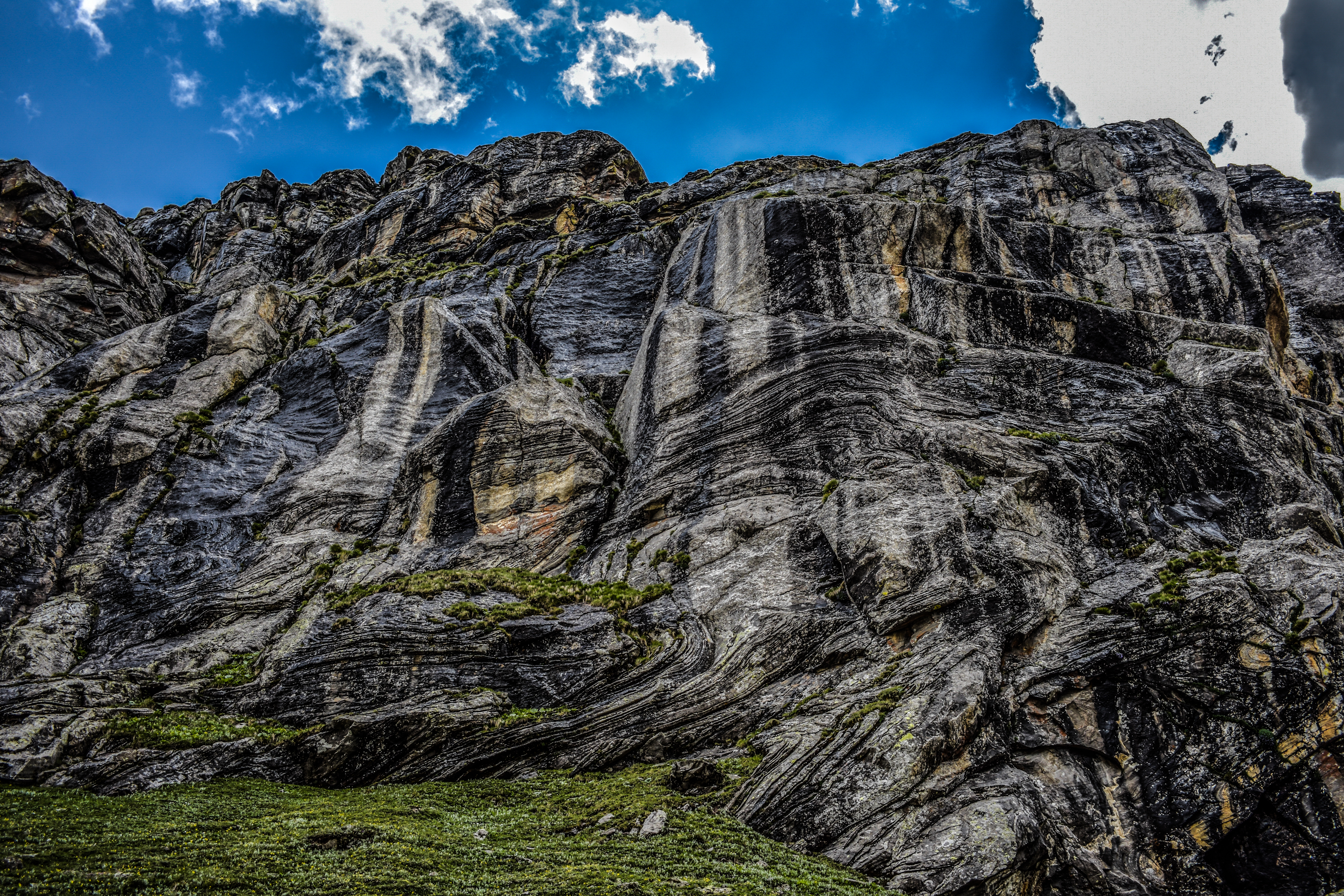 "I arrived at the Shea Goru campsite after about an 11-hour journey, where we were all served hot fritters and chai. It ended up being the most tiring day of my life. The lack of oxygen was causing me to suffer a throbbing headache as well as making it harder for me to breathe. Because of adequate food and water, I was in much better shape by nightfall. In addition, It was the most laid-back day of the entire trip."
The 'What The Hell' Moments!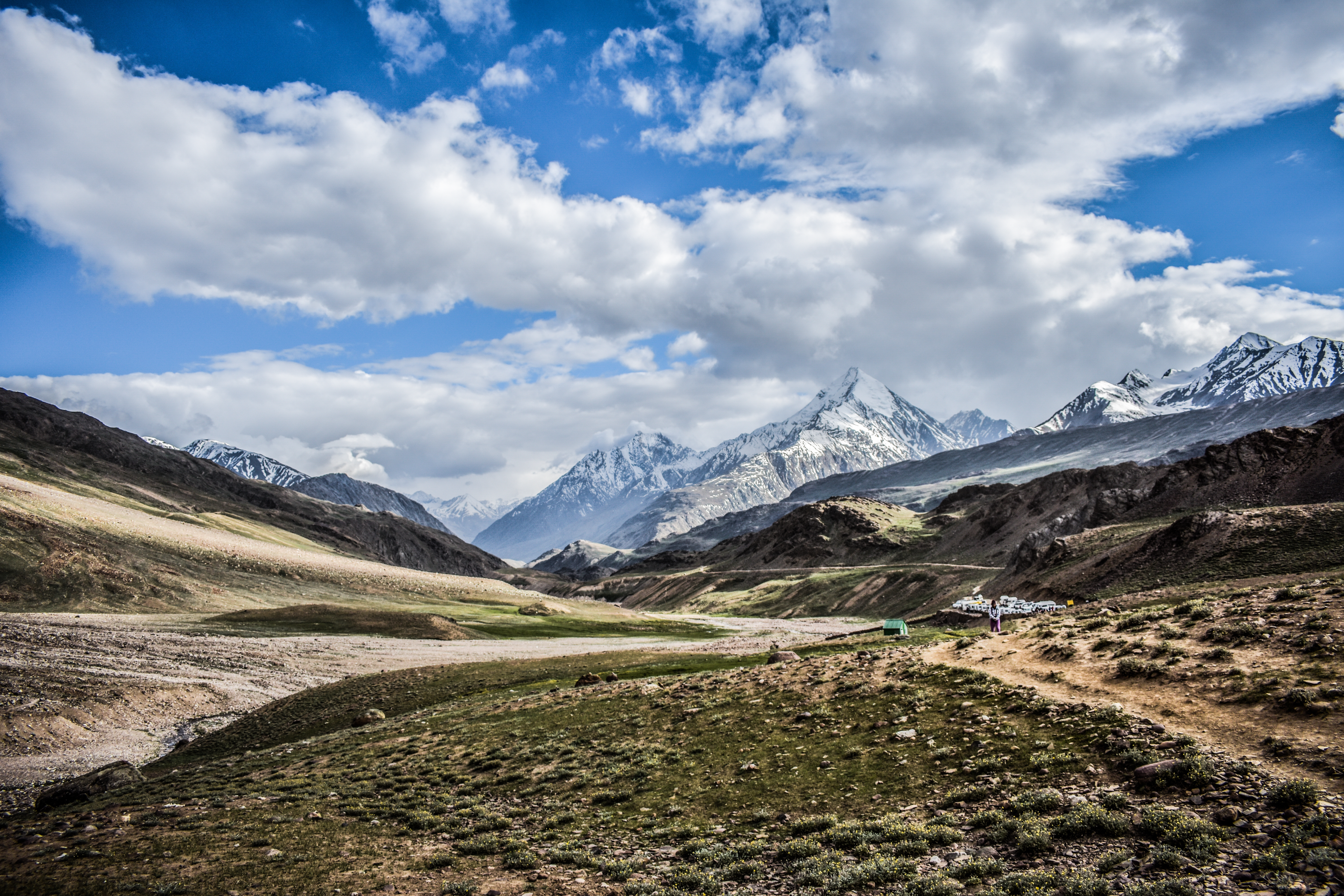 "Several times on the trip, I found myself wondering 'What am I doing here?'. I should not have come here because it is torture. In contrast, I'd have the exact opposite thoughts and believe it was the best decision of my life. All of the natural beauty I could have ever dreamed of was right in front of my eyes. It was as if I'd been waiting my entire life to go on a solo trip and test myself in new ways. Coming out of my comfort zone and experiencing it was absolutely priceless!"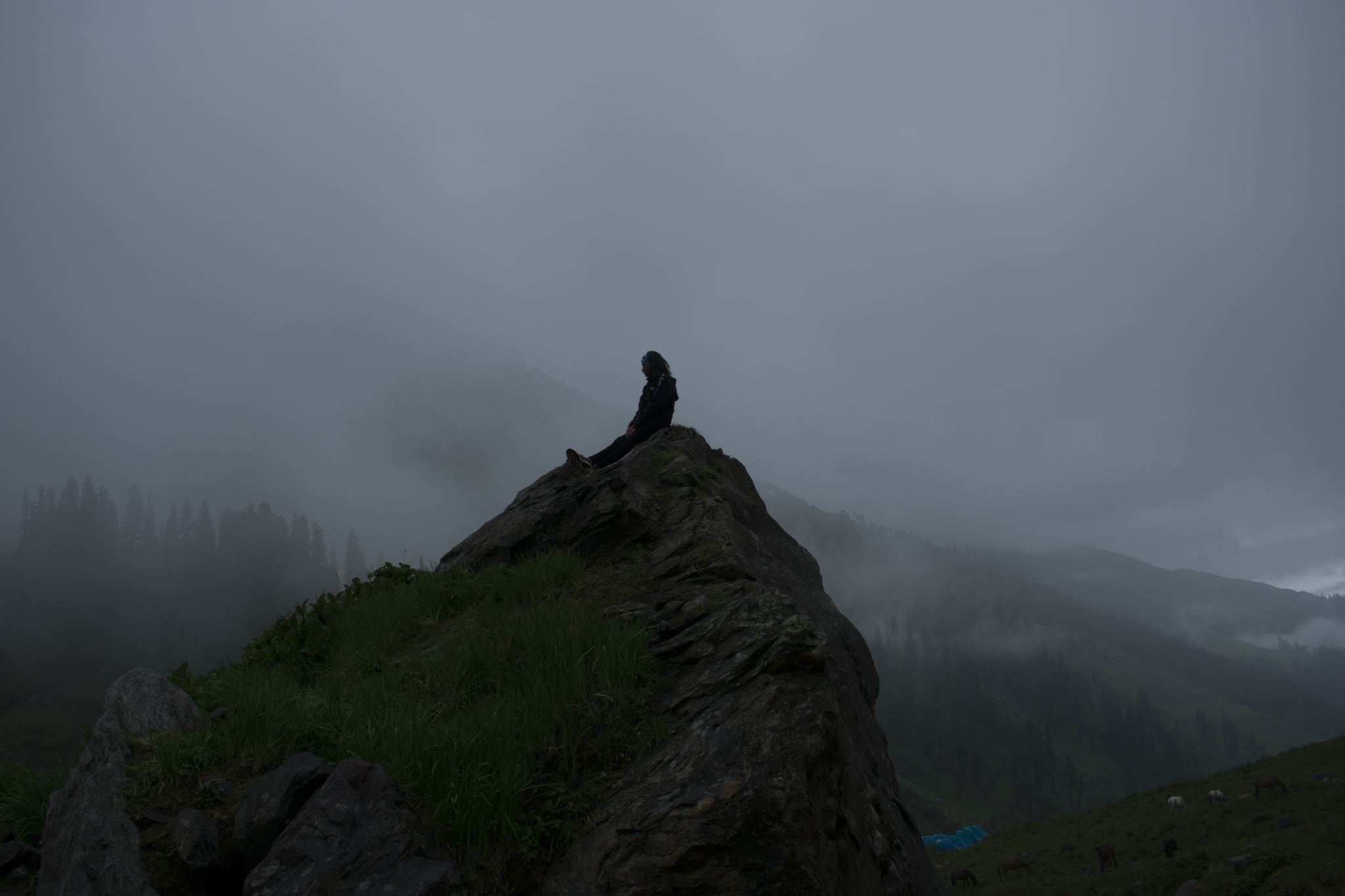 "From the summit, we had to make our way back down. At dawn, we had to cross the frigid waters of the River Rani, which rose to our knees. We were just in the water for a few minutes when we couldn't even feel our feet. As we crossed the river, some of us suffered from severe headaches given the high altitude and thin air. At around 3pm, we arrived at our base camp, known as Chatru."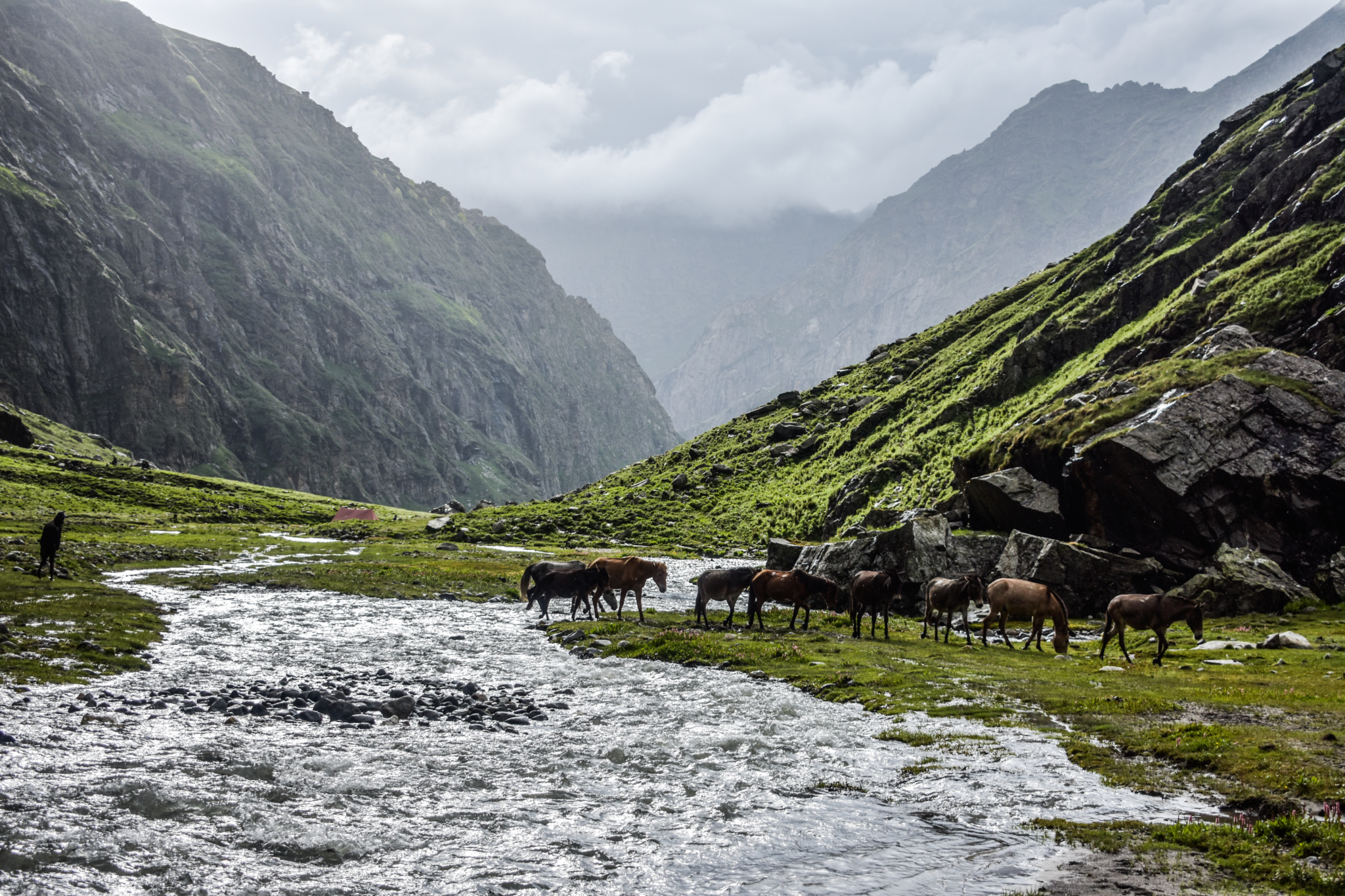 "Sharing my experience to you, is only a sliver of what I saw and enjoyed on the trip. In spite of the exhausting treks, the lack of sleep, and the bone-chilling cold, the sheer joy of waking up to such breathtaking views every morning was worth every minute of the ordeal. When I returned home, I was completely full with joy and gratitude for the time spent there, and I couldn't help but think back to the amazing memories I had made there."
The Most Memorable Day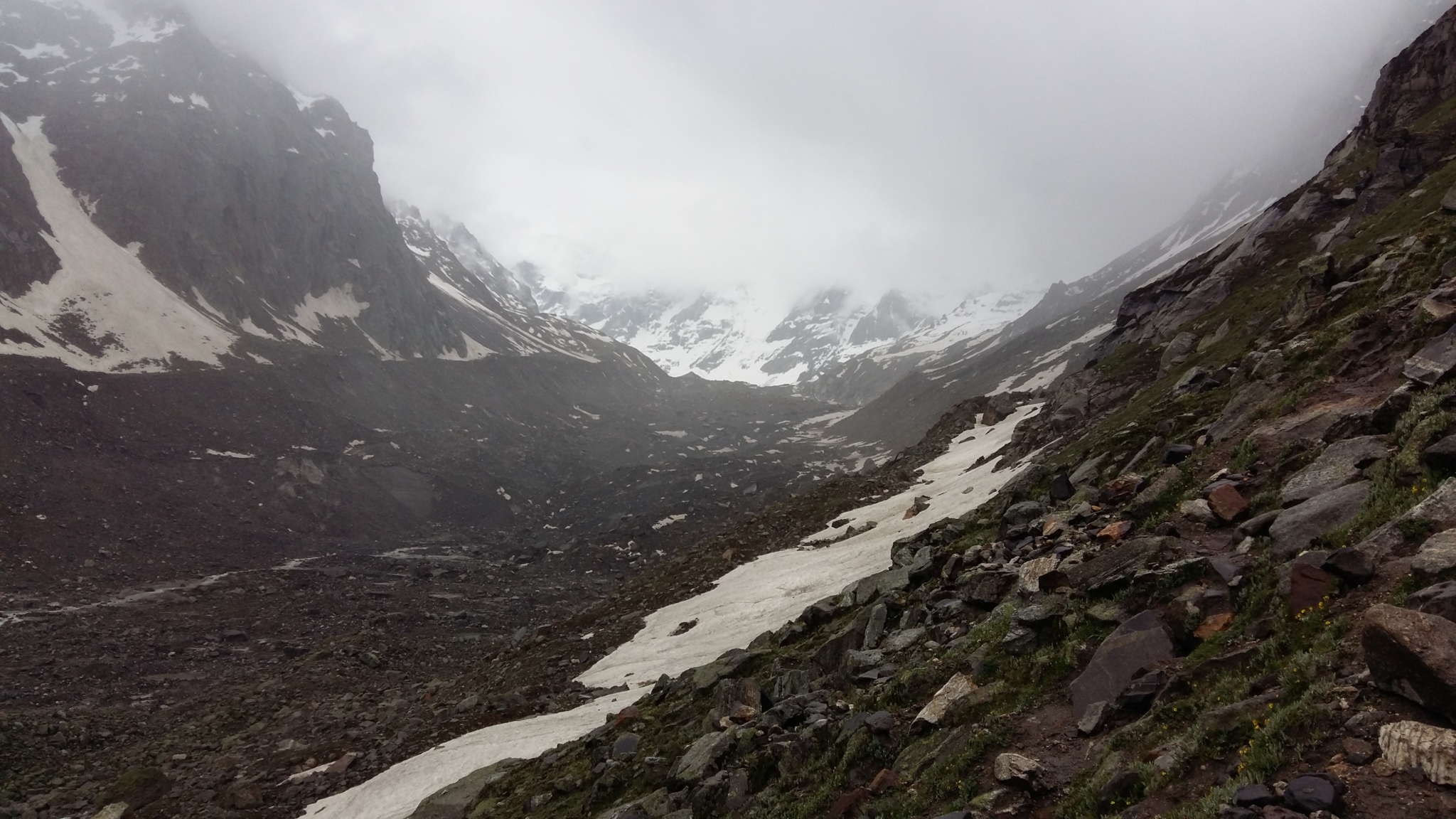 "It was an entirely new experience for me. I had never gone on a hike before. In the end, I was left speechless by nature's beauty in all its elements. I'm glad I was able to pursue an adventure that I treasure, and I intend to continue traveling in the future as well. The Hampta Pass on Day 3 was the highlight of the trek. While traveling, I became ill due to the difficulty of that day's journey. I was furious with myself for signing up for this trek, but as soon as I saw the beautiful scenery, I was filled with joy and vigor once more. This pattern persisted throughout the journey. And when we finally arrived at our campsite for the day, we couldn't explain the euphoric feeling. I was overjoyed with my accomplishments. It was as if my illness had vanished."
Advice For Our Curious Readers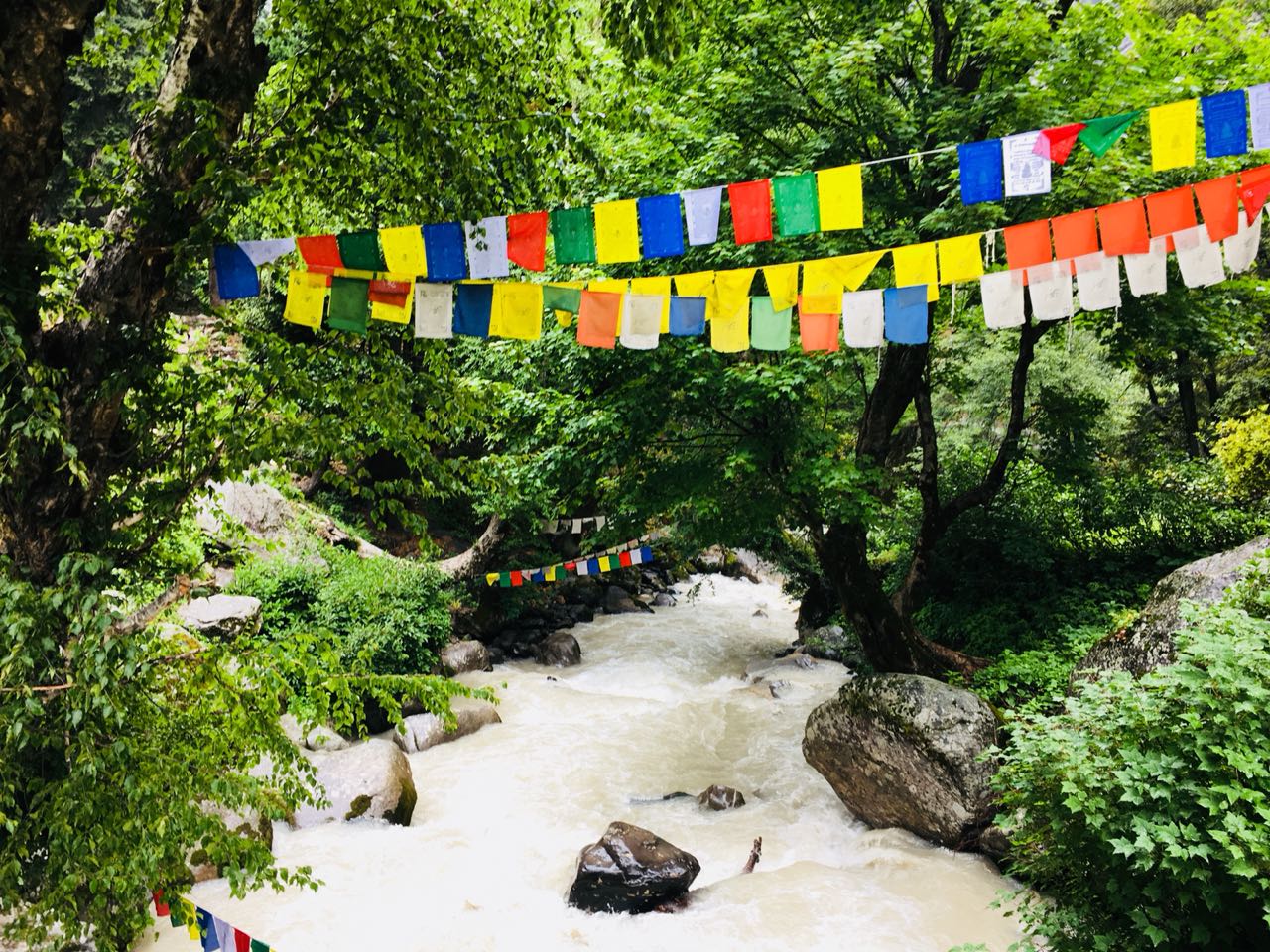 Bring as many layers of warm clothing as you can. Despite wearing five layers of clothing, I still found myself too cold when I arrived at the location.
Getting your body warmed up is a must before any activity. Trekking requires a good amount of physical preparation.
Prepare your mind for the journey.
Live in the present moment. The only way to truly experience a moment is to be there and experience it yourself.
Don't try to keep up with your group's pace. Pace yourself and you'll get where you want to go.
Get ready to push yourself to the limit. Things aren't always perfect, but they're definitely worth it.
Suggested Read: Just Steps From The Secret Lake Of Roopkund Trek With Naman And Thrillophilia!